So you've decided that it's time for a bathroom renovation project. Whether you are changing your current bathroom or starting from scratch, here are some tips and tricks to help you with your project.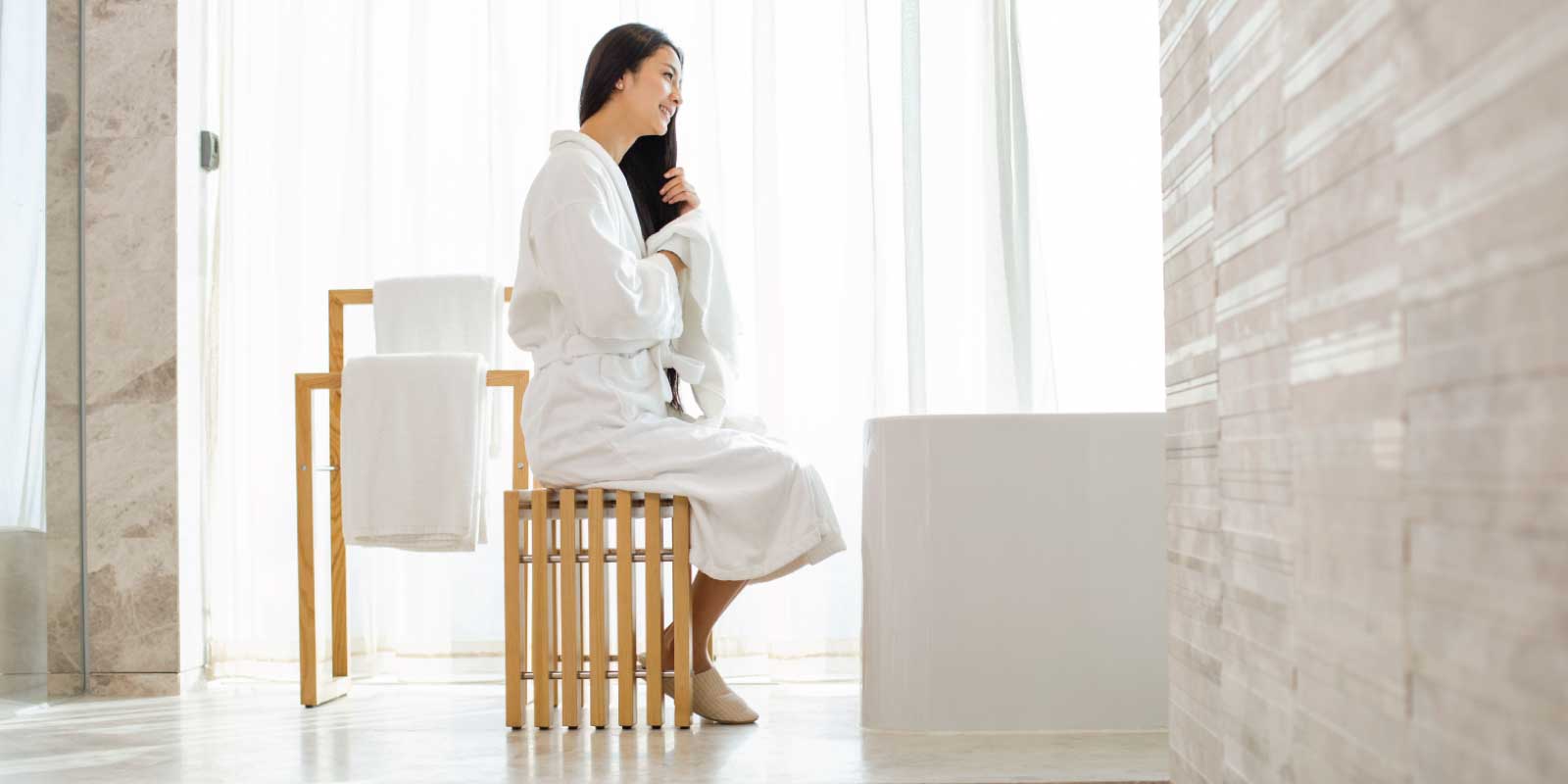 1. Assess Your Bathroom
Does it just need a bit of sprucing up? Adding a fresh coat of paint, extra storage space, or simple decor like artwork or bath mats can go a long way without breaking the bank.
But if you're looking for a complete overhaul, there are several things to consider: How much of the bathroom are you thinking about changing? Keep in mind that the bigger the changes, the more expensive the bathroom renovation cost. How much time will it take? How much is everything going to cost? It's best to keep the layout of your bathroom as it is since changing up the plumbing will be complicated, costly, and time-consuming.
Then, Create a list of necessary tasks to complete, such as replacing fixtures and installing new tiles. This will make things easier for you in terms of organisation and budgeting.
2. Work Out Your Budget
Calculate the amount you are willing to spend on this renovation. Take into account the cost of each change so you can determine if it's worth spending money on or not. There are bound to be some unexpected costs, so make sure to include that in your budget. The three main things that affect your budget are the scope of the work, the people you hire, and the items you purchase – including the fixtures, tiles, and materials for your bathroom countertop.
Consider hiring an interior designer (ID) to help you get your dream bathroom. Even though hiring them increases your budget by a lot, the ID and their design team can come up with ways to maximise your space without changing the original layout to make even the smallest bathrooms feel spacious. They also save you time and stress because they can take care of finding materials and suppliers. You could always let them know which parts of the renovation you want to handle yourself, such as painting. You could also save a bit of money by purchasing secondhand items and telling the interior designer to incorporate them into their design.
3. Pick Your Style
There is a wide range of bathroom design ideas you could get inspiration from for your remodel. Whether you are more of a neutral colours person or whether you prefer bold and bright colours, an ID can help you choose a colour scheme and give your space a modern touch. Even though they are the ones coming up with the design, you could always tell them your preferences to add your personal style. There are various ways to make your space feel bigger without having to deconstruct your room. Bright bathroom lighting and mirrors, especially frameless ones, give the illusion of extra space. Having proper storage keeps the bathroom floors and counter spaces clear of clutter.
4. Choose Your Materials
After selecting your design style, it's time to pick the materials for your bathroom wall, floor, and countertop. Besides a new coat of paint, there are creative ways to incorporate stone into your walls. There may be some wood accents, but that would require maintenance to prevent mould from forming. Though engineered wood flooring can be used in bathrooms, floor tile is the more hygienic and common option.
For bathroom countertops, stone is the way to go. There are various countertop materials with a large range of colours and designs. They each come with pros and cons and you have to consider things such as affordability, durability, and maintenance and care requirements. Aurastone carries quartz, granite, sintered stone, and terrazzo stone surfaces for your bathroom and even your kitchen. Though stone is one of the more expensive materials, they are durable as well and can last for decades with the right care.
5. Upgrade Your Bathroom Fittings
Bathroom fixtures are permanently-placed items that are plumbed or wired in such as toilets, sinks, and taps, while fittings are things that can easily be changed such as mirrors, lights, and cabinets.
When upgrading fixtures, it's important to hire a professional to do it, because anything involving plumbing or electricity requires someone with their expertise. Opt for low-flow taps and energy-efficient lightbulbs to save your money and save the earth. For fittings, on the other hand, it's up to you to hire a professional or not, though it's recommended to do so. You wouldn't want the cabinet you set up falling on your head while you're on the toilet.
Adding accessories such as towel racks and shelves can help keep things tidy. Having decorative moldings and decor items such as plants or soap dishes can also spruce up your bathroom space without costing too much money.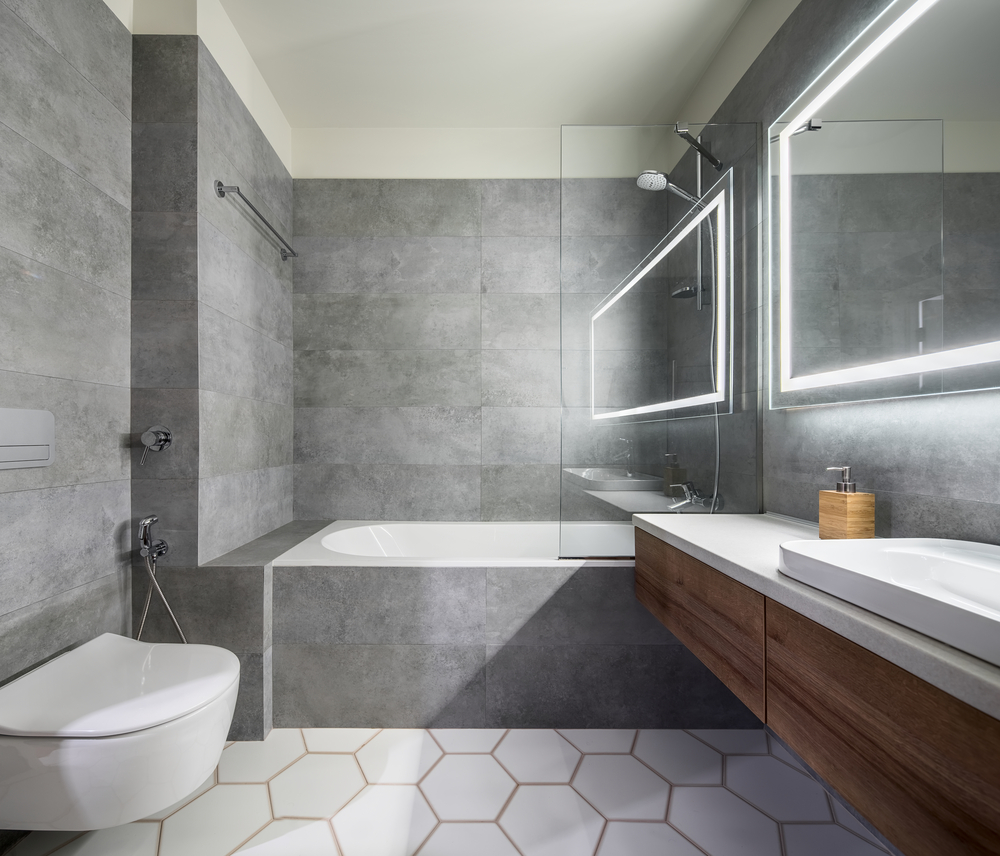 These are just a few of the many ways you can update your bathroom. With some creativity and planning, you can create a beautiful, functional space that will last for years to come.