The bathroom is one of the most used areas in the home to rejuvenate and refresh ourselves daily. It is also an intimate reflection of our personal style and taste. When you plan to conduct a bathroom renovation, there a many well thought out details for a comfortable and stylish bathroom to consider. Each fixture and amenity serve a function as well as being an aesthetic blend in this private enclave.
Here are 6 tips to consider for your bathroom renovation.
1.    Mirror, Mirror on the Wall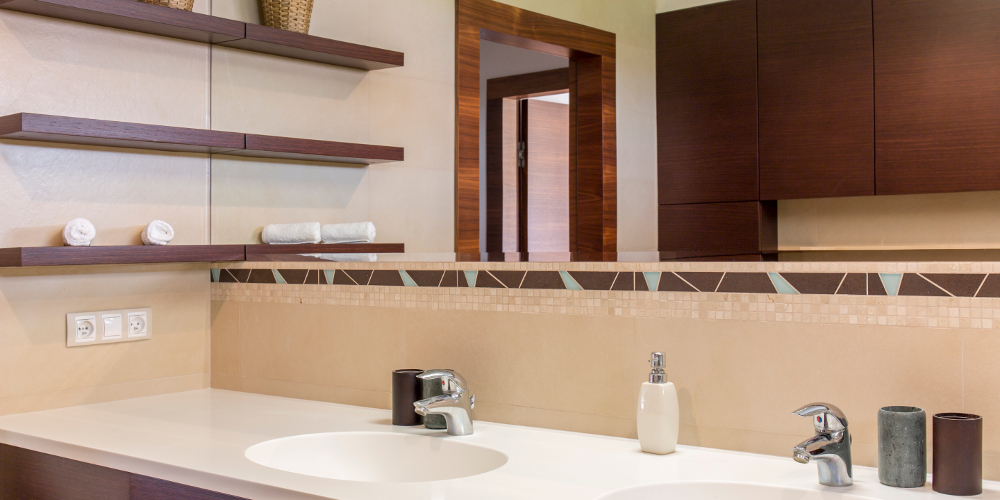 As the sizes of HDBs gradually shrink, the bathroom sizes are also getting more compact.
Even though your bathroom may be small, but it doesn't need to look cramped. A mirror does wonders in creating a spacious illusion by visually doubling the bathroom size.
To spice things up, a full-length mirror does add a dose of sexiness for a sensual shower reflection.
2.    Smart Storage and Ample Hanging Areas
Bathroom Storage
By installing smart storage to maximise the space in your bathroom, you can keep your toiletries concealed and within reach. Stylish storage cabinets can be built behind the mirror and under the sink. Minimalist open shelves can be installed to personalise your bathroom with your pretty toiletries.
Towel Racks
Have you entered a bathroom with no hanging racks or hooks to place your clothes and towels? At some point, you may have encountered this minor annoyance where you either have to place your clothes outside the bathroom, or leave it on the potentially wet surface of the sink area.
Do not underestimate the usefulness of these simple fixtures. A simple and sleek stainless-steel towel rack can change your bathroom experience to a functional and comfortable one.
3.    Make a Statement with a Stylish Vanity Countertop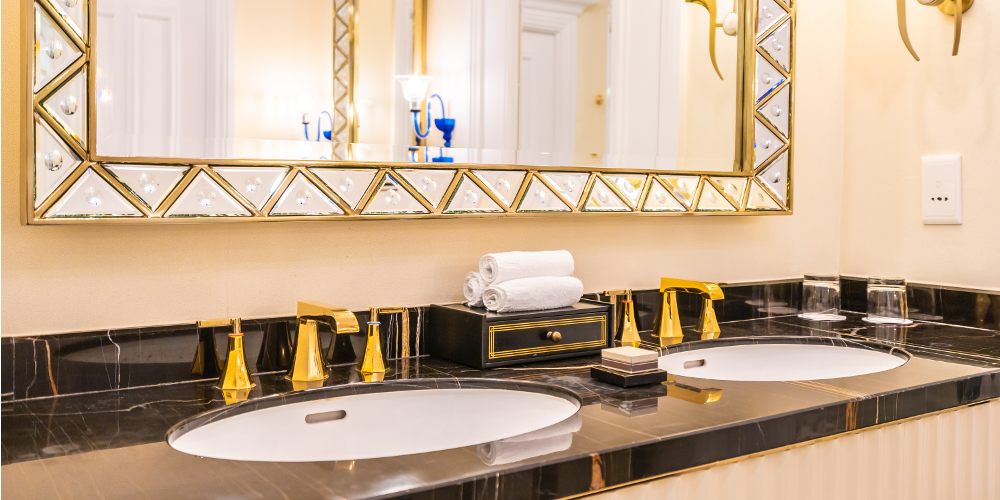 Make a statement in your bathroom with an elegant vanity top. Bathroom countertops come in many designs, material and finishes to suit your home needs.
A stylishly designed countertop can elevate the look and feel of your bathroom depending on the theme and mood that you prefer.
However, if you are a busy person, you may require a countertop that requires less fuss without compromising on the design. The quartz countertop is an ideal choice as it has all the positive features of being attractive, hygienic, durable, and low maintenance.
4.    Waterproofing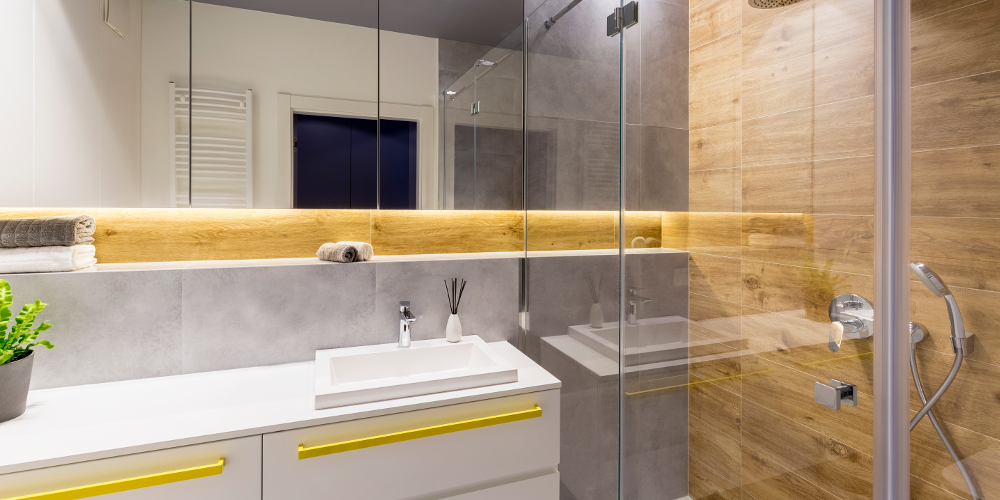 The bathroom is the wettest part of your home. Nothing is fool-proof unless it is waterproof!
So, make sure you pay attention to waterproofing your bathroom during renovation, especially if you have wooden elements in it. Wood rot, mould and rust are common household headaches when moisture is present and trapped.
Even if you have mopped or wiped all the visible wet spots, the one thing that you can't avoid is the damp air.
There are many materials and techniques that are used for waterproofing your bathroom. Consult your bathroom contractor to ensure all cracks are taken care of beforehand to prevent leakage and future bathroom repair costs.
5.    Ventilation for Air Circulation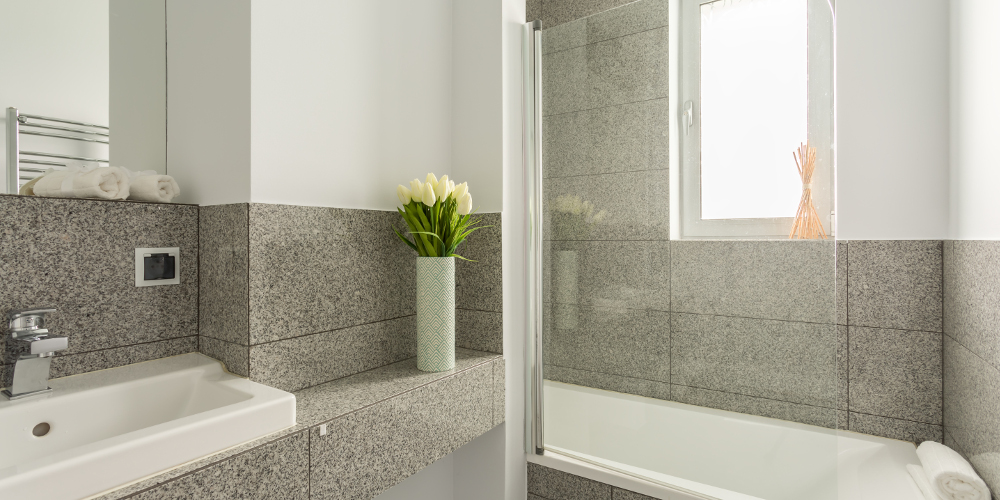 Besides waterproofing your bathroom fittings, air ventilation is a very important aspect to consider during a bathroom renovation. A perpetually damp bathroom can encourage the growth of mould and odour.
Everyone loves a fresh smelling bathroom. Stepping into puddles of water when they use the bathroom will surely dampen the mood.
Openable windows in the bathroom provide natural sunlight into the space. It helps with drying up the area faster. Air and sunlight are the best natural deterrent for mould.
If your bathroom does not come with a window, then it is important to install an exhaust fan to keep your bathroom dry. Besides moisture, the fan also helps with extracting bad odour out from the bathroom, thus, keeping your bathroom fresh all the time.
6.    Work Around the Main Layout
Most bathrooms come with the basic sanitaryware, sink and shower fixtures where the main pipes are already installed. Try to design your bathroom space around them to avoid extra plumbing costs.
If you do decide to make a major change in the design layout, there will definitely be extra work needed to realign the pipes, and it would mean breaking the walls.
Beautifully Renovated Bathrooms Increase Your Home Value
When you are renovating your home, always design it with the future in mind. A beautiful bathroom is one of the defining points to increase your home value.
With proper planning and thoughtful design, you can turn your bathroom into a haven of comfort and style.