When you're redesigning your bathroom, a beautiful vanity countertop can make a lot of difference to the bathroom. There are many attractive bathroom countertop materials to choose from, but which one best fits your lifestyle?
Modern-day bathrooms are designed to exceed functional use. The bathroom is a place to cleanse the body, rejuvenate the mind, and temporarily relieve your fatigue. For some, a beautiful bathroom is where inspiration and ideas are generated.
Below is a breakdown of the pros and cons of different bathroom countertop materials.
Quartz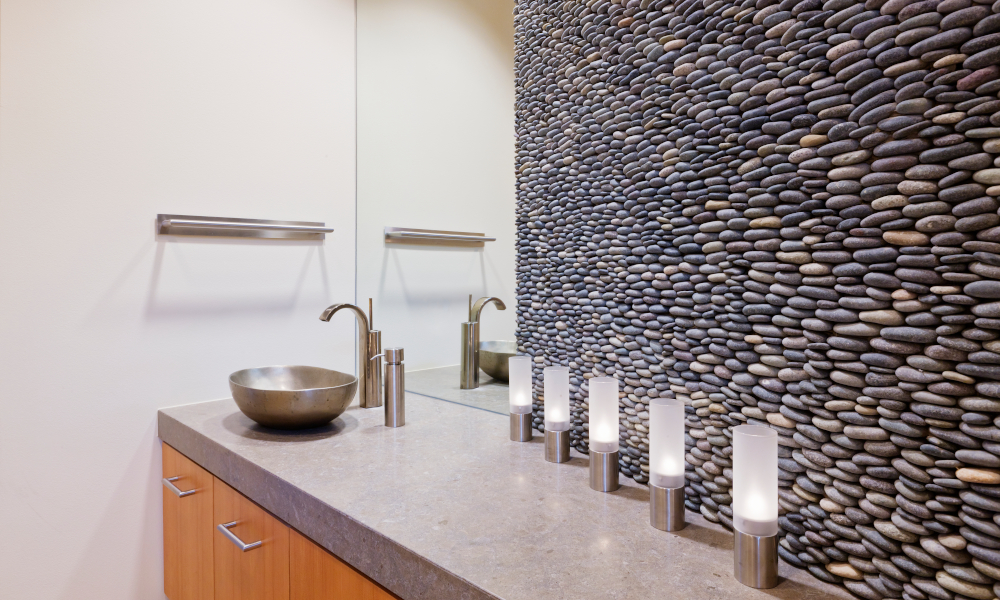 Pros
Quartz countertops can be engineered to mimic the beautiful aesthetics of natural stone, minus the high maintenance. It's the perfect material for busy homeowners who would rather focus on more important matters.
Due to its non-porous nature, stains, moisture and dirt cannot seep into the surface. Hence, no sealing is required, unlike granite and marble countertops.
Besides being scratch and stain-resistant, it is valued for its hygiene factor.
Cons
Because of its durability and high functionality, quartz is one of the more expensive countertops. But paying a premium today might be worth it if it lasts you a lifetime.
Though it is stain-resistant, fingerprints and smudges can easily be visible on a polished surface. However, a good wipe down will keep it sparkling like new.
Natural Stone
Pros
For homeowners who love exclusive looks, natural stone offers a unique look that exudes luxury. With so many hues and patterns to select from, natural stone such as granite and marble are extremely attractive.
They are heat resistant and generally impervious to scratches. Granite is very durable and hard, so much so it can blunt your knife. But you won't be using it as a cutting surface in your bathroom.
Cons
Natural stone has a high porosity. As such, all countertops made from natural stone have to be sealed before installation. This means it requires regular maintenance to ensure the seal doesn't wear off, leaving your countertop exposed to moisture, stains and bacteria.
Marble countertops, though very tough, are prone to etching if it comes into contact with acidic products. As this material is expensive, care needs to be taken when cleaning the surface.
Solid Surface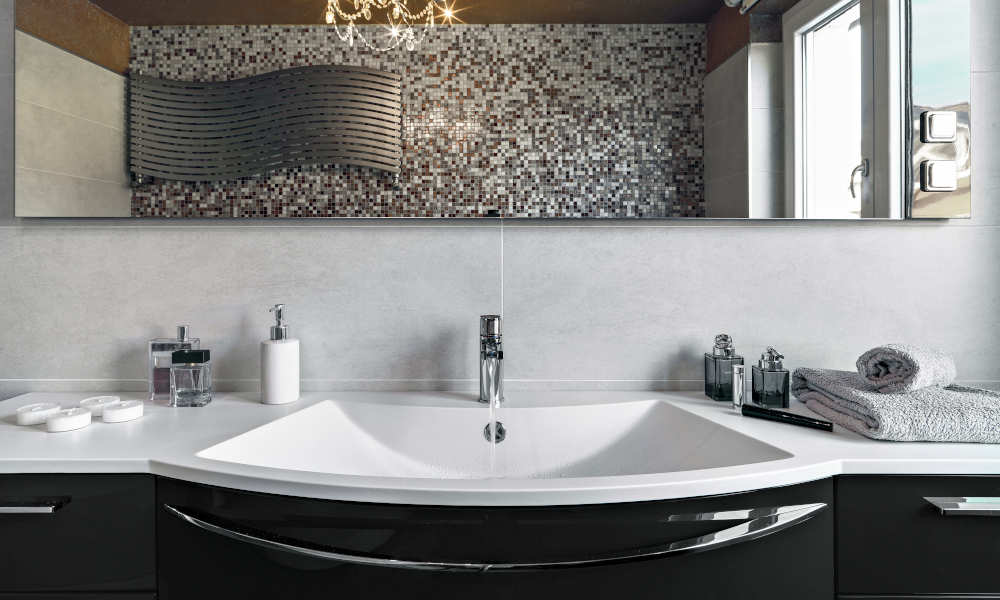 Pros
Solid surface is a premium countertop that is relatively cheaper than quartz or natural stone. As it is an engineered material, it has a wide selection of colours and designs to suit any design specification.
If you love seamless designs, this material can be moulded into cool shapes for a more streamlined look.
Cons
Solid surface countertops while durable, aren't scratch resistant. Scratch marks can appear to be super visible on the polished surface.
In addition, it can also warp when in contact with high heat. So beware when placing or pointing the direction of your hairdryer.
Laminate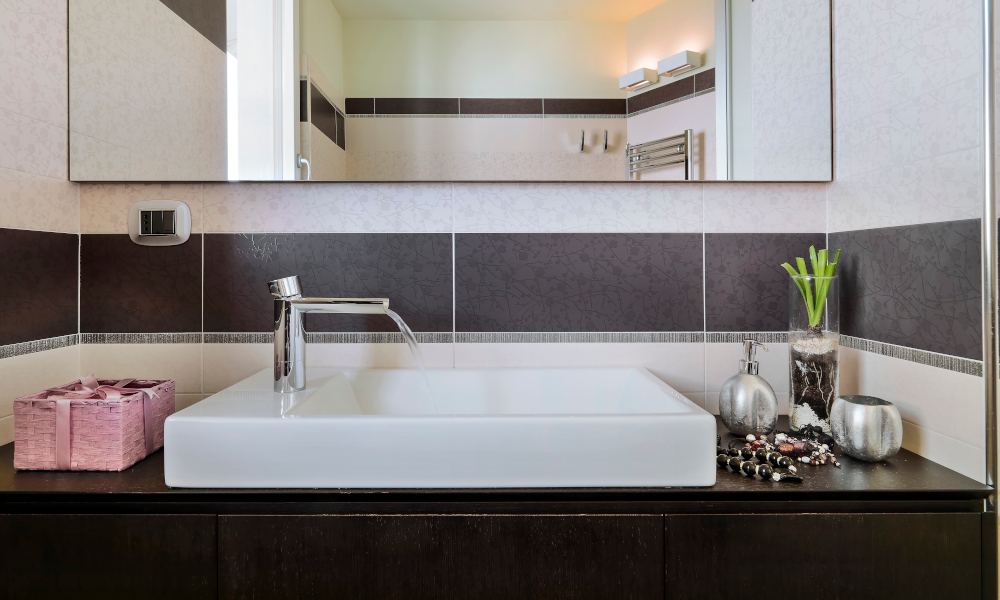 Pros
The laminate countertop is a very affordable material. It comes in a wide variety of designs and finishes that can easily match your décor. You can create a wide variety of stunning stone or timber visuals for a fraction of the price.
Moreover, it is easy to install and is perfect for homeowners who enjoy DIY projects.
Cons
A laminate countertop can easily be dented. If you accidentally dropped a heavy object onto the surface, there is a risk for dents to appear.
Also, it is not heat resistant. Try not to place hot objects onto the surface (read: hairdryer).
If damages were to occur, a total countertop replacement is expected because the surface cannot be repaired.
Tiles
Pros
Another affordable option for your bathroom countertop is tile.
Installation is almost fuss-free, and you can customise your design with the wide variety of tiles available. You can easily find tiles of different designs, colours and finishes to suit your bathroom theme.
Broken tiles can be individually replaced without having to change the entire countertop.
Cons
Tiles are not seamless. Without regular maintenance, dirt can easily be lodged in between your grout lines. Cleaning grout lines is certainly no fun!
Another downside of tiles is that they can crack and chip easily.
Balance the Pros and Cons of Different Bathroom Countertop Material with Your Lifestyle
Bathroom countertops do not face the same heavy usage as kitchen countertops. It is unlikely that you will be spilling wines, placing hot pans and using sharp objects in the bathroom as opposed to the kitchen. That leaves you with style, cost and hygiene factors for consideration.
According to EdgeProp, a well-renovated bathroom can increase the value of your home. Even if you have no plans to sell your home, creating a blissful bathroom experience can do wonders to rejuvenate your mind after a tiring day.