Toilet renovation is a way to spruce up a dated and dull looking bathroom for resale units. However, when it comes to toilet renovation, there are many important things to consider besides aesthetics. You're dealing with pipes, wiring and water source all in a single space. A wrong move can be costly in the future.
Below are important factors you should consider before starting your toilet renovation.
Plumbing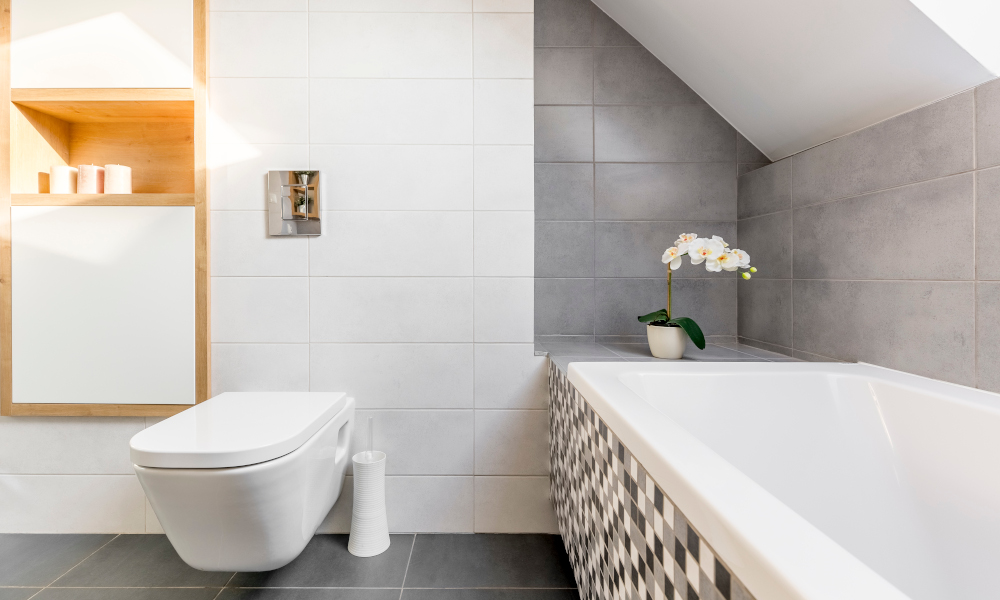 Before changing the layout of your toilet, you need to consider the plumbing first. Changing the location of your sink, sanitary ware or any part of the shower that is linked to the main pipe will be very challenging and expensive. This may include breaking the wall and floor to alter the piping for drainage and water supply.
When it comes to plumbing works, engage in an experienced contractor before starting work. You wouldn't want to end up with leakages that are difficult to repair.
Ventilation
Being the wettest place in the home, your toilet is constantly trapping moisture. Without an escape route, damp air provides the best conditions for bacteria, mould and fungus to thrive in.
There are several ways to ensure good ventilation in the toilet. The most common is to install a frosted tilt and turn window with plastic handles. The frosted window will allow natural light into your toilet while providing you the privacy that you need, even when tilted open.
If your toilet placement doesn't allow for windows, then installing an exhaust fan is a must. The fan will suck out the damp air and any foul odour after every use.
Besides a stylish interior, proper air circulation (and good hygiene) will keep your toilet constantly smelling fresh, clean and comfortable.
Flooring
When it comes to flooring in the washroom, performance takes precedence over aesthetics. With so much water contact, the flooring has to be waterproof, safe and drains well.
Most toilet floors are made to slope towards the water drain hole. This prevents excess water from pooling after a shower. That is why, before moving into your home, experienced homeowners will advise you to flood the bathroom with water and check back on it after a few days. If the floor holds stagnant water, the flooring is not properly installed.
Bathroom slips are quite common accidents. That is why selecting the type of flooring material is important. Textured flooring is preferred because it is less slippery. Also, smaller tiles with narrower grout lines have a better grip on your footing.
Bathroom Countertop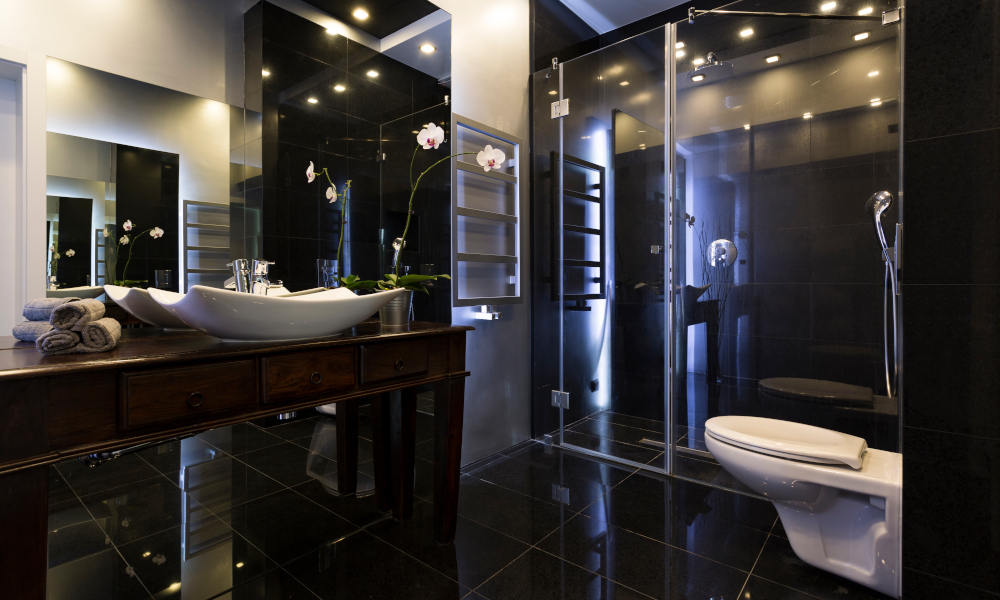 Another feature to consider during toilet renovation is the vanity countertop. An elegant countertop does wonders to elevate the style and function of your bathroom.
There are many types of beautiful materials to select from for your bathroom countertop. Evaluate the pros and cons of each bathroom countertop material and choose one that is easy to maintain and hygienic.
Power Supply Positioning
Water and electricity are a deadly pair. But that doesn't mean you cannot have power supply in your washroom.
If your bathroom comes with a vanity countertop, you may require a power socket for your hairdryer. For this, ensure that your electrical sockets are placed away from your water source.
Storage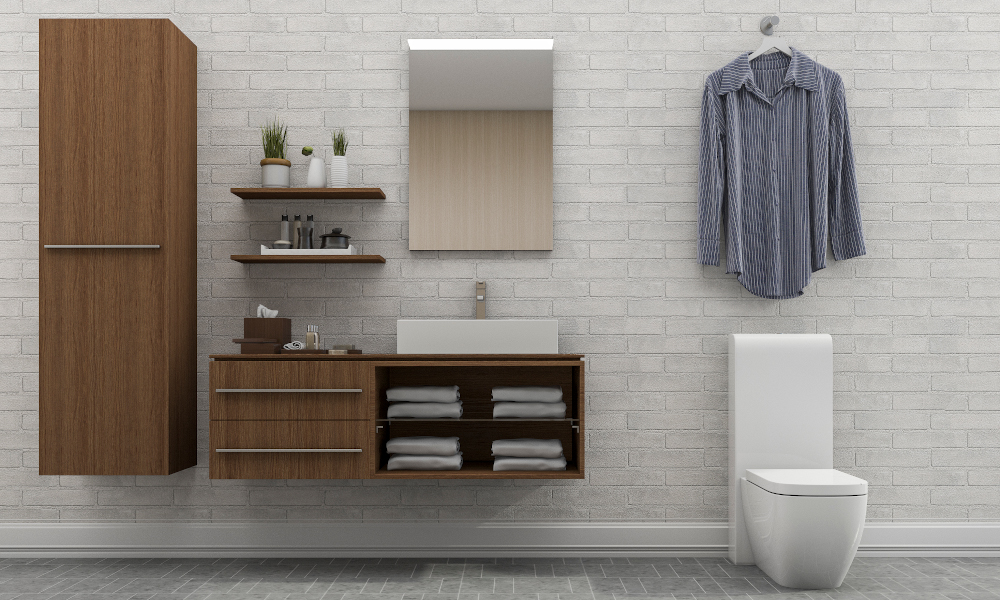 Have you ever run out of toilet and bathing supplies mid-way during a bath? Whether it's a towel, shampoo toothpaste or toilet paper, having these essentials readily available withing the bathroom space is convenient.
There are various types of storage to cater to different bathroom sizes. A common storage area will be under the sink where the countertop is. Small bathrooms can have concealed storage behind the mirror to maximise the storage space.
Lighting
The type of bathroom lighting depends on the size of your bathroom and needs.
Lighting in the bathroom sets the mood for private moments. Adequate lighting should be built-in to ensure that you can also see clearly during shaving, makeup application and cleaning. A dim bathroom, while romantic and calming, may not give you the best visual experience when you're trying to target mouldy areas.
A large bathroom requires lighting at the shower and bathroom countertop area. For a more sophisticated look, install recessed lighting in your bathroom.
Toilet Renovation – Consult the Experts Before Remodelling Your Bathroom
Bathroom and toilet renovations require the help of professionals. When it comes to plumbing work, a slight oversight today can result in a costly surprise tomorrow. So make sure you avoid these mistakes during your bathroom renovation.