Do you find yourself rummaging through your stack of papers and files in search of an important document? If you nod in agreement, it's time to organise your office desk.
When you're busy at work, it is easy to clutter up your office desk with files, papers, and stationery. A messy office desk may slow down your work efficiency, as studies have shown that the average person wastes 4.3 hours per week searching for papers.
Learn how to organise your office desk effectively, and ditch the chaos that interferes with your work. These office desk organisation ideas apply to either the home office or corporate office.
Clean Desk Policy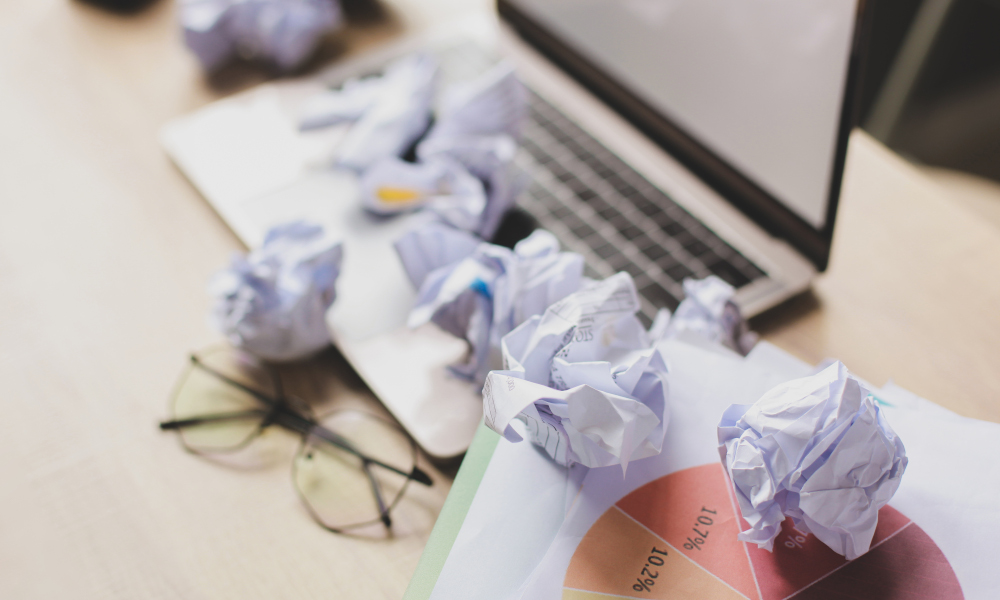 Many large MNCs have started implementing a clean desk policy for all employees. Companies such as financial institutions deal with a large volume of confidential information. To prevent accidental leakage of sensitive information, employees are mandated to keep their desk clean, i.e. no laptop, files, and papers on the desk after working hours.
Although this initiative began as a preventive measure for information leakage, it is a useful practice to instill discipline in keeping your office desk organised at all times.
Store Your Stationery Together
Ever gotten frustrated looking for your pen, paperclip, or stapler, only to find them strewn in every corner of your drawer and desk? Keep all your stationery in a ready-to-reach designated corner.
Whether they are arranged in a drawer or a stationery organiser, you'll find all your items in their place and readily available without going through a treasure hunt on your desk.
Label Your Items
Do you occasionally find a stray pen on your desk and wonder who it belongs to? When you're scurrying off to meetings or dropping by a co-worker's desk for a chat, you may have accidentally borrowed a pen or two. This works vice versa with your belongings too – when you return to your desk and find all your stationery missing.
By labelling your stationery, you get to track what is yours and what isn't. Should you spot them at a colleague's desk, you can get them back without any guilt. Also, it is easier for people who have borrowed your items in a haste to return them to their rightful owner.
File Your Documents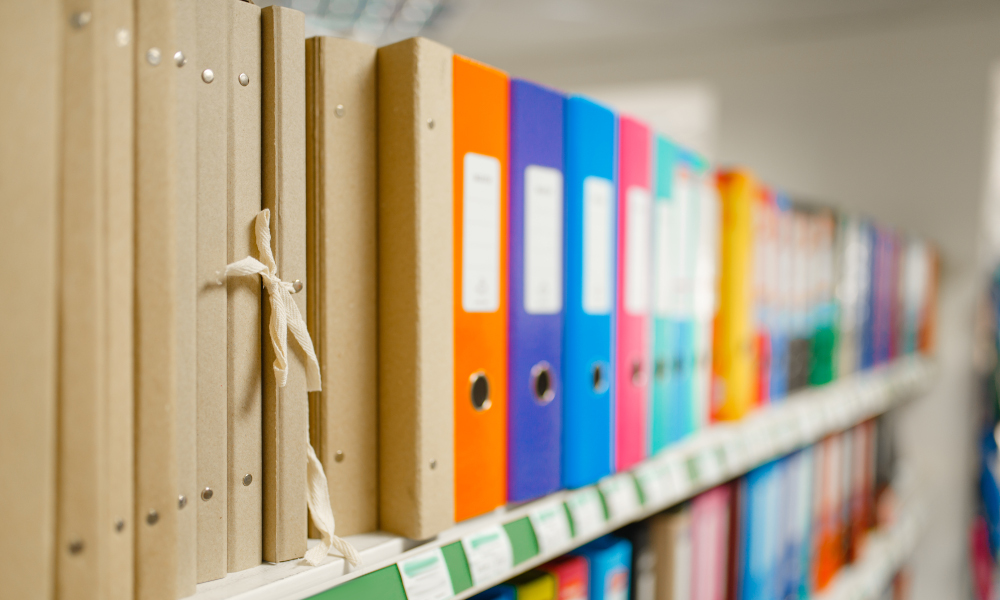 Once you've completed the job, file your documents up immediately. This prevents your desk from piling up with unnecessary paper. Learn the art of filing your documents according to type, date, and urgency for easier reference. By doing so, you will save yourself a lot of time retrieving information in the future.
Organise Your Office Desk by Going Paperless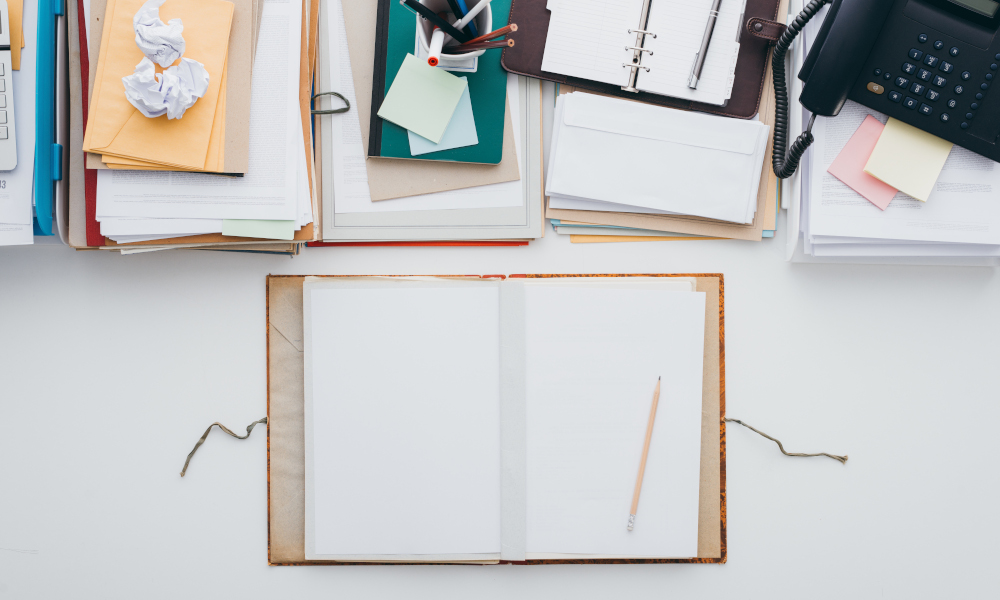 Filing physical documents isn't without its challenges. With limited storage, sooner or later your filing cabinet will be bursting at its seams. The best way to sort this is to go paperless for as much as you can. Where possible, scan all important documents and store them virtually in cloud storage for easy retrieval.
So what do you do with the rest of your paper documents? For confidential documents, you should shred every piece before discarding them. For documents that do not contain sensitive data, reuse the back of any unwanted paper by creating a simple notepad using a paper clip. These are great for drafting and to-do lists.
Stackable and Tiered Desk Organisers
Keep your desk neat with stackable desk organisers for your documents and stationery. A tiered document tray helps keep your work papers in place and readily available. We like trays with 3 tiers to segregate completed, pending and urgent documents.
Drawer Dividers
Are you the type of person who chucks everything into your drawers and forgets what you have later on? Imagine trying to find a tiny paperclip under a stack of documents!
Office desks with drawers are God-sent. Get organised with drawer dividers to ensure your bits and bobs aren't jumbled up or hidden under larger items such as files and papers.
Hide Your Wires and Cables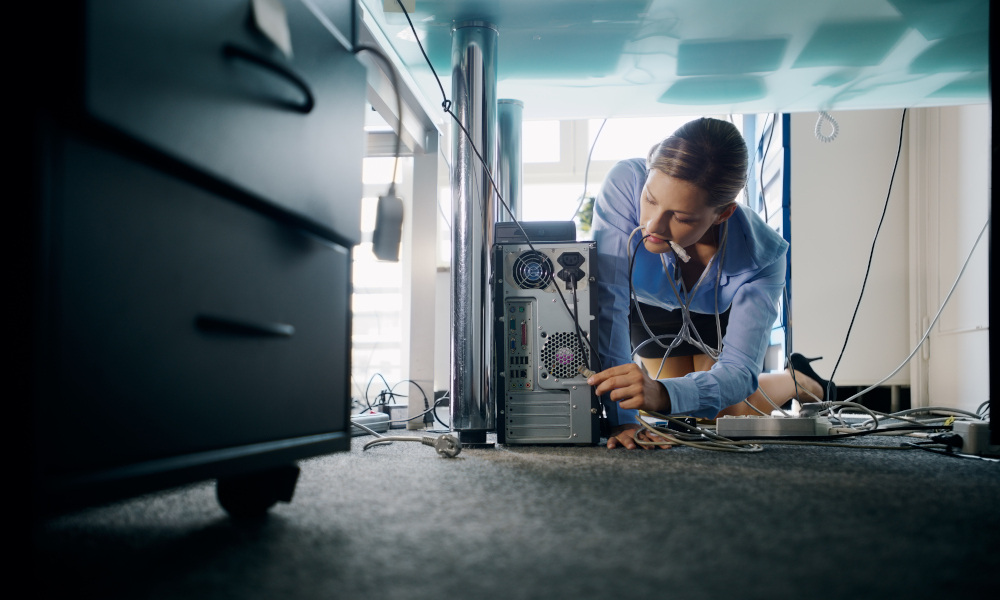 Tangled wires and cables are a sore sight. There are a few ways to organise your office desk by managing your wire mess.
Tying them up is one of the easier solutions. Unravel your cables and wires to a sufficient length and tie the rest up with a cable tie or a tie wire.
A cable tie is more permanent and may not be so convenient. Each time you intend to adjust the length of your cable to suit your varying needs, you may require to snip it, which is quite a waste. Alternatively, a tie wire is more flexible because you can untwist it to make adjustments and twist it back to keep your cable in place.
A neater way is to buy a cable management box to store your bunched-up cables away from sight.
Organise Your Office Desk Like a Boss
Except for document scanning and filing, which may take some time, most of the tips above are easy to implement and accomplished within the weekend. Unless you thrive in chaos, an organised office desk will encourage you to focus on the more important stuff, like getting work done.
Also, an organised work desk is easier to clean and sanitise. When it's stacked with clutter, dust may accumulate and you may not even notice food crumbs scattered on your desk(if you eat at your office desk).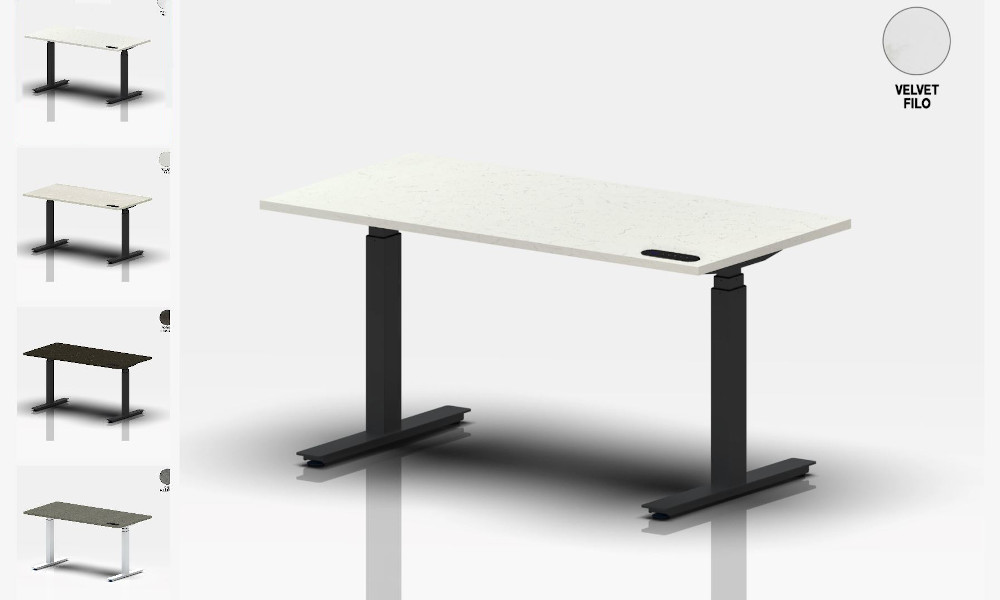 If you are looking for an office desk that is versatile, hygienic, and incorporates technology into its minimalist design, check out UNIQ – The World's First Quartz Standing Desk.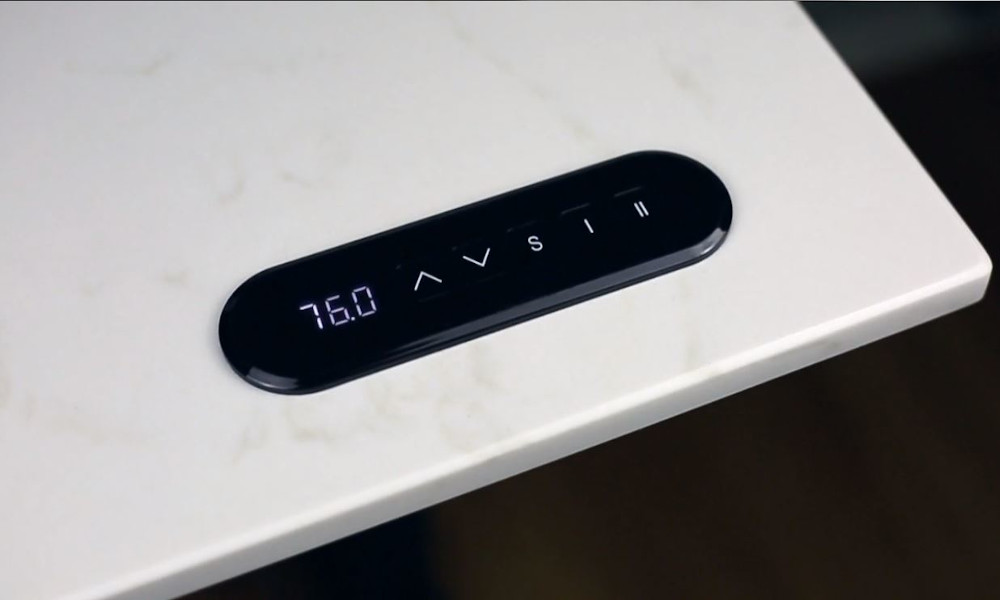 Uniq is beautifully handcrafted from premium quartz making it a durable, practical, and beautiful standing desk. It is available in multiple colours and designs to match your office space. The desk can be adjusted to sitting and standing height using its touch-sensitive control panel.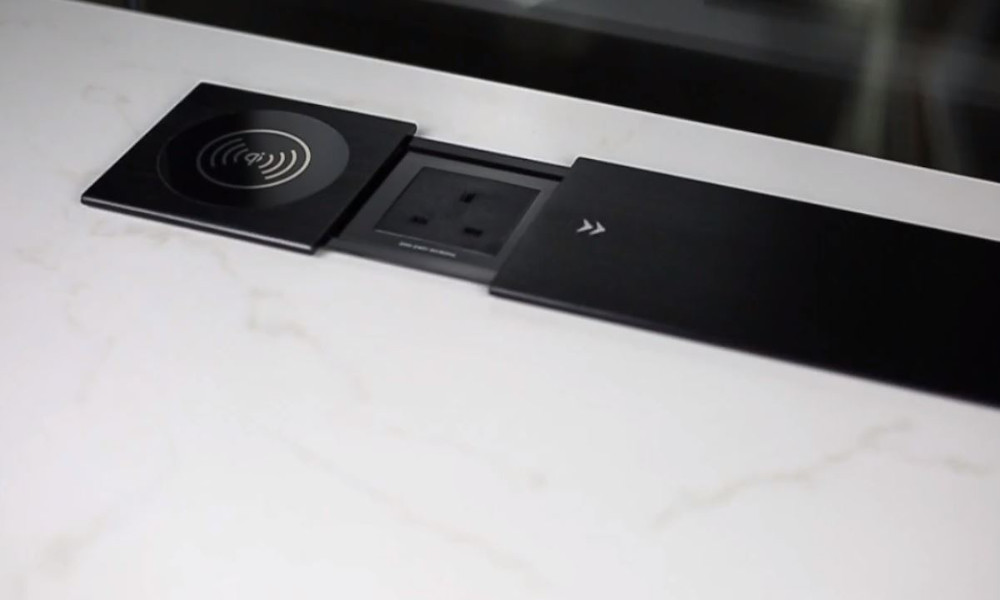 To solve your peeve of messy plug points, Uniq comes with an integrated power hub, featuring a Qi wireless charger, two three-pin power plugs, two USB-A ports, a HDMI port, and a CAT5 network port.
Since the tabletop material is NSF-certified, you are assured of its anti-microbial feature. A desk that is hygienic will improve your overall wellbeing if you're working at your desk for long hours.
Give your office desk a breath of fresh air. Keep your desk tidy and stay on top of work!