Singapore has efficient urban planning and high-quality housing developments. The government provides affordable and sustainable homes through public housing schemes. Private properties cater to various housing preferences and budgets. Housing options are available for young professionals, families, and retirees. Each housing type comes with its own regulations and taxes that must be considered when buying property in Singapore. Factors like location, size, budget, and type of property should be considered before making a purchase. With careful research and planning, anyone can find the perfect home in Singapore to meet their needs and budget. This article aims to help you make an informed decision for your dream home by discussing the different types of housing in Singapore.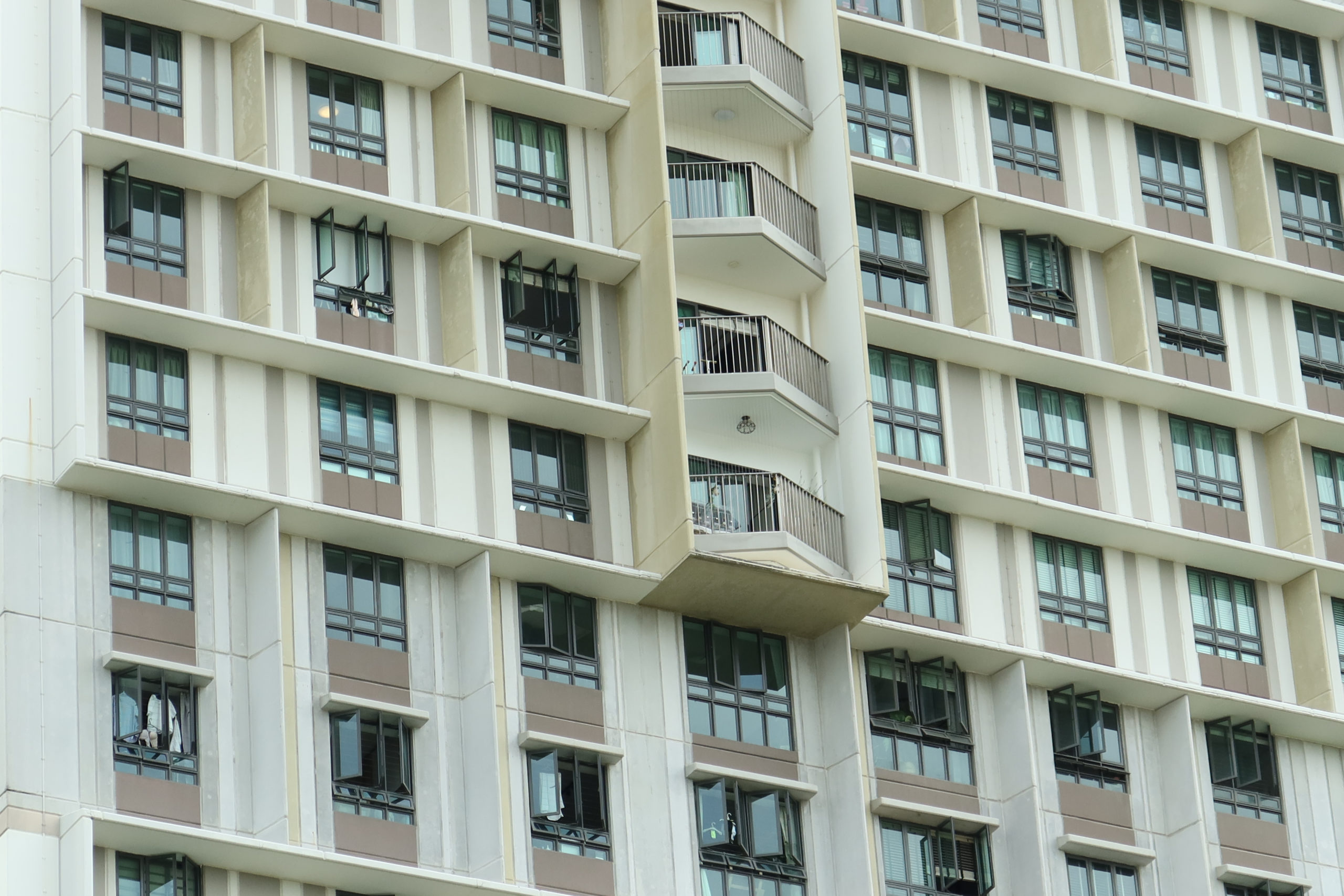 Why are Living Costs so High?
In 2023, Singapore surpassed Shanghai as the most expensive Asian city to live in. Challenges arise for new housing developments due to land scarcity and the growing population. Property prices are influenced by the choice of locations, land size, and housing demand. Singapore has a population of over 6 million, resulting in higher living expenses compared to other countries. However, Singapore's Housing and Development Board (HDB) has established a public housing program that caters to all income levels and is considered one of the best in the world.
The Origin of the Housing and Development Board (HDB)
When Singapore obtained self-governance from British rule in 1959, there was a severe housing crisis due to a lack of space and a growing population. A year later in 1960, Singapore's first prime minister Lee Kuan Yew set up the Housing Development Board (HDB) with the mission to build rental units for the poor, as people were living in unhygienic conditions in slums. However, it was hard for the government to convince people to leave their informal settlements for high-rise apartments.
On 25 May 1961, a fire occurred in the squatter settlement in Bukit Ho Swee. As a result, 400,000 square meters of land were destroyed, resulting in 4 fatalities and around 16,000 people being displaced. However, the Singaporean government efficiently provided new homes for all the victims within a year and constructed new affordable housing on the affected site within the following 5 years. Their prompt response gained public support and laid the foundation for future housing initiatives.
By 1965, the HDB constructed over 51,000 homes, accommodating 400,000 individuals and solving the housing shortage. In addition to renting out apartments, the HDB also began selling them in 1964. During that period, Singaporeans were legally obligated to set aside a portion of their salaries in CPF for their retirement. In 1968, the government allowed the use of CPF funds for housing, resulting in a rise in homeownership.
Freehold, 99-Year Leaseholds, and 999-Year Leaseholds
More than three-quarters of the land in Singapore is state-owned and held by the Singapore Land Authority (SLA), which acts as the custodian of the land. The remaining freehold land belongs to statutory boards like the HDB, JTC, and PSA, and other private owners. JTC champions sustainable industrial development and PSA operates the world's largest container transshipment hub in Singapore.
Freehold ownership allows indefinite ownership without any restrictions and can be passed down to future generations. The most common form of leasehold is the 99-year leasehold. After 99 years, the property value becomes zero and ownership reverts to the State. Both types of lease are possible for private properties, but HDBs or public properties always have a 99-year leasehold. There used to be properties with a 999-year lease, but this lease is no longer offered, making the current properties with a 999-year leasehold highly valuable.
When a 99-year lease is about to expire, owners have two options: extend the lease or sell the property. The SLA does not provide reimbursement or compensation. To extend the lease, homeowners can pay a premium to the government. For example, if the lease has 60 years remaining, homeowners can apply to add the remaining 39 years. The SLA will review each case to determine if the property aligns with long-term plans for the land. However, lease extensions are extremely costly and typically only affordable for companies or privately-held entities.
Homeowners can sell their property before their lease ends either through the SLA or a third-party developer in an En-Bloc sale, which involves selling two or more properties to a single buyer. It cannot be done individually; all owners must agree to this collectively. Individual homeowners prefer this option because the land premium becomes the responsibility of the developer or company. However, owners will no longer be able to live on their property. They will be compensated by the developer or company, which wouldn't happen if they waited for the lease to end. En-bloc sales typically occur for older developments, around 30 to 40 years old, when the land becomes more valuable than the buildings. The location is desirable due to nearby amenities, and maintaining the buildings would be costly compared to constructing new ones. Additionally, changes in zoning laws may allow for taller buildings.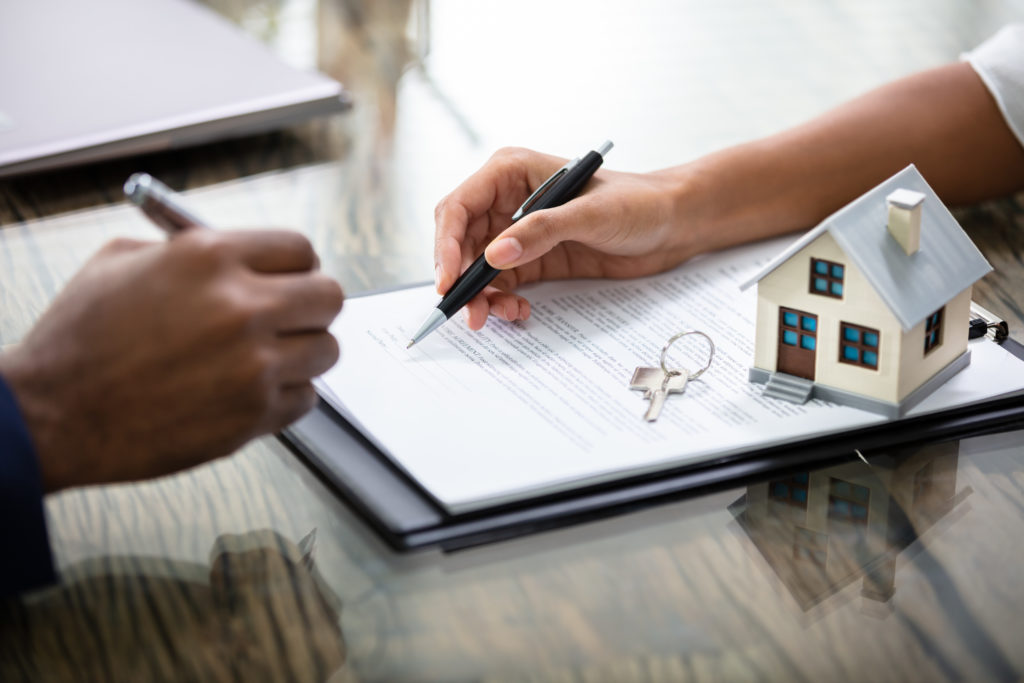 Requirements for Public Housing (HDB)
Public housing flats, or HDB flats, are the most popular type of residential units in Singapore offered by the Housing and Development Board. They are affordable homes that are available for purchase or rent at subsidized rates. These flats are conveniently located near amenities and public transportation. Currently, 80% of Singaporeans live in HDB housing, resulting in a high homeownership rate of 89.30%. Eligible citizens can purchase HDB properties at a lower price compared to private properties, but they must meet strict eligibility criteria, including specific monthly income ceilings and a 5-year minimum occupation period (MOP) requirement.
MOP starts from the day you collect your keys and it's the time period you're required to physically occupy your flat before you can sell it to the open market. Days you do not occupy your flat are excluded. During this time, you're not allowed to buy other residential properties, but you can still buy commercial and industrial properties.
After the MOP is over, flat owners and homeowners can rent out their property for at minimum 6 months to Singaporean Citizens and Permanent Residents. They can also rent out to non-citizens with employment pass, S pass, work permit, student pass, dependent pass, and long-term social visit pass holders with a visa valid for at least 6 months. Tourists are not allowed to rent property in Singapore.
There are two types of HDB flats: Build-to-Order (BTO) and Resale. BTO flats are newly constructed, while resale flats have had previous owners and are sold on the real estate market. There are various priority schemes people can apply for to enhance their chances of buying a BTO or HDB Sale of Balance Flats (SBFs), which are unsold surplus flats that were repurchased by the HDB.
Public Housing Options (HDB)
Public Housing units have different floor plans to meet the needs of different people. Though, most are designed as flats for families.
Studio apartments are specifically designed for elderly people with limited financial resources who desire to live independently. They are available in two different sizes, 36 and 45 square meters, which are suitable for either one or two occupants. These apartments are equipped with elderly-friendly features including non-slip tiles, bathroom support bars, and multiple pull-for-help cords.
2-room HDB flats are designed for smaller and lower-income households, typically measuring around 45 square meters. These flats include a bedroom, living room, kitchen, bathroom, and storeroom, offering a practical choice for those looking for an affordable housing option to privately owned one-bedroom apartments.
3-room HDB flats have more than just an additional bedroom from a 2-room HDB flat. This flat totals about 60 to 65 square metres. While still a little compact, it is a viable living option for small families on a budget. It includes a living area, a master bedroom (that comes with an attached bathroom), a second bedroom, a common bathroom, a kitchen, a service yard, and a storeroom.
4-room HDB flats provide a comfortable and intimate living experience, making them suitable for young couples who are starting a family. Essentially, they are 3-room flats with an additional bedroom, increasing the total estimated living space to approximately 90 square meters. This type of flat is available in various layouts to cater to your preferences.
5-room HDB flats, covering 110 square metres, are a larger type of flat that includes an extra dining area space, which some people choose to convert into an additional room by adding wall partitions.
Public-Private Hybrid Housing Options
Public-private hybrid housing is a partnership between the government and private developers. These homes have good locations and come in different sizes and layouts. They are cheaper than fully private developments and offer more privacy than regular HDB flats, but lack fancy amenities. The price varies based on location and facilities. Most of these homes are sold on a 99-year leasehold basis, although some are available on freehold.
An executive condo is a 99-leasehold property that transitions from public to private ownership after 10 years. They are designed for young professionals who want more than an HDB flat but still find private property too expensive. The executive condominium offers a similar design and facilities to a private condominium but at a more affordable price due to its HDB-issued status. However, certain restrictions apply: There is a 5-year Minimum Occupation Period (MOP) before properties can be sold to Singapore Citizens and PRs, and a 10-year MOP before they can become private, allowing foreigners to buy them. Depending on their household income, individuals can apply for government assistance and receive a subsidy ranging from S$10,000 to S$30,000.

Private Housing Options
Private housing in Singapore is developed by private developers and sold at market prices without government subsidies. These properties are more expensive due to their location and additional facilities. Anyone can buy these properties regardless of citizenship, and buyers can immediately rent or sell them without any restrictions. However, there is a Seller's Stamp Duty that must be paid if the property is sold within the 3-year minimum holding period. The tax rates vary depending on the length of ownership, ranging from 12% if sold within a year and decreasing by 4% every year until 3 years is up. Then no SSD is required.
Condominiums provide various recreational amenities such as swimming pools, security, gyms, and occasionally tennis and basketball courts, along with well-maintained gardens. They are a favored option for individuals seeking affordable and low-maintenance private housing, as compared to landed properties.
Apartments are typically smaller and have fewer amenities compared to condominiums. However, they tend to be more affordable than both landed properties and condominiums, but more expensive than subsidized HDB flats.
A "walk-up" is a type of condominium or apartment that is typically low-rise and does not have elevators, hence the name.
Landed Housing Options
Landed properties are a popular choice for those who can afford them because of their spacious living quarters, and enhanced privacy, even though they require more maintenance. These types of properties are particularly suitable for families who desire a nature-centered living experience in the city, with options such as bungalows conveniently located near parks or the coast.
Terraced houses, also known as row houses, are properties that are built in a row and connected by a shared boundary. Each terrace house is considered an individual property with its own walls and roof.
Conservation houses in Singapore are historically significant and have been renovated to fit the modern urban style. Shophouses are the most common type of conserved houses, combining Chinese, Malay, and European architecture. These houses are usually two to three stories high and have become a special type of dwelling in Singapore due to their historical significance. They can be found in neighborhoods like Katong, Little India, Emerald Hill, and Chinatown, giving the urban landscape a distinct look.
Semi-detached houses are a category of housing that includes various types of houses that share a common boundary with other units, such as semi-detached bungalow houses and semi-detached terrace houses, also known as corner terraces.
Town Houses and Cluster homes are a hybrid between a condominium and a landed property. Designed to combine the privacy and sheer size of landed properties, and the convenience of condo-style common facilities such as swimming pools, gyms, and taken-care-off gardens. The difference is Townhouses are laid out in a uniform pattern with the same internal floor plan, while Cluster homes are a bunch of houses in the same area, but may have different external structures and layouts.
Bungalow houses are detached houses with one to two storeys in height and a minimum plot size of 400 square meters. They are categorized into four classes based on their sizes: Class 1 is up to 550 square meters, Class 2 is up to 700 meters, Class 3 is up to 1000 square meters, and Class 4 is up to 1400 meters. Any larger size would classify the property as a Good Class Bungalow.
Good Class Bungalows (GCBs) are the priciest homes in Singapore. They are typically found in prime locations and cater to affluent households. GCBs come with expansive land plots, often exceeding 1400 square meters, and boast generous gardens, swimming pools, and high-end amenities. Some even feature private cinemas and basketball courts. In land-scarce Singapore, there are approximately 1000 GCBs situated across designated areas.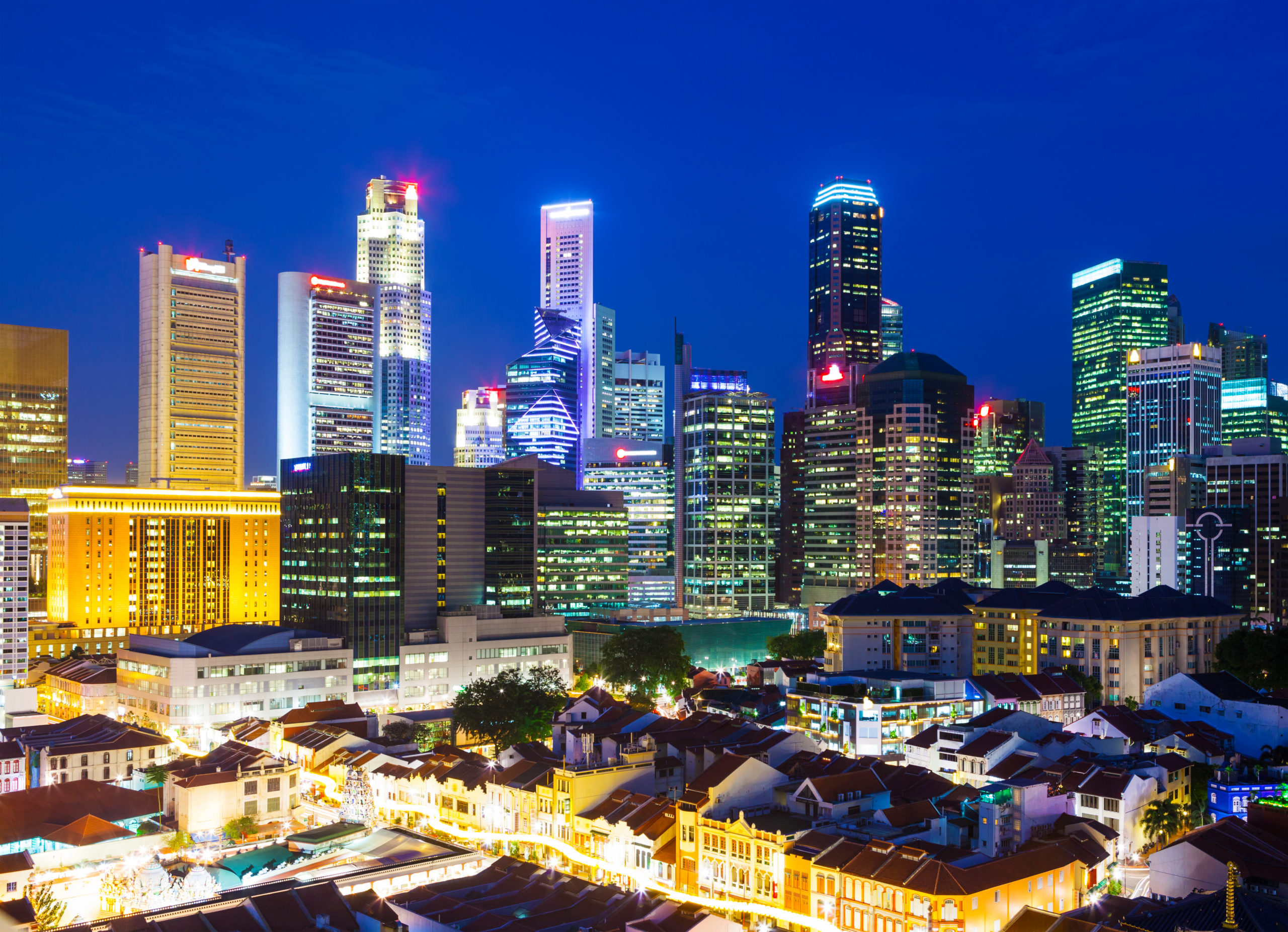 Choosing the Best House For Your Needs
Understanding the different types of housing in Singapore is essential for anyone looking to buy or rent a home in the city. Singapore offers a wide variety of housing options to suit different needs and budgets. From public HDB flats and private condominiums to retirement housing and co-living spaces, there is something for everyone. Public housing, public-private hybrid, and private housing all have their advantages and disadvantages, so it's important to consider your needs before making a decision. Ultimately, it comes down to what type of home best suits your lifestyle and budget.  With the right knowledge and information in hand, you are sure to find the best home for you and your family.