Modern homeowners today are highly aware of environmental conservation. As a result, many are seeking for more eco-friendly products for their home and practising zero-waste. This includes eco-friendly countertop materials when designing their dream kitchen.
There are varying degrees of eco-friendly product classifications. These range from the sourcing of materials to production. However, we can all agree to this: Most eco-friendly items contain a large portion of recycled components or is made using renewable resources that are kind to the environment.
Below are some of the popular eco-friendly countertop materials that you can incorporate into your kitchen.
Quartz – The Darling of Interior Designers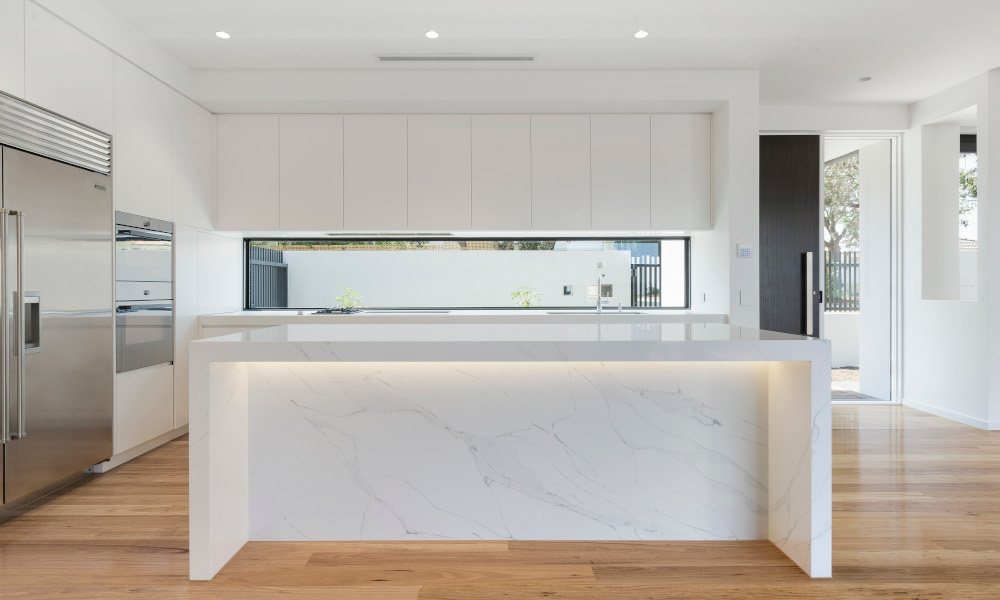 Quartz countertops are a favourite among homeowners and interior designers for many reasons. With hardness akin to that of granite's and beauty that rivals natural stone, quartz countertops are extremely resistant to water, scratches and heat.
The non-porous nature of this engineered stone trumps many countertop materials. Since it doesn't trap moisture and dirt under the surface, quartz countertops are very hygienic. Cleaning the countertop is super easy. Best of all, it doesn't require any sealing, unlike granite and marble countertops.
Quartz countertops from Aurastone are NSF-certified. This means it is completely safe for food preparation.
Other notable premium quartz countertop brands are Caesarstone and Silestone.
Terrazzo – The Recycled Glass Countertop Material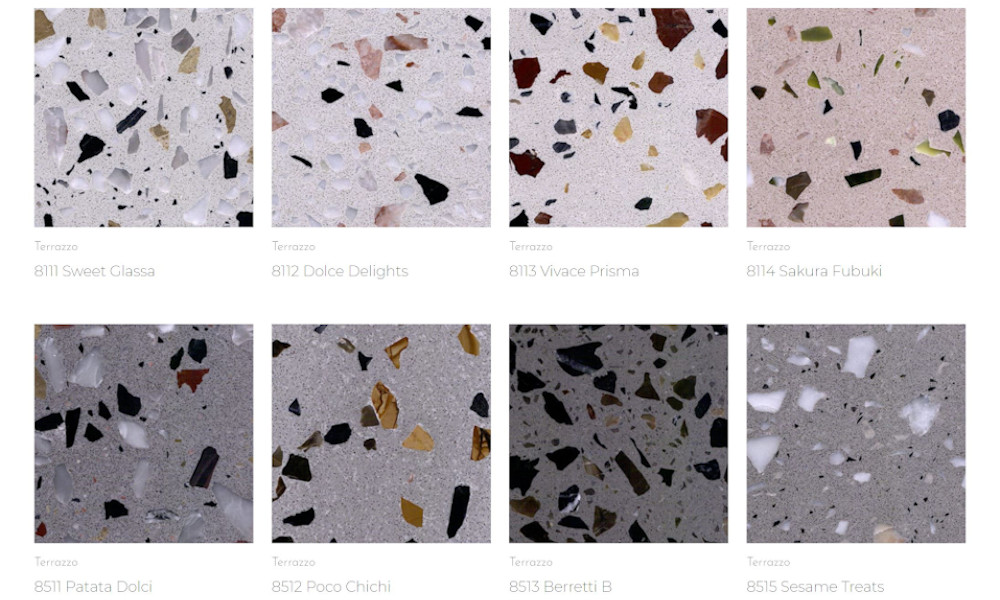 Another eco-friendly countertop material is Terrazzo because it uses a lot of recycled material such as glass fragments and marble chips. Manufacturers combine these fragments with cement and resin using high compressive strength to create a slab that can be used as a backsplash, countertop and flooring.
Aurastone uses a new compacting process that requires the usage of lesser resin. As such, today's Terrazzo is highly resistant to ultraviolet rays, fire and chemical spillage.
Also, the vacuum-and-vibration process produces a hardness of 4 to 6, making Aurastone's terrazzo a very durable material as compared to traditional terrazzo.
Paper Composite Surface
Is there such a thing as a paper countertop? Yes, you've heard right! You can find countertop surfaces made out of recycled paper. And no, it won't turn soggy, if that's what you're thinking.
Paper composite countertops comprise of paper, wood-based fibers, natural pigments and resins. Using heat-compression, the result is a stone-like material that is non-porous and tough enough as a countertop surface. However, never use bleach near your countertop, as it will discolour the surface.
Since the bulk of this product comes from recycled paper, it is one of the most eco-friendly countertops available in the market.
Reclaimed Wood Countertops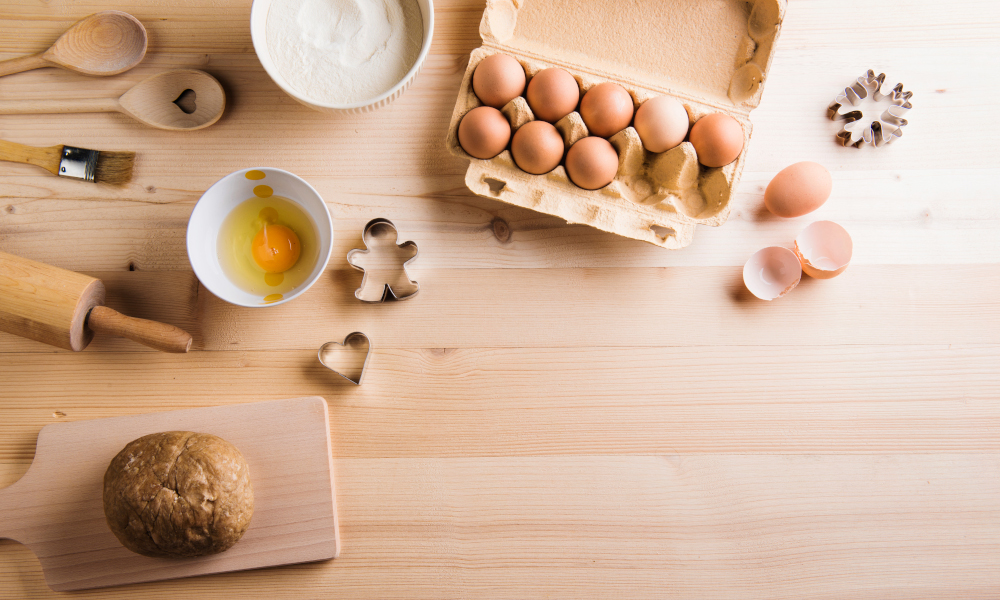 Wood is a renewable resource. When it is reused, it increases its sustainable value. Instead of discarding old wooden structures, these wooden panels and boards are carefully salvaged and given a new lease of life.
Wooden countertops add a little warmth and country charm to your kitchen. Nonetheless, reclaimed wood can be rather pricy due to its limited sourcing and labour intensive processing methods. Also, if not sealed properly, wood can habour bacteria and mould.
To ensure that your wooden countertop is truly eco-friendly, you should only buy reclaimed wood countertops from reputable sellers. It would be a shame to find out that the wood is new wood instead of reclaimed ones.
Bamboo Countertops
Just like reclaimed wood, bamboo is also a renewable resource that is easy to grow, non-toxic and recyclable. The bamboo countertop is eco-friendly because of its low carbon footprint.
Although it is one of the least expensive countertop materials, it requires routine maintenance. If you're not careful, you can easily scratch and stain your bamboo countertop.
Recycled Aluminium Countertops
If you like the look of stainless steel, then aluminium is a great alternative. Aluminium is sourced from post-industrial waste to produce these eco-friendly countertops. Once the product reaches the end of its useful life, simply recycle the countertop into a new product.
Aluminium countertops are stain-resistant and easily moulded. If you desire a seamless kitchen, you can customise the material into matching sinks and backsplashes.
However, it is susceptible to scratches compared to stainless steel countertops. Hence, it is advisable to use a chopping board when you're cutting your food.
Eco-Friendly Countertop Materials for a Greener Home
Each type of countertop has its pros and cons when it comes to aesthetics, price, maintenance and durability. Hence, you should always select the one that matches your lifestyle.
Building a greener home is all about being more mindful of the products you use. With so many beautiful countertops to select from, it is possible to make a positive difference to the environment with style.