In a country where land size matters, Marie Kondo's simple yet effective home organizing techniques are something that many Singaporeans can relate to and benefit from.
Readers of Marie Kondo's popular book "The Life Changing Magic of Tidying Up" will be familiar with Marie Kondo's tidying technique – the KonMari Method. And if you have watched the latest Netflix series "Tidying Up with Marie Kondo", you will understand why Marie Kondo is such a sensational household name.
Her name is now synonymous with the action of organizing, decluttering and tidying up, so much so that we use her name freely when we are in the process of reorganizing and tidying up our home. Such is the extend of her fame! Hence, it is hardly surprising when Marie Kondo was listed as one of Time's 100 Most Influential People in 2015.
How to Tidy Up Your Small HDB Using the KonMari Method
When the term "tidying up" pops up, what comes to mind? We often associate tidying up as part of putting away our things neatly. But tidying up is more than just putting away our belongings into their rightful place.
How many of us are prone to accumulating stuff and storing them away in fancy space maximising storage? The Great Singapore Sale is always enticing us with amazing bargains and deals, that we really can't help ourselves sometimes.
If you accumulate too many things, you will eventually run out of storage. Then, you will need to add on more storage cabinets to house more of your items. It is a vicious cycle that exacerbates the problem. Eventually, you will find your home cluttered all over again.
Even then, can your small HDB provide you with that luxury of space? Even with space maximising storages, there is always a limit to how many things you can store.
1. Getting Started
Visualise how you would like you home to look and feel. Then work towards that goal.
Are you ready to turn your HDB unit into a living haven? Here is how to get started.
Start with the Easy Items First
Reorganising your home and tidying up can be a very overwhelming affair, even in a small HDB. What items should you keep? Which items should you discard? There are so many sentimental valued items collected over the years, and you can't help feeling deeply attached to them.
Marie Kondo acknowledges this complex connection we have with our belongings.  That is why she advocates starting from the easiest items first, and then moving gradually to the hardest items like nostalgic keepsakes.
Clothes
Books
Paper
Miscellaneous items, or "Komono"
Sentimental items
Lay Everything in the Open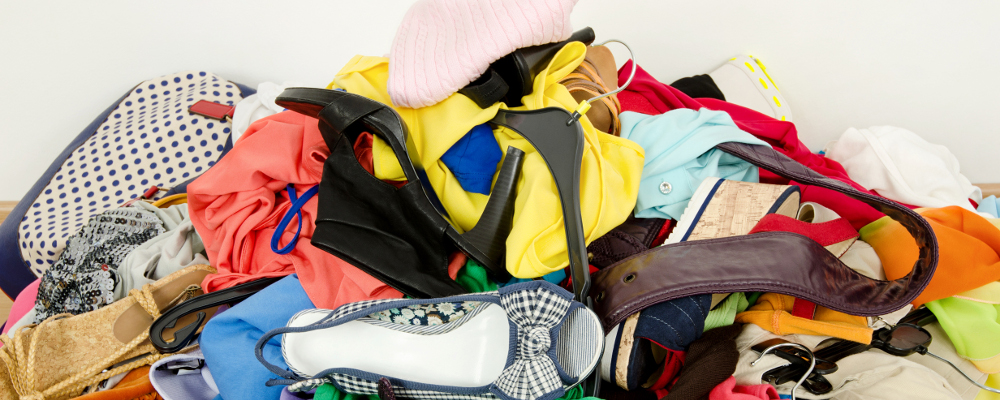 By following the item guidelines based on the order above, run through the same processes in all your rooms in your home – starting with the bedroom, kitchen, bathroom, living room, storeroom, etc. Lay out your items by category (and if necessary, by sub-category) in the open and start deciding what you'd like to keep and what you'd like to dispose.
The accumulation of stuff over the years can be a wide eye opener once you have everything out for display. Why did you buy more novels? Has your favourite but worn out pair of sneakers serve its purpose? Do you really need ten pairs of jeans in varying shades of blue? Will you actually wear the tees collected from all your marathon runs?
2. To Keep or Not to Keep? 
Before deciding what items to keep, Marie Kondo advises her clients to decide which items you want to discard from the pile. By starting with the easy items of lesser attachment value, it helps you kickstart the process of purging any unwanted items more effectively.
Start asking yourself these questions:
Why did you buy it?
When did you buy it?
What is it for?
Has it fulfilled it's purpose?
How did it land up in your home?
Then, ultimately ask yourself this.
Does it spark joy?
This question has become a mantra to the extent that people have created funny memes around it. But it really is a pertinent question to ask when you are deciding to keep or to discard your items.
Keeping things that make you happy is key to keeping your home a place of enjoyment and relaxation.
So, when you decide on an item, question this: Does it spark joy?
If it doesn't, out it goes.
Recycle or Donate Your Unwanted Items
This is something not addressed in Marie Kondo's book. She advocates getting rid of items that no longer spark joy, but did not say how. Most items are thrown away in black rubbish bags as seen in the series.
However, we can go a step further to include discarding our unwanted items responsibly to build a greener and more sustainable living space in Singapore. Allocate and label your boxes or bags to segregate the real rubbish from the recyclables. For items that can be reused like clothes and books, you can donate them to charitable bodies who need them. Through this process, you can spark joy in other people's lives as well. Way to kills two birds with one stone!
3. How to Store Your Items?
Have you tried looking for your items in all the wrong places, like a pair of socks in your children's toy basket or loose change in your dresser drawers? Have you bought extra batteries only to find a new set hidden under a stack of utility bills?
Just because you have put away your things in a storage cabinet doesn't mean that it has been stored properly.
Store by Category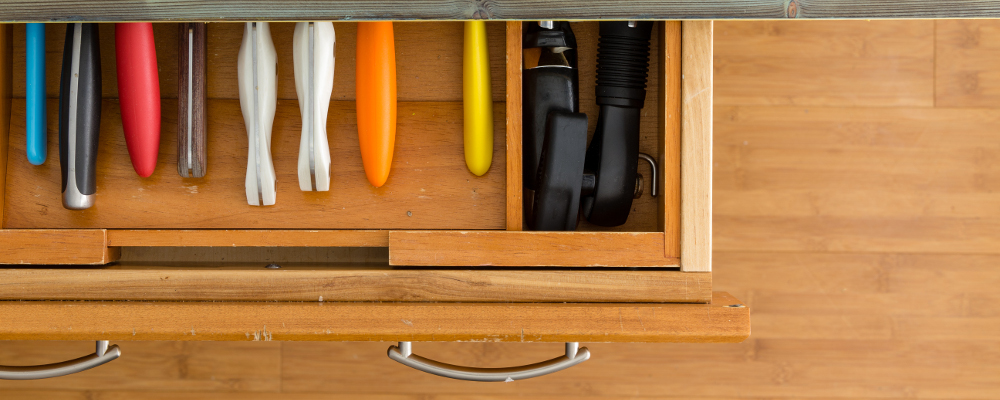 Categorisation is the key to keeping your home organised efficiently and effectively. Marie Kondo emphasises the need to store your belonging by category.
We recommend using boxes to segregate your items in your drawers.
As such, you will always be able to find your items in their right places without rummaging through unnecessary clutter in your storage. Besides, by categorising your items correctly, you will be able to identify what you have and what you don't, thus not overbuying items which you already have.
All your bills should be filed a stored and filed away, and not left sitting on the kitchen countertop, the dining table or the living room's coffee table.
Store Things Upright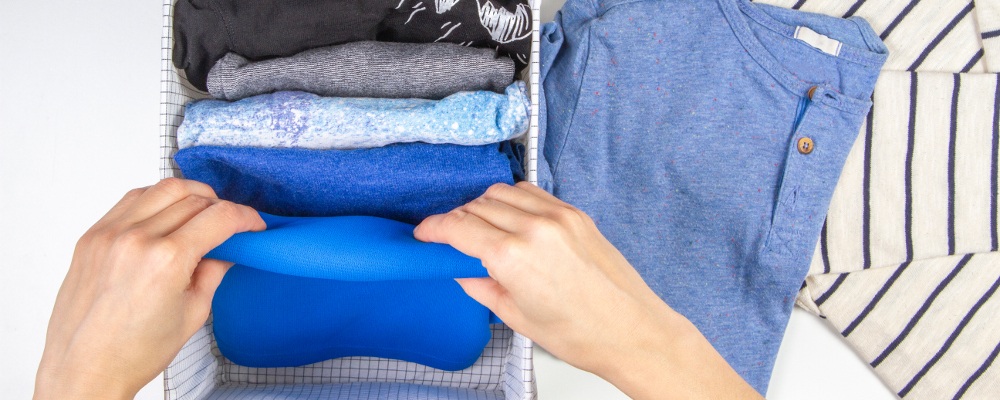 Marie Kondo has highlighted a technique that maximises storage space in your drawers is the art of folding your clothes and storing them upright. This technique isn't something revolutionary, but yet many people take it for granted.
By tweaking how your fold and store your clothes, you create a visually pleasant and neat space in your drawers where all your clothing can be seen at a glance. When you are able to see all your items in one place, you are bound to be more mindful of your belongings. This also means there will be a lower probability where a tee gets forgotten amidst the growing pile of clothes. It also means that every particle of clothing is given a fair chance of being worn and appreciated.
This method of storing things upright doesn't only apply to clothes. It is also practical for items like your make up, stationery, tools, food, etc. 
4. Declutter It Only Once
It is important that this entire organising and tidying up activity is done all in one go. Contrary to popular believe, if you practice tidying little by little, you will be tidying up your home for the rest of your life. The purpose of tidying your home once and for all will ensure that you will channel energy to other more positive activities in the future.
After all, we Singaporeans are busy people. We should channel our energy wisely to things that truly matter – family, career, travel and other pursuits.
Transform Your HDB into a Living Sanctuary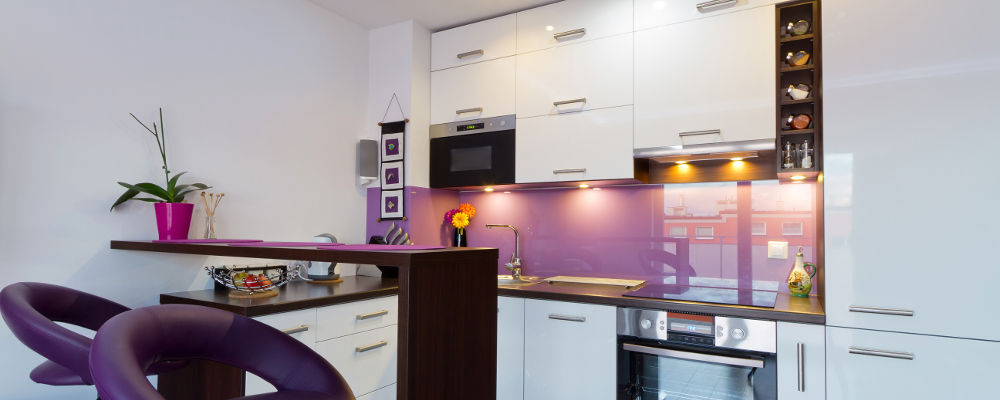 A tidy space allows the flow of positive energy into your home. When you put your mind into creating a sanctuary for your home, you will get to enjoy your living space better.
Everyone loves a tidy and organised home – A spacious living room, chic and elegant kitchen where the polished quartz countertop actually glimmers without the clutter, a clean and neat bathroom, and a restful looking bedroom.
No matter how small your HDB unit may be, a tidy home is always a joy to come home to. When your home starts to spark joy, it brings happiness and clarity into your life.
And that is the magic of tidying up.