Choosing a kitchen countertop is one of the most important decisions to make when renovating your kitchen. It's the first thing you notice when you step into your kitchen. A good countertop will elevate the style of your kitchen and provide you the perfect kitchen experience.
Let's look into the 5 things to consider when choosing your kitchen countertop.
Lifestyle
Your lifestyle is an important consideration when you design your kitchen. The kitchen countertop is going to be your worktop, and it should be tailored to your kitchen needs.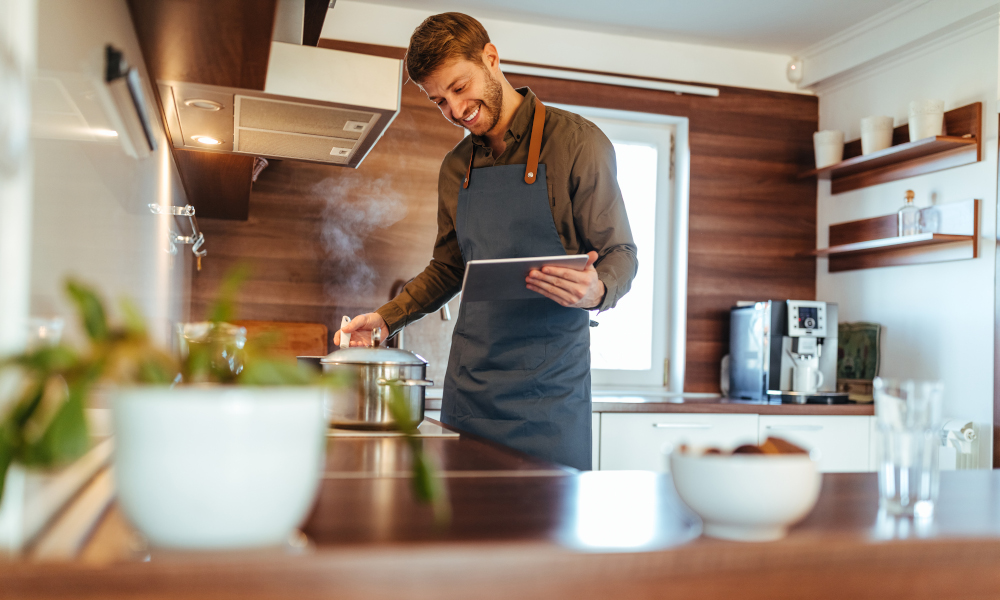 How much time would you be spending in the kitchen?
Do you have young children?
Are you a busy professional who only has time for light cooking?
Will you be guests in the kitchen?
Is your kitchen going to be the busiest hub in your home? Do you intend to have the entire family gather for meals, work, and cooking?
All these questions (not limited to the above) need to be answered before selecting the appropriate countertop material. There are pros and cons for different countertop material, and selecting one that fits your lifestyle will maximise the lifespan of your kitchen.
Durability
With all the cooking and chopping going on in the kitchen, you need to ensure your countertop can handle constant pressure and heat.
Most premium countertops are solid and strong. It will take an unnatural force to break the surface into two.
While cracks are a rare occurrence, countertops that are made of solid surface may warp when in contact with high heat leaving a permanent unsightly mark on the surface.
Maintenance
Natural stone countertops such as granite and marble require regular sealing because of their porosity. The frequency may increase if you are a heavy user. Also, you need to be super careful with your cleaning agent.
For example, an acidic detergent may etch your marble countertop. That is why the good old DIY method of using vinegar and baking soda as a cleaner may not be suitable for your marble surface.
In contrast, engineered countertops such as Silestone quartz and Dekton are easier to maintain. They only require a simple wiping with soap and water and voila!
Hygiene and Health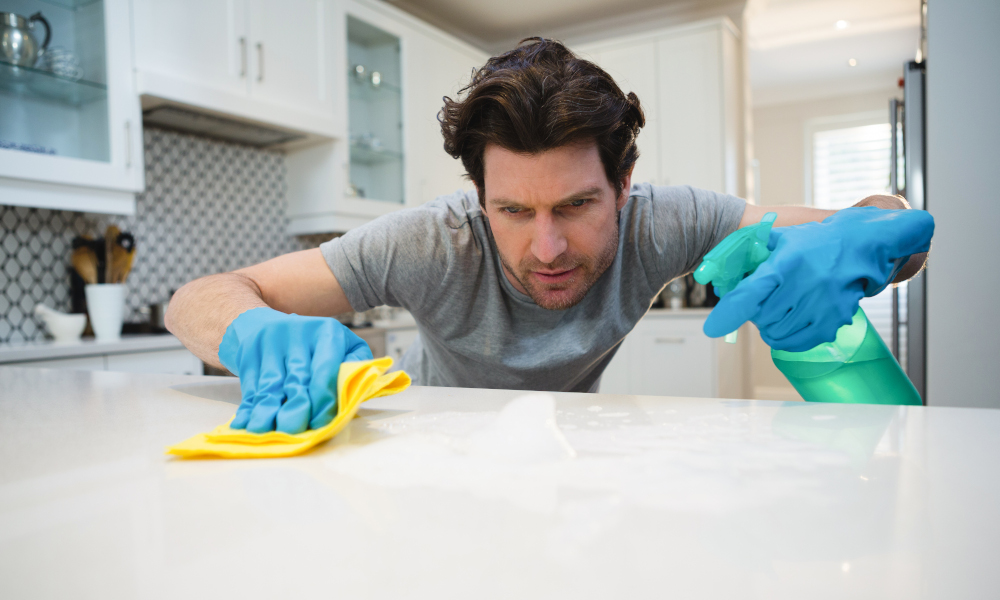 The recent Covid-19 pandemic has created more awareness of the importance of good health. After going through a challenging CB period, Singaporeans are more discerning towards personal and home hygiene.
The kitchen isn't spared. Unbeknownst to many, this place is potentially teeming with pathogens because of the moisture and raw food. When hygiene standards are not observed, it is easy to contaminate your food.
As such, quartz countertops with NFS certification are very much sought after. Countertops that are NFS certified means that they meet the food safety requirement. The non-porous quality of quartz disallows water and microscopic particles from seeping into the surface. Besides it being resistant to water and food stains, it prevents bacteria from proliferating.
Aesthetics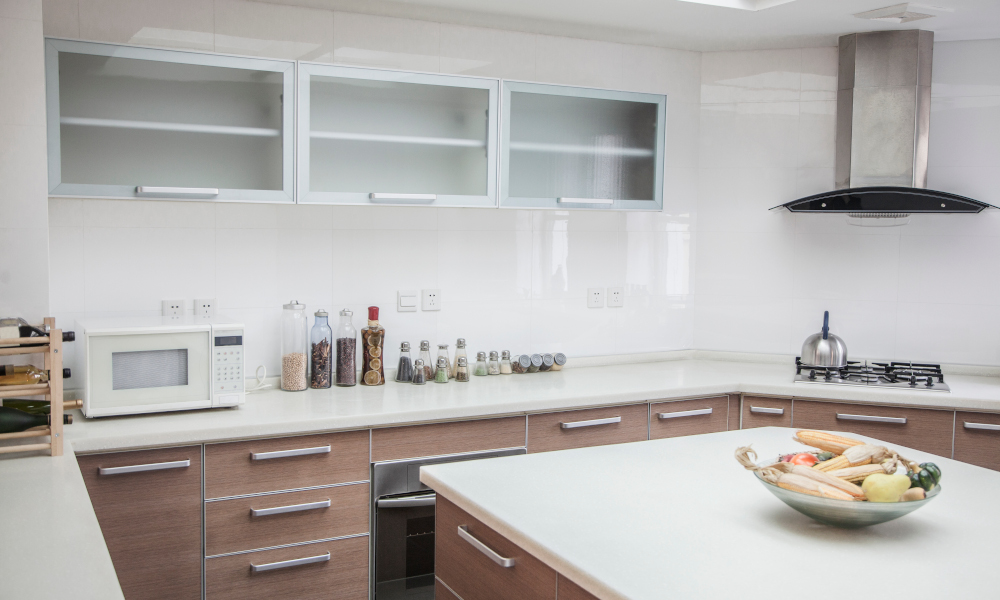 Besides functionality, your kitchen needs to look appealing too. A stylish kitchen that observes the right kitchen design basics will encourage even the most disinterested cook to whip up a meal.
Premium countertop material, such as granite, marble, quartz and solid surface, comes in a wide range of designs and colours to easily match your décor.
Engineered stone such as quartz can easily mimic the veining and specks of natural stone. What's even more amazing is that you can achieve uniformity across your home with your selected design.
Cost
Before deciding on your favourite countertop, it is best to compute your budget. There are budget to premium countertops available for every wallet size.
While working your budget, you need to be aware of hidden renovation costs, future maintenance costs and repair costs. The most expensive countertop may not always be the best choice, and neither is the cheapest.
Expensive countertops may come with regular maintenance to ensure that its beauty will remain. Cheap countertops may be kinder you're your pocket today, but may prove to be more expensive in the long run as it is prone to damage.
Considerations for Choosing a Kitchen Countertop
Ultimately, choosing a kitchen countertop is all about striking a balance between these 6 points. The best countertop you can have is one that is built to last, never runs out of style and is easy to maintain.
At the end of the day, a well-chosen countertop will increase the value of your kitchen (and thus, home).