The tap is the gateway to the liquid of life, i.e. water. From cleaning, cooking and drinking, we turn on the tap for our daily hygiene and refreshment activities. Yet, it is also one of the most overlooked and taken for granted feature of the sink. What good is a sink without a kitchen faucet and tap?
Remember the traditional taps that require some energy to turn them on and off? Well, today's modern taps have evolved to become sleeker and more user-friendly. These days, you just need to flick the lever to adjust the water flow and temperature.
If you are looking for kitchen sink faucets to enhance the aesthetics of your new kitchen sink, there are various stylish designs that cater to your kitchen needs.
Let's look at the 6 types of kitchen faucets that will look great in your new kitchen sink.
1.    Single Handle Faucet
The single handle faucet uses only one lever to adjust between warm and cool water. With one handle, you adjust the flow of water (up and down) as well as control the temperature (left and right).
Besides it's easier installation. this is also a more practical piece compared to a dual handle faucet. However, due to the strain on one handle, it tends to leak faster than the dual handle faucet.
2.    Dual Handle Faucet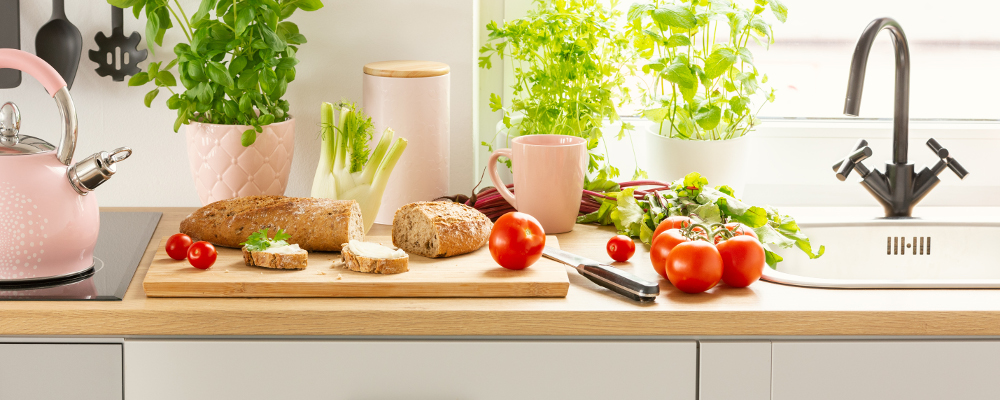 If you like aesthetic symmetry and a more classical look, you can consider installing a dual handle faucet for your kitchen.
The dual handle faucet has two separate levers on the right and left side of the main tap – one for hot water and the other for cold water. As such, it requires separate connections to both hot and cold water supply, which makes it relatively harder to install.
To obtain the temperature and flow of choice, you will have to adjust both levers. If you are into fuss-free kitchen taps, this may not be the most ideal to install in your kitchen.
3.    Pull-Down Faucet
The pull-down faucet is one of the most basic type of modern-day tap. It spots a spray hose that can be pulled down straight into the sink to clean your dishes and fresh produce.
With a taller spout and a shorter spray hose in comparison to the pull-out faucet, the pull-down faucet is best used for deep kitchen sinks.
4.    Pull-Out Faucet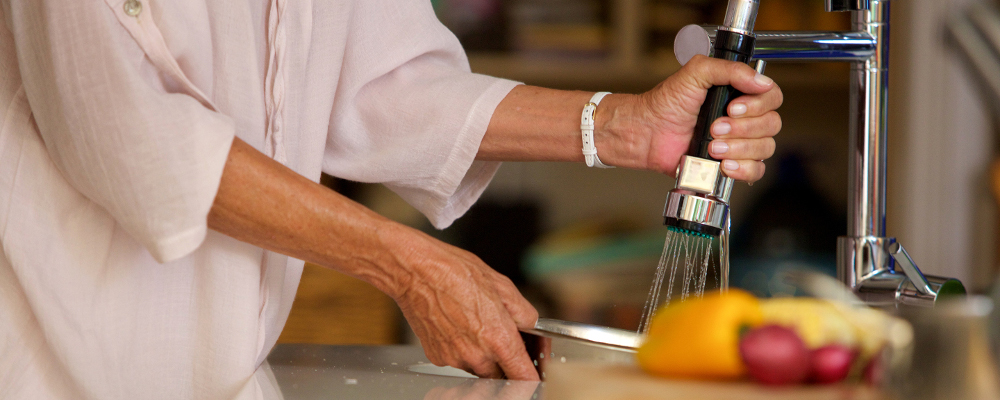 The pull-out faucet looks almost similar to the pull-down faucet. However, it comes with a shorter spout but longer spray hose.
If you have a double sink, the pull-out faucet makes an ideal type of kitchen tap because of its ability to move across difference places. The longer hose has a wider reach for better coverage around the sink providing you the washing convenience between two sinks. It makes washing larger utensils like the wok easier.
5.    Commercial Style Kitchen Faucet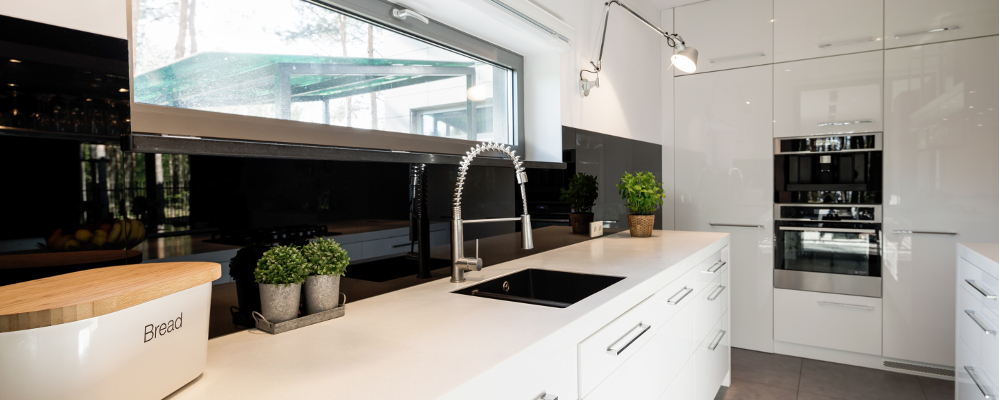 For a more contemporary appearance in your kitchen, many homeowners prefer the commercial style faucet. The commercial style faucet is design with flexibility in mind. There are many models to choose from, and some come with multiple taps to meet your kitchen needs.
6.    Motion Detector Faucet
Got your hands full and dirty? The motion detector faucet is like the answer to your prayer. Simply place your hands over the sensor, and viola, you'll get a steady flow of water like magic.
Though it works wonders, the effectiveness of this faucet relies on the sensitivity of the sensor. Should the sensor break down, the cost of repairing it will be higher than the regular manual taps.
Modern Kitchen Faucets Need Quality Kitchen Sinks
Besides these 6 types of kitchen faucets, there are many more options in the market that may tickle your fancy. However, when making a choice on the type of kitchen faucet that best suits you, do consider the following factors:
A sleek and stylish looking faucet works hand in hand with a high quality leakproof sink like Aurasink. It is pointless getting a state-of-the-art kitchen faucet only to be bogged down by plumbing problems like a kitchen sink leakage.
When you are planning to renovate your kitchen, be sure to select the best fixtures that not only exude timeless appeal, but also lasts you a long time.