It is common to postpone the idea of spring cleaning because of the tiresome process. However, getting mentally prepared might help you overcome this task done efficiently. Below are practical spring cleaning tips to usher in the Year of the Metal Ox.
Spring Cleaning Takes Planning
Give Yourself a Timeline
Spring cleaning within one day may be a huge feat, depending on the following factors:
Size of your home
Number of people in the house who can help
Family with small children who need constant care
How often do you maintain your home?
To ease the process, spread out your spring-cleaning schedule into 2-3 days, with a designated timeline for each day.
If it helps, pick an auspicious day to start cleaning your home.
Prepare Cleaning Supplies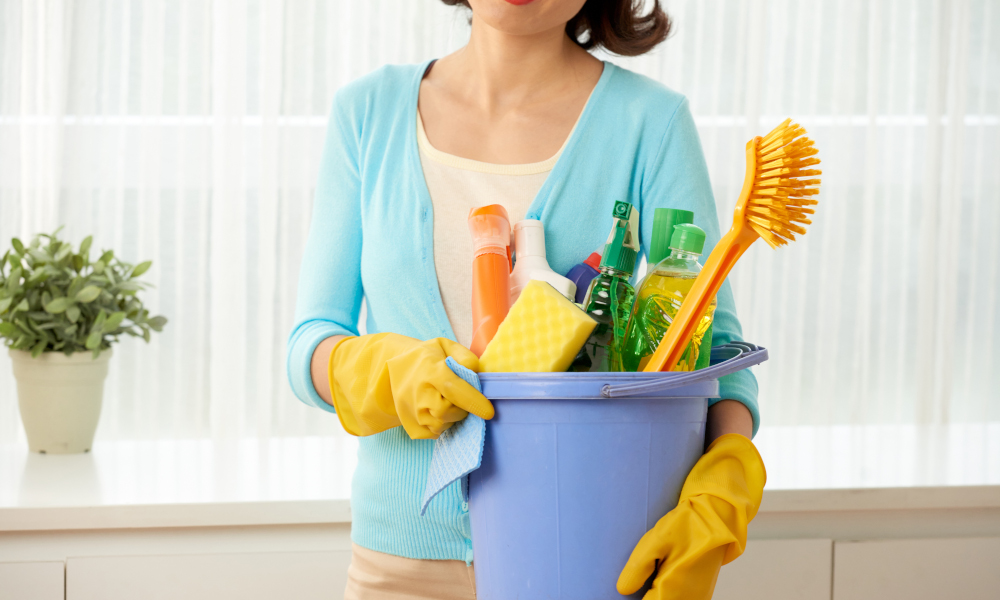 Next, gather all your cleaning supplies. The last thing you want is getting all prepared to spring-clean only to find that you have misplaced your rags, run out of detergent, or your neighbour had borrowed your ladder.
Wear the Right Attire
Prepare to get dirty during spring-cleaning time. Choose your most comfortable outfit in anticipation of all the cleaning, climbing, and sweating. You can assume this to be a full body and mind workout with a purpose.
Save Money with DIY Spring Cleaning Solutions
Did you know that you can make your cleaning solutions with common household ingredients? Among them are:
Baking Soda
Salt
Vinegar
Lemon
If you're into the zero-waste lifestyle, you can put your citrus fruit peels to good use. Learn how to make fruit peel cleaner using the simple fermentation process of fruit peels, sugar, and water.
These natural cleaning solutions are kinder to the environment because it doesn't contain harsh chemicals that are usually found in store-bought detergents. Best of all, you can compost the remnants to fertilise your herb garden.
Decluttering – Gratitude and Goodbyes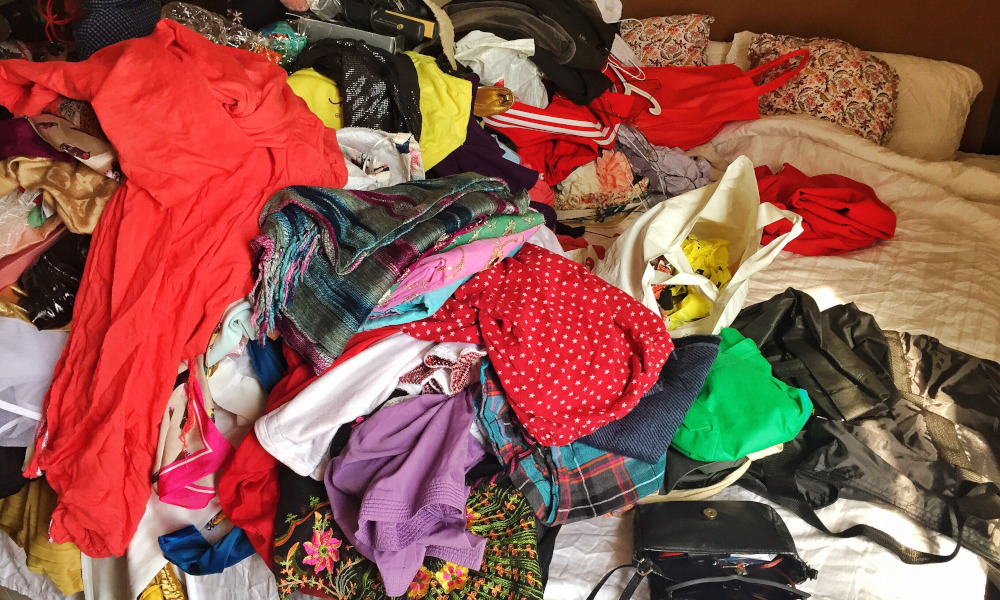 Years of accumulating stuff can take a toll on housekeeping. The more things you have, the more time you need to sort and clean them.
To help you with the decluttering process, we like to follow Marie Kondo's process of tidying up. The Konmari method helps us stay mindful of our belongings, and be grateful for all the items that have served us well.
Tidy up your home with these simple steps:
Put all your items out in the open
Sort them into categories: Clothes, books, papers, knick-knacks, sentimental items
Decide what to keep, and what to discard by asking: Does this spark joy?
Designate a home for each item
For items that no longer spark joy, it's time to let them go. You can either discard them, send them for recycling, or find them a new home where others may benefit from them.
Start from Top to Bottom
We recommend cleaning your home in this order: Top to bottom.
Start with the ceiling. This is where you get rid of all cobwebs built by your friendly, but pesky neighbourhood spiders.
Next, wipe your fan blades and clean your air-conditioner. Slowly work your way down from the windows to your shelves. When all is done, clean your floor.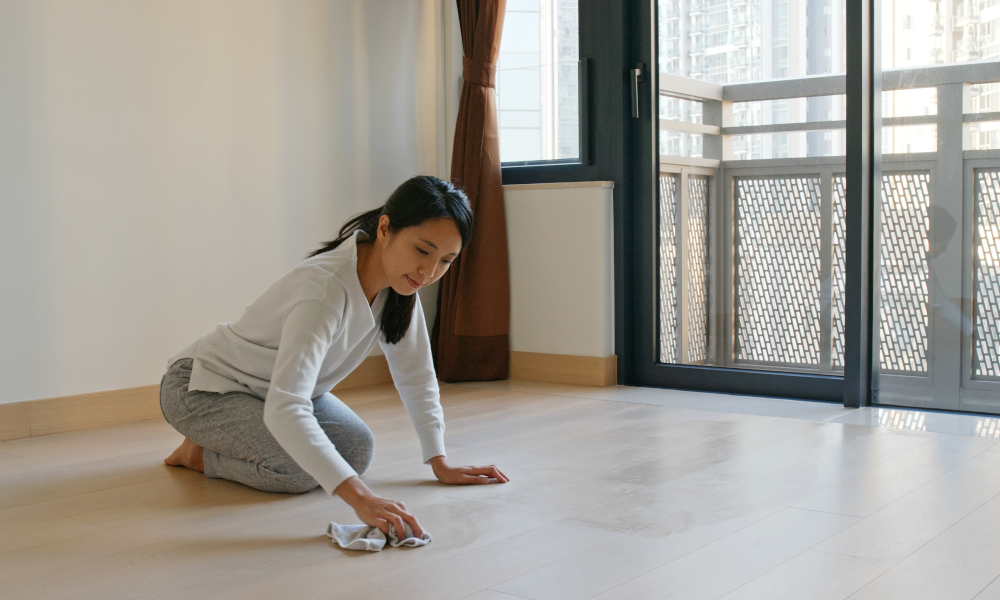 There is a reason why floors are cleaned last. With all the cleaning, dust and dirt from the top shelves, ceiling, fan, and windows may eventually land on the ground. If you start by cleaning your floors before cleaning your fan, you will end up having to mop your floor again once the dust settles. Why do double work?
How to Make Spring Cleaning a Breeze?
Embrace technology
You do not have to use brute force and hard labour for everything. Technology is created to simplify our life. If you have a vacuum cleaner, and/or rechargeable robot cleaner, use them.
These are wonderful gadgets that will make cleaning faster and more enjoyable.
Clean as you go
This is all about consistency and discipline.
Spilled a drink? Wipe it up. See clutter on the floor? Pick it up. Put things back to where they belong after every use.
When you get into a habit of cleaning and organising things as you go, there will be lesser to do when you spring clean your home.
Delegate duties to all members of the household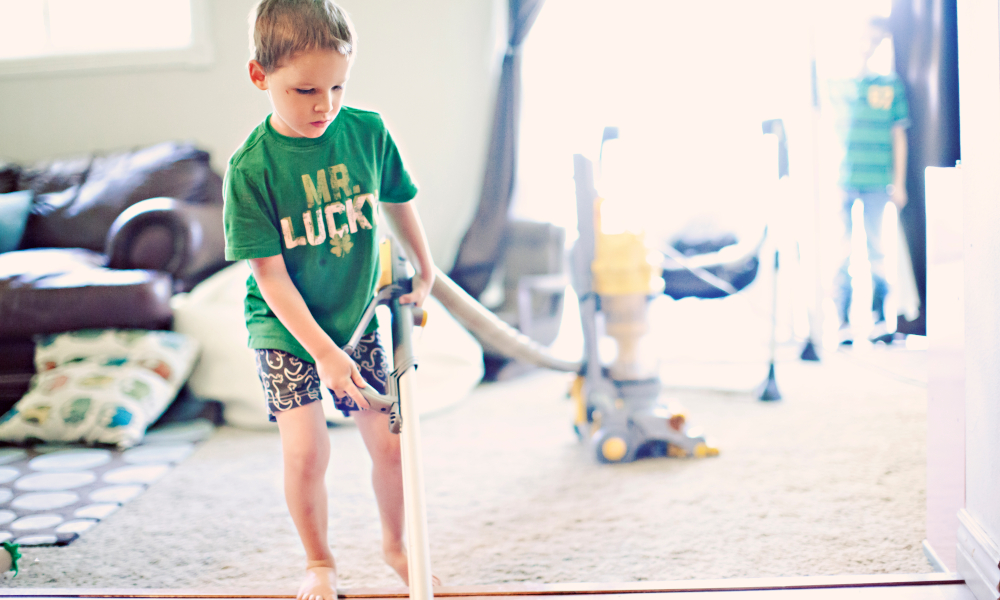 Spring cleaning activity should involve the entire family. Everyone in the household has a duty to the cleanliness of the house.
When it comes to children and even teenagers, it helps to prep them early about their tasks. Younger children can be given simple responsibilities such as tidying up their toys. Older children can help with cleaning up their rooms and doing the laundry.
Spring Cleaning Tips for a Clean Home and Clear Mind
Spring cleaning before the Lunar New Year has become more than just customary practice. In the light of the pandemic, deep cleaning your home is a necessity. It is one of the ways to safely host a party at home during the festivities.
Of course, having low-maintenance fixtures and furniture such as Aurastone's premium quartz countertop helps. Cleaning becomes a breeze when you need not worry about stubborn stains and germs harbouring on the surface.
Remind yourself this: A clean home welcomes clarity and attracts good Feng Shui. And that itself makes a great start for the Chinese New Year.
Follow these spring cleaning tips and happy spring cleaning!