When it comes to renovating your kitchen, it isn't just about getting your countertop and cabinets right. The sink is an important feature in the kitchen that is often overlooked. This is where all the cleansing action takes place. Kitchen sinks come in a variety of designs and materials, but they generally fall into either category: top mount sink or undermount sink.
If you're torn between these two sinks, fret not. We have all the right reasons why you should use an undermount sink for your new kitchen.
Benefits of Undermount Sinks
Undermount Sink is Easy to Clean
There is a reason why homeowners love undermount sinks. It is the ease of cleaning up after a food prep and cooking session.
Food crumbs on your countertop? Spilled sauces? No problem. You can just remove them quickly by sweeping them directly into your sink.
This, you can never do with a top mount sink. The top mount sink has a rim that rests on the countertop. The difference in surface height doesn't allow you to get a clean sweep without food getting lodged around the rim. That's why it is common to find gunk build-up around the rim of your top mount sink.
When you're running on a tight schedule, you would appreciate the cleaning efficiency of having an undermount sink.
Offers More Working Space for Your Kitchen Countertop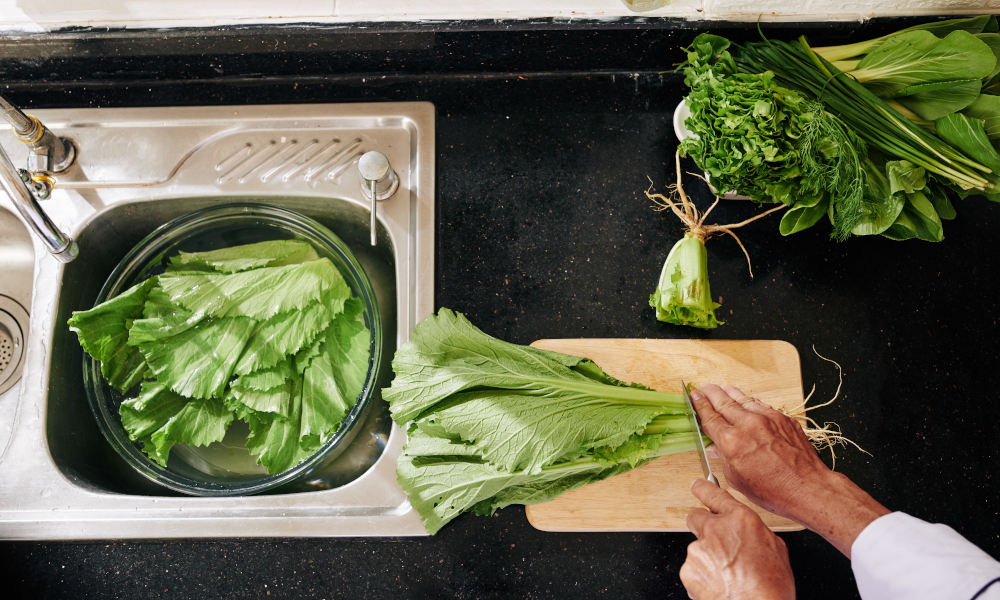 Can you imagine putting your cutting board atop an uneven surface? This is a common problem with top mount sinks because of the protruding top rim. It hampers efficiency and can be quite annoying when you are running short of space.
The undermount sink is mounted below the surface of the countertop. Thus, you get more even working space without the rim occupying the countertop surface.
When space is precious, the undermount sink helps you maximise your kitchen countertop. The extra centimeters of working space do make a difference. HDBs with smaller kitchens will benefit a lot by installing an undermount sink.
Flexibility in Faucet Placement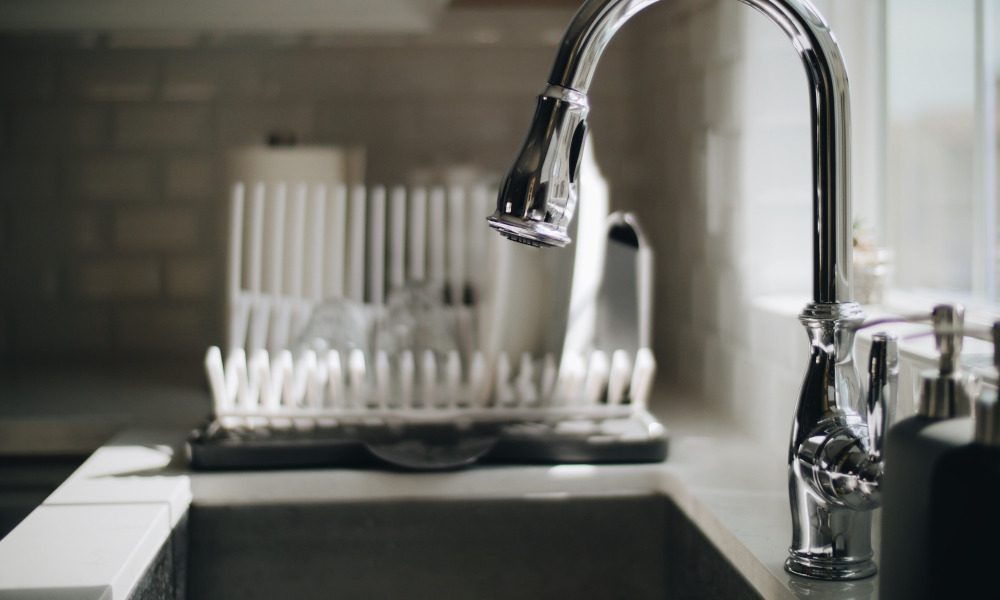 Faucets are not always affixed to the countertop. Sometimes it can also be affixed to the wall. What if you have two sinks, you may want to have your faucet placed in between both sinks for convenience.
Most top mount sinks come with pre-drilled holes for the faucet. Should you decide to place the faucet differently, other than where the pre-drilled holes are, you may be forced to abandon your plan.
Having an undermount sink gives you the freedom and flexibility to install the faucet without being restricted.
Enhances the Aesthetics of Your Kitchen
The allure of undermount sinks lies in its streamlined and minimalist design. Without the visible sink rim, your kitchen countertop looks sleeker and more elegant. This works in favour of many contemporary homes that prioritise simple clean lines.
The undermount sink simply elevates the style of your kitchen, making it appear premium and luxurious. When your kitchen is both stylish and functional, it automatically increases your home value.
Available in Many Materials and Colours
Undermount sinks are available in many materials and colours. For homeowners who favour a seamless look, you can install an undermount sink that matches your countertop material.
Go with the bold and beautiful granite sink if you love statement pieces. When paired with a rose gold faucet, it radiates a very sophisticated vibe. There are also ceramic sinks that come in matte or glossy finishes to complement your kitchen design. These types of sinks can be heavy and require a very solid countertop to hold it in place.
Regardless of the varying material selection, the stainless steel undermount sink remains the most popular kitchen sink among Singaporean homeowners.
Leakproof Stainless Steel Sink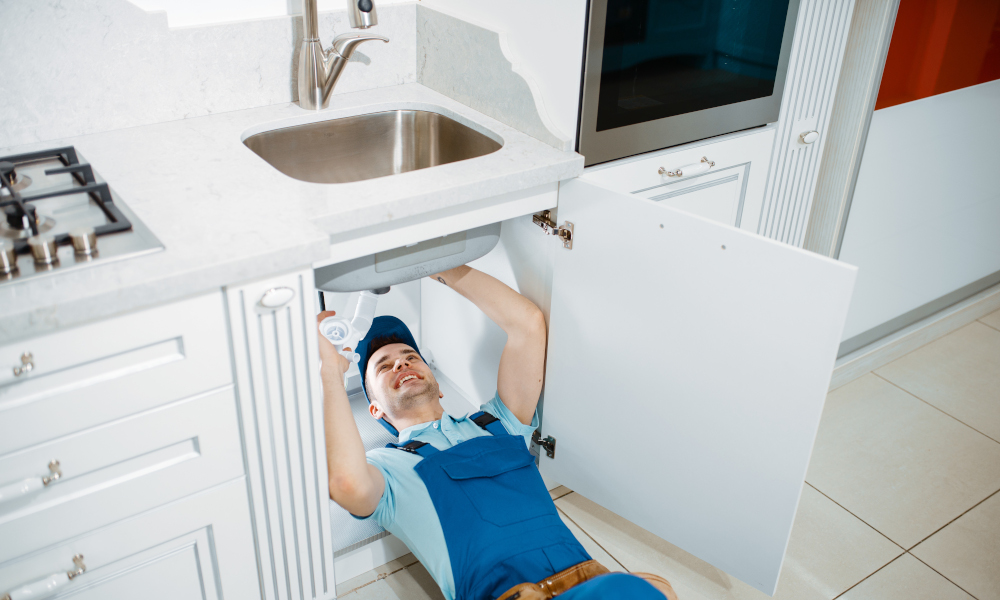 There's another reason why you should have an undermount sink in your kitchen. The only leakproof sinks in the market are stainless steel undermount sinks from Aurasink.
Aurasink has developed a revolutionary installation method that solves under-sink water leakage issues. Aurasink uses a unique clamping system to tightly secure it to the countertop. This process creates a water-tight seal that prevents silicone erosion.
More Reasons to Use an Undermount Sink for Your Kitchen
Undermount sinks were generally pricier than their top mount counterparts. However, with manufacturing and material design improvement, these sinks are becoming affordable luxuries that your home deserves.
When it comes to style, function and long-term investment, the undermount sink wins hands down.