Quartz has been a popular choice for homeowners and interior designers. Today, it's even more favoured for its environmentally friendly qualities. But do you know what makes quartz environmentally friendly?
What is Quartz?
Before we delve into the topic, let's take a look at the characteristics of this versatile material.
Quartz is considered an engineered stone. It generally comprises 90 natural quartz and 10% resins and coloured pigments. The may percentages differ among manufacturers.
The process of making high-quality quartz countertops starts from the mining of quartz mineral. During manufacturing, the mineral is first grounded. Then, resin binders and coloured pigments are added. The combination is then compacted under high heat to produce quartz slabs.
The appearance and design of the quartz slab depend on three things:
The texture of the grounded quartz (coarse vs fine)
Coloured pigments to produce an array of different hues
Finishes such as glossy (polished) or matte surface
Hence, the reason why quartz can be engineered to mimic the veinings and specks of natural stone in uniformity.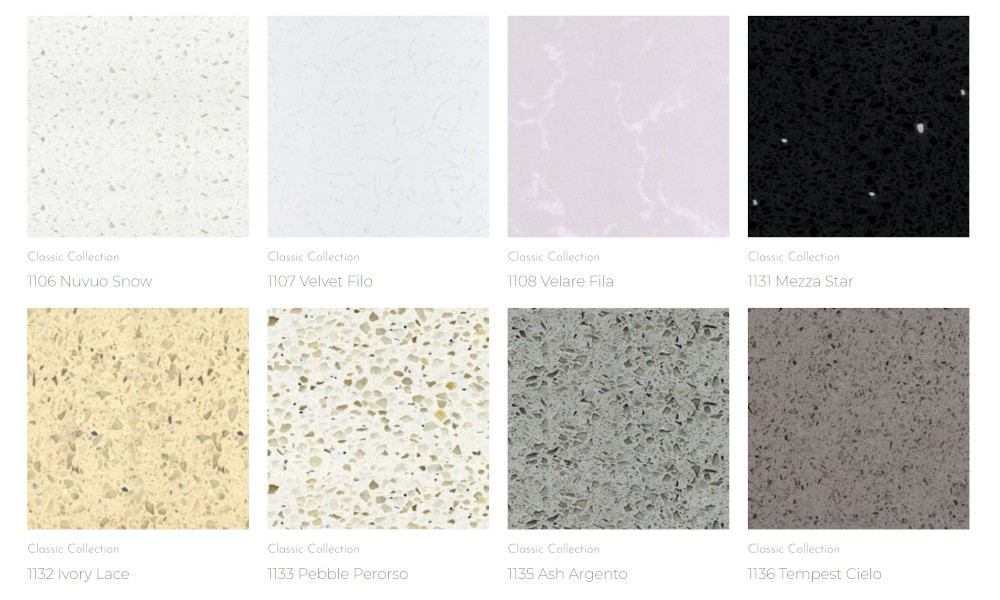 Popular quartz brands in the market are Silestone, Caesarstone and Singapore's very own Aurastone.
What Makes Quartz Environmentally Friendly?
Quartz is one of the most eco-friendly materials for environment-conscious homeowners. When it comes to evaluating quartz and its environmental impact, the process begins at the sourcing of material right up to the finished product, and subsequently, in its care and maintenance.
Below are 5 factors that make quartz countertops is an environmentally friendly option for homeowners.
Abundant Resource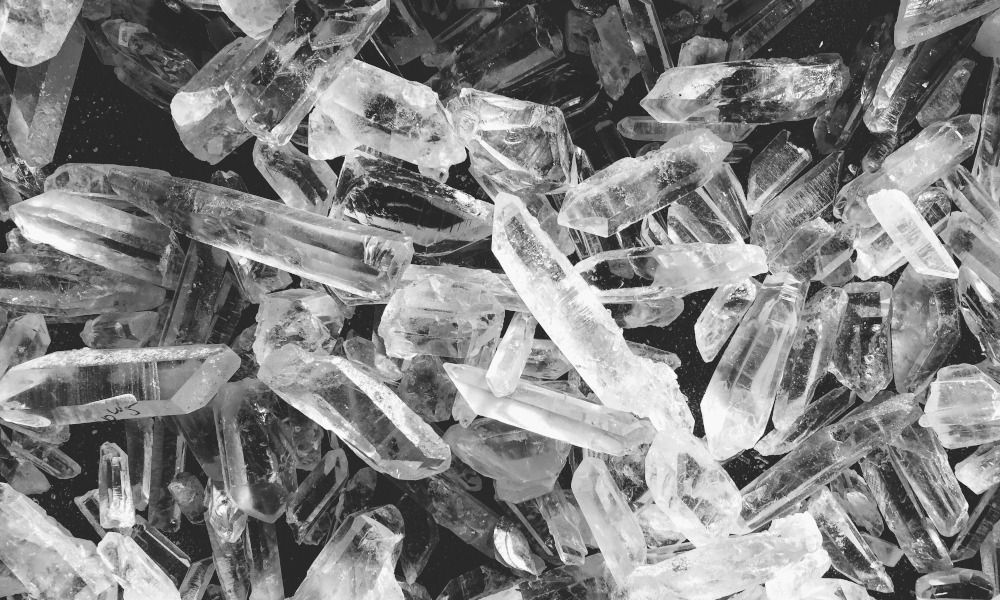 Quartz is the second most abundant mineral on earth. Hence, you can easily find and source quartz in almost any part of the world.
Natural stone, such as marble and granite, require a more complex mining and quarrying process at certain geographical locations. Contrarily, the abundance of quartz minerals translates to cheaper cost of mining and transportation. Since quartz can be sourced locally, it takes up a shorter transportation time and produces lesser carbon emission.
At Aurastone, we use recycled water during the manufacturing process. That's extra green points for the planet!
Durable and Long-Lasting
Quartz has high flexural strength and is resistant to high impact. With modern manufacturing methods, new-age quartz slabs are sleeker, thinner and stronger than before.
This makes it a very durable worktop for a place like the kitchen where a lot of action takes place. In fact, quartz is often comparable to granite in terms of strength and solidness.
In terms of scratch resistance, quartz ranks 7 in the Mohs Scratch Hardness Test (1 being the softest and 10 being the hardest). You need not worry about unsightly scratch marks on display if you accidentally grazed it while cutting and slicing your ingredients.
In the long run, this premium countertop material is built to last and reduces the likelihood of it being discarded due to usage damage.
Recyclable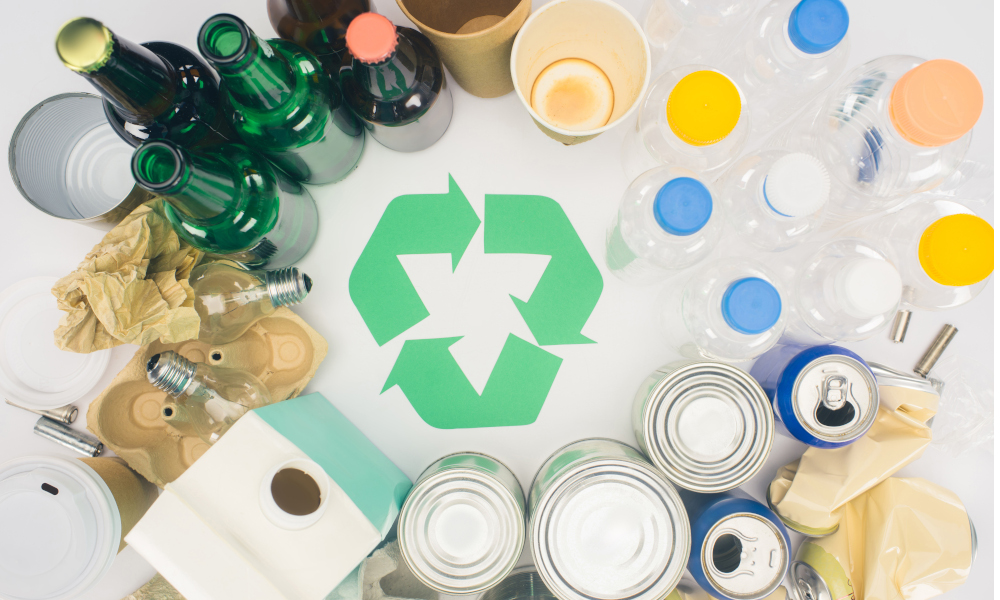 Although quartz is generally indestructible, there may come a time when you want to upgrade your home with a newer and larger countertop. The old quartz slabs do not need to end up as trash because it is recyclable.
Disposing renovation debris costs money, more so when the items are heavy. However, because of its recyclable value, your contractor or installer may help you remove your old quartz countertop slab for free when you replace it with a new one.
Recycled quartz countertops are almost waste-free, a value that bodes well with proponents of the zero-waste lifestyle.
Hygienic and Germ-Resistant
Health and hygiene are very important when it comes to food preparation. Modern quartz surfaces are well known for being hygienic and germ-resistant. This makes quartz a very clean worktop for everyday use.
The key characteristic of quartz that makes it hygienic is its non-porosity. For this reason, the quartz countertop doesn't require sealing, unlike its natural stone counterparts.
Trapped moisture is one of the leading conditions for bacteria to breed. This does not happen to quartz worktops. With no room for moisture, oil and dirt to seep into the surface, it hampers the growth of harmful germs and virus.
Cleaning is Easy – No Toxic Cleaning Agents Required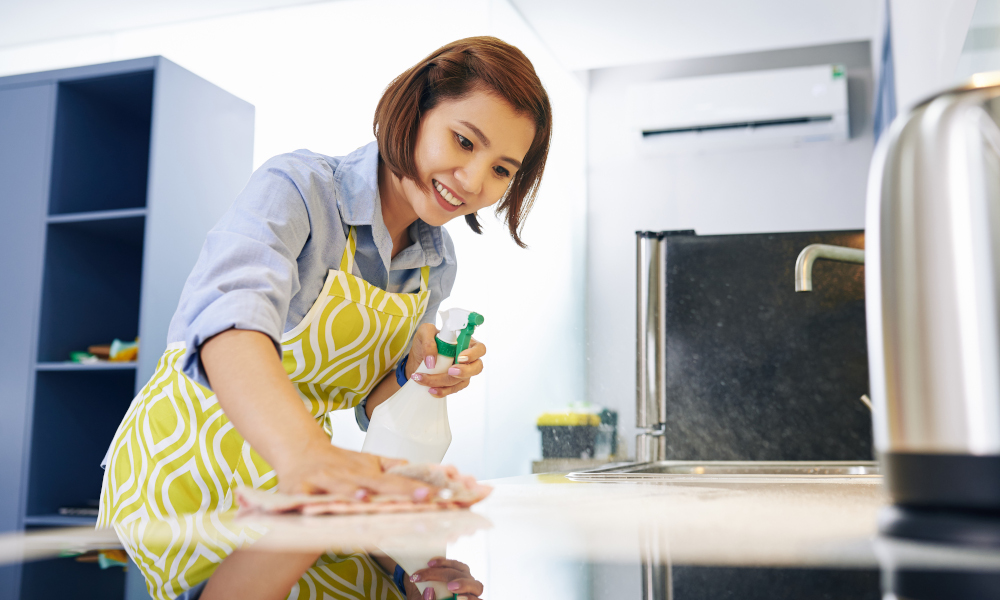 Homeowners love quartz because of how easy it is to clean. Fret no more over sticky palm prints, spills and splatters, and stains. A simple wipe clean with mild soap is sufficient to keep your quartz sparkling clean.
Now, you can store away those harsh and toxic cleaning chemicals, because stubborn stains are no longer an issue with your quartz countertop.
As such, quartz surfaces require minimal maintenance, a plus point for busy professionals and parents of young children.
Importance of NSF-Certified Quartz Countertops
Quartz countertops come in many grades. It is important to check with your supplier if your quartz countertop has NSF certification. An NSF-certified countertop is a mark of distinction when it comes to food safety because it has been tested by one of today's most respected independent product testing organizations.
We take pride that Aurastone quartz countertops are NSF-certified. This assures you that your countertop is safe for food preparation. What is safe for food is safe for other work activities.
Quartz: Beyond the Kitchen and Bathroom
The popularity of quartz countertops is soaring. Besides being a favourite in the kitchen and bathroom, the quartz countertop has extended its relevance in the office space.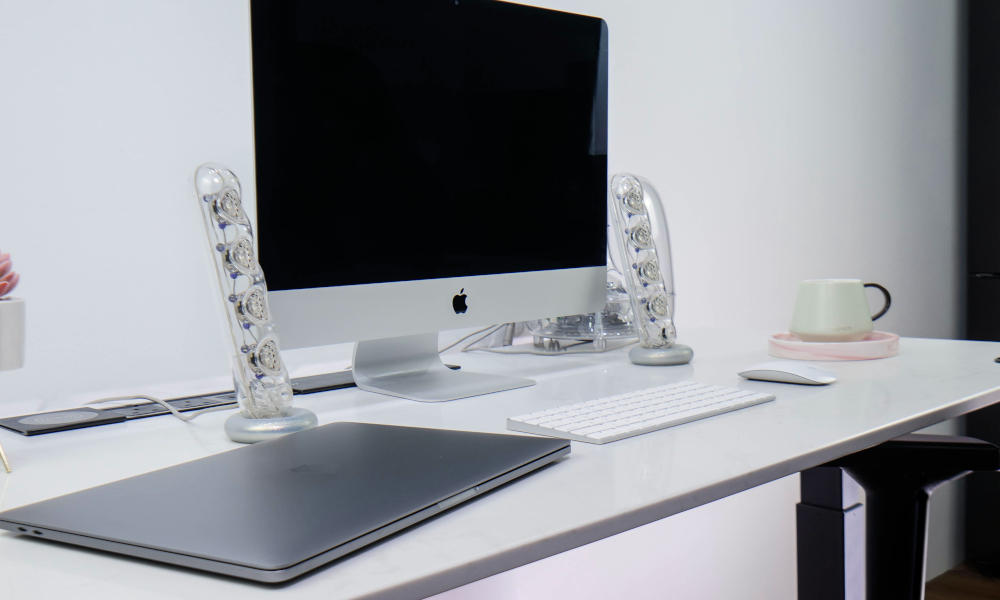 Unix Singapore has innovated the first quartz standing desk – a unique addition to the office. Aptly named Uniq, the standing desk is beautifully handcrafted from premium quartz, comes in multiple colours and designs, and boasts integrated power solutions and a touch-sensitive control panel. It comes with duo-heavy duty motors that can lift up to 140kg – perfect for heavy computers, gadgets, and electronic equipment required for work.
Best of all, Uniq is an NSF-certified worktop with eco-friendly qualities.
If you are looking for a sustainable and environmentally friendly product for your home and office, quartz offers stunning designs, high functionality, and durability. Investing in a greener product is one step towards building a better environment for the future.