Natural stone sinks offer homeowners an alternative to the typical bathroom and kitchen décor options. There are many types of natural stone materials that make beautiful sinks, from the common stone sinks like granite, marble, soapstone, to the rarer ones like travertine, onyx and even petrified wood.
Before you get blown away by the beauty of these classic stone sinks, you need to know if they are suitable for you and your home.
Below are the pros and cons of natural stone sinks.
Pros & Cons of Natural Stone Sinks
+ Classic and Unique Design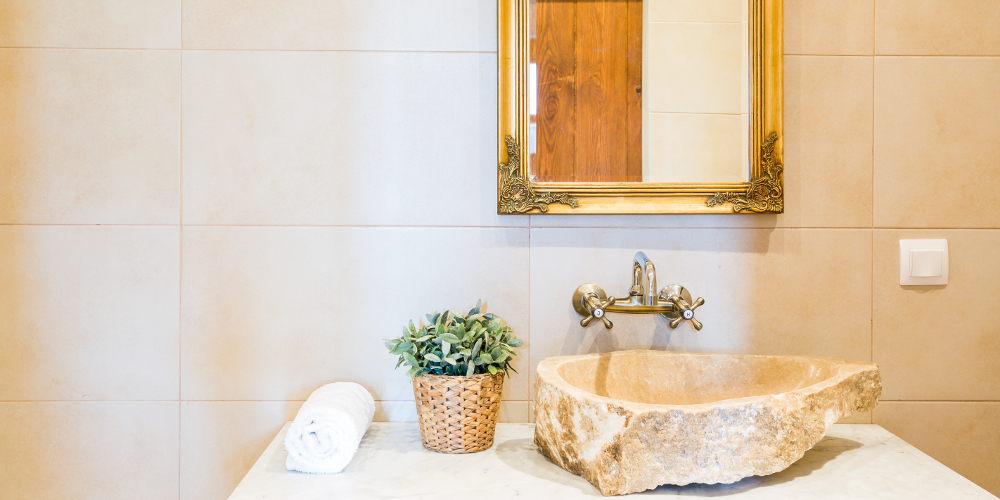 Stone sinks are admired for their beautiful specks, swirls and veining. You will never find two identical stone sinks. Hence, homeowners who love exclusivity and classic styles will be very much attracted to natural stone sinks for their uniqueness and elegance.
+ Natural Stone Sinks are Versatile
A stone sink in its natural form is both ornamental and functional. It can easily match your home décor with its versatile design.
You can create an aesthetically stylish contrast in material between the countertop and sink. The raw beauty of the natural stone makes a perfect conversation starter.
If you are an ardent fan of natural stone countertops, you can create a visually seamless appearance for your countertop and sink using the same material. Imagine a bold black granite countertop paired with a granite sink of the same colour. Such elegance!
+ Solid and Durable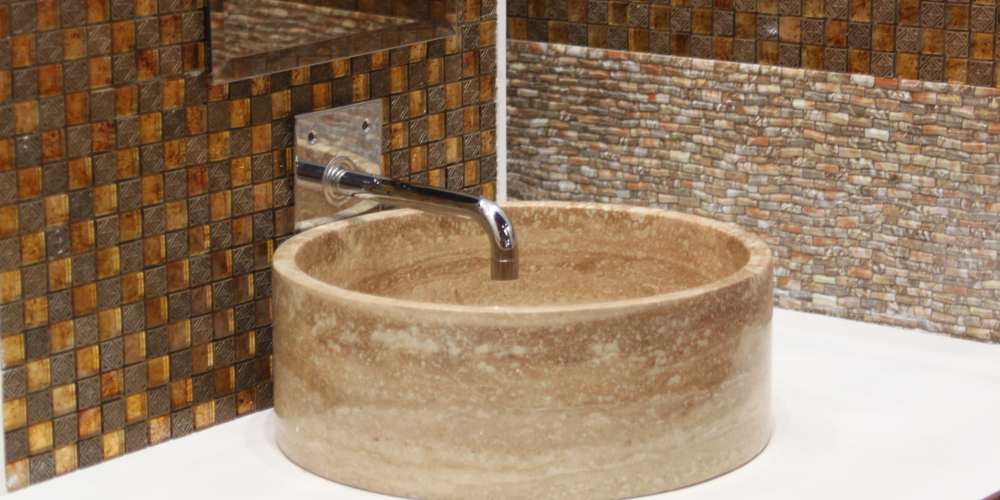 Natural stone sinks are strong and durable. They are not susceptible to dent or rust.
Unless you use excessive force, granite and marble sinks are almost indestructible. With proper maintenance, you, your stone sink can last you a lifetime!
+ Resistance to Heat
Generally, stone sinks have a relatively high resistance to heat. Granite stone is naturally cool to the touch. Natural stones have encountered harsher temperature elements. A little warm water will not damage your sink.
– Not Suitable for Heavy Usage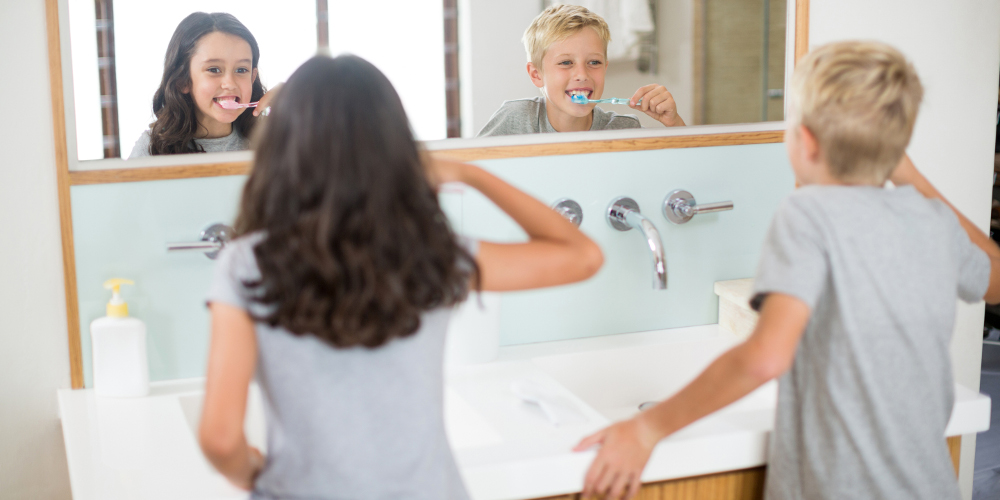 While it is versatile in terms of design, stone sinks are more suitable for light usage. If you have a busy family home, frequent usage and cleaning of the sink may wear off the protection layer.
The beautiful sink that you envisioned may not be the best piece of fitting in a practical environment.
– Requires Regular Maintenance
Most natural stone sinks are porous in nature. Sinks that are made of marble and granite need to be sealed to prevent staining and harbouring bacteria. Soapstone sinks need to be oiled to preserve its colour. The moment you opt for a stone sink, you have signed yourself up for lifelong maintenance.
– Heavy
Natural stone sinks are heavier than the usual man-made sinks. Some block stone sinks require the strength of four men to install them. That's a hefty piece of fitting for a kitchen and bathroom.
Hence, before deciding on a stone sink, you need to consider the size and material of your countertop. Can your countertop handle the weight of the stone sink? Also, you may need extra reinforcement to support the weight of both your countertop and sink.
If you have a small bathroom or kitchen, this heavyweight beauty may not always be suitable for your home.
– Difficult to Clean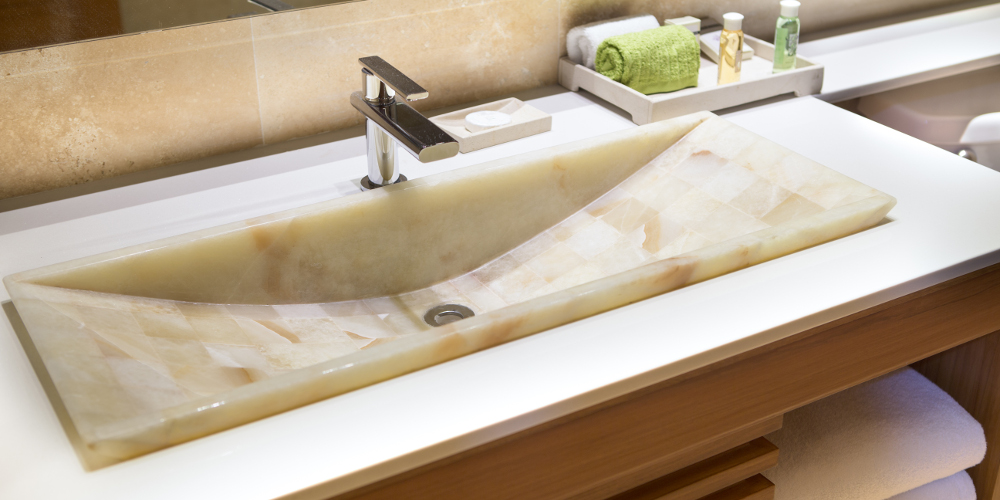 Marble sinks, though absolutely stunning, are prone to etching if an acidic cleaning agent is used. Be careful when you are cleaning your sink with vinegar and baking soda. This wonderful hack, while it may work on granite, may not be the all-in-one solution when it comes to your marble sink.
Also, if you do engage a house cleaner for your home, you'll need to educate them on how to clean your stone sink. A hardworking cleaner may accidentally damage and scratch your stone surface by scrubbing vigorously with abrasive cleaning agents.
Another cause for concern is staining from hard water. The water source from your tap usually contains traced of minerals like iron and calcium. When the mineral deposit oxidises, the stain becomes obvious, more so when your sink is light-coloured. The stains can still be removed, but you will require specialised care from professionals to treat your stone sink.
Natural Stone Sinks – Are They for You?
The fascination with natural stone sinks is justified because of how timeless and elegant they look. However, you will need to weigh in the pros and cons and factor in your lifestyle needs before deciding to deck your home with this unique feature.
If you are looking for long term practical solution for your kitchen needs, there is always Aurasink, a revolutionary leakproof stainless steel sink by Aurastone. The way Aurasink is installed solves the common plumbing issue of under-sink leakages once and for all.
Regardless of what you choose, be sure to choose a reliable leakproof sink which can save you money in the long run with minimal maintenance.