Once you have decided on the basic kitchen layout, it's time to inject some personality into your cooking space. Did you know you can breathe life into your kitchen with these cool yet practical kitchen design ideas?
Colour Play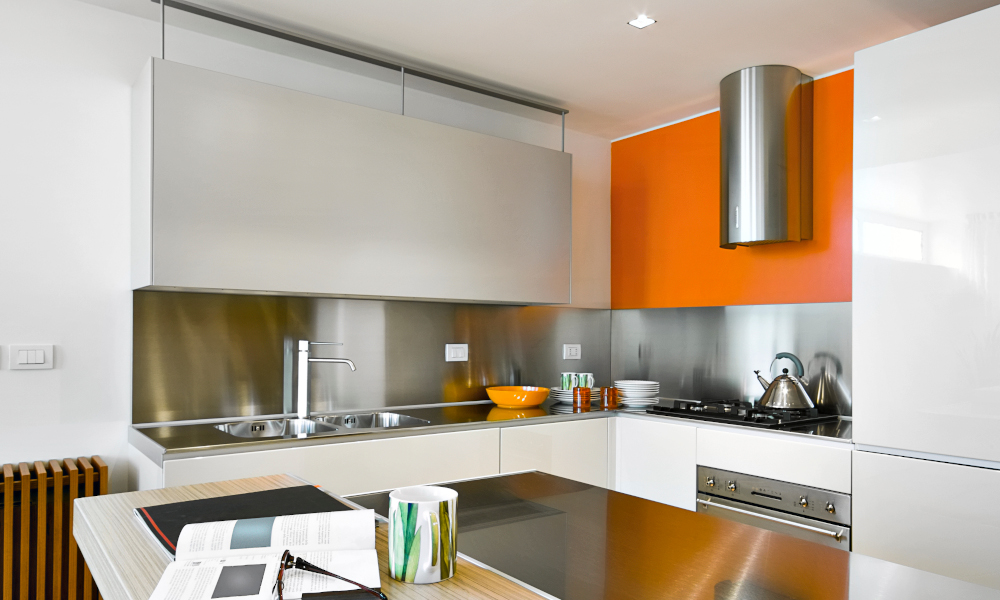 While neutral colours are safer bets, don't be afraid to experiment with other colours. For starters, select a feature wall to add some personality to your kitchen.
Or, if you'd like to abide by a colour theme, you can select your décor in various shades of the same colour for a uniform look.
However, sometimes you may choose to keep your wall neutral for resale purposes. Nonetheless, that doesn't mean you can't add a pop of colour into your kitchen. Try using colourful kitchen appliances and utensils to add interest against the neutral backdrop.
A Feature Backsplash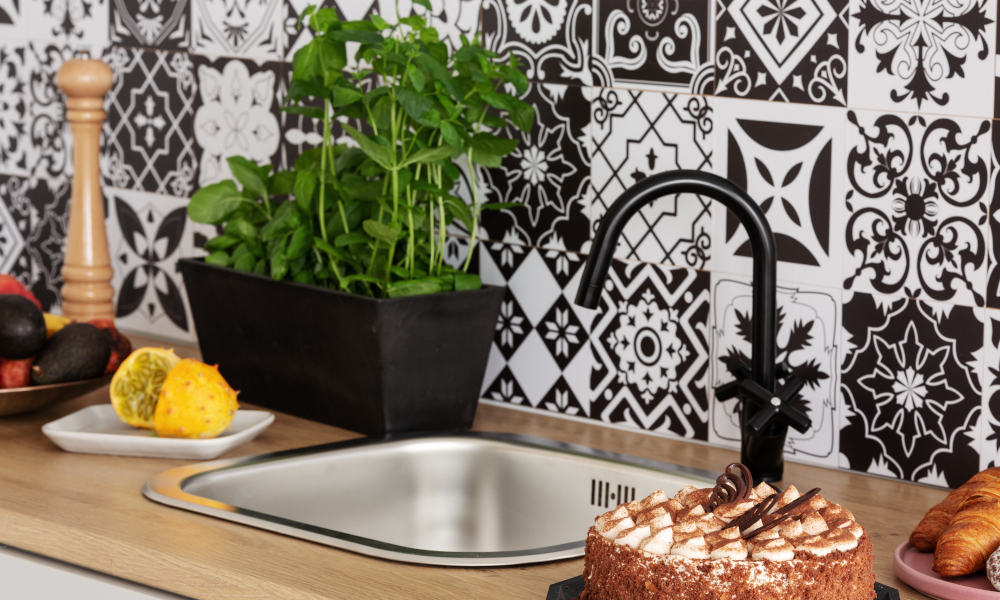 No space for a full-length feature wall? No problem. You can create an alternative feature wall with your backsplash.
There is a wide selection of colours and shapes that you can use to liven up your backsplash. Refresh the mosaic look with more contemporary colours and shapes, such as a gradient colour scheme using hexagonal tiles. Or, you can also incorporate a dose of retro chic with patterned tiles into your modern kitchen.
However, if tiles aren't your cup of tea, you can opt for a minimalist marble-like quartz backsplash. When paired with a matching quartz countertop, the quartz backsplash looks like an extension of the countertop, creating an almost seamless design.
Kitchen Island Dream
If you love cooking, having a kitchen island is a dream come true. Besides providing additional working space, the island can transform a basic kitchen into a trendy space for family bonding.
Whether your kitchen is small or large, there are ways to work an island into the kitchen without overcrowding the space. There are many popular kitchen island ideas that work well in Singaporean homes.
But for most HDB dwellers, we recommend a multipurpose kitchen island as a stylish and functional addition to your kitchen. Ditch the traditional dining table, and dine at your kitchen island. Convert it into a bar counter for a more sophisticated appeal.
Gold Accented Fittings
Gold still holds its place as a symbol of luxury and opulence. It used to be a tricky colour to work with, but not anymore.
Before you balk at the thought, we are not talking about the tacky images of gold-covered furniture and fittings ala Midas touch. Modern designs have a clever way to incorporate gold without overwhelming viewers.
For a more contemporary vibe, you may try including rose gold elements for your faucet, island channel and sleek cabinet handles.
Remember, less is more, when it comes to gold.
Illuminated Glass Kitchen Cabinets
If you're a collector of fine crystalware and china, it would be a waste to keep them hidden. Showcase them with pride in sleek glass kitchen cabinets. Amp up the glam meter with the warm glow of concealed LED lighting.
The showcase cabinet works like a gallery, but within your kitchen.
With this glamorous design, you can enjoy hosting guests in style.
Premium Stone Countertops
A countertop that is set in stone exudes sophistication. Premium countertops such as granite, marble, quartz and solid surface are tough, durable and elegant. Budget countertops such as laminates are not built to last and hence may show signs of abuse after heavy usage.
With premium stone countertops, you can be sure the designs remain timeless, and not just a fad. Premium stone countertops can be either natural or engineered. The stark difference between these two is the maintenance and care.
If you prefer a long-lasting countertop with effortless maintenance, quartz reigns as a favourite. Not only does it look like natural stone, but its non-porosity also makes it a very hygienic option for food preparation.
Concealed Storage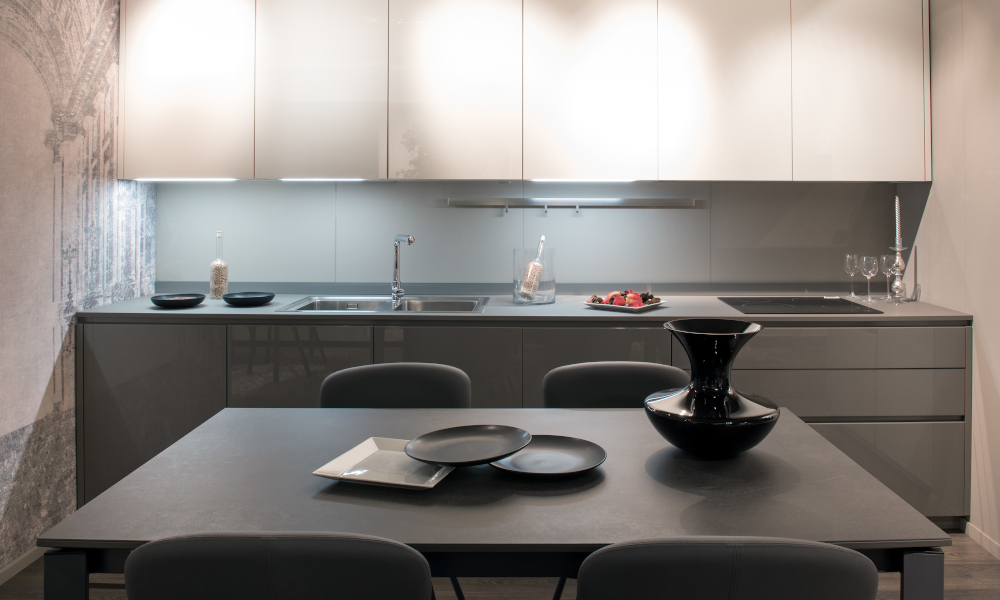 Open shelving while convenient is an invitation for dust collection. Hence, having concealed storage is a much practical design for the kitchen.
Modern designs for concealed storage include handleless kitchen cabinet doors and drawers, creating clean minimalist lines. Keeping your kitchenware out of sight does make your kitchen look neater and more organised.
Stylish Kitchen Design Ideas with Added Personality
Practical kitchen design does not always need to be boring. These kitchen design ideas retain your home value and function while allowing you the freedom to personalise your space. Whether it is a complete makeover or a budget-friendly refresh job, you should always strive to create a space you can truly call your own.