Here at Aurastone, we believe that the kitchen is the heartbeat of your home. It is important that your kitchen is aesthetically pleasing, functional and practical. While your most important design decisions here would be your kitchen countertop and cabinets, deciding on your kitchen backsplash comes a close second. Here are some of the most important considerations when choosing the perfect kitchen backsplash for your home.
Why Use a Kitchen Backsplash?
The kitchen backsplash is a panel that is installed behind your cooking and washing areas. Backsplashes typically cover the entire area behind your countertop and fill in the space between your countertops and kitchen cabinets.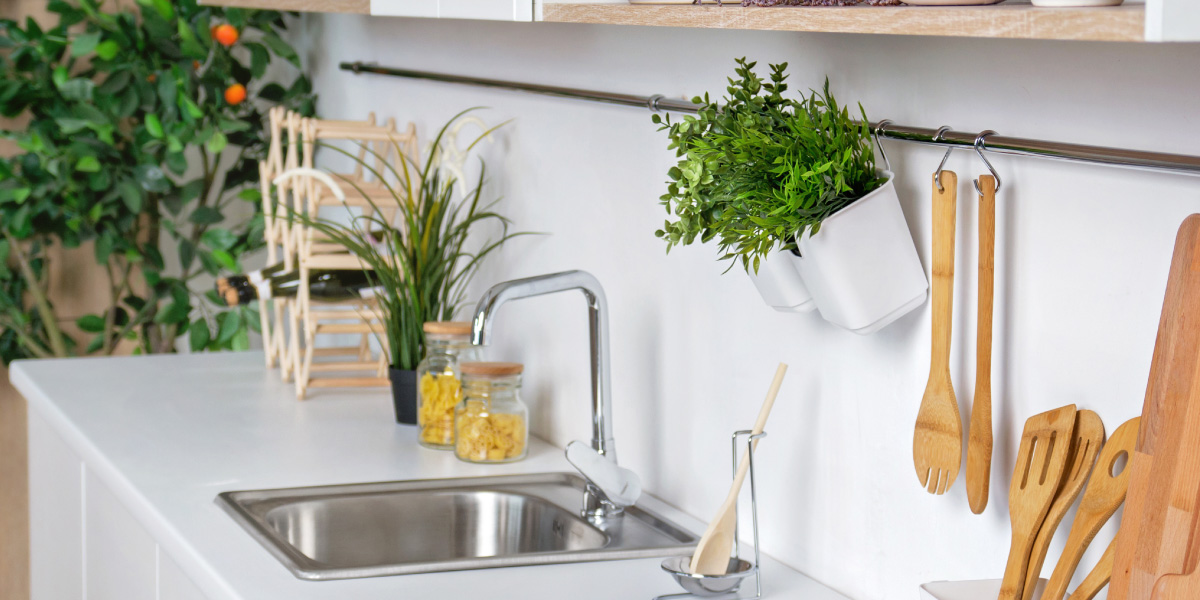 A kitchen backsplash serves both aesthetic and practical purposes. The area behind your cooking area will usually be subjected to a lot of heat, grease and oil and leaving it exposed will cause a lot of damage over time. It might not help even if you regularly clean your walls.
The backsplash thus protects your walls from being destroyed. It also adds an interesting design element to any kitchen.
Considerations When Choosing a Backsplash
Define Your Budget
The first step in any home improvement project is to define your budget. Do you want to keep your expenditure under a strict amount or are you the type who would pay what you need to pay to get what you want?
Defining your budget early helps to save you time by narrowing your choices. You don't want to get your hopes up on a beautiful marble slab backsplash only to discover that it's magnitudes above what you're willing to pay.
More elaborate designs will, of course, be more expensive than your basic white tiles. If you have your heart set on a specific colour or style, you can try to find those made from cheaper materials.
Kitchen Countertop or Backsplash First?
A question we often get is, "Do you choose your kitchen cabinets or kitchen backsplash first?" We typically suggest that you first choose your countertops and cabinets, then find a backsplash to complement your design choices.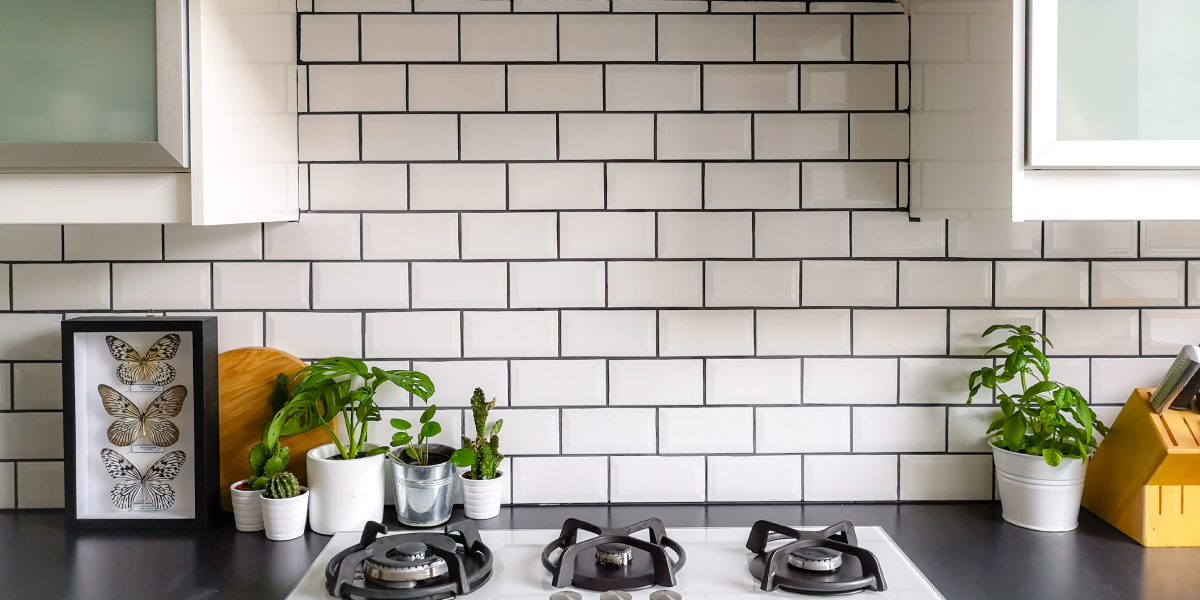 This will help save you time. In most cases, your countertop supplier will be the one providing the material for your backsplash (assuming that you're looking to maintain a similar design). It takes a bit more effort to find the perfect countertops and cabinets for your kitchen than it will be for your backsplash.
Furthermore, it is possible to change your backsplash whenever you feel like refreshing your kitchen. However, your kitchen countertops and cabinets should last forever.
Decide on Your Materials
Different material choices will bring different pros and cons to your kitchen backsplash.
A popular material for kitchen backsplashes is quartz. Quartz is a manmade material, so it is made to be non-porous. This means that no grease or oil will seep into the tiny pores that porous materials have.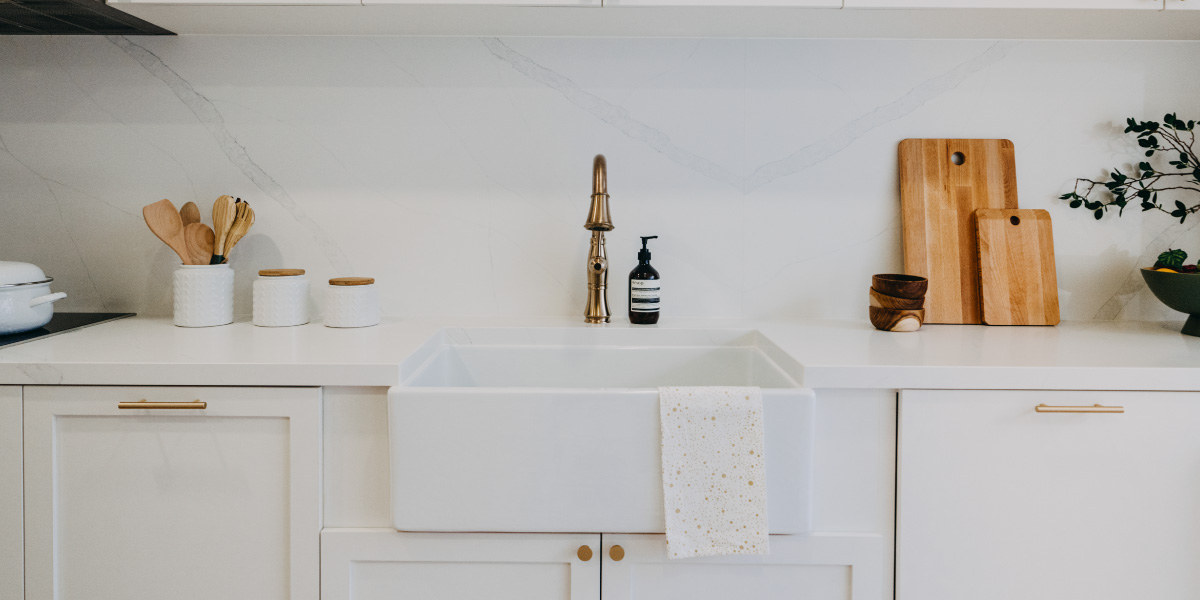 It is also easy to clean. You do not need any special cleaners and can usually do a good job using only warm water and soup.
Another reason why we like quartz for kitchen backsplashes is that it comes in large panels. This means that there won't be as many visible seams. Since it is a manmade material, you also have a larger range of colours and designs to choose from.
Ultimately, your choice of kitchen backsplash material will depend on how you want to use your space.
If you are not planning to cook a lot, or if you are religious about cleaning your backsplash after every use, then you can be a bit more daring with your material choices. You can look at natural stone such as marble (more porous), using a white grout or even using wallpaper.
Conversely, if you cook a lot of greasy foods or just do not want to waste your time cleaning so often, then a more robust (but equally beautiful) design choice might be quartz.
Choose Your Kitchen Backsplash
As you should know if you've been following us for a while, we're a huge fan of quartz. We do think that quartz makes for the perfect material for your kitchen backsplash and it's something you might want to consider.