As HDB houses in Singapore have shrunk in size compared to the last 20 to 30 years, new homeowners are facing a dilemma when it comes to small home storage. The idea of going minimalist by reducing clutter is one way to go. But what if minimalism isn't really your cup of tea? Then, where do you put away your precious cargo in your small HDB home?
As such, storage for small homes are getting more creative these days utilising every possible inch of the space at home.
Below are 8 nifty home storage ideas for your HDB unit.
1. Sleeping on a Treasure Trove
Under the bed storage is increasingly popular in small homes.
By utilising the gap between the mattress and the floor, you can purchase bedframes with drawers and extra storage for your bedsheets, duvet and pillow cases.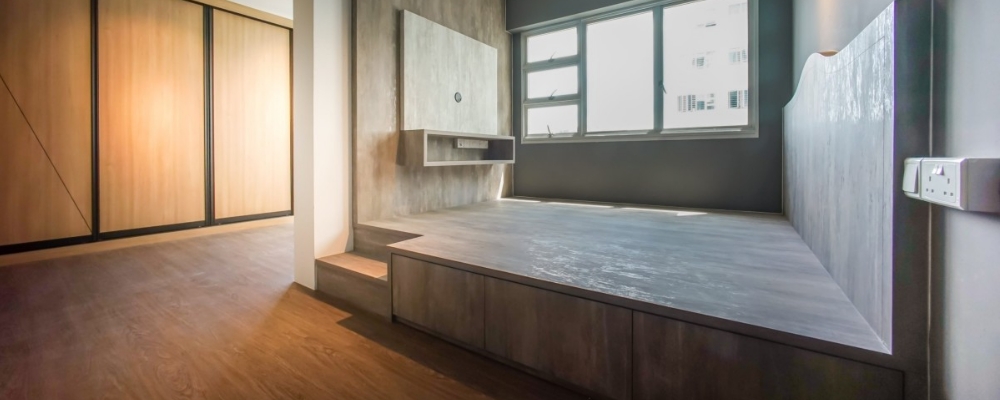 And if you are feeling more creative, you can engage a professional to design and build an elevated platform for your bedroom. You can then customise drawers and perhaps, a hidden door for more storage on the sleeping platform to maximise your storage capacity.
For those who detest clearing out dust bunnies from under your bed, you will definitely love this storage idea. Never again would you need to vacuum the gap under your bed – because there is none!
2. What's Behind Those Walls?
Hidden storage behind walls provides a discreet storage place for large items like your vacuum cleaner, broom and mops. You can also house your collection of books, DVDs and items that are not often used behind your wall storage.
This is perfect for people who do not like to display their belongings out for all to see, and makes the house look clutter-free and tidy.
3. Decorative Open Shelving
Turn your shelves into an organised display with open shelving. If done right, your open shelves offer both function and a visual treat to the home.
You can coordinate your display by theme, colour, and even size. If you love books, organising them in neat rows would project a very library-like ambience. Open shelves can also be used to showcase your collection of decorative souvenirs from your travels.
4. Kitchen Sink Cabinets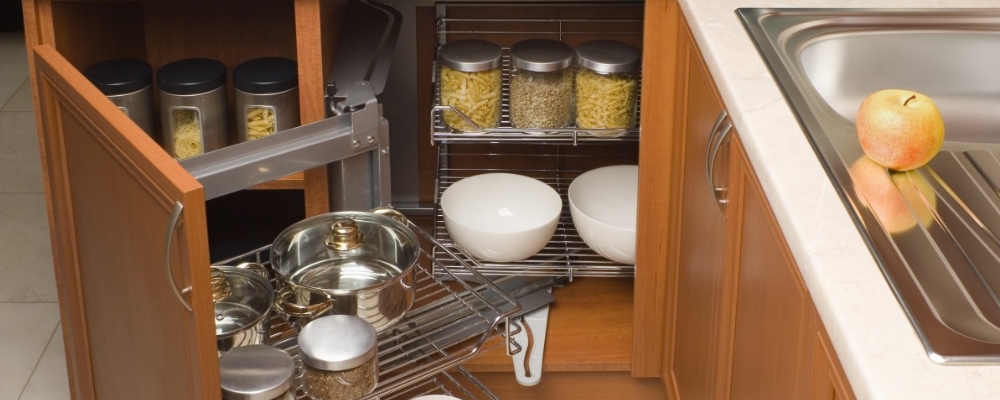 Your kitchen sink cabinet can be used to store cleaning agents, garbage bags and waterproof kitchen items. However, there are some house owners who refuse to store things under the kitchen sink due to fear of damaging their items in case of a leak.
Put your mind at ease by investing in a leakproof sink that will prevent any future leakage. Now, you can store as many items under your sink without fear.
5. Mirror, Mirror on the Wall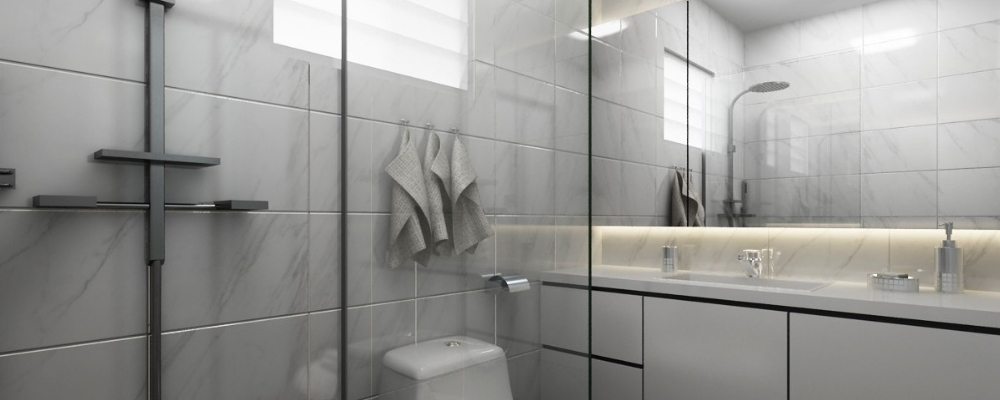 Double the size of your small bathrooms with a wide-length mirror. Besides creating a visually more spacious outlook, the mirror can double up as a cabinet for all your toiletries. That way, you can maximise your storage needs right behind the mirror and leave your sink clutter free.
Also, if you like a little sexy shower experience, these large mirrors in the bathroom offer you a glimpse of your reflection amidst the steamy water vapour (wink!).  
6. Overhead Cabinets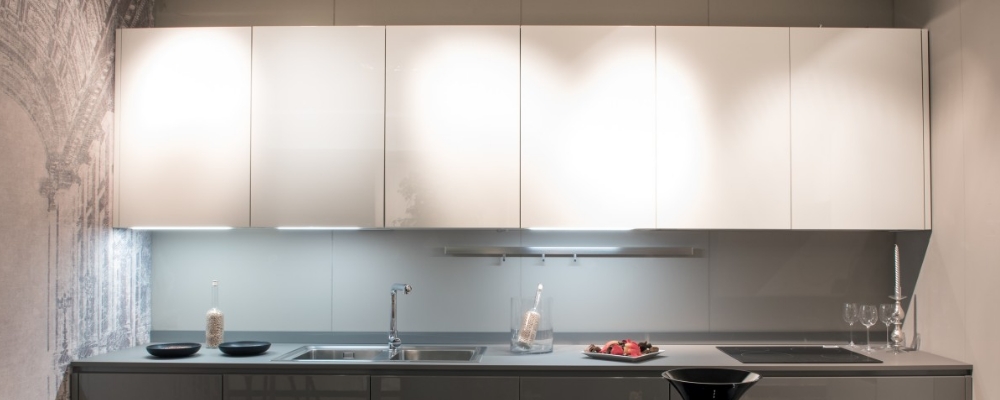 Maximise your vertical space at home with overhead cabinets while leaving more space on the floor for movement.
Overhead cabinets are great to store items that are not commonly required for daily usage.
7. The Ottoman
Ottomans are functional and decorative pieces that you should have at home. With its origins from Turkey, today's modern ottomans come in various colours and designs, and many are designed with storage in place.
Besides being an alternative stool, you can store your magazines, children's toys and even clothes in it. That way, you can have everything you need close by without cluttering your home.
8. Staircase Drawers
Many small HDB units with high ceilings have the advantage of building a loft bedroom. The mini staircase that leads to the loft can be utilised as storage.
Each stair can be made into a drawer to store your shoes, socks, and other household items. Who needs cabinets when you have stairs?
Getting Organised with Smart Home Storage
Just because your house is small, doesn't mean you have to sacrifice your love for shopping and owning stuff. A little creativity and professional advice can help you design smart storage solutions for your small HDB home.   
You'll be amazed by how much you can store and organise once you design your home right.