A well-designed modern kitchen island puts a twist into your kitchen with a modern approach of merging the work and 'play' area. Apart from being a functional working area for cooking and prepping food, the kitchen island serves as a cohesive link between the kitchen, dining area and the living room.
That is why, kitchen islands are perfect for open kitchen concepts. If you are planning to include a kitchen island into your renovation budget, you'll need to consider the practicality of it besides the style factor.
So, what makes an ideal kitchen island for your home? Below we discuss the five qualities to look for in a modern kitchen island.
Dynamic Workspace
Turn your kitchen island into a highly functional and fluid space especially for smaller homes. A dynamic kitchen island will enable you to perform many functions within the day. The best kitchen island is the type that will take you from a cooking and prepping station to a cosy social hub for entertainment.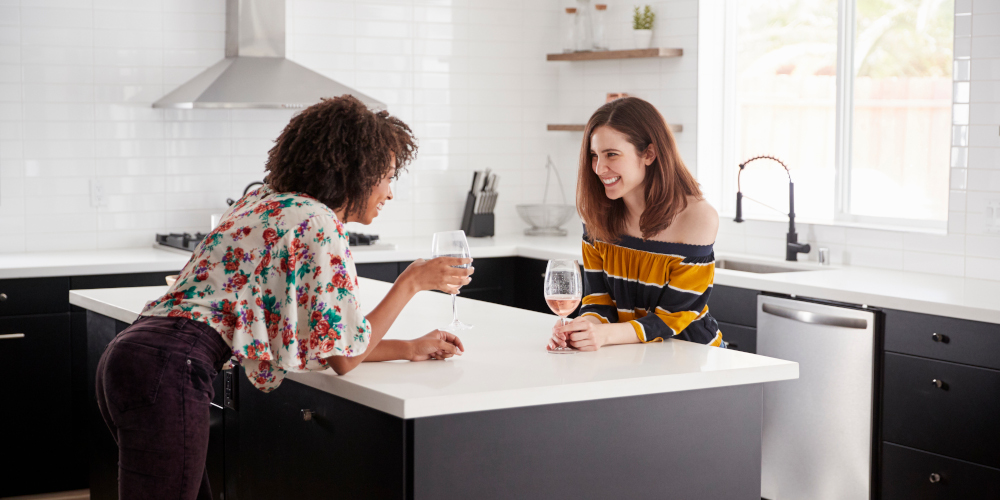 In a family setting, the kitchen island enhances family bonding sessions and doubles as homework space for children and adults. Whether you're cooking, dining or working on your laptop, it provides a very flexible environment to bring people together within the pulse of the home, the kitchen.
Other useful functions of a home kitchen island include:
breakfast area
secondary cooking and cleaning area
storage for cookbooks, utensils and wine
decorative hanging overhead storage for wine glasses, pots and pans
pet feeding station
Durable Surface Material
Due to its multipurpose function, a good kitchen island must be fitted with a durable surface material. With all the cooking, prepping and dining, your countertop should be resistant to water, stains and scratches.
When you have a young and active family, your kitchen island should be able to effortlessly handle hard knocks, colouring stains and spilled drinks. In fact, it is one of the criteria for a child-friendly home because children aren't the most careful people during their curious formative years.
There are a variety of premium countertops that can elevate the atmosphere of your kitchen depending on your needs. We would always advise busy families to opt for quartz and Dekton. These engineered stone countertops are popular for their durable and stylish designs, high-functionality and minimal maintenance.
Provides Additional Storage
Maximise your kitchen island with various storage compartments.
For the space underneath the island, it can have a mixture of shelves. Showcase your collection of cookbooks on open shelving. As for rarely used utensils, they can be placed in sleek handleless drawers. If you're opting for a minimalist look, concealed storage areas will keep your countertop free from clutter.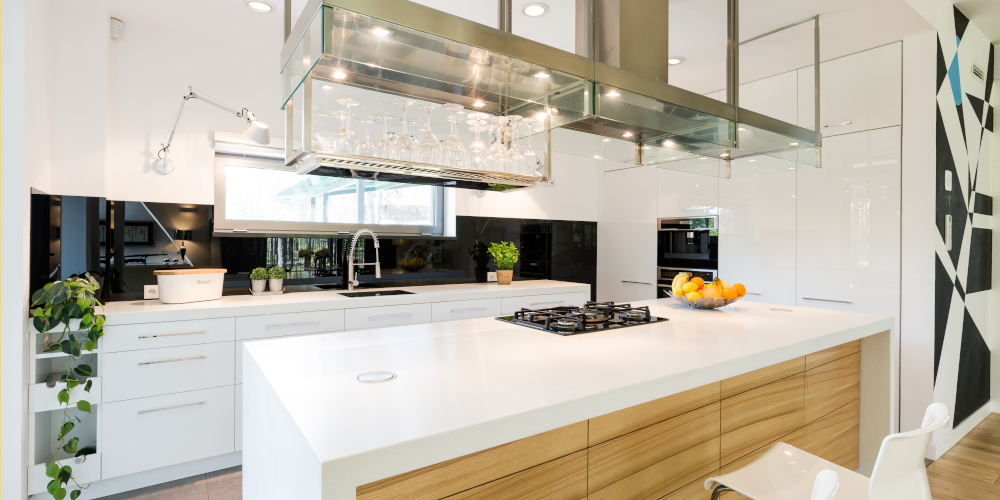 With a touch of personality, you can utilise the space above your kitchen island with a decorative hanging overhead storage to showcase your prized wine glasses and expensive pots and pans. Now, that's what we call an island statement!
Seamless Integration without Restricting Workflow and Movement
Pay attention to your daily kitchen activities and the number of people who will be using the area. The size of your kitchen island and where it is placed should be tailored to your needs without hindering your workflow process.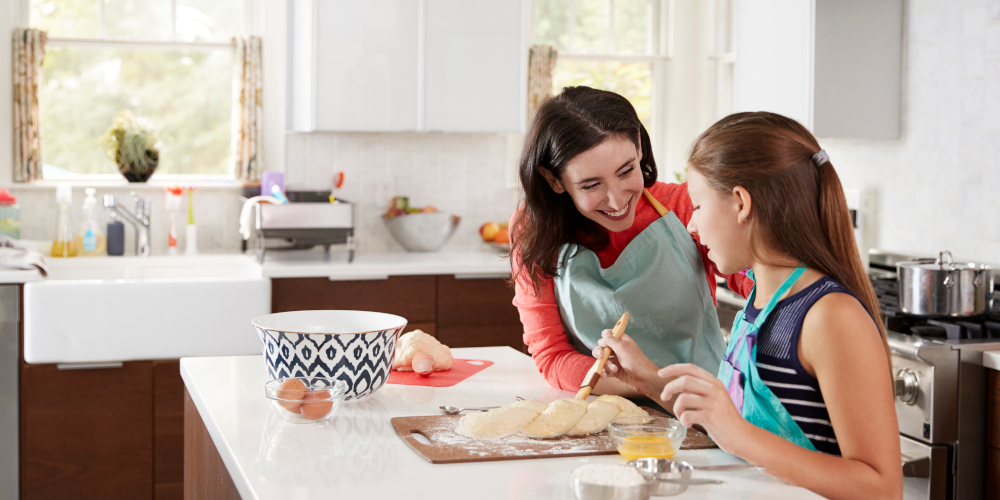 Will you be using your island as a baking area? Are you planning to host weekend dinners at home? Do you have additional help at home during meal prep and cleaning?
All these should be taken into consideration when deciding on the perfect fit. Your island should be strategically placed to allow you ample space and smooth transitioning from prepping, cooking to playing the perfect host.
Adequate Seating, Legroom, Lighting and Plumbing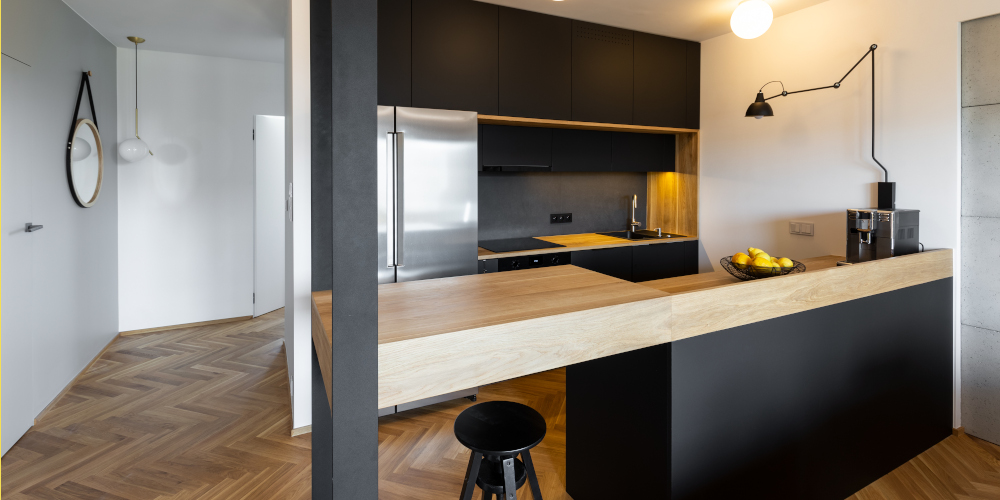 Are you planning a standing work station? Do you want to have meals at the island counter?
As a multifunctional statement piece, your kitchen island should have sufficient seating space with comfortable legroom and lighting. Also, you need to consider plumbing for an island sink if you intend to install a secondary washing area.
Transform Your Kitchen with a Modern Kitchen Island
Having a kitchen island is a great way to enhance your cooking experience while creating a harmonious boundary between your dining and living areas. Depending on the layout of your kitchen and home, you will need to select the best style that fits your needs.
Of course, the best kind of kitchen island is one that integrates seamlessly into your kitchen while making a classy statement and effectively creates a family hub for bonding sessions. Are you ready to revolutionise your kitchen space with a kitchen island?