In the world of kitchen and bathroom interior design, 2018 ushers in the theme for high quality and low maintenance. The elements of substance and form need to be fused in a balance with timeless appeal.
This year, we observe a strong rally for durability and a preference for the classy elegance of neutral hues fused with a modern twist of patterns and finishes.
If you want to increase the value of your home, or you want to stay ahead of the design curve, you should get onboard with the latest hot countertop trends in the design world.
Here are 5 trends to keep your eyes on.
1. People Love Quartz
Quartz currently takes the top spot as the favourite countertop material among interior designers. With its attractive aesthetics, durability and hardness comparable to granite, many homeowners welcomed the shift to quartz as the stone of choice.
Where granite could allow liquids and oils to seep through, quartz doesn't face this issue. A simple wipe clean with water and soap is good enough to ensure a hygienic countertop.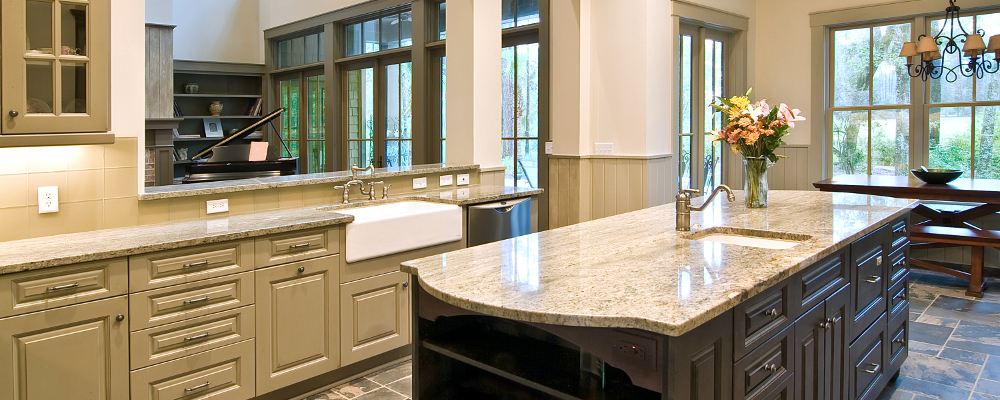 Rather than having to go through any kind of regular resealing process, quartz's lack of porousness allows it to resist staining, thus minimising its resultant breakdown.
With an amazing number of patterns and finishes, quartz is definitely here to stay.
2. Textured Finishes
While polished surfaces are the most popular, honed or leather surfaces are emerging as rising trends in 2018. These textured surfaces radiate an air of sophistication and offers viewers a different visual effect.
Honed surfaces are matte and lack the shine you find in other surfaces. Depending on the stone type, you won't see a sheen.
Leathered finishes reveal a softer sheen that gives off less gloss than polished pieces but offers a different feel.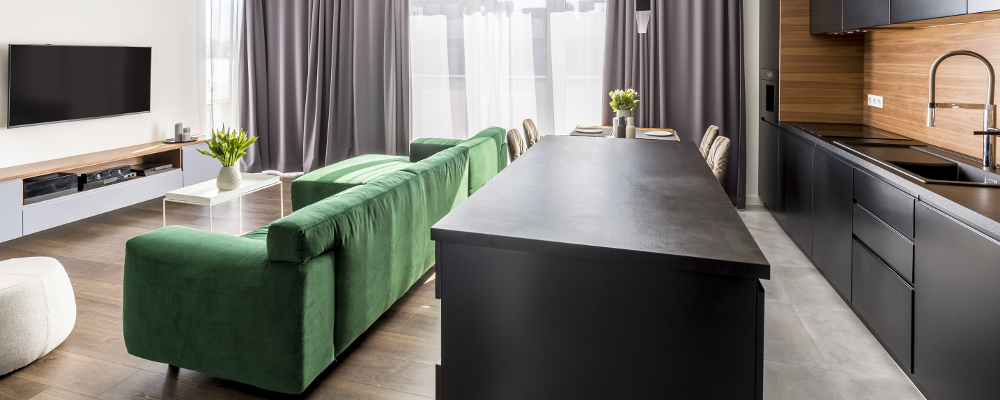 Textured finishes are becoming a favourite hot trend because it is perfect in hiding minor blemishes like fingerprints and water spots, unlike a shiny countertop.
3. Patterns that Pop
With more homeowners opening their mind to experimenting with countertops design, you will discover kitchens and bathrooms exuding more character than ever. Creative countertops are now possible thanks to technology and bonding methods.
Say goodbye to plain and boring countertops.
Now, you can get veined surfaces or interesting patterns swirled into the slabs when it comes to engineered stones. If you want something a little more muted, mix them up with honed or leather finishes.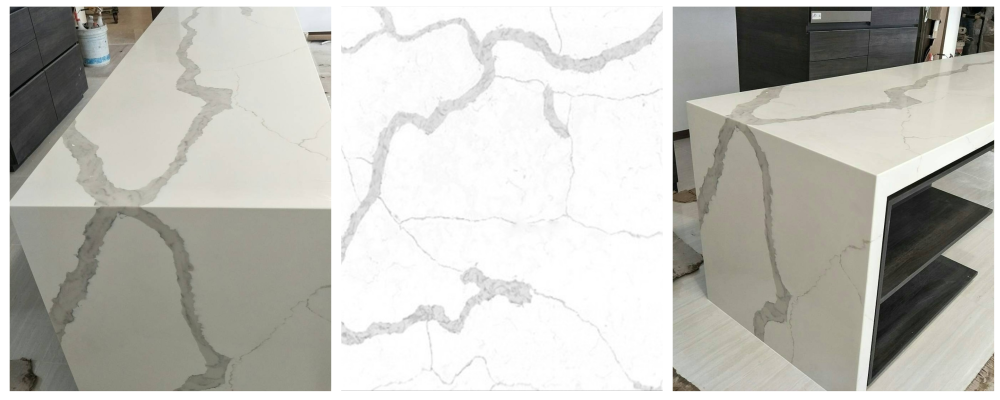 Your patterns can match your floor or contrast with the rest of your home. When they contrast, go with a hard clash so that your quartz really pops.
4. Integrated Sinks
Integrated sinks are the latest trend in countertops. You can find them being made from the same material as the countertop, which means they'll have a seamless flow from the counter to the basin.
If you're looking to streamline your maintenance style, you can use the same cleaner and style of clean-up across both. This is a style you might have been more likely to find in a farmhouse or a country style kitchen but has now found its way into high-end designs.
Whether it's built out of quartz, marble, or stainless steel, an integrated sink brings a whole room together in a unique way.
Just be sure your sink is leakproof like Aura Sink. No trend is worth following if you have a leaky sink.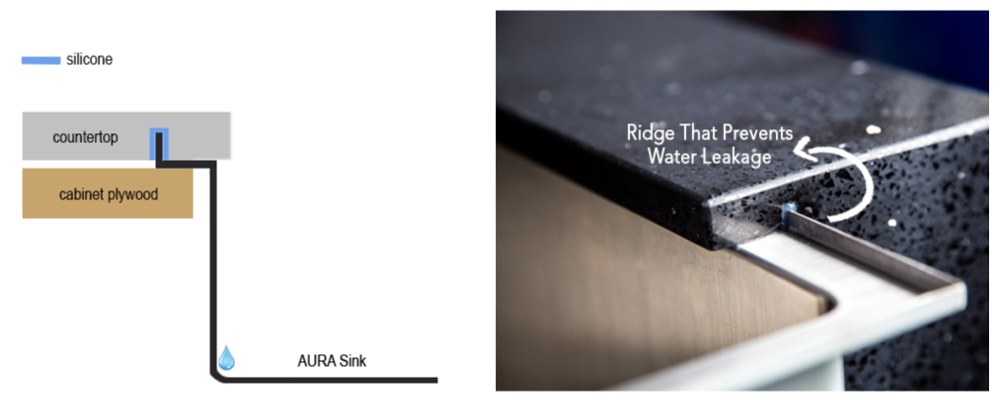 5. Neutral Tones
Bright colours are so yesteryear. In 2018, neutral tones like beige, ash gray, and off-white take centre stage. If you are looking to rent out your home, or to preserve its value for future sale, neutral tones are always the favourite picks.
Not only are neutral tones classy, they create an illusion of a wider space when exposed to natural lighting. Also, the soft hues make matching and styling your interior décor much easier.
When you opt for a trendy patterned countertop, getting them in a more neutral shade of colour will complement the entire look and feel of the house.
After all, a patterned countertop with bold bright colours could be quite a dizzying sight.
Countertop Trends Give Your Home a Fresh Look
The latest countertop trends are sure to give your home modern twist, even re-aligning the focus to your countertop. A high-quality countertop while maintaining its practical usage, should also be aesthetically pleasing and trendy.
Give your home the makeover it deserves.