There are ways to design a home for relaxation. Singaporeans will understand the meaning of a busy lifestyle. When you are surrounded by various commitments, you may find yourself rushing around the clock with a flurry of activities.
When you return home, you want to kick off your shoes and step into a peaceful oasis away from the hustle and bustle. Below are 10 ways to create a relaxing and peaceful home.
Select A Calming Colour Scheme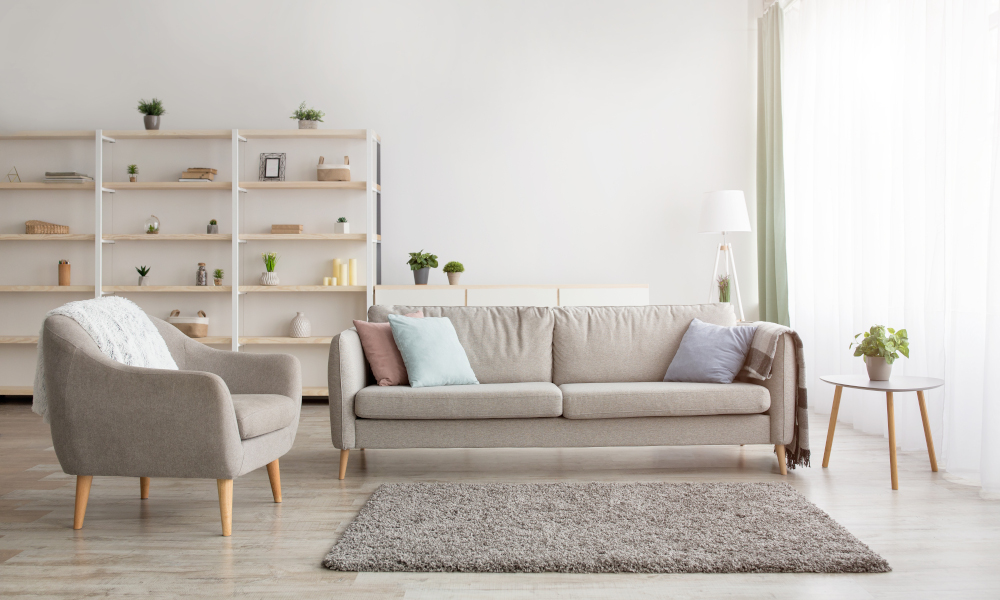 When you visit a spa, what colours do you normally see? Certainly not bright red, orange, and highlighter pinks and greens. Bright and bold colours are suitable for rooms with plenty of activity because it stimulates energy.
Paint a picture of calmness with neutral shades of white and grey, pastels, and pale colours. Soft colours that are either cool and warm are suitable to create a relaxing environment.
Bring Nature into Your Home
Add a touch of nature into your home with plants. In an urban jungle, plants are nature's oxygen tanks. Injecting a little greenery will help liven up your home effortlessly.
However, we do not encourage putting plants into your bedroom. Indoor plants give out oxygen during the day through photosynthesis. At night, they release carbon dioxide because there is no sunlight. You don't want to be competing for oxygen in an enclosed area while you sleep.
As plants are living things, be sure to fertilise and water them according to their needs. If you're a busy person, you can start with simple plants that are low in maintenance.
Below are some decorative indoor plants that you can add to your home:
Monstera
Golden pothos
Snake plant
Aloe vera
Peace lily
Designate a Peaceful Zen Corner for Self-Care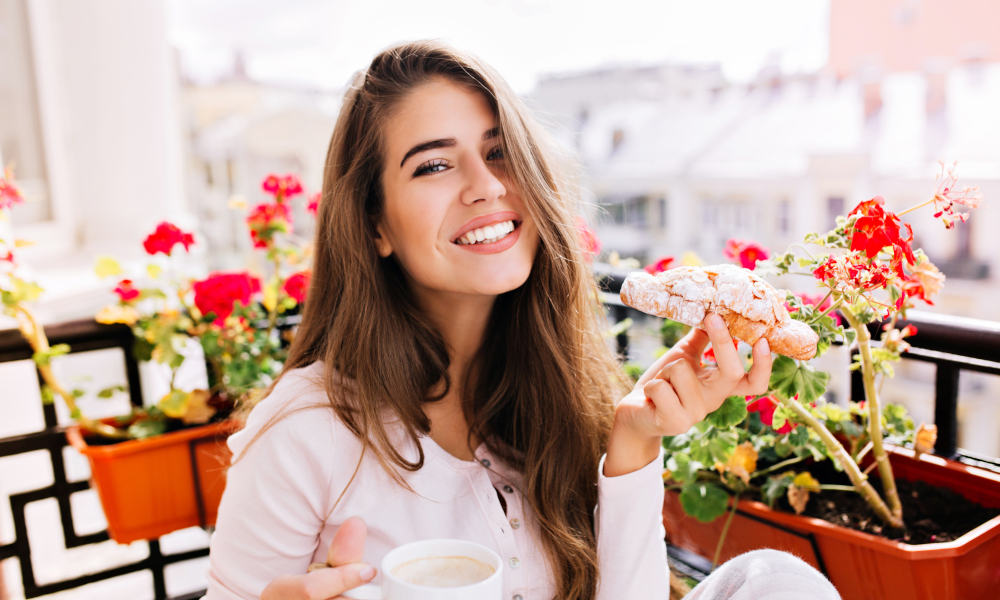 For many, the bedroom is the perfect place to chill and destress. However, if you have the luxury of having a large home with additional rooms, then you should designate a dedicated room for self-care.
In many small HDBs, having the extra room may be a challenge, but that does not mean you should get rid of the idea. Besides your bedroom, there are many spots in your home that you can turn into a zen corner.
Regardless of whether it's a room or a small corner at home, the décor should evoke a serene and calm atmosphere for relaxation.
The balcony isn't just a place to dry your laundry. With a little creativity, you can transform this little area into a zen garden with artificial grass, river stones, and your favourite herbs and flowers. This is a place where you can practice meditation, yoga and exercise, and even have a tea corner.
Fresh Air and Good Ventilation
When you design a home for relaxation, take into account food ventilation, especially in the kitchen and bathroom.
Not all smells from the kitchen are welcomed: Freshly baked cinnamon cookies from the oven – Yes! Fried fish, not so. A good ventilation fan and range hood will help filter and suck out the grease and oil in the air. This is also the reason why wet and dry kitchens are popular. Creating segregation between heavy cooking and light meal preps will keep the smell out of the living room.
As for bathrooms and toilets, it is common for moisture to be trapped in the air. If not ventilated properly, soon you'll get a whiff of mildew when mould starts to grow on your walls and floor.
Foul odour and stale air are a recipe for headaches. It is good practice to air your rooms by keeping your door and window open. This allows fresh air to circulate within the area.
Aromatherapy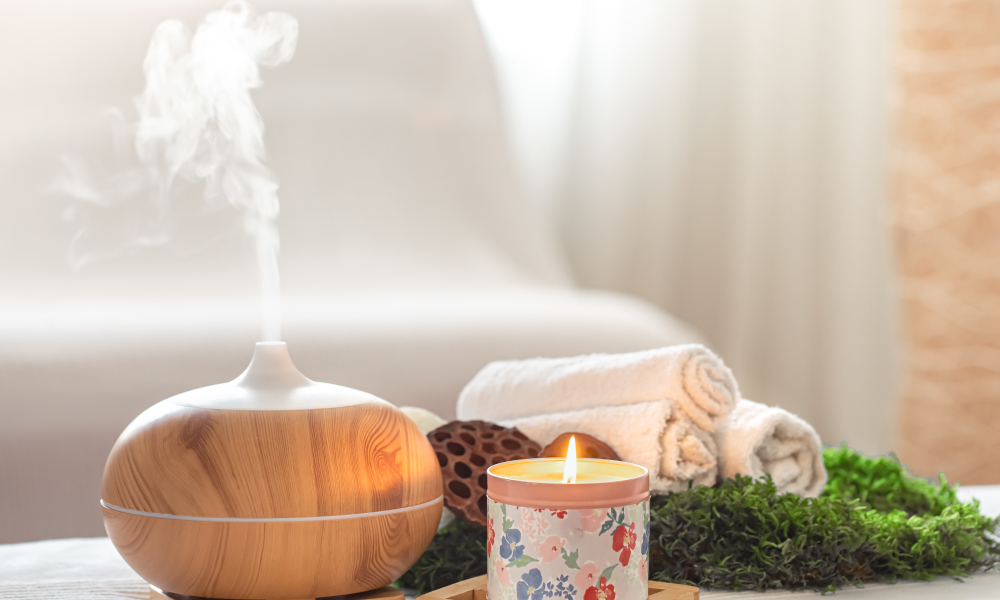 Don't we love great smelling scents? Aromatherapy is a pleasant way to engage your olfactory senses.
Essential oils are therapeutic. When used correctly, it helps promote better health for the mind, body, and soul.
Lavender and lemongrass are great scents for relaxation. That is why these scents are common in spas and wellness centers. Whereas citrus scents such as lemon, orange, and lime are uplifting and effective to rid unwanted smells.
Besides essential oils, scented candles can also be part of the décor when you design a home for relaxation.
Space and Flow
A spacious home gives the homeowners a sense of personal space and privacy. If you have many people staying in a cramped area, the lack of space can be claustrophobic and stressful.
Although space is a luxury, you can still create more room visually by optimising your storage and furniture layout. There are tips you can follow to make your HDB space look bigger.
Having ample space is one of the feng shui essentials to create a comfortable home. Besides space, there should be no obstacles to hinder the flow of qi within the home.
Qi is the life force or energy flow that can be either good or bad. A good flow of qi within the home will energise the space. While you can't see it, but you can often feel the energy when you walk into an area and decide right away whether to stay or leave.
Tidy Up the Clutter
Clutter can be anywhere – the floor, island countertop, coffee table, even your bathroom countertop. No one likes sifting through clutter daily. Imagine navigating through so many items to get to the surface, definitely not a fun way to spend your time.
Besides saving time looking for stuff, a neat and tidy room is easier to clean. Try the Konmari method when tidying up your home. A tidy and organised home helps to keep your thoughts focused and calm.
Natural Lighting and Artificial Illumination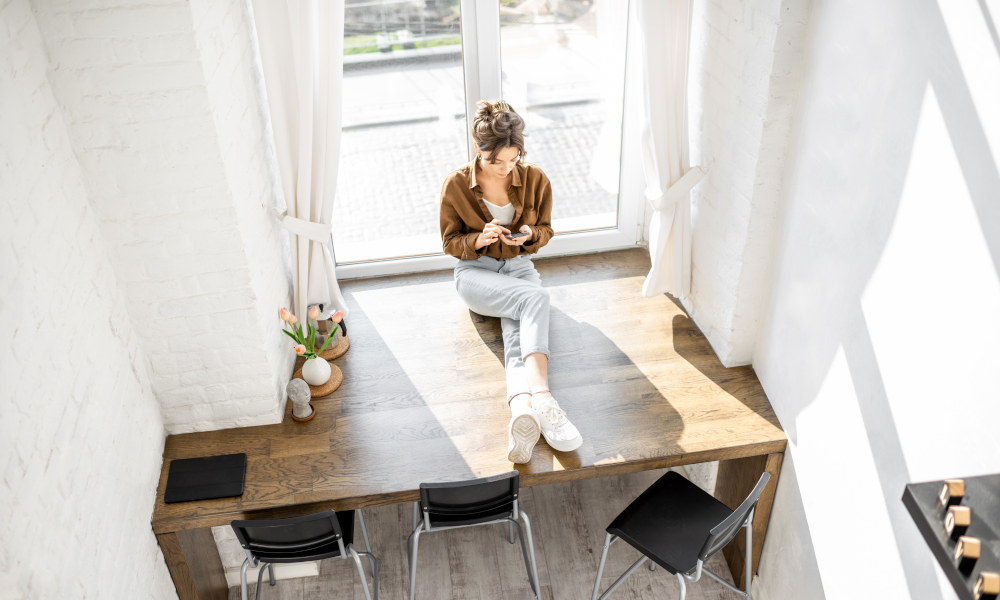 Good lighting can change the mood of the room. As much as possible, allow natural lighting to stream into your rooms during the day.
Where there is a lack of natural light, install the necessary lighting to illuminate your home well. Just like wall colour, the colour temperature of the light can help put you at ease and calm you down. Learn how to create a calming effect at home with lighting.
Install High-Quality Furniture and Fixtures
Repairs and maintenance are not always fun. When things start to break, fall apart or crumble at the most inconvenient time, you will be pulling your hair scrambling to get it fixed.
What's worst is a domino effect of damage that cannot be salvage simply because it is not visible. For example, kitchen countertops and kitchen cabinets are expensive investments. However, a leaking sink can wreck your cabinet when the wooden frames start to rot because of prolonged moisture. By then, the only option is to completely replace your kitchen cabinet and sink.
Also, for areas where the action takes place, select materials that are durable and long-lasting. Quartz countertops are one of the most popular countertop materials in Singapore. Because it is close to zero-porosity, there is no need for regular sealing unlike natural stone countertops (granite and marble).
Keeping track of your maintenance schedule is an added burden. With a premium countertop such as Aurastone quartz, Silestone, and Caesarstone, maintenance is just a simple wipe away.
As such, installing high-quality items will extend the lifespan of your home. It will also increase the value of your property in the long run.
Easy to Clean Surfaces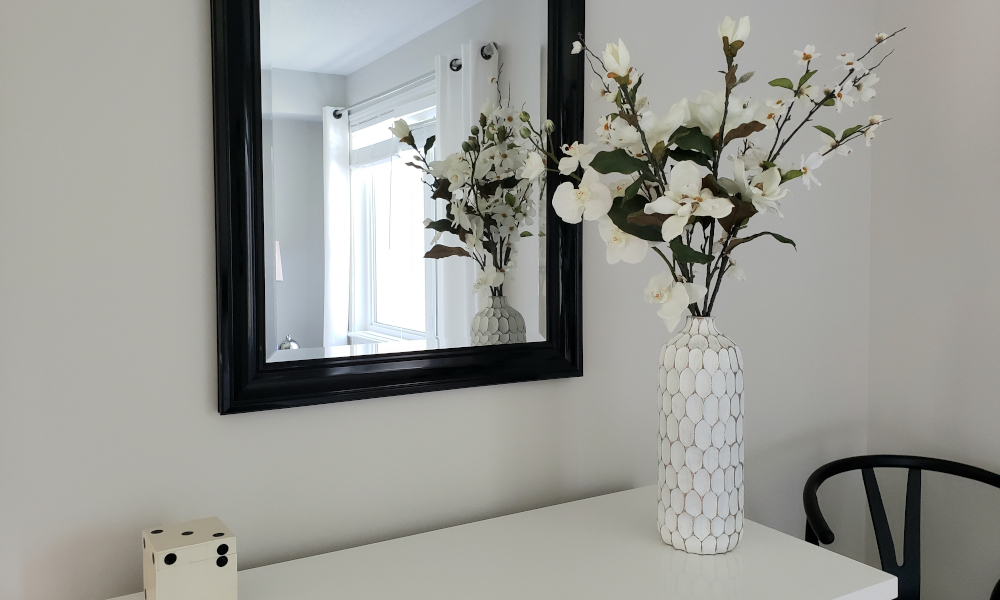 Hygiene is part of the package when you design a home for relaxation. We cannot stress enough that a clean home promotes good health. While the world is combating Covid-19, it becomes even more important to sanitise and clean your home. There are many hidden dirty areas where we often take for granted.
Hence, when you are selecting your surface materials for your floor, walls, and fixtures, find materials that are easy to clean.
Countertops such as quartz and Dekton are hygienic surfaces for your kitchen and bathroom. Due to their non-porosity, they do not harbour germs and absorb moisture and stains. A countertop that repels germs is great for food prep.
How to Design a Home for Relaxation – Embrace the Little Imperfections
Relaxation is a state of mind. Though we strive for perfection, a calm mind is accepting the little imperfections that make our home truly ours. Besides great design, simple things like family bonding, relaxing music, and happy photographs will give us that inner peace we crave for.
One thing is for sure, at Aurastone, we can help ease your mind when it comes to your kitchen needs. We are dedicated to creating your dream kitchen with our selection of beautiful premium countertops and leakproof sinks. Contact us today.