Since Covid-19 raised to a new global height, many Singaporeans are working from home as businesses are rethinking the way they operate. For many, working from home is necessary alternative to avoid the daily commute and mingling with the crowd.
But when one is cooped up for too long, it can be nerve-wracking even for the most introverted person. Nonetheless, this is a necessity to safeguard everyone from the spread of the virus.
Here are ways you can make working from home more pleasant and bearable.
Set the Scene Right for Work
Working from home is still work. So, treat your home like how you would in an office. Setting a conducive working scene keeps your focused and sharp.
Find a spot that you can work in peace and comfort, be it in your bedroom, study, living room or even at your kitchen quartz countertop. Set up your work station and essentials so that you can work efficiently.
Follow a Daily Routine with Scheduled Breaks in Between
Many times, people fall into the trap of getting too comfortable in their jammies, hopping right out of bed and straight to work. This sort of habit will result in neglect of personal care and over time creates a monotonous environment.
It is easy to lose track of time when you're working from home. Keep a schedule of the time you start and end work. Wake up as you normally would, take care of your hygiene, dress up (no pyjamas) and have breakfast before starting the day. Don't forget to take breaks for proper meals.
By sticking to a healthy routine, you get to balance between work, family and me-time.
Listen to Soothing Music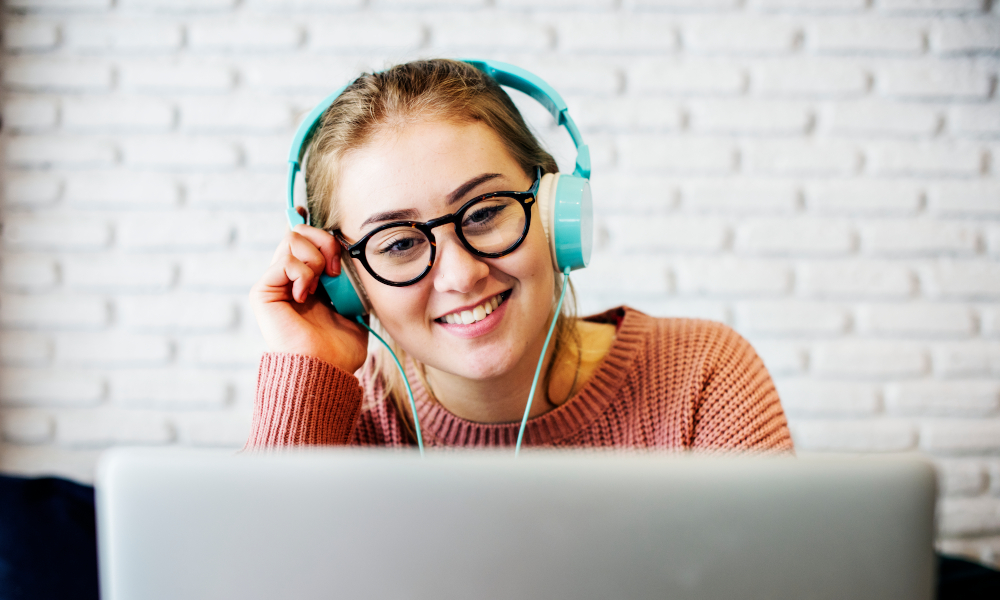 If listening to music isn't an option at your workplace, this time, you can have a little leeway while working from home. Go on and play your favourite tunes from your playlist.
Research has shown that music can help you be more productive at work. However, there are types of music that are suited for different types of work. Tweak your playlist to the type of work you do. If you find yourself performing for a rock concert more than working on your assignment, you know it's time to change that playlist to a more soothing one.
Keep Your Favourite Beverage and Snacks Nearby
Keep your stash of snacks and refreshments nearby. Snacking on your favourite titbits will do you some good in the soul department.
If storing healthier snacks isn't an option, you can ration your snacks daily to avoid overeating during a stressful day.
Stay Fit and Exercise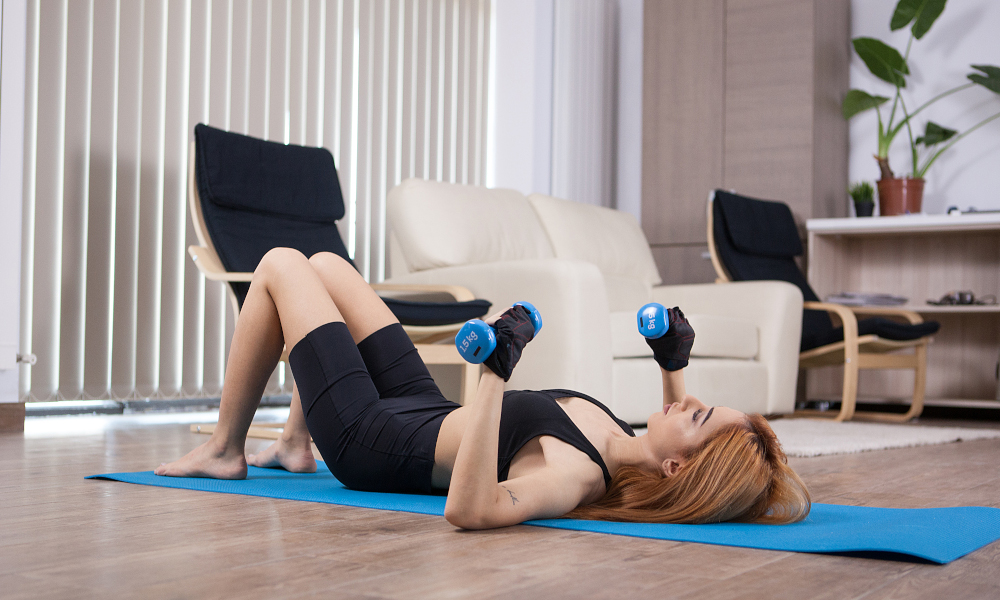 Staying fit is even more important now because the only exercise you get is merely walking to the bathroom, kitchen and bedroom. When you have your favourite snacks nearby and easy access to your kitchen pantry, it's normal to start munching or stress-eating. Without exercise, you'll start to feel more lethargic and may even gain unhealthy body weight.
There are simple 10 to 20-minute exercises available on Youtube that you can follow. From simple stretches to high-intensity Tabata workouts, there's a wealth of information that you can use from the Internet in the comfort of your home.
Cook and Eat Healthy Meals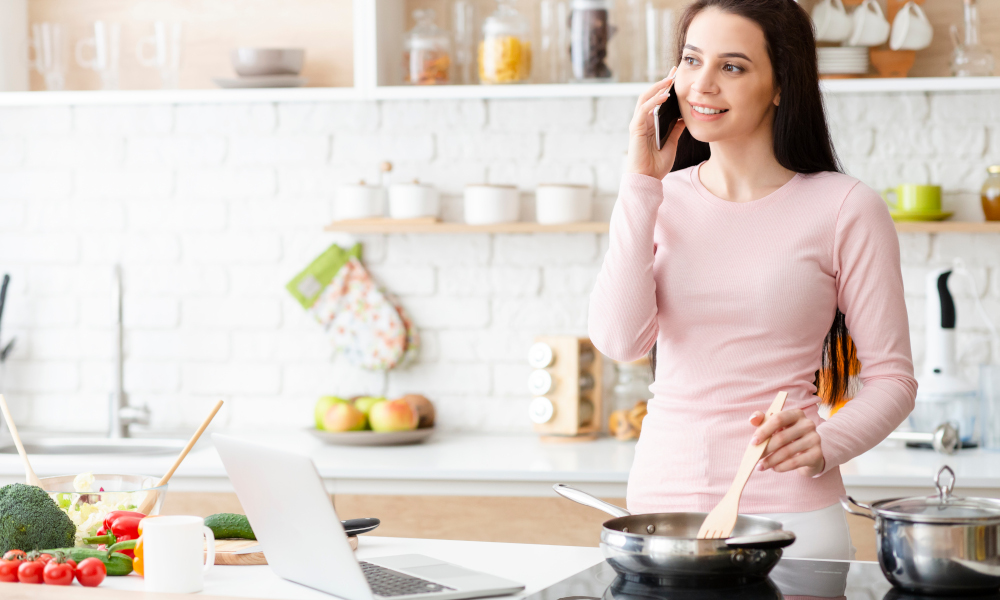 There is no excuse for not having home-cooked meals now. Sure, you can run out for the occasional takeaway, but working from home gives you more time to cook and try out simple healthy recipes for the family.
Not sure what to cook? Look online. Working from home has created a trend of people sharing their homecooked meals on Facebook and Instagram stories.
So, make full use of your kitchen now! Whether you're working at your kitchen countertop or preparing meals, make sure to keep your kitchen germ-free and organised.
And perhaps, after many practices, you would have become your very own family's master chef!
Stay In Touch with Family and Friends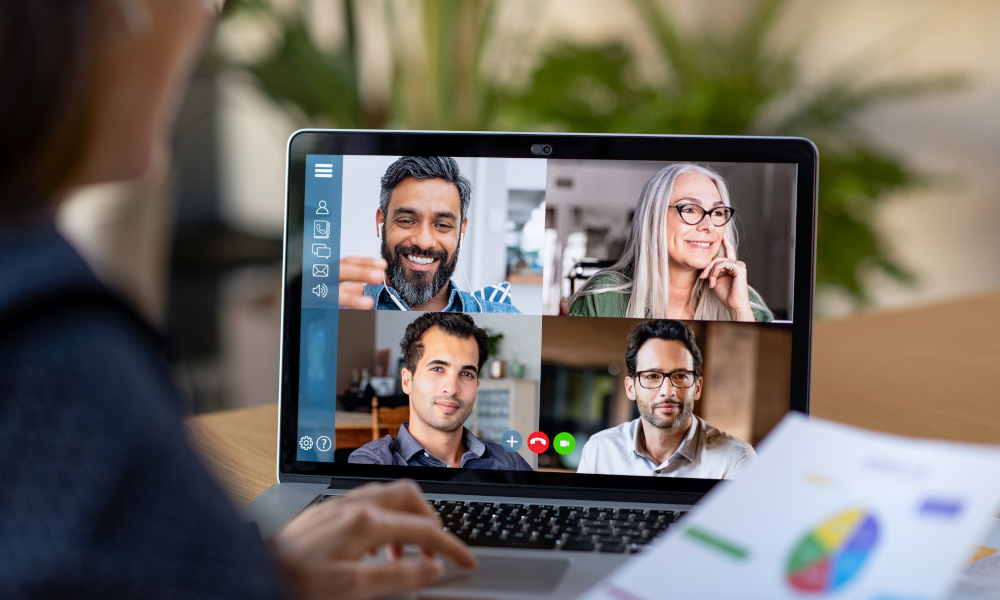 While you're practising social distancing, you can still keep in touch with your family and friends. Communicate with your loved ones through phone calls, video calling apps and the latest, virtual meeting apps.
However, do ensure that the technology that you are using is safe for work. Recently news on security flaws surfaced with apps like Zoom.
Make Working from Home Work with Technology
Working from home may not always be 100% efficient. After all, your home has its own set of limitations and distractions. But you can think of creative ways to make it work. With digital technology and the Internet, you can accomplish many things today at home than you did before.
With a good routine in place, you'll find it easier to resume your normal working hours when it's time to head back to the office. Meanwhile, stay safe, stay sane, and stay protected.