A healthy home is more than just being clean and hygienic. When you design a healthy home, the right elements can impact your health and wellbeing physically and mentally. A well-designed home will generate a conducive environment for productivity, creativity, fitness, and rest.
Below are tips to design a healthy home for your body, mind, and soul.
Design a Healthy Home for Good Air Quality
A healthy home design has plenty of natural lighting and great air circulation. A well-lit area with plenty of sunlight helps kills the germs and mould to prevent foul odours. However, there may be some parts of the home such as the kitchen and bathroom where the air is stale. To counter this, install ventilation fans and a good kitchen hood to suck out the odours and fumes.
Besides ventilation and lighting, another home aspect that is often overlooked is the invisible gasses that are harmful to your health. These vapours are called volatile organic compounds (VOCs) and are found in many paints, furniture, aerosols, and other household products. VOCs such as formaldehyde can increase the risk of cancer. That is why it is important to buy products that are low to zero VOC.
Ideal Kitchen Designs for Healthy Cooking and Eating Well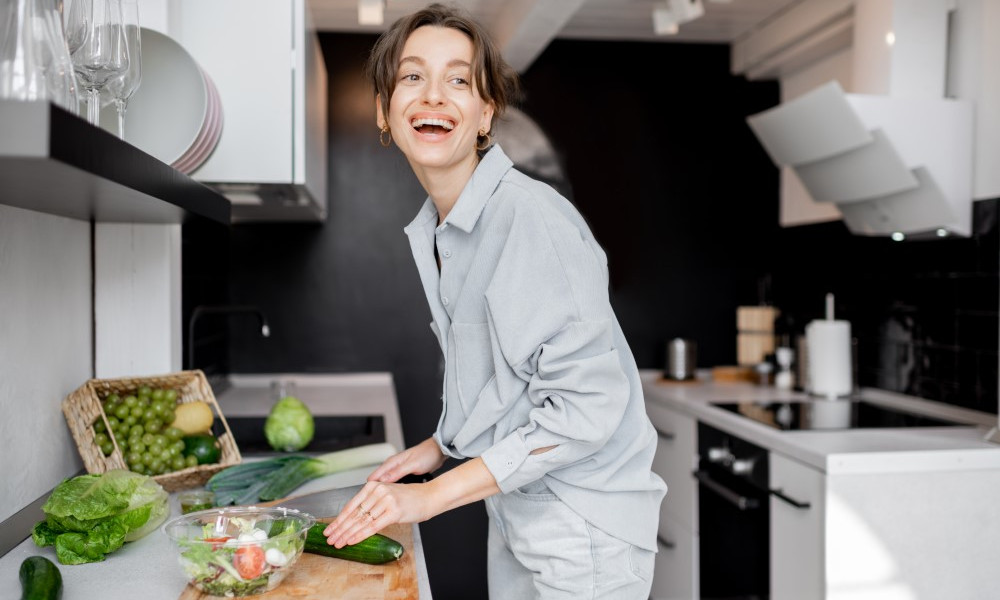 A good kitchen layout and design will inspire you to cook more and try out more new recipes. It is always a pleasure to cook in a well-equipped kitchen with an efficient work triangle.
Another important design feature in the kitchen is the countertop. A stylish countertop that is versatile, durable, and hygienic is a key consideration when you're preparing food. NSF-certified countertops made from quartz are a favourite among households with young children.
Aurastone quartz countertops are eco-friendly, antimicrobial, and meet the food safety standards (the NSF certification), perfect for preparing healthy meals for the family.
For homeowners with green fingers, how about incorporating a mini indoor herb garden in your kitchen? Get your herbs fresh from the source! You get to save money too.
Home Office Design that Inspires Productivity
Working from home has become a common practice since Covid-19 started. What was once a privilege is now a norm for many desk-job employees. Hence, setting up a comfortable home office is paramount for work productivity.
This includes buying ergonomic furniture and equipment, chairs with good back support, and an ideal workstation. Trust us, a good home office setup will motivate you to get things done.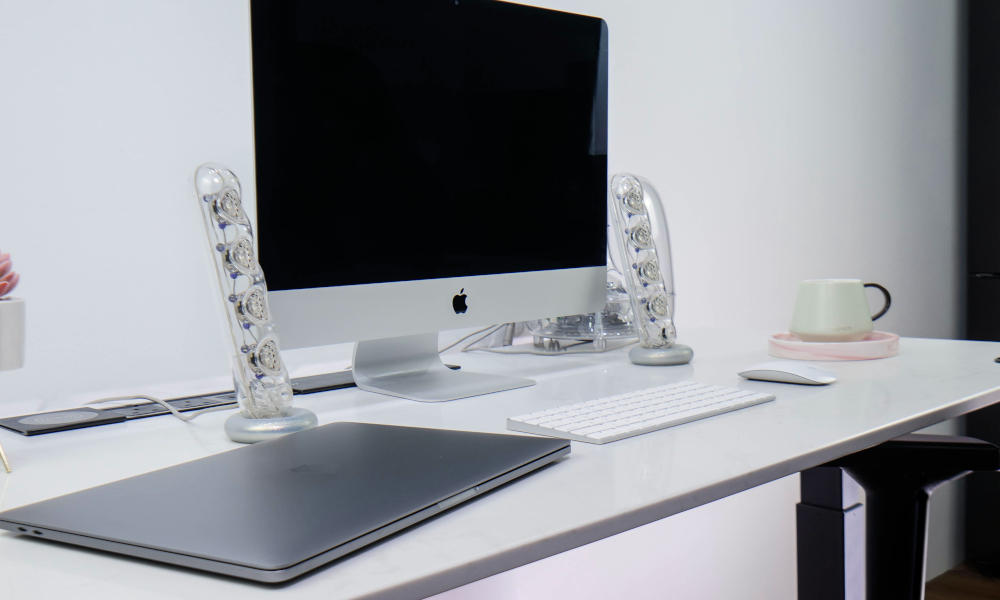 Elevate your home working experience with an adjustable standing desk made of premium handcrafted quartz. Check out Uniq, the first quartz standing desk that is truly one of a kind. What makes Uniq special is its hygienic surface that is stain, impact, scratch, and bacterial resistant. With tech integration, you get to enjoy ergonomic convenience with a touch of the control panel.
A Zen Space for Mental Wellness and Clarity
A cluttered space can be a source of stress when you cannot find the things you need in time. Regardless you are a minimalist or maximalist, it is always good to keep your space organised and tidy to put your mind at ease. When you find your surroundings too cluttered, it is time to Konmari your home.
Create a calm oasis at home with nature or nature-inspired designs. Decorating your home with indoor plants brings life and energy to your home. However, make sure to keep your plants well-groomed and remove any dead plants within your living space.
Diffuse your favourite natural scents to make your living space smelling wonderful and inviting. We suggest using a diffuser rather than a scented candle for safety and economical purposes.
Design a Healthy Bedroom for Better Sleep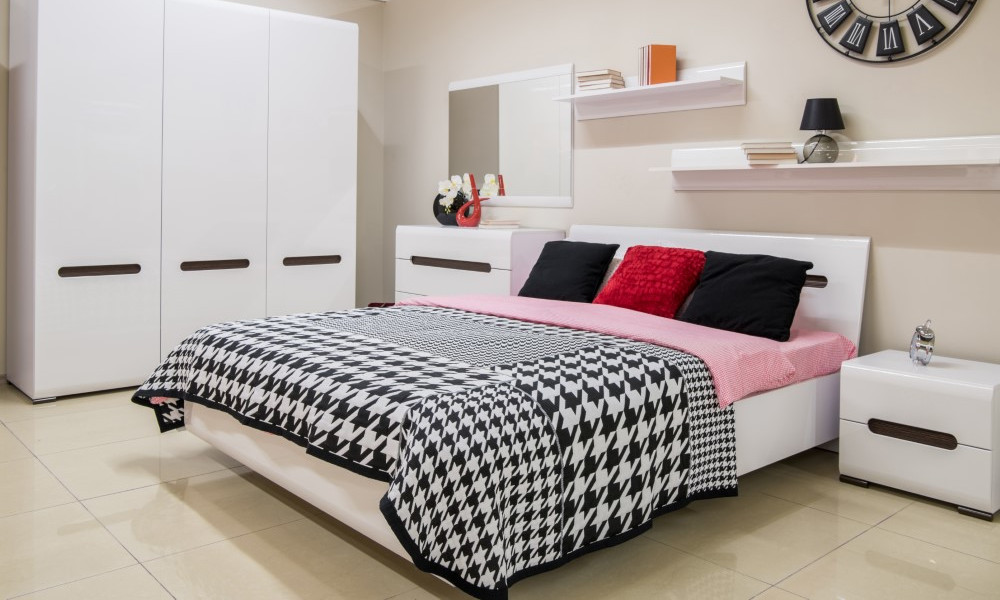 The bedroom is a place for rest and relaxation. Hence, it should be comfortable and free from things that stimulate and distract your mind.
Electronic gadgets such as our computers, phones, and televisions are culprits when it comes to keeping us wide awake. So keep these electronic devices in your bedroom to a minimum. It is better to leave the television in the living room where it should be.
Another key design element for a healthy bedroom is the bed. Besides keeping it free from dust mites, choose a good mattress and pillows with proper support. Feel free to add your favourite plush pillows and soft linen bedsheets for a luxurious night's sleep.
Also, install blockout curtains to keep unnecessary external lighting from disturbing your sleep.
Home Design for Fitness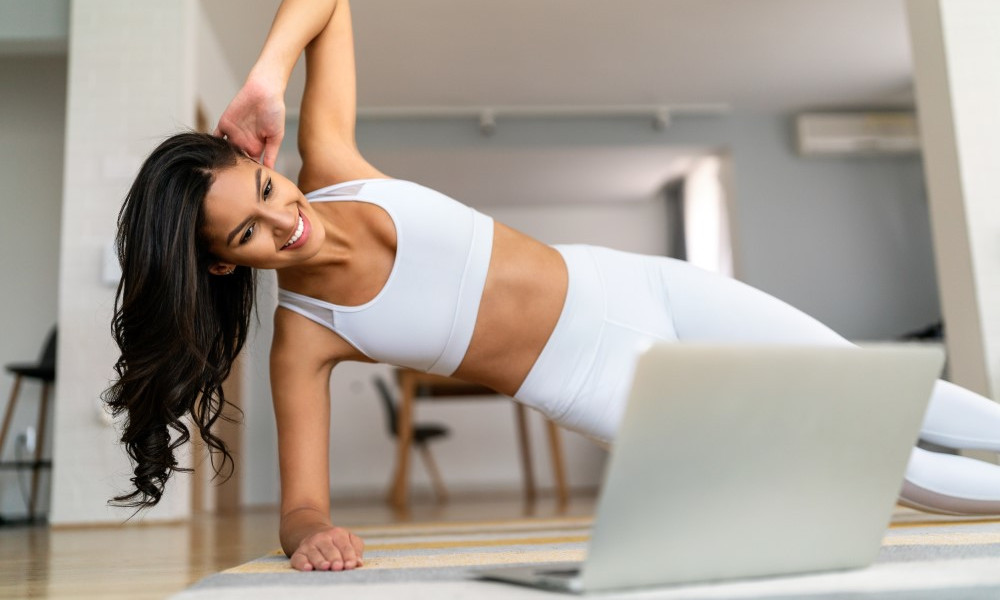 With many gyms limiting the number of patrons on the premises, more people are choosing to exercise at home. But is your home suitable for workouts and ample movement flow?
A dedicated workout space will encourage you to exercise at home. You can convert your balcony, living room, or even part of your bedroom (if space allows) as a workout area.
This area should be free from obstruction for you to safely stretch and do simple exercises. You wouldn't want to be knocking into random items while moving your limbs. Also, a bright and airy area will help boost your energy levels and encourage you to stay fit at home.
A Healthy Home is a Happy Home
A healthy home inspires happiness among its occupants. With all the right elements put together, your home will emit positive vibes that resonate with your mind, body, and soul. Who says you cannot design health and happiness?