Modern HDB homes today are located in urban jungles surrounded by concrete skyscrapers, technology and modern amenities. As such, development has put us further away from our natural surroundings. However, awareness about our environment and the importance of greenery has inspired greenscaping practices and biophilic design ideas in modern townships.
Here are 6 easy ways to integrate nature into modern HDB homes.
Draw the Curtains and Get Plenty of Sunshine
The first step of incorporating nature into your home is to let sunlight stream into your living space. Open the curtains and windows in the morning and let fresh air and the warm sunshine fill your home.
The sun is a life-giving source of energy. If you are growing indoor plants, they will benefit a lot from the abundant sunlight. Green plants convert sunlight into food through photosynthesis, and in turn produce oxygen.
The sun is also a natural disinfectant because it kills bacteria.
Grow a Mini Herb Garden in the Kitchen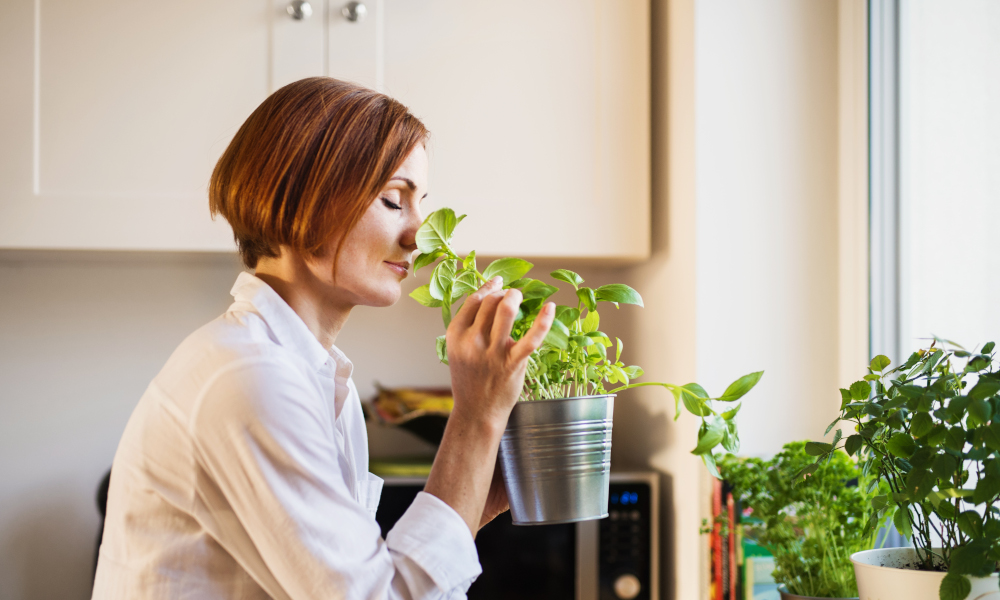 Redefine fresh food by picking your herbs and vegetables directly from the garden. Don't have a huge space? It's not an issue.
Plants such as mint, rosemary, spring onions, sweet basil and many more can be grown indoors. These herbs are not only pretty, but they also provide you with plenty of culinary use from garnishing to flavouring.
Place these potted plants by the window sill or near your window where they get plenty of sunshine. Make sure the pots are well-drained to prevent root rot.
Potted Indoor Plants as Décor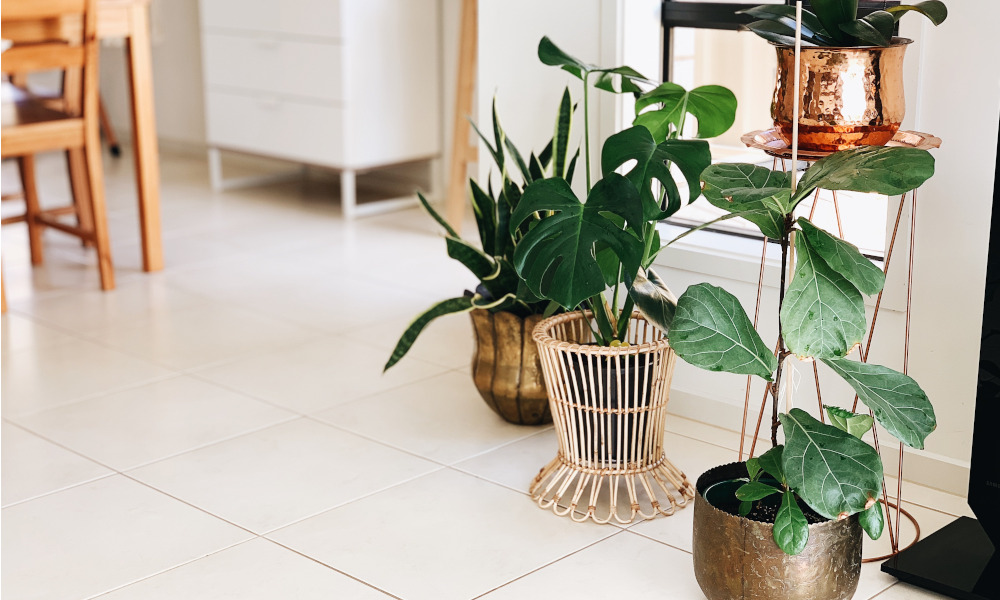 A home that is filled with lush greenery has a fresher and livelier vibe. Plants emit oxygen when they are exposed to sunlight. This helps make the air fresher when you are surrounded by plants. Even small homes can benefit from an indoor plant or two.
Below are types of leafy plants that look lovely indoors. These plants are relatively easy to care for.
Golden pothos
Asparagus ferns
Snake plant
Monstera
Bromeliad
A word of advice: Do not keep plants in your bedroom. You do not want to share your oxygen when you are sleeping. Plants produce oxygen during the day, but at night, the process reverses – They consume oxygen and give out carbon dioxide.
Diffuse Natural Scents at Home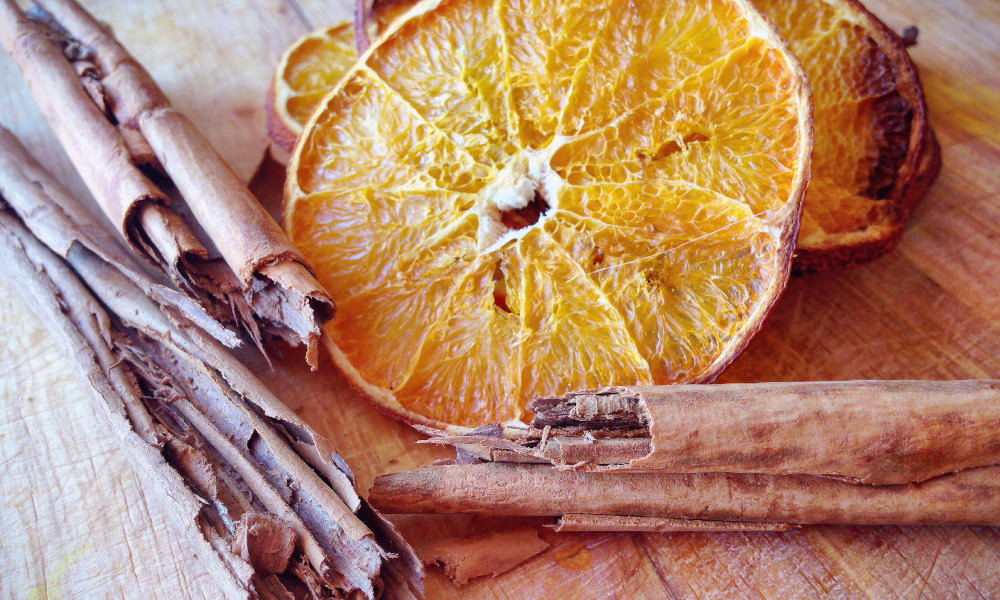 Stepping into a nice smelling home is such a welcoming experience. We recommend diffusing natural essential oils in your living room, bathroom, bedroom and home office. Different essential oils evoke different moods.
For a feeling of peace and calm, try lemongrass or lavender. If you need a little pick-me-up, peppermint, lemon and orange scents are perfect for uplifting your spirit and re-energising your mind. This is particularly effective when you need to stay fresh while working from home.
Besides essential oils, there are other natural ways to make your home smell amazing. Try simmering a pot of rosemary, lemon and vanilla extract in the kitchen. The scent that envelopes your home will definitely be heavenly.
Also, you can include a bowl of scented potpourri using dried flowers and a drop of rose oil for your bathroom. This pretty décor adds a little luxury to your bathing experience.
Fresh Flowers in a Vase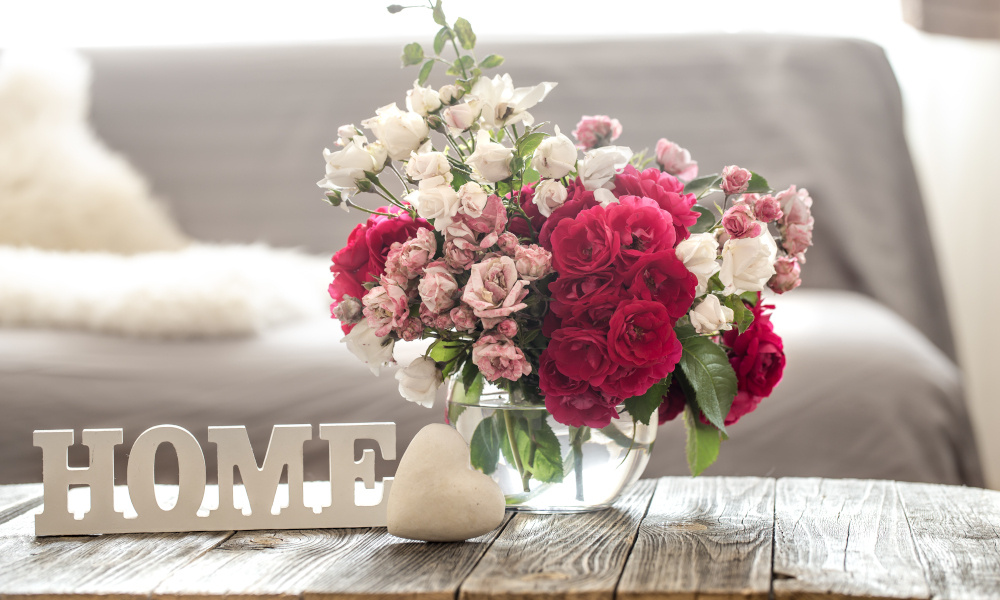 Don't we love the scent and colour of fresh flowers? Bring home a bouquet of fresh flowers and display them in a vase. They make a pretty centrepiece for the dining table, kitchen countertop or coffee table.
As beautiful as they are, fresh flowers will eventually wilt. However, you can try using some nifty tips to make your flowers last longer.
After a week, you notice them losing their lustre. When they do, do not discard them. Add them into your compost bin, and turn them into natural fertiliser for your indoor plants and herb garden.
Buy Eco-Friendly Home Products
Not everyone has green fingers. Some of us are hopeless when it comes to keeping plants alive.
Nonetheless, there are other ways to incorporate nature into modern homes such as buying eco-friendly products and going zero-waste. When you use environmentally-friendly products, you are indirectly conserving nature and the environment.
Integrate Nature into Modern HDB Homes and Inspire Your Wellbeing
Not everyone has a lawn and an outdoor garden. But it should not stop you from integrating nature into your home. Modern HDB homes and nature can go hand in hand to inspire a vibrant ambience. Besides the visual delight it brings, the effects of sunshine and greenery at home will improve your well-being in the long run.