A bedroom isn't just a place for sleep. In most households, the bedroom may double as a workspace or playroom. However, in a small HDB unit, doing so may be a nightmare for claustrophobics. Fret not, there are many space-saving bedroom ideas that you can employ to create a more comfortable and spacious room.
The trick is to maximise every area of the room and opt for unconventional design to create an illusion of space.
Below are some of the space-saving bedroom ideas you can use.
Loft Bed
The loft bed is a clever space-saving bedroom idea to turn your bedroom into a home office or playroom. It makes use of the vertical space by having the bed positioned above the working or play area.
This clever segregation between your working space and bed will help you stay more focused at work. The extra effort of having to climb up to bed will probably dampen that mood.
Besides utilising the bottom space as a work area, you can turn it into a dressing room to showcase your #OOTD.
Underbed Storage
There are many ways to create under-bed storage.
Bed with Built-in Drawers
The simplest way is to purchase a bed with built-in drawers. You can place your bed sheets, blankets, and clothes into these drawers, saving you some wardrobe space.
Raised Bed Frame with Open Space at the Bottom
Even without built-in drawers, you can still create storage underneath your bed by buying a raised bed frame. You can place your large luggage bags or storage baskets under the space.
Since this space is not covered, you may need to pull them out regularly to vacuum under the bed.
Elevated Customised Underbed Storage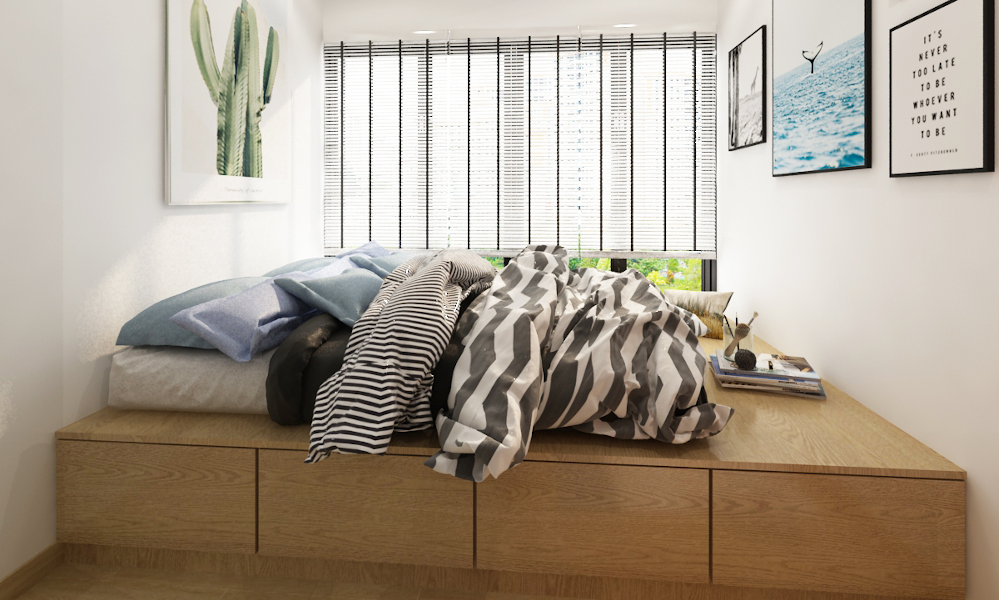 The elevated under-bed storage is a popular bedroom interior design feature in many small HDBs. The elevated platform contains multiple storage areas to place your belongings. The hidden compartments create a neat and minimalist design for the bedroom.
The Versatile Day Bed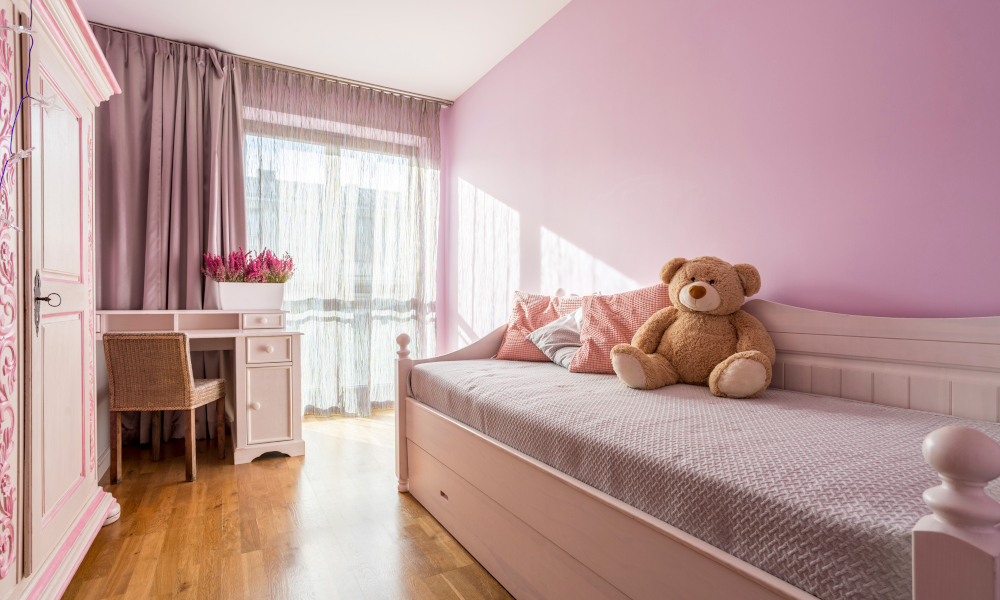 Small HDBs do not have the luxury of a dedicated guestroom. Hence, the day bed will do the trick.
If you aren't hosting guests daily, the day bed is a piece of space-saving furniture that doubles as a sofa when not in use. The modern sofa bed often comes equipped with storage for extra pillows. It can be turned into a comfortable queen-sized bed for extra company.
Double-Decker Beds and Pull-Out Beds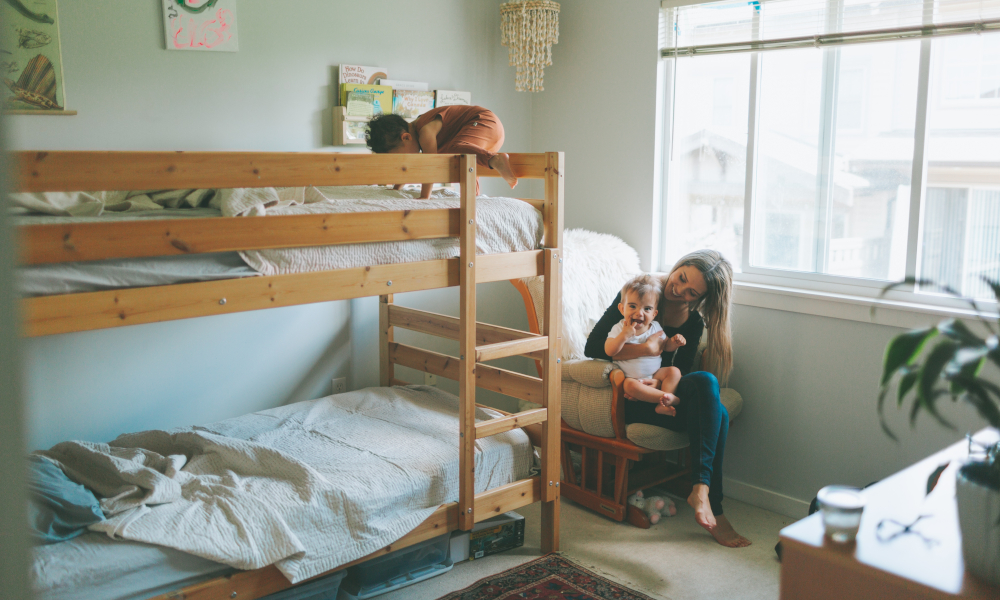 Do you have kids who are sharing a room? Or perhaps, you'd like to have room for guests when they visit?
The double-decker bed makes full use of the vertical space and is suitable if you have children sharing a bedroom.
On the other hand, the pull-out bed would be a more suitable option to accommodate guests because you can keep the bottom half of the mattress hidden when not in use. Do take note that the pull-out bed may take up additional floor space when in use.
Either way, the double-decker beds and pull-out beds can save you an extra room.
Mounted Shelf to Free Up Legroom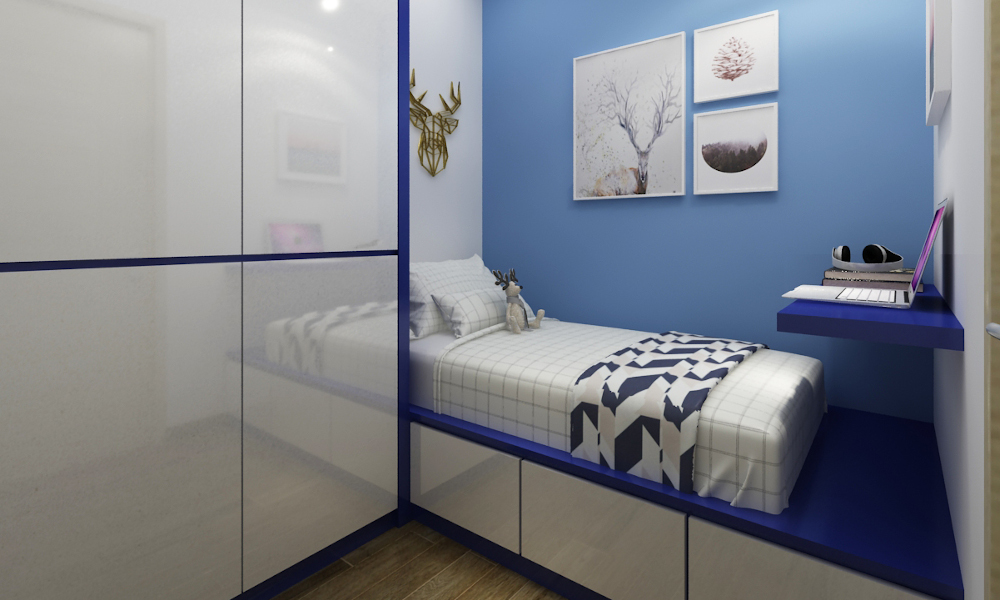 Mounted furniture is another creative way of freeing up legroom to create an illusion of space. If you're squeezed into a tight corner, you can mount a single shelf next to your bed as a bedside table.
However, if you have slightly more space, why settle for just a shelf? Go ahead and mount several shelves vertically to create extra storage for your items. It could even function as a vanity table for your makeup and personal care.
Use Your Door as a Hanging Storage
Your bedroom door is often overlooked as a potential space-saving st. You can hang a mirror and organise your accessories all at the back of the door.
Also, you can either DIY a customised hanging storage with adhesive tapes, hooks and acrylic storage containers, or just purchase a ready-made mirror with storage from any online store on Shopee or Lazada.
Have Fun with These Space-Saving Bedroom Ideas
There are plenty of creative space-saving bedroom ideas that you can try out for your small room.
Small bedrooms may require customised furniture and fittings. If you are looking for a customised side table for your bedroom, Unix Singapore offers more than 60 tabletop colours made out of beautiful materials such as quartz, granite and terrazzo.
At the end of the day, a neat and well-organised room is the key to a good night's rest.