Working from home has many benefits. Yet, it is easy to lose track of time when there is an unseen continuity with no segregation of space. Or, you may even lose focus because of various distractions at home. There are ways to increase work productivity when you are working from home.
Below are 5 smart ways to increase your productivity levels when you work from home.
Plan Your Day at Work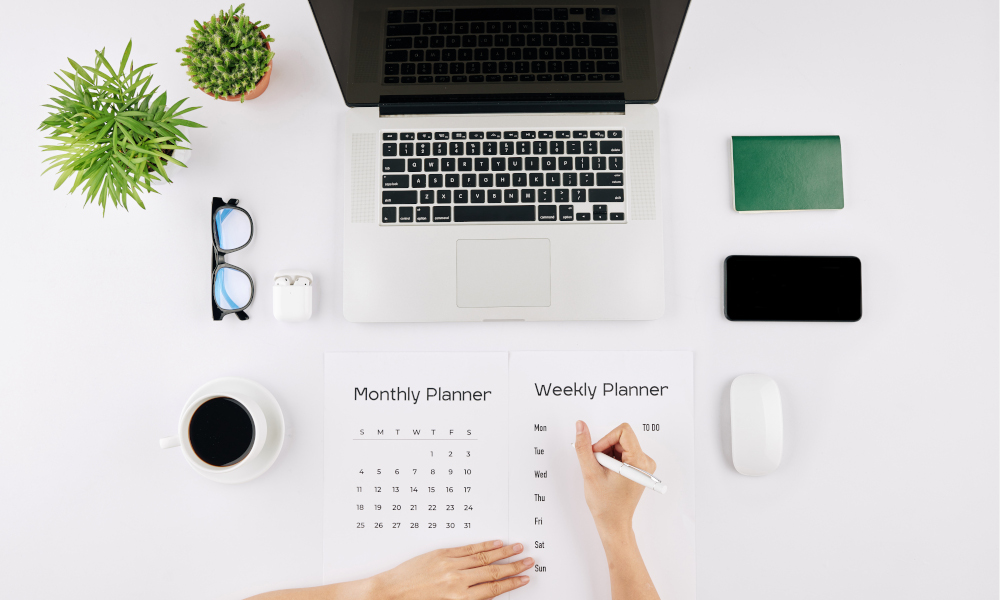 Have you tried working from home while juggling the needs of your family? Parents of young children will raise their hands to this. It is easy to get overwhelmed by the many tasks at hand. Hence, proper planning is the key to keep your thoughts and actions organised while calming your sanity.
Before starting the workday, list down all your tasks, action plans, the time required, and the respective deadlines. This will give you a clear picture of what you should do according to priority. It will also minimise the impact of missing deadlines, panic attacks, or last-minute tasks.
Also, putting a timeframe to accomplish each task will help you optimise your workflow and increase your productivity at work.
Incorporate Productivity Tools into Your Workflow
There are plenty of productivity tools that can help you manage your work better. Some are free and some are paid applications.
Applications such as Slack, Microsoft Teams, Google Docs, Skype, and Zoom, to name a few, are your best friends when you are working from home. They help you coordinate your work with your team and also keep communication channels open when you have a discussion or meeting.
Besides collaboration applications, there are also apps to track your productivity. Such apps are great to help you stay disciplined, focus, and less distracted with social media and other types of entertainment.
Improve Your Working Posture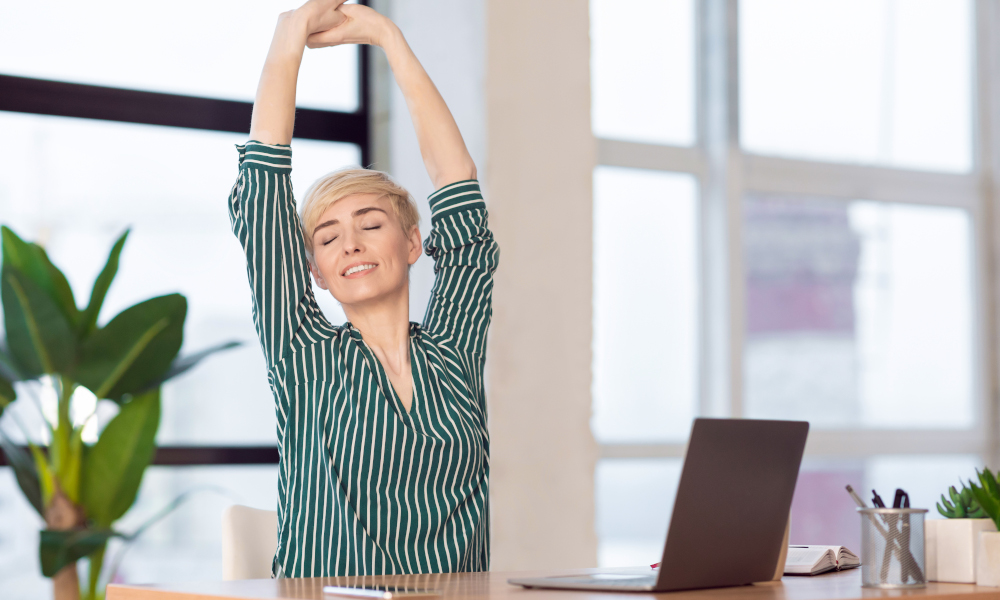 When you're laser-focused at work or tackling a mundane task, it is easy to slip into a slouch or hunch over your desk. Prolonged hours of doing so will result in chronic neck and back pain, a common malady among desk workers.
Holding your posture in a bad position will strain your muscles and promote poor circulation. Practice being mindful about keeping your posture neutral. A neutral posture supports your spine and keeps your body aligned. This posture starts from the neck, shoulders, elbows and wrists, lower back, hips, and all the way to the feet.
Invest in office ergonomic support to help you keep a comfortable and neutral posture at work. Do not underestimate items such as a good chair with back support, the right desk height, monitor height, and even a footrest should your feet not touch the ground. In the long run, your body and mental state will thank you for it.
An Organised Office Space
Investing in a proper office space at home will help you perform better. Having a dedicated workspace will help you stay focused and inspired at work.
When you position yourself in the work zone, you are training yourself to tune out the noise from home. It is also easier to explain to your kids that mummy and daddy are working when you are in your office space.
To keep your spirits motivated, be sure to clean and organise your working space. A cluttered workspace does not look inviting at all. In fact, it might even be a turn-off when you see stacks of paper piling up or strewn all over the table. Instead of progressing, you might end up procrastinating.
Remember to Take Breaks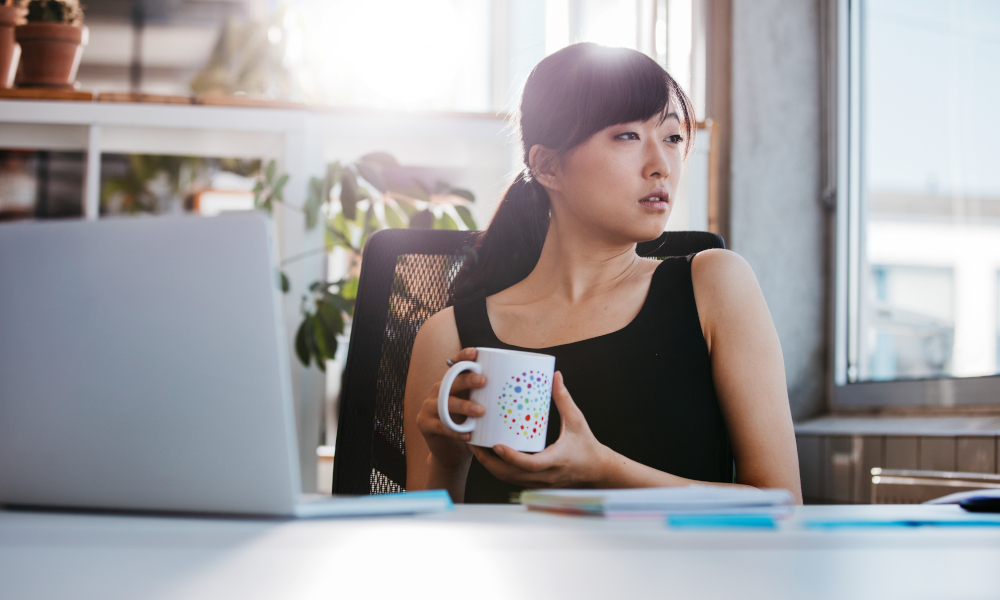 While working hard at your desk, remember to schedule some break time. Taking a break is crucial to help you destress and improve your performance.
Do you ever hit a brick wall when trying to figure out a work problem? Sometimes the solution is staring at you in the face. But due to mental exhaustion, it simply eludes you. Perhaps it's a signal for you to take a breather. The short break will help you gain a fresh perspective and ultimately, tackle the issue effectively.
Some activities you can do during a short break at work:
Try some simple deskercise stretches
Grab a cup of coffee or tea
Indulge in healthy snacks
Drink plenty of water to stay hydrated
Remember to take bathroom breaks
Chat with colleagues
Increase Productivity at Work and Get More Done
Productivity is a state of mind that is influenced by your health, environment, and technology. When you have all these key components in place, you are set to smash your goals like a winner.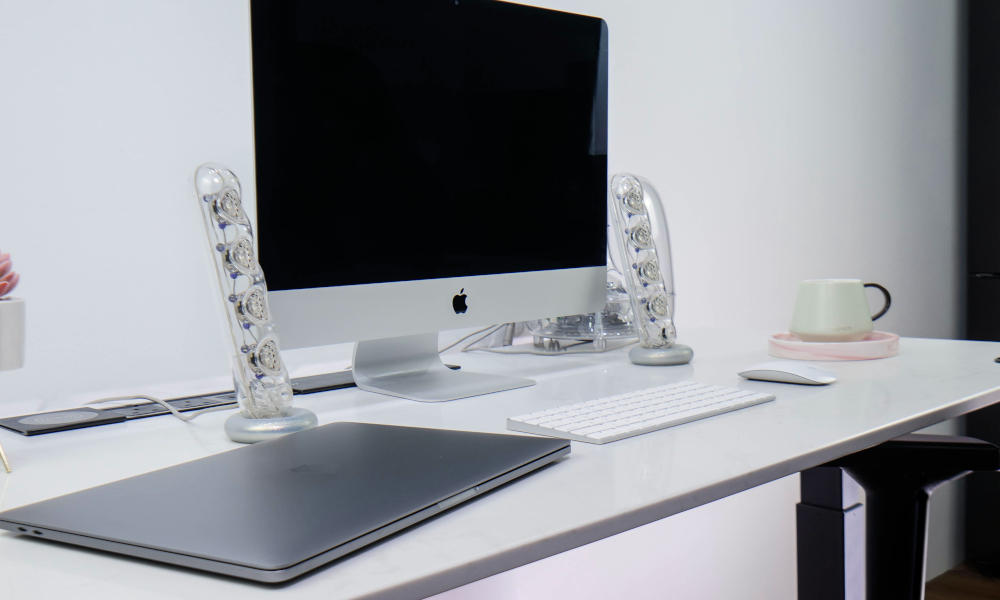 Unix Singapore is keen to help create a better working environment for you at home with the world's first adjustable quartz standing desk. The desk incorporates a sleek minimalist design to give your office a modern look. Combining tech and simplicity, the quartz surface is anti-microbial, stain, impact and scratch-resistant, and durable. Best of all, the desk is adjustable to both sitting and standing height, giving you the flexibility to stretch your tired muscles and change working positions. Reap the benefits of having a standing desk in your home office.
Now you're a step closer to your goals when you increase your productivity at work.