The bathroom countertop is an added luxury to your bathroom experience that increases your home value. There are plenty of material selections for bathroom countertops, but quartz bathroom countertops stand out as one of the best choices in terms of quality, style and functionality.
First, let's understand the composition of the material. Quartz is an engineered stone that consists of 90% quartz and a combination of 10% resins, pigments and polymers. The final product mimics the beauty of natural stone minus the high cost of maintenance.
What makes quartz bathroom countertops such great material?
Durable and Long Lasting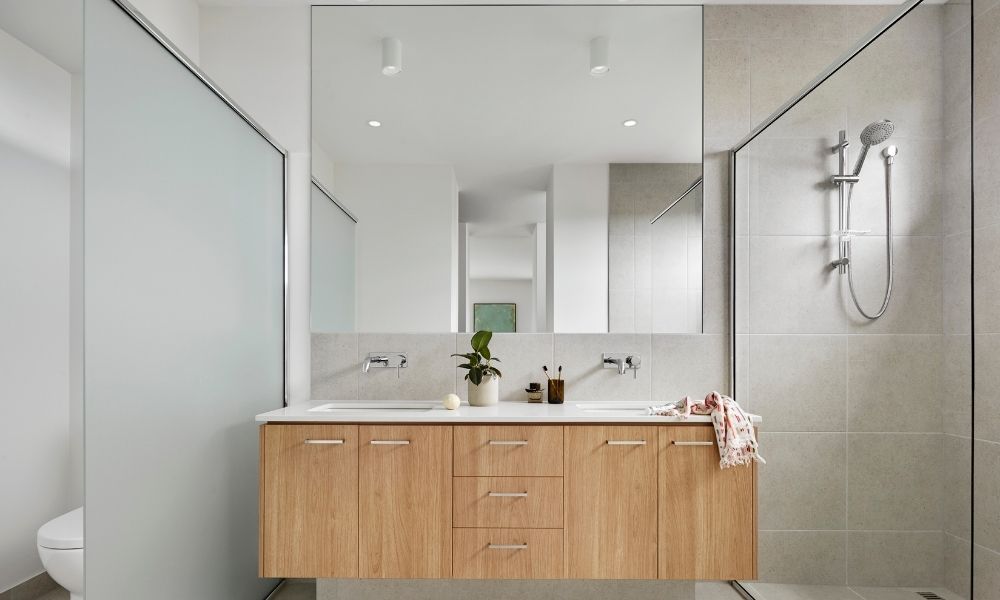 Bathroom countertops are not supposed to be replaced often. Hence, you'd want a product that is durable and long-lasting. Premium quartz countertops are more expensive compared to common tile countertops, but the value is worth the price you pay.
Quartz countertops are resistant to scratches. It is also strong enough to resist heavy impact from falling objects. You wouldn't want a countertop that chips or cracks just because you accidentally dropped your hairdryer or a heavy bottle of family-size shampoo onto the surface.
Today, modern quartz countertops are made to be thinner yet, with higher flexural strength for a sleeker and sexier appearance.
Resistant to Water
Your bathroom is a place with high humidity and moisture, especially when it is not properly ventilated. Hence, it is common to find patches of mould and mildew growing on the surface of the damp areas.
Quartz is a great countertop for the bathroom because it is water-resistant. Without the ability to trap moisture, you need not worry about bacteria and mould growth taking over your countertop.
Resistant to Stains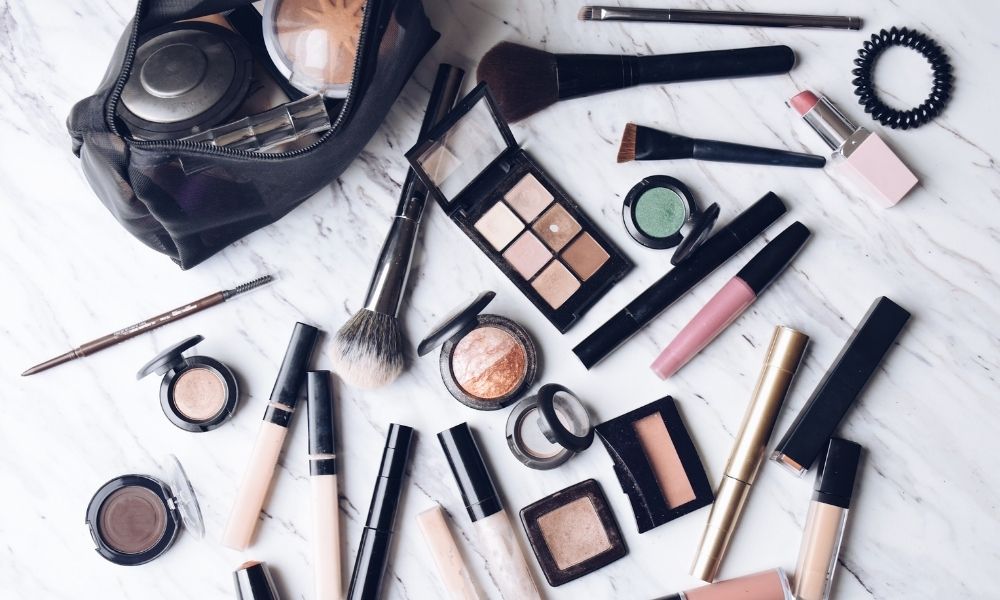 Cleaning stains? You simply have no time for that during the morning rush!
Quartz is resistant to stains. Sometimes, while applying liquid or powdered makeup, a bit of eyeshadow, mascara, or foundation may fall onto the countertop surface. With quartz, you won't have to worry about coloured pigments staining your countertop.
Easy to Maintain and Clean
When it comes to cleaning your countertops, all you need is water and plain soap to keep your countertop shiny and new. However, sometimes the surface may be exposed to bathroom cleaners with acidic compounds. Unlike marble, quartz handles it like a champ! There is no risk of etching from being exposed to the acidic substance.
In addition, quartz countertops are low maintenance. There is no need to seal your countertop like how you would with a granite or marble countertop. This saves you the hassle of making those scheduled appointments just for countertop maintenance.
Quartz Bathroom Countertops are Hygienic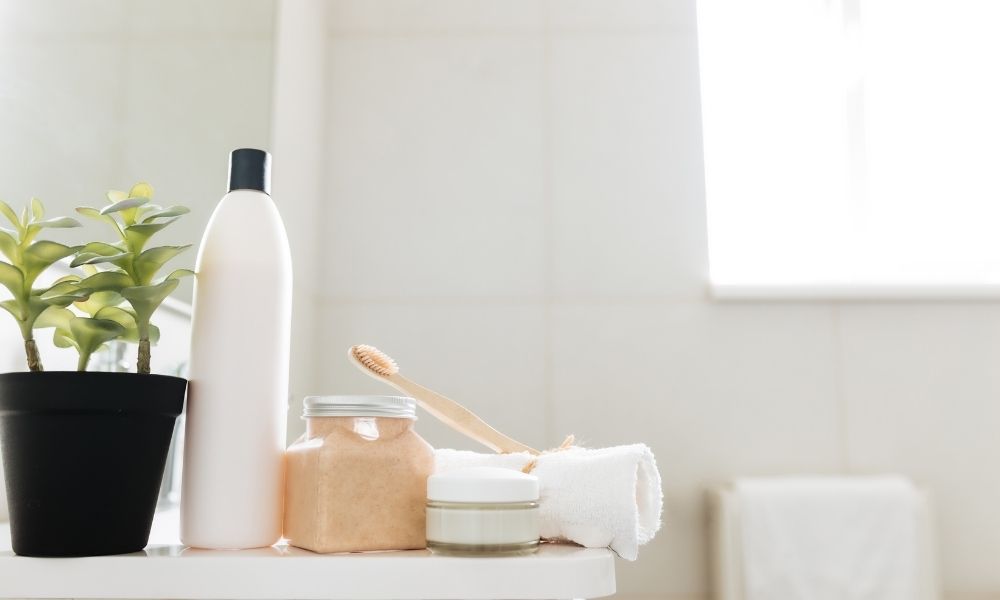 In a place where toilet plumes are a nightmare, and germs may linger after you've showered and washed up, you'll want your countertop to be as clean as possible. That is why premium quartz countertops are loved for their hygienic feature.
When you place grooming items such as your toothbrush, comb, spectacles and towels on the countertop, you'll feel much better knowing the surface does not harbour germs.
Also, many premium quartz countertops such as Aurastone are NSF-certified. When it's safe enough for food, it is certainly safe enough for other usages!
Environmental-Friendly Countertop Option
Quartz is considered an eco-friendly countertop option due to its abundance and manufacturing process. This is a plus point if you want to play a part in conserving the environment. Premium quartz manufacturers such as Aurastone uses recycled water in their manufacturing process.
Comes in a Wide Range of Colours and Design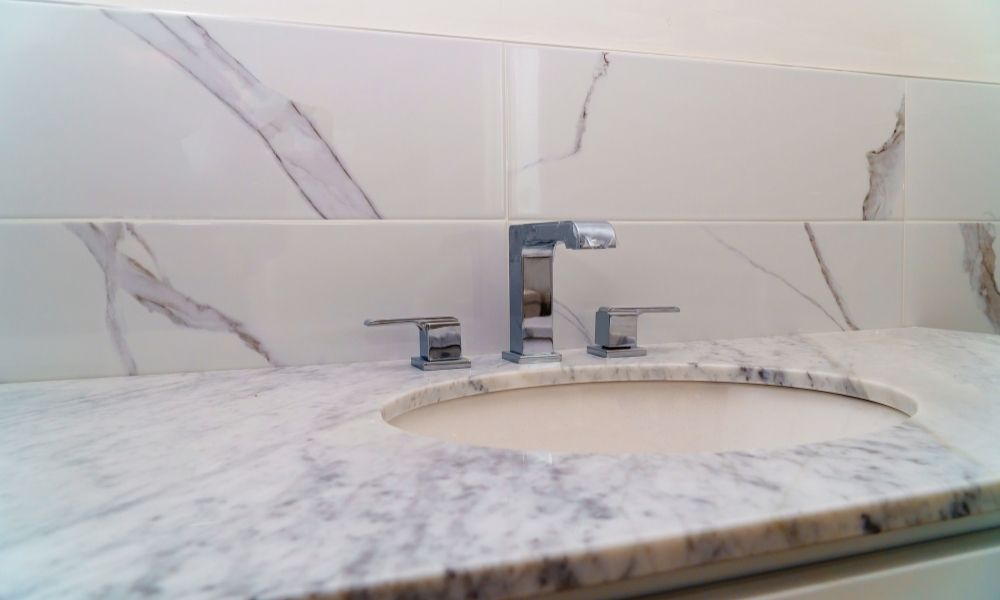 Since quartz is engineered stone, it comes in a wide range of designs and colours to match your bathroom décor. If you love the look of natural stone, you'll find great joy with quartz because it can mimic the look of granite specks and marble veining.
Features that Make Quartz Bathroom Countertops the Best
If you are planning to splurge on a vanity bathroom countertop, choose the one that is high quality and gives you the best value for money in the long run. In short, a good bathroom countertop must have these qualities:
Hygienic
Durable and long-lasting
Resistant to water, stains and heat
Low maintenance
Stylish
Quartz countertops meet all these qualities that trump many types of countertop materials in the market. These features make quartz bathroom countertops the best!
If you are looking to upgrade or renovate your bathroom, Aurastone has a wide selection of quartz countertops that will transform the focal point of your bathroom. Contact us and let our experts guide you in finding the right countertop for your home.