Here at Aurastone, we believe that the kitchen is the most important room in your house. You'll spend most of your time there, so you want to showcase your creativity. Kitchen counters come in an amazing array of styles, materials, shapes, sizes, colours, and even textures. Choosing the right one for your home means choosing something that fits into your lifestyle and reflects who you are. It tells people that you're cheery, neat, and fashionable.
White quartz has traditionally been seen as a symbol of luxury for years, but is it still suitable for modern HDB kitchens? Today, we will be exploring the pros and cons of white quartz for your kitchen countertops.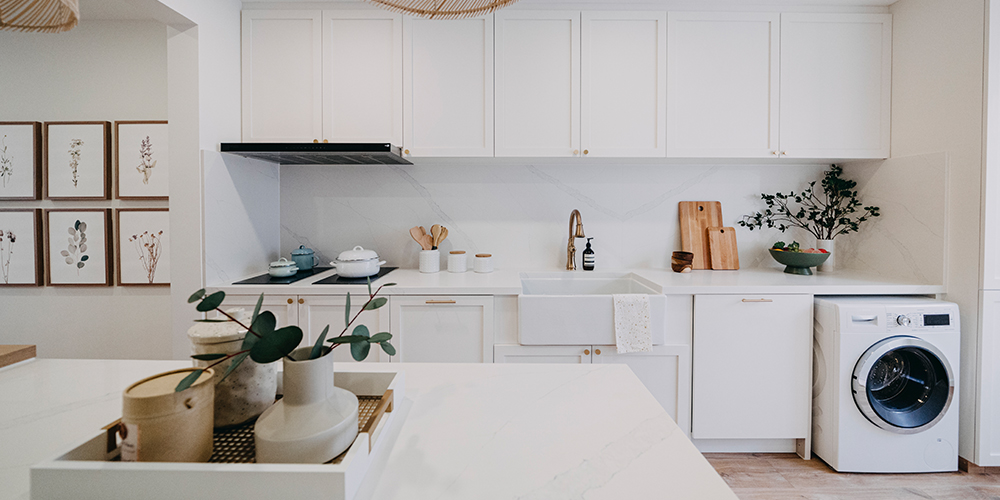 Pro – Quartz Countertops
Before we go into the colour, let's talk about the material itself first. Quartz is one of the most popular countertop materials because it is durable, easy to maintain and non-porous.
This makes it a perfect material for kitchen countertops. This is because kitchen countertops are one of the most commonly used areas in your house. They are also used to prepare food, so they need to be both durable and easy to clean. Unlike marble, maintaining quartz is easy as pie.
Quartz is a hard, hard material. In fact, quartz is so hard that you would have difficulty making any dents on it with your kitchen utensils.
Pro – A Classic Look
A white kitchen is a classic look. It has been in style for ages and will probably survive the next few design trends.
White is a neutral colour and will go well with almost any other colour. This makes it a suitable canvas to design your kitchen.
Pro – Makes Your Kitchen Look Spacious
White helps make a space look bigger. It reflects light and helps your kitchen looks more spacious. This works even better if there is already a lot of natural light.
I'm sure you agree that most HDB kitchens could use any help they can get to look bigger.
Pro – Mass Appeal Increases Value
Other than being pleasant on the eyes, this also means that it may help increase your kitchen's resale value. While we know that everyone will have different tastes, it comes as no surprise that a white kitchen appeals to many people.
Since a kitchen renovation provides a homeowner with one of the best returns-on-investment, it only makes sense that you would want to design it in a way that will appeal to most people.
Cons – Keeping it Spotless
Well, you probably would have guessed this already, but the biggest con of a white countertop would be that it takes more effort to make it look spotless.
If you are the type that fusses over every spill, then you would probably have no issues with this. However, if you're like most of us, then it will be an effort to make your white kitchen look spotless all the time.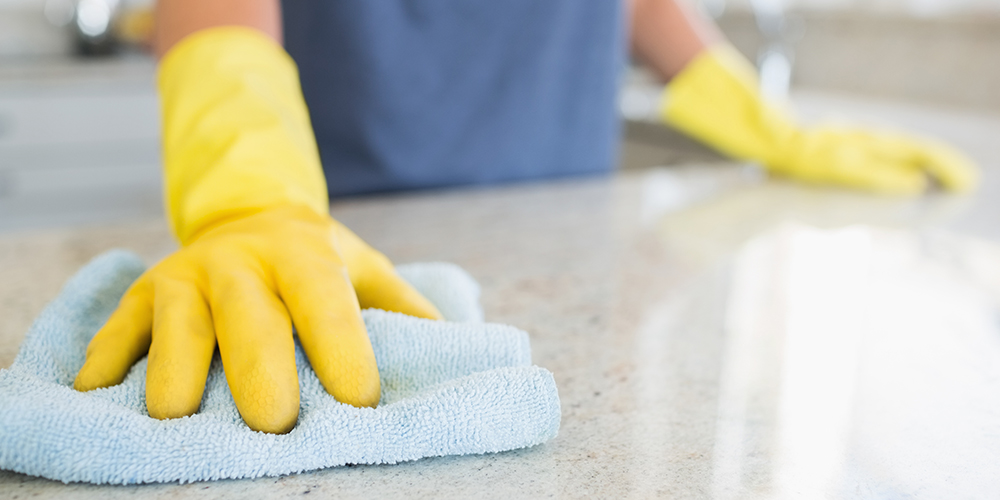 Cons – Vulnerable to Heat
While quartz is a fantastic material for kitchen countertops, you need to be aware that it is susceptible to high heat. This is due to the resin that holds the quartz together. This resin can withstand only up to around 150 degrees.
This can damage your countertop, so never place a hot pan directly on top of your beautiful white countertops. Always use a hot pad or trivet.
Cons – Not Everyone Loves White
Yes, we said it – not everyone loves white. Without the right aesthetic, a pure white kitchen may look sterile, stark and without personality.
We suggest using a quartz countertop with more noticeable veins if you're planning on a white kitchen. Our Natura Ave and Statuario Altissimo are popular options for those who want a predominantly white kitchen but still want some texture.
So, Yay or Nay on the White Kitchen Countertops?
While it is not exactly a clear cut decision, we are a big fan of white kitchens. Quartz is fast becoming the go-to material for kitchen countertops and white seems like it will be in fashion for a long time coming.