Quartz has been a favourite countertop material for kitchen and bathroom designs. Now, the very same material is changing the looks of modern-day office desks. People are digging the stylish looks of the quartz office desk.
But how does it hold up as a worktop for office desks? Below are the pros and cons of a quartz office desk for your buying consideration.
Pros of a Quartz Office Desk
Durable
The hardness test is a measure of scratch resistance. On a scale of 1 to 10, quartz has a hardness of 7 on the Mohs Hardness Scale. For comparison sake, the hardest being diamond at 10.
This means, your quartz office desk will not dent or scratch easily upon heavy impact or being grazed by a blade when you're cutting your paper.
Water and Stain Resistant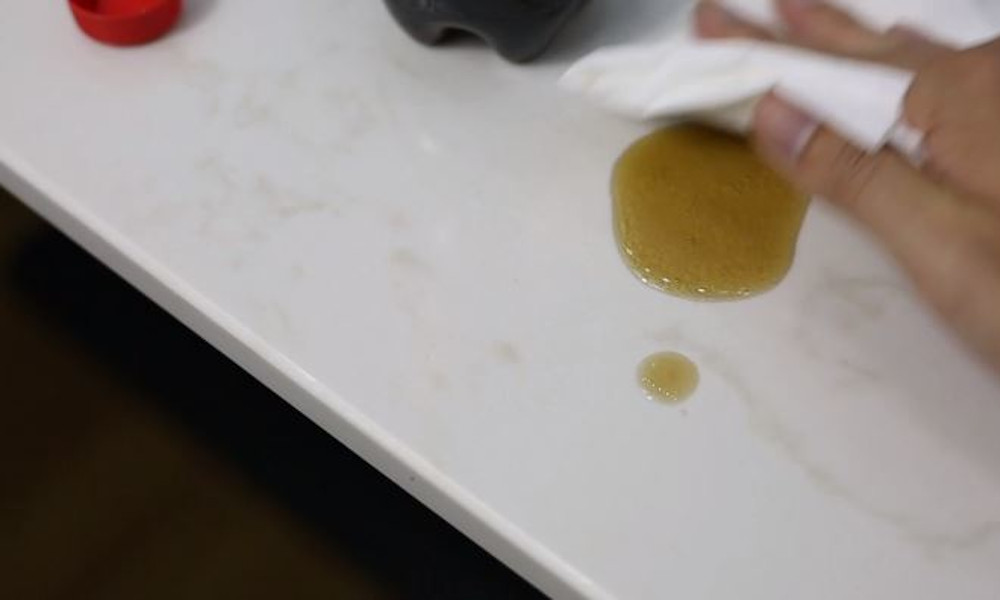 It is common to sip a cup of tea or coffee at your work desk. It's also no surprise to find ring stains on your desk caused by the dried liquid under your saucer or cup. Sometimes, accidents may happen when you're rushing and looking for your missing documents hidden under a pile of files and papers. A slight push and you may spill your beverage over your desk.
These stains may leave a permanent mark on your normal wooden desks. But this little inconvenience can be solved instantaneously without a sweat on a quartz countertop. Because of its non-porosity, stains and water have no way to seep into the surface.
Hygienic
It is due to the same non-porous quality of the quartz office desk that makes it a hygienic worktop. Without moisture, you won't have to worry about harbouring germs within the tiny crevices on your surface.
Most quartz countertops are NSF certified, making them food safe for kitchen use. Anything that works great in the food department definitely works wonderfully as an office desk.
Low Maintenance
One of the pros of a quartz office desk is the minimal maintenance it requires to keep it looking awesome at all times. Unlike natural stone and wooden countertops, periodical sealing is required to keep the surface pristine. But not with quartz. A simple wipe clean with soap and water is sufficient to remove dust and debris from the surface.
Now, you can channel your energy towards completing your deadlines, getting your deals signed, and smashing your work goals. Who has time for extra maintenance work?
Stylish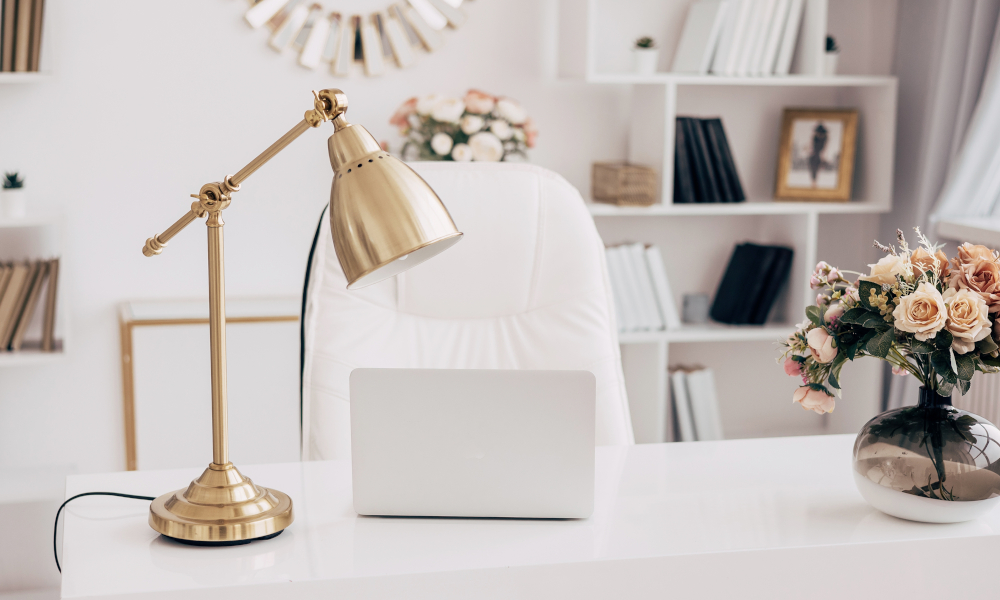 If you love the elegant veining on marble or the pretty specks on granite, you'll fall for head over heels with quartz. Because it is an engineered stone, you get the aesthetic features of natural stone minus the maintenance associated with granite and marble countertops. With a wide array of designs and finishes, it is easy to match your office desk into your office décor.
Cons of a Quartz Office Desk
Premium Pricing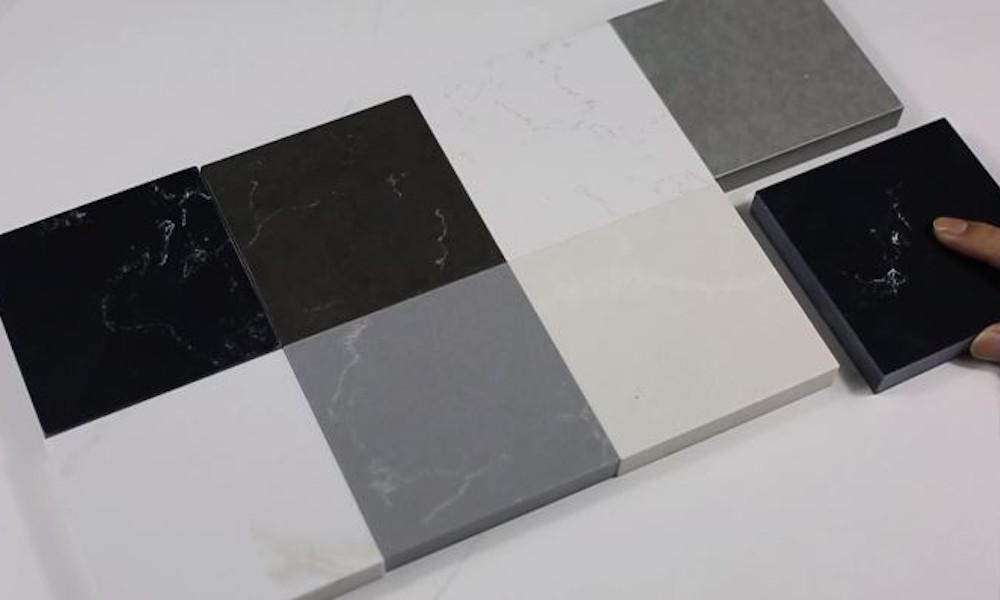 Unlike wooden and laminate office desks, the quartz office desk comes at a premium price. With its premium and long-lasting qualities, the price is definitely justifiable in the long run. When it's time to upgrade from a cheap makeshift office, the quartz office desk will elevate your working experience to a different level.
Discolouration When Exposed to Direct Sunlight
Quartz countertops are popular in the kitchen because of their heat resistance. However, if you expose your quartz desk under the sun, the UV rays from direct sunlight will discolour your beautiful surface.
Having said that, your quartz office desk isn't going to be placed in an outdoor office setting, hence, this disadvantageous feature should not be a concern at all.
Quartz Office Desks are Heavy
Quartz countertops are generally heavy and bulky. It is more difficult to move it around especially if you are redecorating your home office.
In general, the average weight of an office desk is between 25kg and 27kg depending on the material. The weight of a quartz office desk can start from 40kg onwards. However, newer quartz countertops come in sleeker and thinner materials without compromising their flexural strength.
Nonetheless, a heavy desk isn't all that bad. A solid desk that holds its weight wouldn't move about with the slightest pressure.
Finding the Perfect Quartz Office Desk
After evaluating the pros and cons of a quartz office desk, the advantages outweigh the disadvantage. If you are looking to furnish your home office, a quartz standing desk makes a stylish difference to your workspace.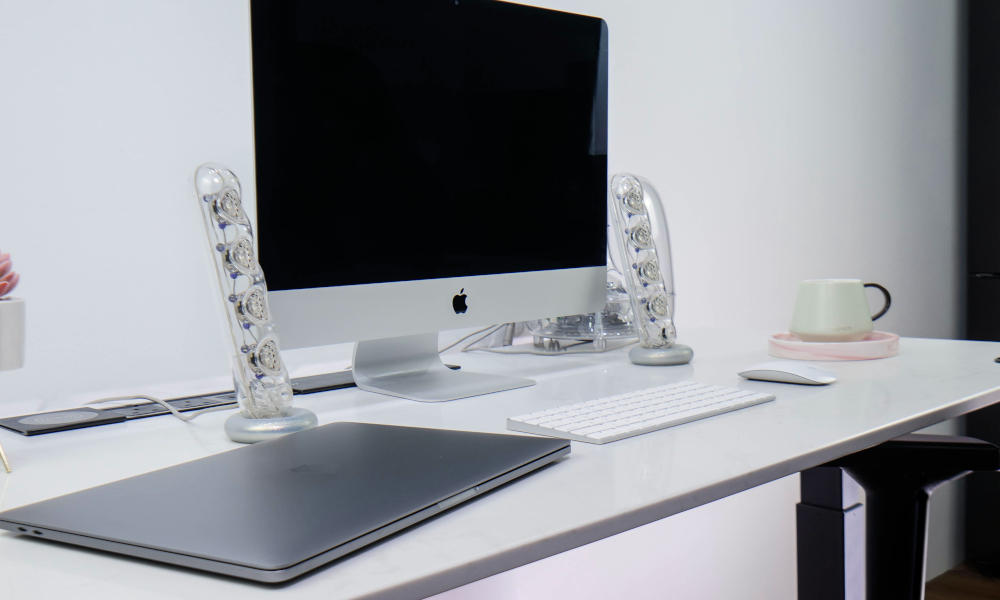 Unix Singapore has designed Uniq, the world's first quartz standing desk that is adjustable to both standing and sitting heights. This means you get the flexibility and the benefits of working on your feet after being seated for long hours.
Among the interesting features of Uniq are:
Handcrafted from a full quartz stone slab
Beautiful tabletop designs to select from
NSF-certified anti-microbial
Integrated power solutions to keep your wires organised
Touch-sensitive control panel to programme your preferred height
Child-friendly features to keep your loved ones safe
Resistant to stains, heat, scratches, and impact
If you're considering a standing desk, Uniq will make a wonderful addition to your office space.