Choosing quartz to use as the material for your countertops is a great choice for multiple reasons.
First, it is the cheaper, more customizable alternative to granite. Second, it is increasingly easier to find quartz that can match the colour and feel of any room in your home. This is due to the fact that quartz holds thousands of colour-scheme possibilities.
These qualities make quarts the darling material for many interior designers. Mixing and matching your kitchen surface with your interior have never been easier.
We've created a brief guide on how to select quartz colours that accents any room in your home.
How to Select Quartz Countertop Colours: A Brief Guide
The first thing that you should do is take a detailed look at the room that's getting the countertop. Selecting a great colour scheme doesn't happen accidentally, but only comes when the designer understands the tones of the room.
Overtones and undertones are always present in the scheme of a well-decorated room. Whether these tones are located in the trim of your door-frames or the stain on your cabinets, there are colours working together to create the theme of your room.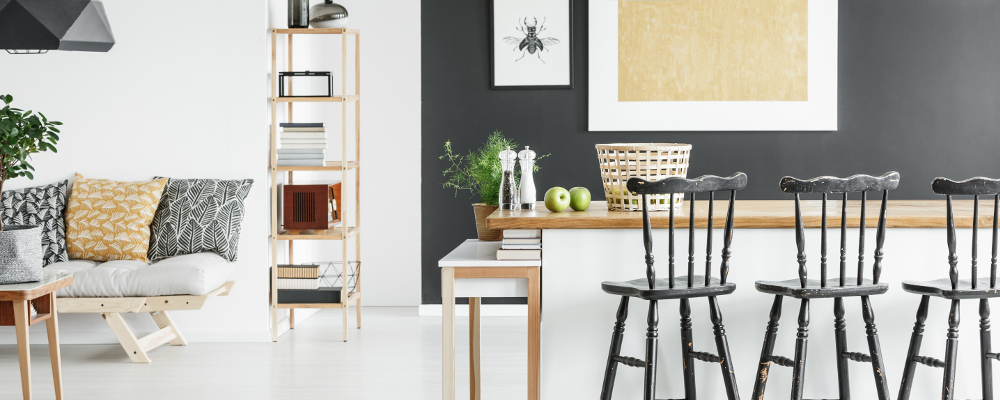 Identify the primary tones in your room of choice and make the decision to either contrast those tones with your countertop or keep them in the same tone. Staying within the same tone of the room provides a grounded, unified feeling.
Utilize the Colour Wheel
You may have a room that is eclectically decorated with a number of different pieces. That's totally fine, but you're going to want to take a broader look at the scope of your room.
Look at the general trends of the colour scheme in the room and see how things are working together. Here, you can utilize the colour wheel as a guide to find the perfect colour scheme that complements your entire home.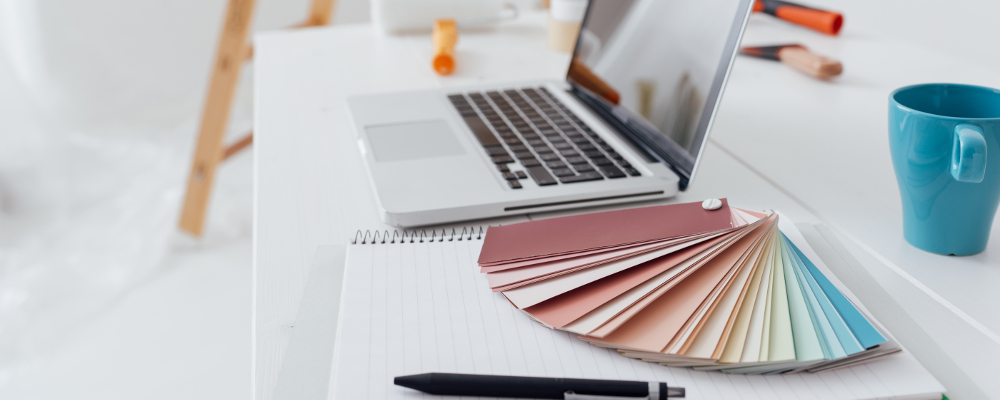 Complimentary colours are always a great foundation when you're thinking about vibrant and expressive colours to use in your quartz. There are some general rules of thumb when you are dealing with more complicated colour schemes.
Blend Dominant Colours
Let's say you have a very dark set of cabinets that are complemented by lighter coloured walls. You should try and split the difference in your choice of countertops. The idea is that the countertops will serve as a bridge between the two and bring out the dark in the cabinets and the light in the walls.
This, of course, should be leveraged by the reality of your room, but it's certainly something to think about.
What are You Going For?
What kind of feeling do you want the room to have? A burst of energy and activity? A calming zone for relaxation?
Research confirms the idea that colours have a huge effect on how you feel. The presence and blend of certain colours can drastically change how you perceive a room.
Try and pick a feeling, then choose the coloured quartz that best matches it! The colour yellow, for example, emotes feelings of warmth hand energy. Yellow is a vibrant colour that activates and engages everyone in the room.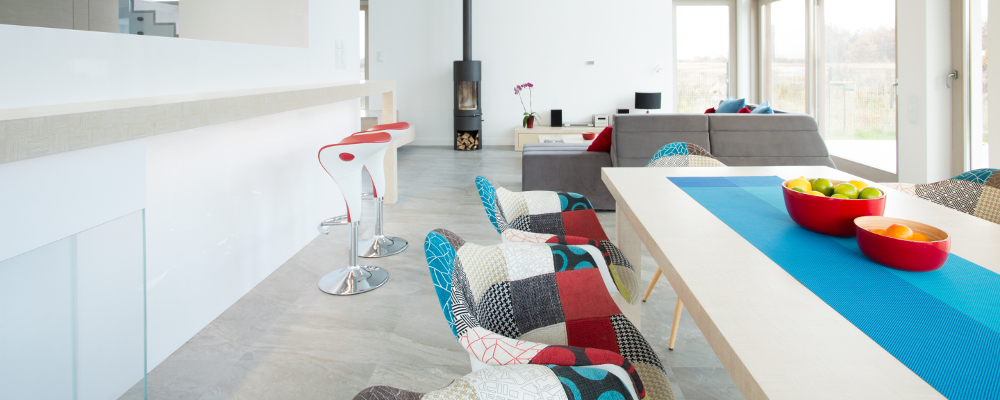 So, if you are looking to create a room that stimulates great conversation, you might look for yellow countertops to boost the energy of the room. If you wanted a room that was meant be very calming, however, you would look to the colour blue.
Countertops Last a Long Time, the Colour of Your Wall May Not
Colours of the season are always changing. When you consider the colour of your countertop, it is best to select one that has a timeless appeal – one that withstands the changing trends.
A neutral coloured countertop makes it easier for you to play mix and match with the décor and wall paint. Today, you may like pastels, but how sure are you that your tastes won't change in future?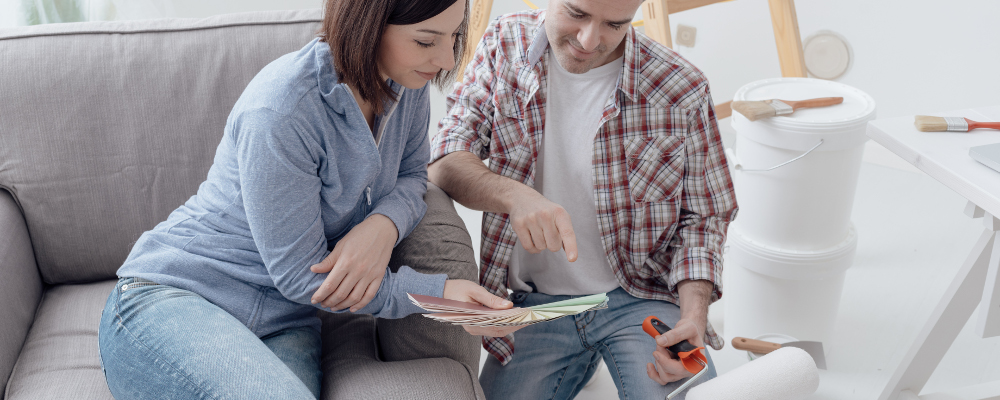 The trends of the season shouldn't be dictated by your countertop which you might not be able to change, because it is a permanent fixture. Unless you overhaul and renovate your kitchen, painting the walls and changing the decorative accessories seem like a more cost-effective option.
Interested in Exploring Ideas?
When you're trying to find the right stone in the right colour, it's important to have a lot of options at your disposal.
Maybe you've been looking into the wrong materials, or maybe you just haven't come across the one for you.
In any case, we have everything you need if you're interested in learning more about countertops.