As home prices inch upward, homes are beginning to shrink in size. In densely populated areas where space is scarce, it's not surprising to see newer HDB units spotting smaller square feet. Since every square foot of the house is precious, homeowners have to be creative when it comes to maximising their living space.
You do not have to cramp your style just because you live in a smaller house. There are many ingenious solutions out there to help you optimise your home space without sacrificing style and comfort.
Here are 7 clever ideas to optimise your small home.
1. Modular Storage Units
Modular storage units are one of the best inventions for small homes because you can customize your storage units according to your space. Whether it is just one cubby or a stacked unit, you have free rein to modify the design according to the required width and height of your available space.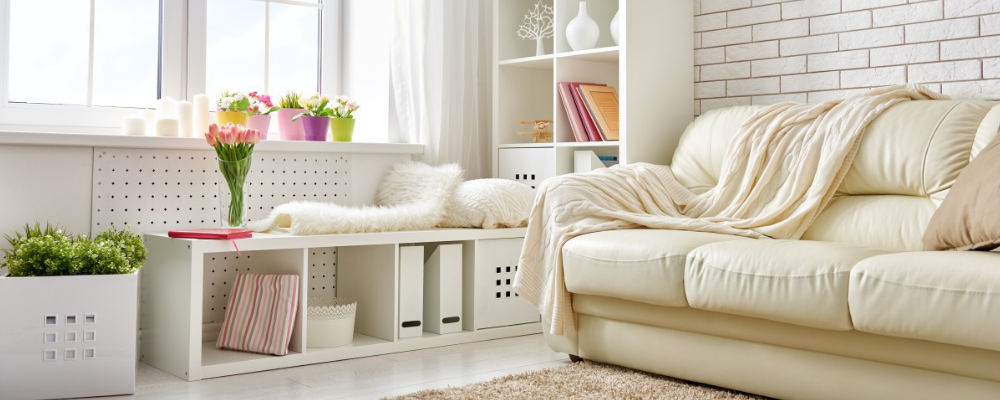 Modular storage systems are perfect for the bedroom, living room, kitchen, and bathroom. Best of all, when you are bored of the design, you can rearrange the units to freshen up the space without actually buying new furniture and fittings.
2. Sliding Doors
The conventional way of opening the door takes up a lot of room space and are cumbersome especially in tight spaces like bathrooms and kitchens. Keeping the door ajar may hinder movement and also prevent full utilisation of your space. Think: Doors that open up to your bathroom only to block your sink, or even the toilet bowl.
Then, just close the door, you may say. But what if you wanted to air your room and let some natural light in?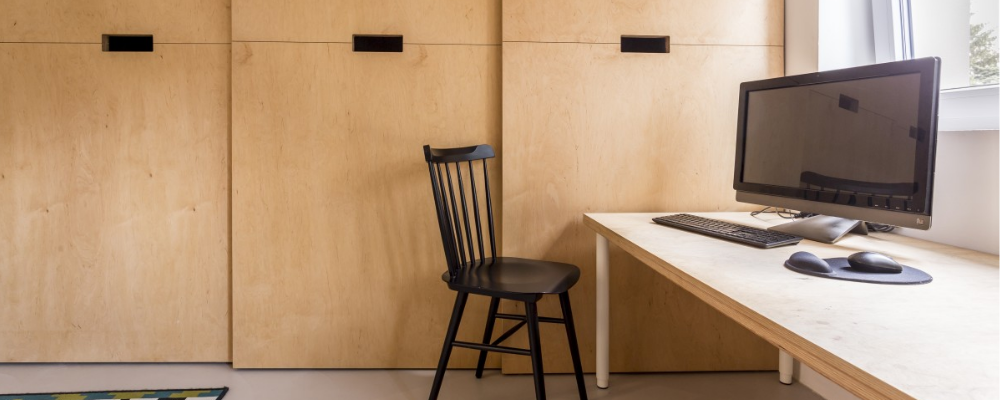 Sliding doors are the modern answer to conventional doors. They work well to segregate the balcony, kitchen, bathroom and even your cabinet and clothes cupboard!
3. A Loft for an Additional Bedroom
If you have the privilege to live a home with a high ceiling, you can consider building a loft to optimise your home's vertical space. That way you can have full use of the area below the loft for a working space, closet, or another bedroom.
4. Multipurpose Furniture and Fittings
When it comes to furniture and fittings, aesthetics and functionality must come hand in hand. Invest in quality furniture and fittings that serve multipurpose functions.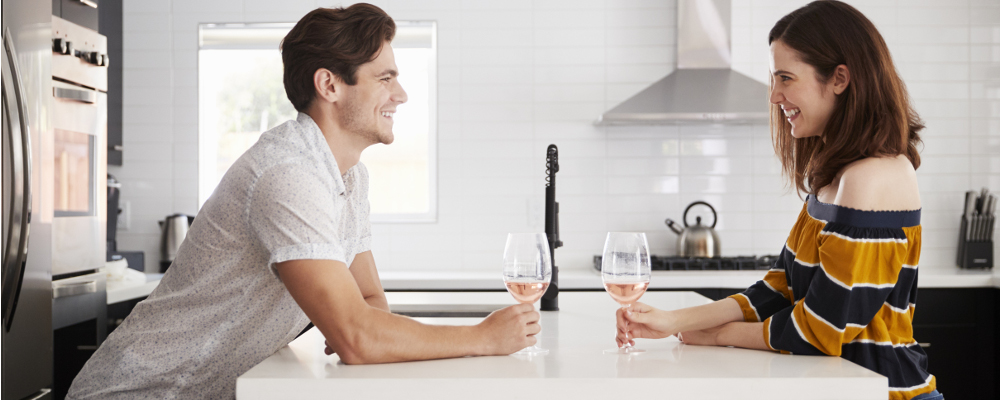 A kitchen island that works as a dining table and also as a separator between the kitchen and the living room. It is important to ensure that your kitchen island is made from durable and high-quality material like quartz because it is not only a space for prepping food, but also a dining and working space. You'd definitely want your countertop surface to withstand multiple usage.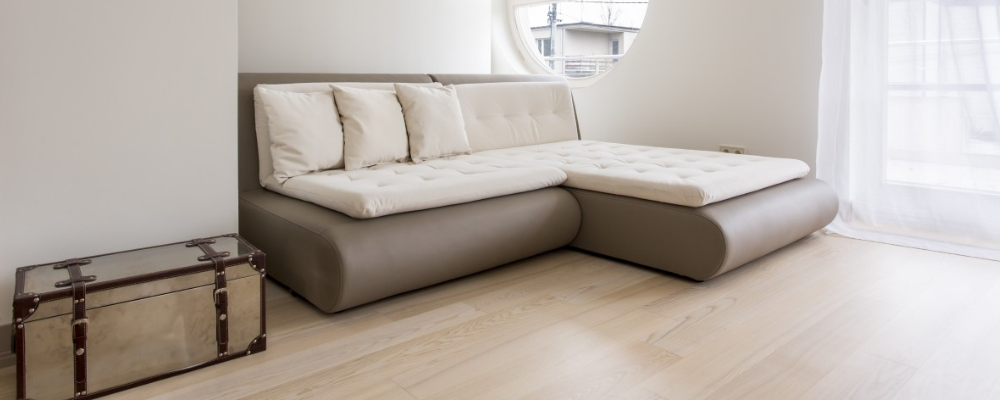 Don't have an extra room for guests? A sofa bed makes a fitting addition to your living room. Convert it to a bed to accommodate guests when they visit and transform it back to a sofa for daily use.
5. Hidden Shelving
Hidden shelving is an ingenious way to store your items away from prying eyes. Make use of your walls, bed and even the stairs to your loft when you have limited floor space.
Beside the cool factor, your home would certainly look much neater and wider when you have lesser clutter on display.
6. Mirror, Mirror on the Wall, Who Has the Widest Space of All?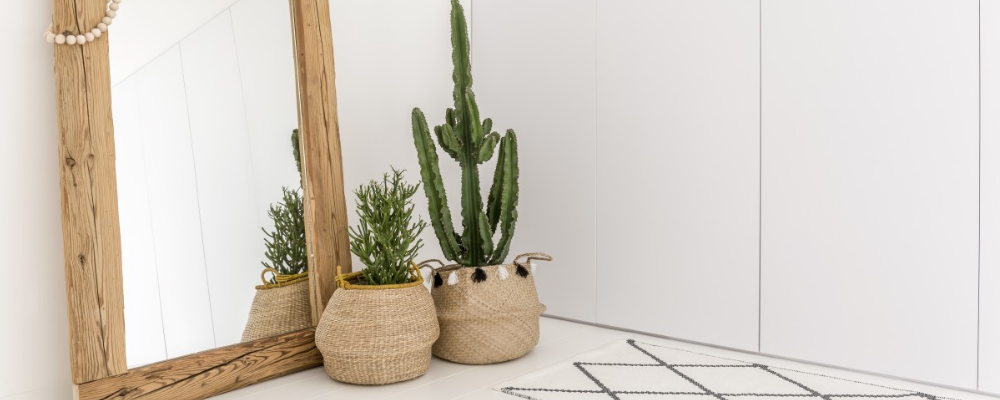 If you didn't know already, mirrors are not only a small home's best friend, they can do wonders to create more visual space. If you don't believe in magic, at least, believe that the mirror can still trick the eyes when it comes to creating a more spacious atmosphere.
7. White Walls and Surfaces
Choosing the colour scheme of your home is important especially for small spaces. 
White walls and surfaces are a favourite among interior designers for small homes. The light the bounces of the white surface makes the room appear brighter and bigger than it actually is.
Being a very practical colour, the neutral shade of white provides you the flexibility to style your home with pops of colour. You can never go wrong with a white backdrop because it helps bring out the colour of your other decorative elements.
Go Minimalist to Maximise Space in Your Small Home
Living in a small space forces you to purge your junk and keep only what is necessary. In other words, go with the minimalist trend.
Declutter your home to make way for things that would only spark joy.
If you have old newspapers, receipts, pamphlets and notice letters lying around the kitchen counter, it's time to send them to the recycling bin. Consider selling your unworn clothes and unused items that are still in good condition online, and if you are feeling generous, donate them to the salvation army or to charitable bodies.
When all else fail, keep this mantra in mind: Buy less, but buy better.