Do you have elderly family members who are staying with you? Or are you welcoming your parents or grandparents into your new home soon? If so, is your home senior-friendly?
Depending on their age and health, some home adjustments may be required to accommodate their needs. Learn how to make your home more senior-friendly to ensure a more comfortable stay during their sunset years.
When you are designing a senior-friendly home, you need to consider the following: dexterity, mobility, vision, balance, and safety.
Ample Lighting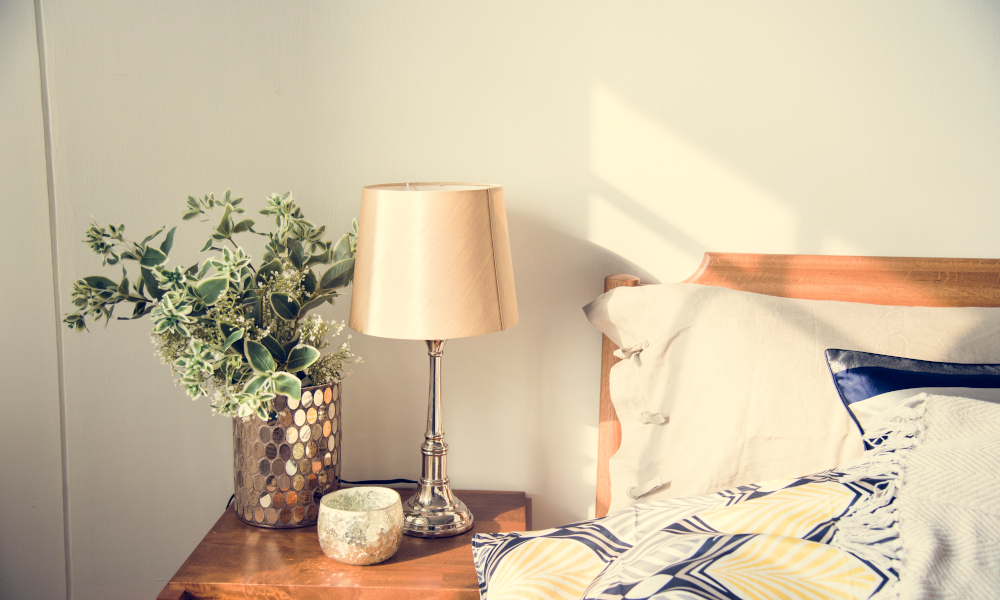 Keeping your home well-lighted is necessary when you have elderly members living with you. A well-lit area prevents mishaps such as knocking over items and falling.
We emphasise lighting in all areas of the house especially the bedroom, bathroom, kitchen, staircase, and doorway. The switch should be accessible at the entrance of each room.
For the bedroom, you can consider installing a two-way switch, one at the doorway, another beside the bed. If this isn't possible, a bedside lamp will certainly help provide some light during those nightly trips to the bathroom.
We also love motion-sensor devices that light up each time they detect movements. Not only is it convenient, but you also wouldn't have to fumble over switches in the dark.
Safe Floors
When it comes to flooring, most times we are concerned about slippery surfaces. If you are planning to buy slip-resistant materials, you can consider luxury vinyl flooring tiles that are designed to mimic elegant stone and hardwood flooring. The surface of this material is coated with an anti-slip solution, making it more durable and water-resistant.
Slippery floors are not the only hazard for our elderly family members. Another cause for falling is tripping. Items such as a thick floor rug may pose a tripping hazard to your elderly family members. The key to safer floors is to reduce or eliminate any uneven points that may cause a fall.
Easy to Clean Surfaces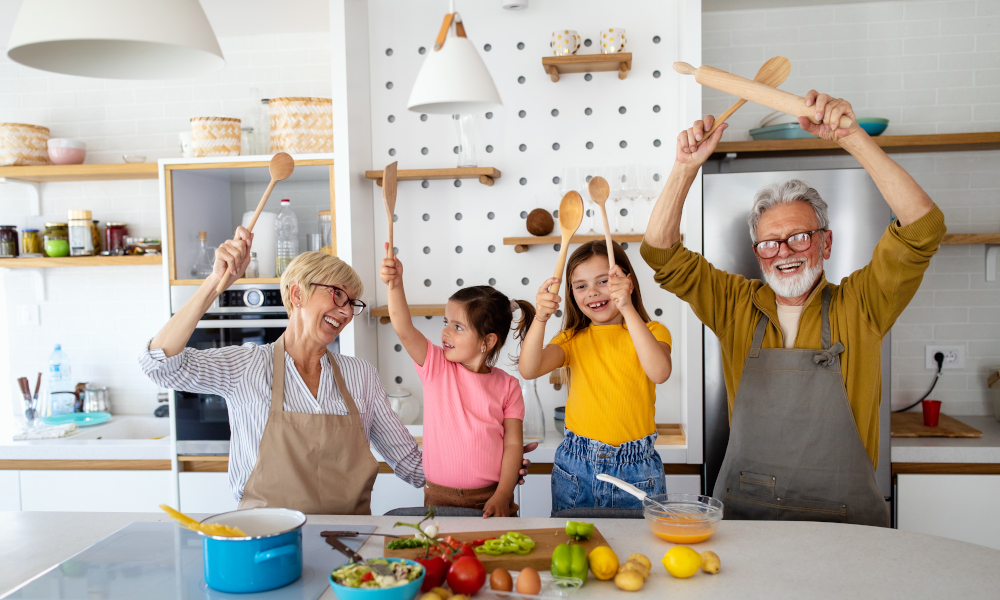 While cleaning is necessary, it takes up a lot of energy and time. Make your home as easy to clean as possible so that it becomes a hassle-free activity. After all, shouldn't you be spending more time bonding and creating happy moments with your loved ones?
Some surfaces require more effort than others. When you are selecting countertop surfaces for your kitchen and bathroom, go with materials that are easy to maintain without sacrificing aesthetics. Quartz makes beautiful countertop surfaces because of its durability, ease of maintenance, and hygiene.
Lever Handles vs Knobs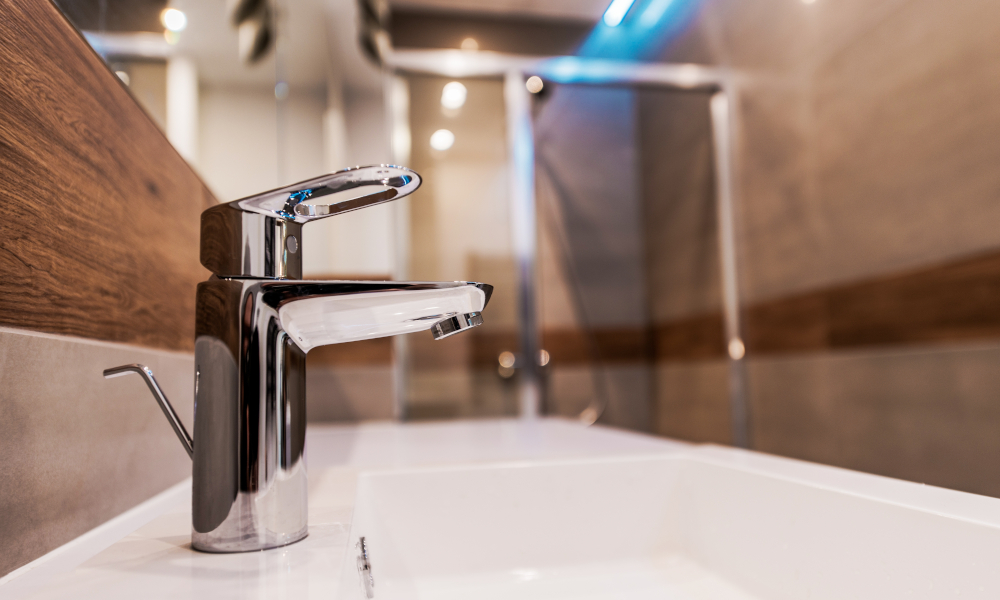 When you're young and active, it is difficult to imagine how simple things like opening the door, turning on the tap, and toggling between switches can be a challenge.
With age catching up, the elderly are prone to ailments such as arthritis that may impair dexterity. Simple chores can be both painful and frustrating without the right hardware.
To ease their day-to-day living, simple tweaks within the home can work wonders. Consider replacing doorknobs and taps with lever-style handles and faucets.
Create Wider Walking Space
For seniors who require the use of a wheelchair or walker, create wider movement areas for them to comfortably manoeuvre around the house.
This means removing all potential clutter on the floor and rearranging the furniture to provide adequate space. Remove potential obstacles at the narrow doorway so that they can enter and exit easily.
Grab Bars in the Toilet
Grabs bars are usually installed beside the toilet bowl. There are various types of grab bars to assist the elderly who require additional support to lift themselves safely or to sit down.
Senior-Friendly Furniture and Fittings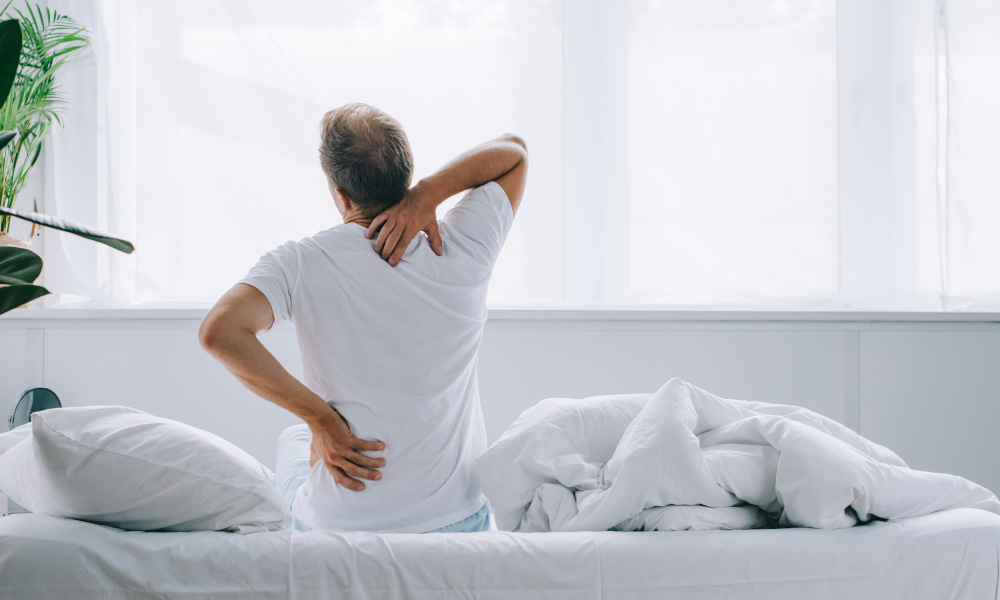 When it comes to seating and sleeping arrangements, buy chairs and beds that are firm and provide good lumbar support. This enables your senior family member to have a more restful sleep and less painful backaches.
Also, make sure that the bed and chair are at an appropriate height. This will lessen the effort to sit down or get up. Anything too low or too high may be very exhausting to climb in and out of it.
If you have tall cabinets, keep necessities within reach at the lower shelves so that they need not have to over-stretch and climb just to retrieve an item.
Other Considerations to Make Your Home More Senior-Friendly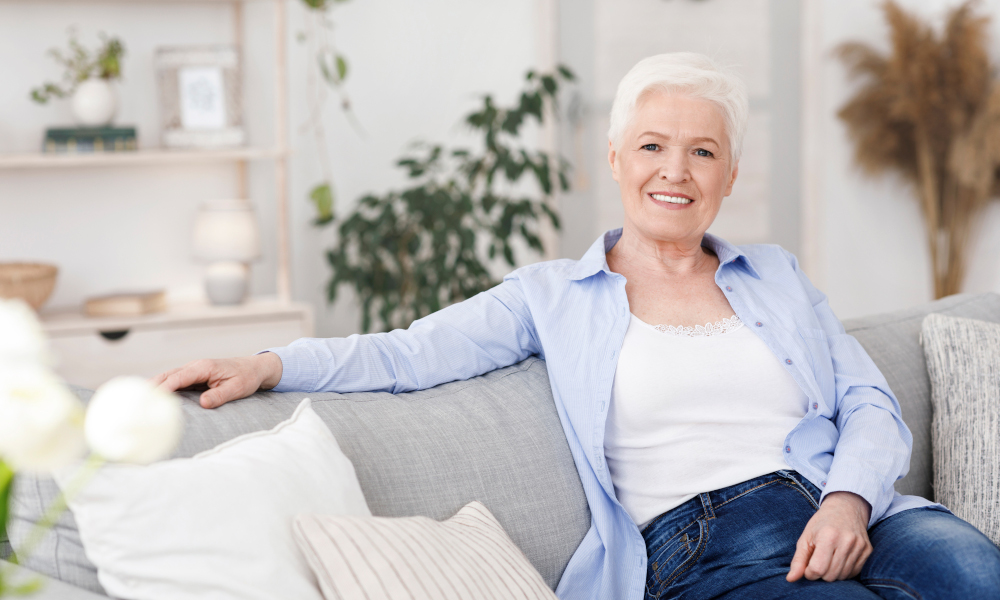 HDB has implemented an Enhancement of Active Seniors (EASE) program that allows you to install improvement items in your HDB flat to make it more elderly-friendly. The program is highly-subsidised, hence you only pay a fraction of the cost for either one, two, or all the three items below:
Slip-resistant treatment to existing floor tiles of up to 2 bathrooms/ toilets
Grab bars are offered in a set
Up to a maximum of 5 ramps within flat and/or at the main entrance
Once you make your home more senior-friendly, it will also be child-friendly home. The biggest concern for both these age groups is the safety aspects of the design and layout.
Nonetheless, a senior-friendly home can still be stylish and modern because most of the designs implemented do work well for all age-groups.