No matter how well your home is built, there are bound to be incidents that require maintenance and repair. There are tasks that should be part of every homeowner's living skills 101. Nonetheless, complex home repair and maintenance jobs should only be handled by professionals.
Below are 5 home repair and maintenance tasks that require an SOS from the experts. Don't say we never warned you.
Major Electrical Repairs
Electrical installations and repairs can be costly. You could save some time and money if you are able to perform minor tasks like replacing the light bulbs, starter or even checking your fuse box.
However, electrical repairs that involve complex wiring, new wiring or high voltage require a certified electrician. Do not attempt to do this yourself if you are neither confident nor equipped with the right knowledge and tools.
A wrong move may cause a short circuit, spark a fire, or worst, send a jolt of electricity right through your body. Either way, it can be costly and dangerous to you and your home.
Extensive Plumbing Work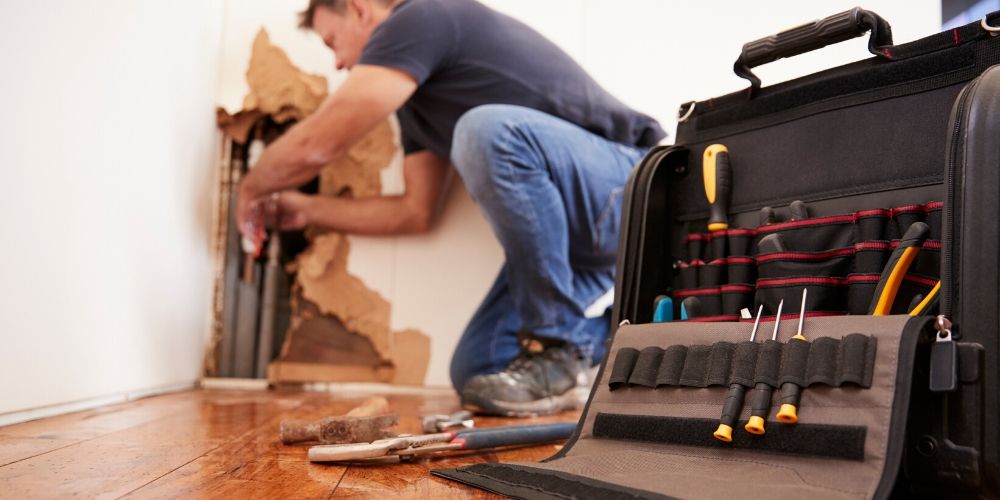 Minor sink and faucet maintenance can be done on your own. But if the plumbing work is directly connected to the toilet, water tank, water heater or sewage system, let's not be a hero. Call the plumber.
Most piping lines are well hidden behind the wall or above the ceiling. Depending on the extent of the repair, you might need to hack the wall or cut a hole in the ceiling. An amateurish job may aggravate the leakage, cause a flood or even damage your home structure.
Installing a Leak-Proof Sink
Traditional top-mount and undermount sinks do not guarantee any waterproofing at all because of the way they are installed. When the silicone erodes at the ridges of the sink, it provides a gateway for water seepage into the cabinet. The damp conditions provide a conducive environment for mould to grow.
It's no surprise that leakproof sinks are all the rage in 2019. Sinks like Aurasink guarantee waterproofing to prevent under-sink leakages.
When it comes to Aurasink, the professionals at Aurastone uses a customised clamping system to ensure that the silicone dries thoroughly. This process creates a water-tight seal at the ridges of the sink and the countertop.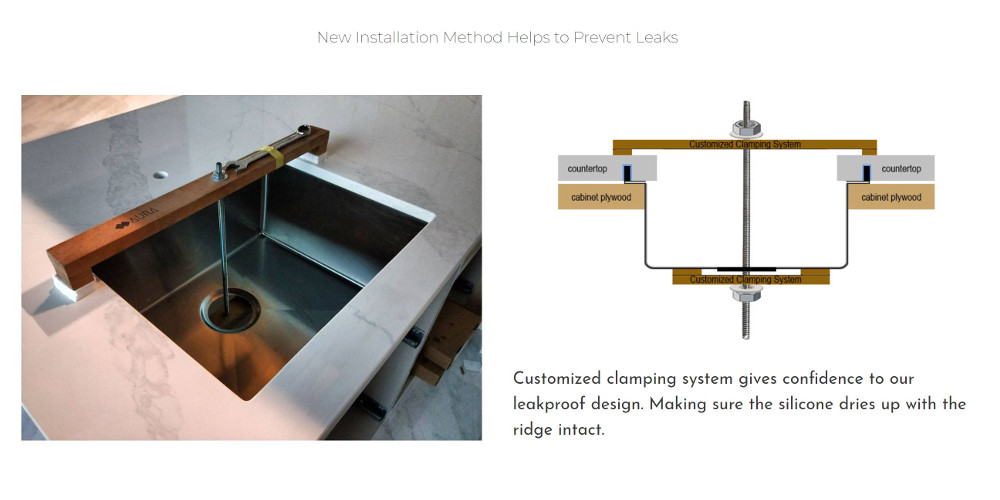 In fact, we recommend that all kitchen sink installations be conducted by a skilled contractor because they have the right tools and equipment.
Home Renovation
One way of increasing your home value is by renovating your kitchen and bathroom. But if done by an amateur, it can also devalue your home.
Hence, getting the right renovation contractor to do the job is important. Renovation in parts of the house that require extensive HVAC plumbing and electrical work should only be performed by a professional.
For HDB dwellers, be sure to only hire registered contractors with the Directory of Renovation Contractors. These contractors are fully aware of the HDB's requirements for renovation and are able to ensure the structural integrity of the building is not affected.
Wallpapering Your Home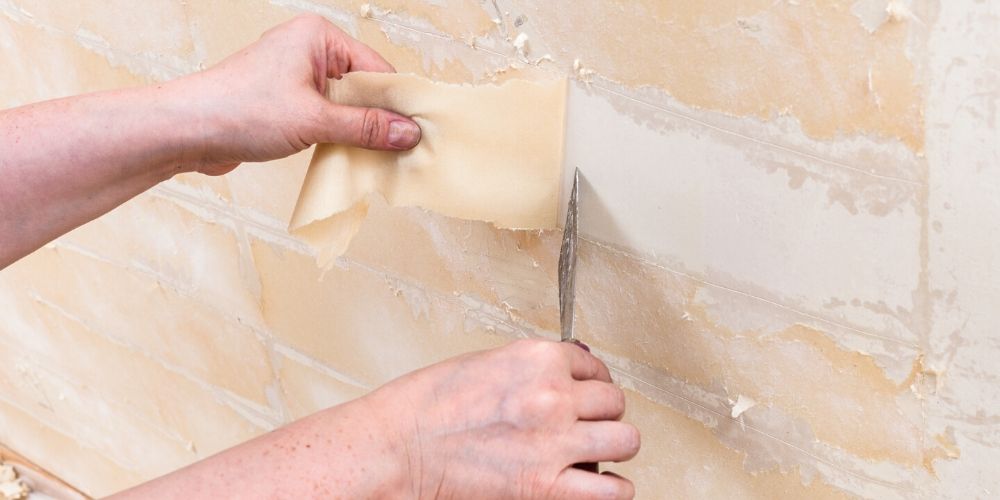 What's so difficult about sticking papers onto your wall? Most wallpapers are self-adhesive anyway.
Well, for the unskilled hand, wallpapering your home takes more than just peeling off the patterned surface and pasting it to the wall.  You need to be aware of the surface priming, design alignment, and making sure there are no pockets of air bubbles trapped between the paper and the wall.
You may DIY your feature wall because any glitches can be easily and cheaply rectified.
This is not the case if you are planning to wallpaper your entire home, or when your home comes with high ceilings. A proper wallpapering job requires at least 2 people. You can rest assured that your walls are in good hands when you hire a professional. Best of all, you don't have a risk of running out of wallpaper midway due to miscalculated judgment.
When to Rein in the Professionals for Home Repair and Maintenance?
Our word of advice? Engage the professionals to come to your aid for any home repair and maintenance that falls under these categories.
Does it require skilled training or certification?
Do you need a permit?
Does it require specialized tools?
Will it endanger your life?
Can it permanently damage your home?
Will you lose interest in the job midway?
If you are looking to renovate or upgrade your kitchen, Aurastone has a team of experts who can guide you through your kitchen countertop and sink needs. When it comes to the pulse of your home, you can place your trust in the professionals to build your dream kitchen!