Have you started working from home? Since the virus outbreak early this year, working from home has become the buzzword of office trends. If you have always wanted your dream corner office, the opportunity has presented itself. You can create your very own ideal home office setup right in the comfort of your home.
Experiment with these amazing home office setup ideas below and work like a boss.
Green Space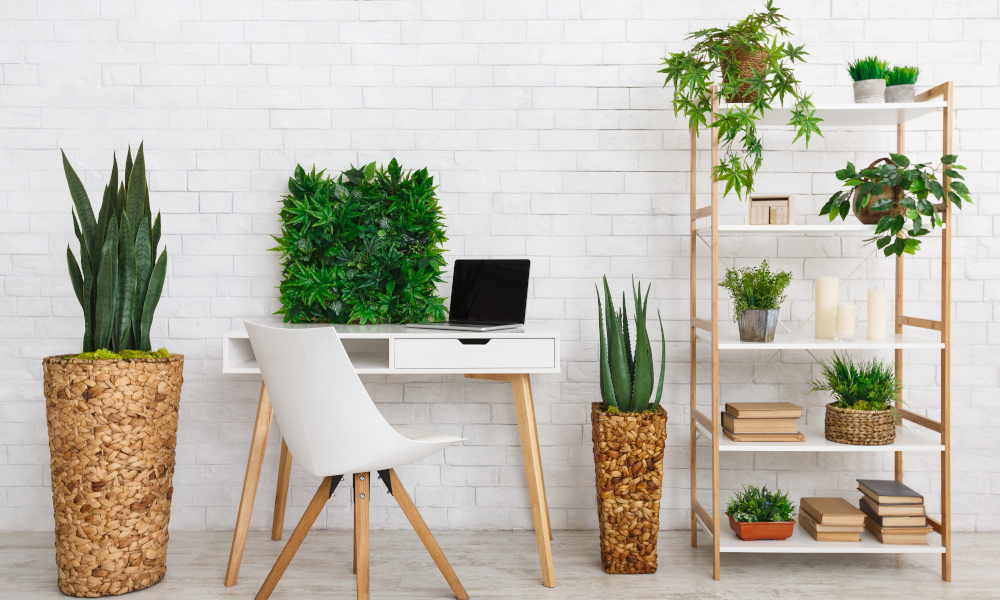 For nature and plant loves, surround your home office setup with plants. Working among greenery has a lot of benefits.
Research shows that plants can increase productivity and creativity. Plants are nature's natural therapy for your mind and body. That's why looking at greenery elevates your mood and decreases stress levels. When you are working in a fresh atmosphere with better air quality (plants produce oxygen during the day), you will be more alert and focused on your tasks.
Some pretty potted plants that you can consider for your home office setup are snake plants, decorative ficus, pothos money plant, and succulents.
Small and Cosy Corner Office
Space is a luxury for many people. Not every home is equipped with a study room. But you can still set up a cosy corner in your home and make it a private working spot.
When you only have a small space to work in, keep only your working essentials around you. The rest is just clutter. All you need is your phone, laptop, mouse, notebook and pen.
Just ensure that there are sufficient lighting and ventilation to keep you from dozing off.
Home Office Setup by the Windows for Natural Lighting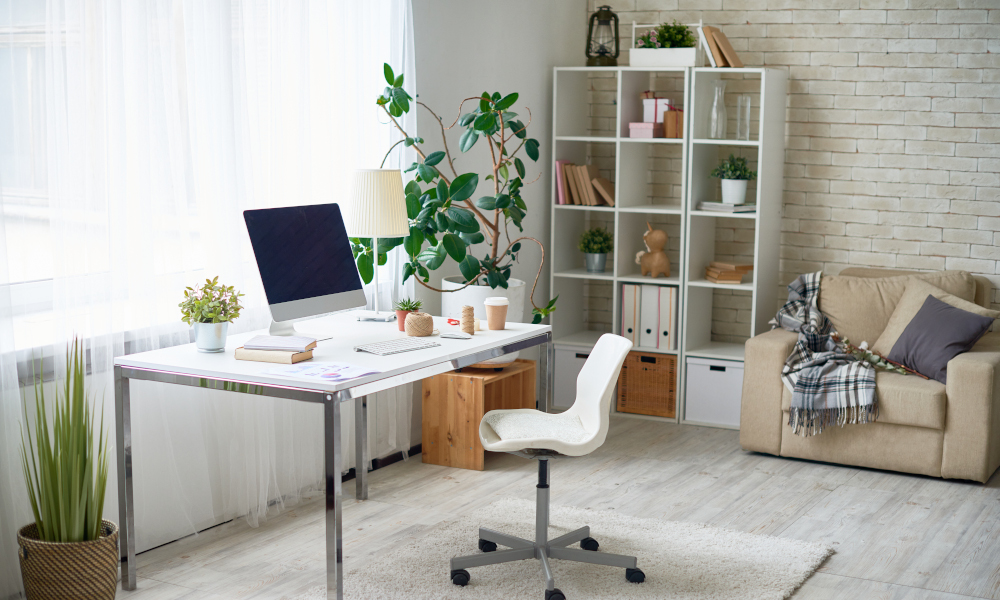 Setting up your workspace by the window allows you to benefit from lots of natural lighting. Keeping the windows open allows you to enjoy the fresh air.
It is common to lose track of time when you work from home because everything is within reach. There is no train or bus to catch and no one to remind you it's time to go home. When you're working around natural lighting, your body clock will tell you when to start and when to stop as the sun rises and sets.
The Bedroom Office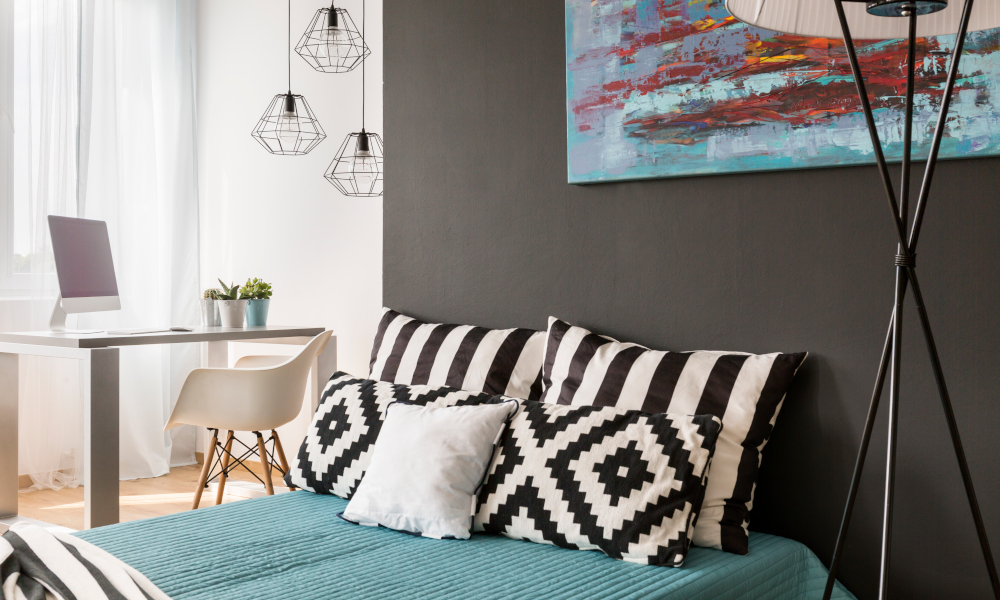 Some people discourage working in the bedroom. The bedroom is supposed to be a place for rest.
But when you have young children at home, it isn't always easy to work in the living room. The distractions are plenty to derail you from your tasks.
For the bedroom office to be more effective, set up your working corner as far away from your bed as possible. That way, you will not be seduced by the comfy calling of your bed.
Working in your bedroom requires more discipline. Start by making your bed first thing in the morning. This sets the momentum of the day.
Kitchen Island Office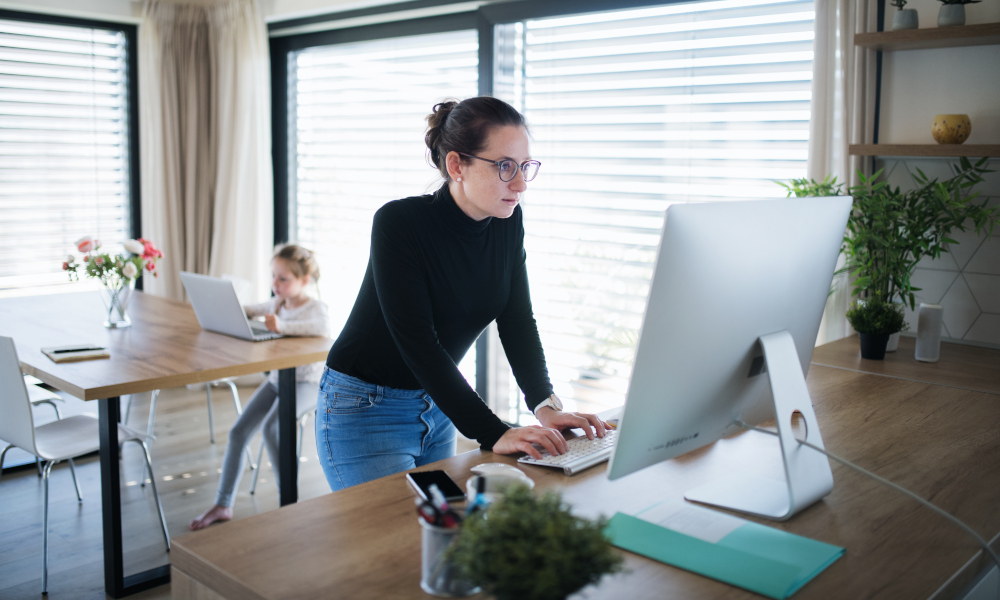 Your kitchen countertop makes a perfect work surface that extends beyond just food preparation. Working at your kitchen island allows you to multitask because it's usually installed in the heart of the home. You'll feel happier to have some quality time with your family, keep an eye on the stove and still get your work done.
Before your set up your office, keep your countertop clean and dry. You really wouldn't want food stains and water spills on your electronic equipment and work notes.
Office for Two
For dual-income families, your spouse may inevitably become your co-worker sharing your working space with you. If your work doesn't involve too many conference calls, creating a shared working space that is comfortable for two people can be done in your study, dining table or home bar.
When you only see each other just a few hours a day, you can now spend time together and get to understand each other's working styles. That way you can encourage each other as both of you toil in your work.
Improve Productivity with These Practical Home Office Setup Ideas
Whether it is your bedroom, kitchen counter or living room, you can create a working oasis right at home with some tweaks. These ideas can be combined to fit your working style and personality. Also, remember to always keep your worktop hygienic and organised to make working from home more pleasant.