When it comes to preparing your home for the final move-in, you would have checked off all the major items in your to-do checklist. Beyond the bigger picture, lies smaller essential items that complete your home.
Below, we have shortlisted 10 essential items to buy for your new home.
1. Cleaning Supplies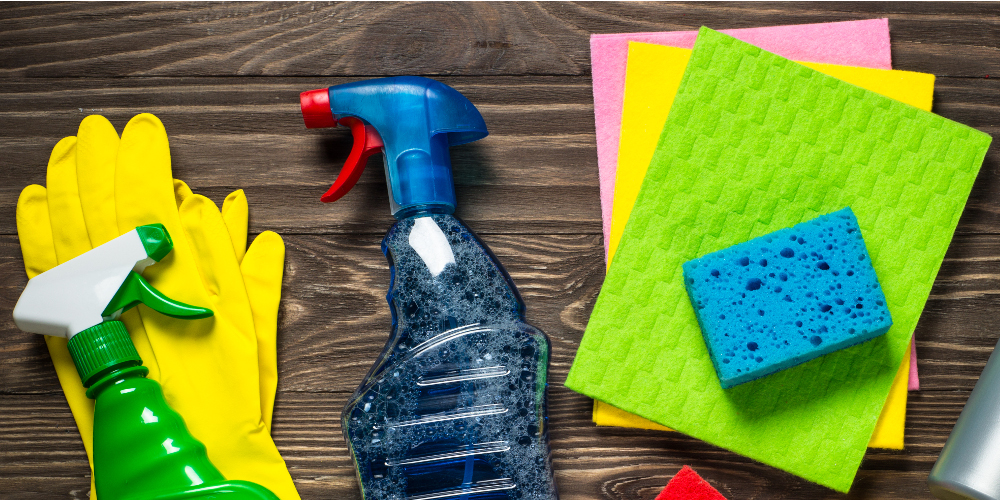 Hygiene is a very important aspect of the home. Make sure you have your ready supply of multipurpose cleaners to keep your home sparkling clean.
For DIY lovers, vinegar and baking soda are essentials for every home. These two items can be used to drain clogged pipes, freshen cloth sheets, and cleaning surfaces.
However, if you have marble surfaces at home, check the ingredients of your cleaning solution first before you start cleaning. Harsh and acidic cleaning agents are not suitable for your marble countertop.
2. Day and Night Curtains for Bedroom and Living Room
A day curtain allows natural light to stream into your home without the harsh glare from the sunlight.
In the evenings when it gets darker, the night curtains provide your home with more privacy. Also, night curtains can block out any offending light just so you can have a more restful sleep.
3. First Aid Box & Fire Extinguisher
A first aid box and fire extinguisher aren't items you use daily. But when an emergency arises, these two items are a lifesaver!
Always keep your first aid box and a fire extinguisher in readily accessible places. You won't have time to look for these two items when there is an emergency. Learn how to use the fire extinguisher correctly.
4. Foldable Stainless-Steel Clothes Drying Rack
Your wet laundry needs a proper place to dry. Gone are the days when you dry your laundry on bamboo poles which are extended out from your balcony or window. Not only are these unsightly, but safety is also a concern should the pole break.
A foldable drying rack lets you dry your laundry in an organised way within your compound. When not in use, simply just fold it back to place.
5. Home Toolkit for Basic Repairs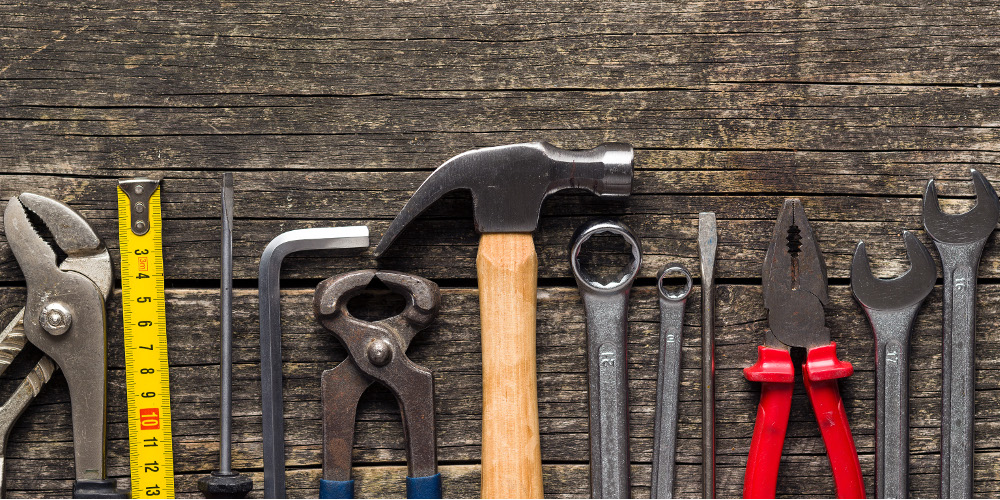 Having a home toolkit will save you time and money when you perform simple repairs at home. Engaging a professional to repair simple items will cost you money.
Simple things like tightening the screws on a loose door hinge, changing the faucet, or removing an offending nail can be done if you have a home toolkit readily available.
6. Mirror Cabinets for the Bathroom

Mirrors are a necessity in every home. Never leave home before checking yourself in the mirror. In a world where first impression matters, don't step out of your home before giving your appearance a check.
A mirrored cabinet has dual-function. For small bathrooms, a large mirror creates visual space. And since it is also a cabinet, you can store all your toiletries behind it without cluttering your pretty bathroom vanity top.
7. Multipurpose Cooking Appliances
A multipurpose cooker such as an air fryer is a great investment for your kitchen. Newer models of air fryers have baking, grilling, stir-frying, roasting and other options all-in-one. There are pre-set timers and cooking modes that make cooking a breeze.
After cooking, you only need to clean just that one appliance. If you have a small kitchen, a multipurpose cooker is a delightful space-saver.
8. Sofa Bed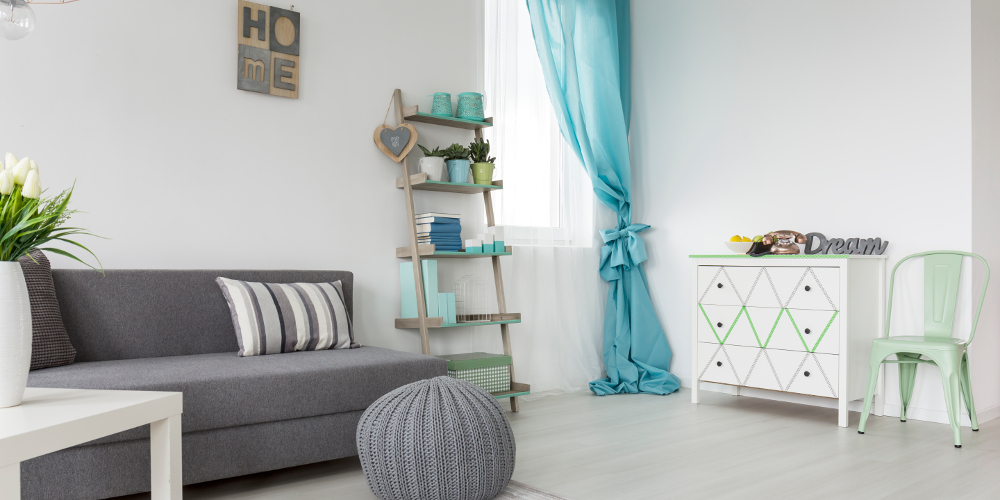 Many newer HDBs are smaller in size. A sofa bed is a versatile piece of furniture that every small home should have. Convert it into a comfortable bed for two for your afternoon siesta, or use it as an additional bed for guests who are staying over.
When you're not asleep on it, simply just prop it up, and you have a sofa for your living room. It saves your home a lot of space.
9. Steam Iron
Don't go to work in crumpled clothes.
The steam iron is a must-have for your home. Unlike the normal electrical iron, we recommend that you invest in a steam iron. The heat from the steam iron is more evenly distributed, thus making ironing less of a chore. It saves you more time and energy.
Plus, a well-pressed shirt does make a good impression.
10. Torchlight
Looking for things in the dark isn't fun during a power trip. Sure, you can use your handphone. But do you really want to drain your phone's battery during a power outage?
You'll be grateful for that simple torchlight to provide you with the necessary illumination just so you don't bathe in the dark or step onto your child's Lego pieces. Just make sure to charge your torchlight or have batteries within reach.
What Are Your Essential Items for a New Home?
Needless to say, this list is not exhaustive. Depending on your family dynamics, the essentials for your new home can vary.
What do you consider as essential items for your new home?