When it comes to food preparation, hygiene and food safety are important factors that should not be compromised. Amid the pandemic, hygienic countertops are becoming popular among savvy homeowners looking to renovate their kitchens.
Before we get into the types of hygienic countertops that are perfect for your kitchen, let's delve into the features of a good hygienic countertop.
Characteristics of Hygienic Countertops
Do you know the characteristics of hygienic countertops? Here are some of the common features that make a countertop hygienic.
1. Non-Porous Surface
A countertop that has low to zero porosity prevents germs from growing on the surface because there is no room to trap moisture and food particles under the surface.
2. Easy to Clean
You don't need any special cleaners to keep them clean because they won't attract dirt easily. Instead, use dish soap and warm water to clean them after every use.
3. Easy to Maintain
In addition, hygienic countertops do not require much maintenance aside from periodic sealing (for natural stone countertops). They will stay looking new and shiny without having to worry about stains or scratches over long periods of usage.
Types of Hygienic Countertops for the Kitchen
Most countertops are hygienic, to begin with. However, it is due to wear and tear that gradually exposes some surfaces to harmful microbes.
Below are 4 types of materials that meet the hygiene requirements of a kitchen countertop.
1. Stainless Steel Countertops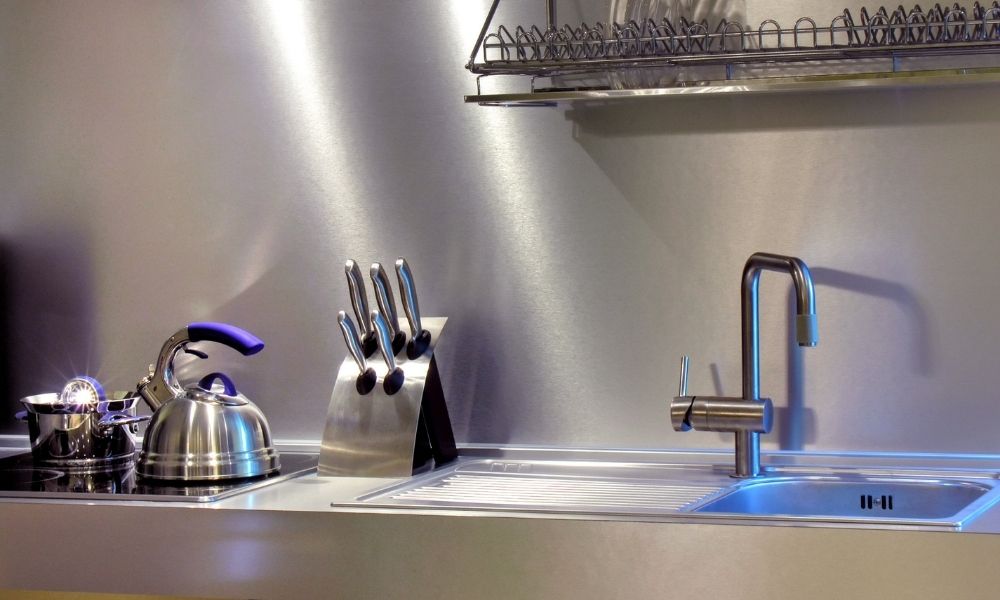 Stainless steel countertops are commonly found in many commercial kitchens. This isn't a coincidence. Commercial kitchens are strict on hygiene and food safety. Hence, the stainless steel countertop is one of the most hygienic surfaces that are water-resistant and can withstand high heat. Due to its non-porosity, this shiny elegant surface gives germs no room for boarding.
These come in a wide variety of finishes from matte to shiny chrome. They can also have a polished finish which looks great when paired with other surfaces including glass backsplashes. The advantage of this type of surface over others is its durability – stainless steel does not corrode so well compared to most materials used for kitchens. It will maintain its shine even after years of use while still being durable enough to withstand heavy usage and bumps.
However, there are downsides to stainless steel countertops. The smooth polished surface can easily scratch. Although it will not break, the countertop is susceptible to dents if you slug a bag of frozen peas and ice onto the surface with force. Also, some may not favour the cold and sterile look of stainless steel as compared to the warmer aesthetics of stone countertops.
2. Quartz Countertops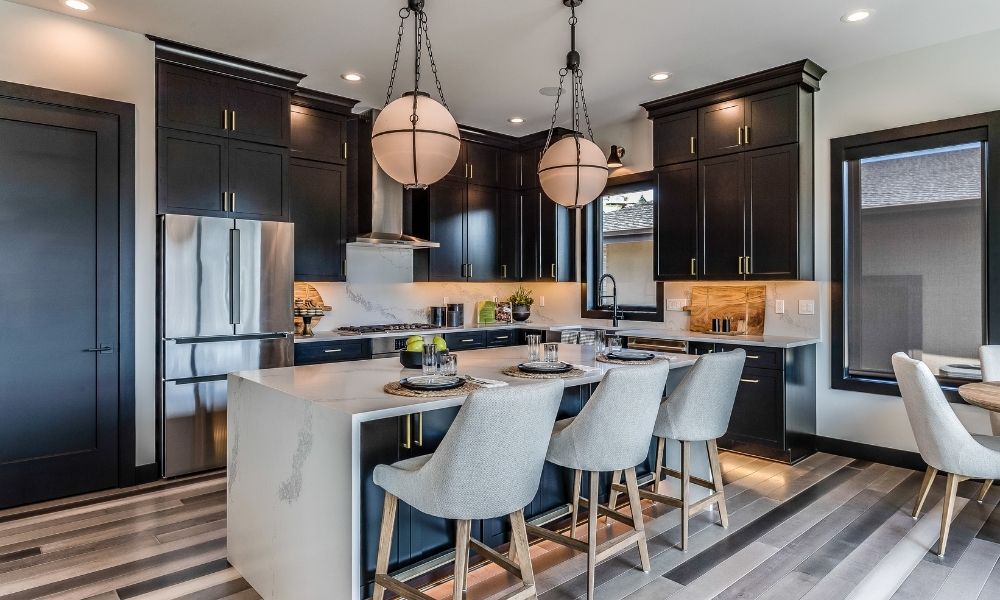 Quartz is one of the most hygienic countertops that are perfect for the kitchen. With an emphasis on cleanliness during food preparation, you'll be glad to know that premium quartz countertops are anti-microbial. This means there is no room for bacteria to thrive and grow on the surface.
Quartz is an engineered stone that is non-porous. This key feature is the reason why quartz countertops are resistant to water and stains.
Quartz countertops are designed to last longer. Their durability is comparable to the long-lasting strength of granite countertops. Quartz is also versatile, fitting into almost all styles of cabinets and kitchen design.
3. Dekton Countertops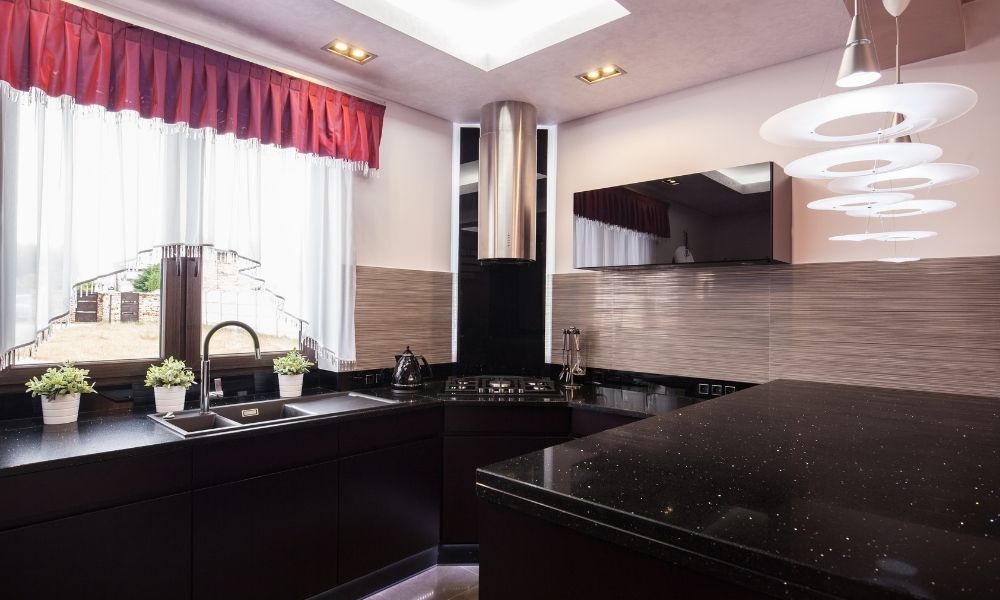 Dekton has emerged as a modern engineered stone countertop that has undergone a revolutionary process to produce an ultra-compact surface.
Using the latest Sinterized Particle Technology, the process accelerates the metamorphic change in the stone with high heat and pressure. Natural sintering which takes thousands of years can be achieved within mere hours. This results in an ultra-compact material with 5 times the flexural strength of granite, minimal micro defects and zero porosity.
Dekton is stain-proof, water-proof, resistant to extreme temperatures, low maintenance and comes in a variety of colours and finishes. Even though it is on a higher price point in the premium countertop segment, this countertop is built to last.
Not only does it meet the criteria of a hygienic countertop, but Dekton will also elevate your kitchen experience to a different level.
4. Granite Countertops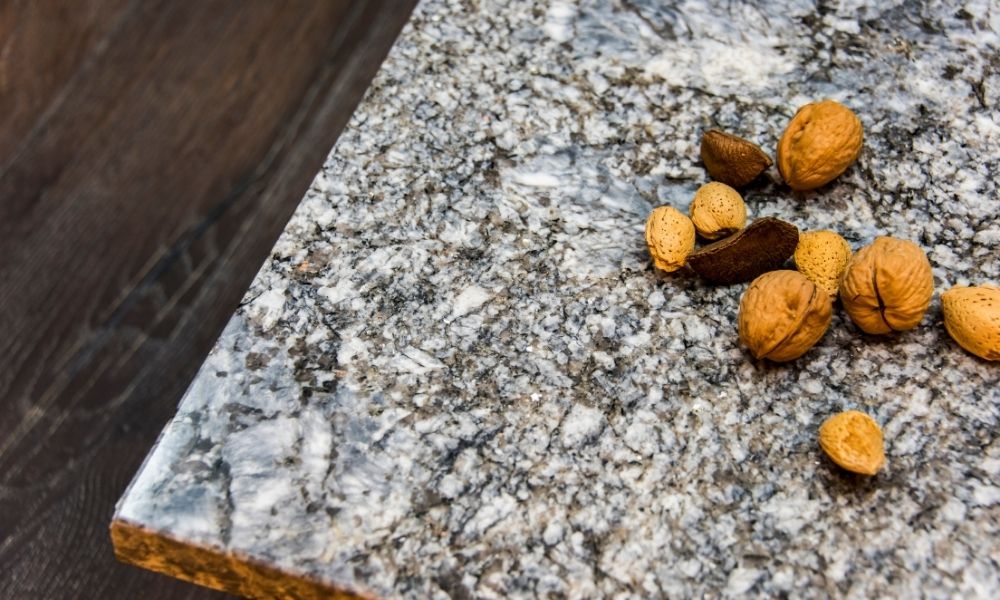 A sealed granite countertop is hygienic for food preparation. Its durability makes it perfect for any kind of kitchen setting. While it's very expensive, it comes in a huge range of colours, patterns and textures.
Granite is one of the hardest stones found naturally on Earth. Because of this, it's extremely resistant to scratches, in fact, you may dull your knife grazing the surface of the countertop.
Nonetheless, it is relatively easy to care for. However, you need to keep up with its scheduled maintenance of sealing the countertop to keep preserve the lifespan and beauty of the surface. Granite is naturally porous, just like marble. An exposed surface will invite a host of germs to hide inside the tiny pores of the stone.
Buy NSF Certified Hygienic Countertops
If food safety and hygiene are your priority, choose an NSF-certified countertop such as Aurastone quartz countertops. NSF certified countertops have undergone and passed numerous testings to guarantee that the material will not harbour harmful chemicals and bacteria that will contaminate your food.
When you are selecting a countertop with hygiene in mind, buy one that is durable and easy to care for, and still looks awesome in the kitchen. The wellness of your family begins with healthy homecooked meals. So, create a clean and hygienic workspace in the kitchen with a premium NSF-certified countertop from Aurastone.