Employers are becoming more aware of the occupational hazards of sitting long hours. After incorporating standing desks at work, they notice that the benefits of a standing desk include improved physical and mental health among the employees.
As such, the standing desk is making more appearances in the modern-day workspace to support a healthier and happier working lifestyle.
Below are more reasons why standing desks are great for work.
Help in Weight Management
The lack of exercise and a sedentary lifestyle are some of the causes of adult obesity. This is a common trait in office workers who are almost glued to their seats except for toilet break, lunch break, and the occasional tea time.
If you observe most office workers with desk jobs, you'll find that many have put on weight in the lower abdomen and thigh area after years of working in the job. Having a standing desk changes the dynamics of this unhealthy lifestyle.
Standing will help you burn more calories compared to sitting down. It also allows you to insert some stretching exercises in between while you're standing.
Reduce Chronic Back Pain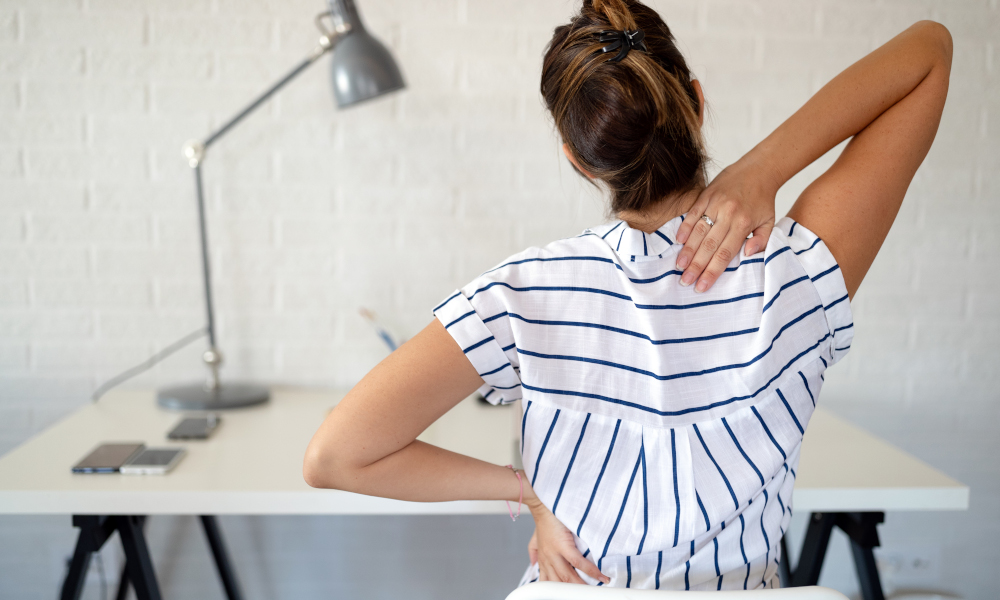 Lower back pain is a common affliction among office workers who are hunched over their desks. When you sit and stare at your computer for long hours, this bad posture creates a strain on the neck, shoulder, and lower back muscles.
When you use a standing desk, you allow yourself to correct your posture and stretch. The variety of working positions will reduce the stress on your back.
A study in 2011 shows that prolonged sitting time is a health risk. When the sitting time was reduced, subjects reported reduced upper back and neck pain.
Lower Blood Sugar Levels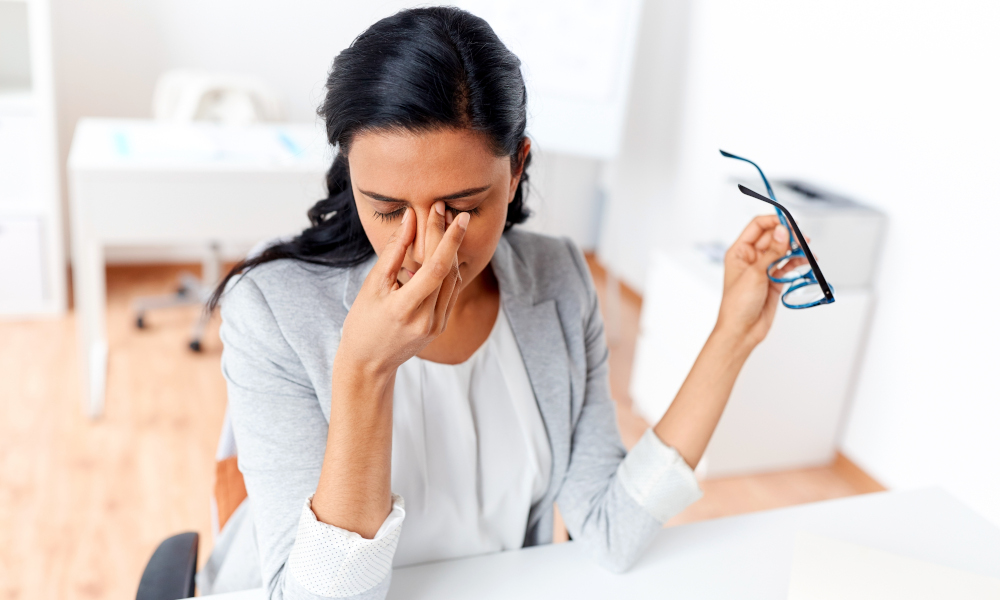 High blood sugar levels may result in increased thirst, headaches, fatigue, shortness of breath, dry mouth, and other health issues. This occurs in people who are inactive, ill, under stress or had too much carbs during a heavy meal.
When you're working in a standing position, you are inevitably forcing yourself to workout by varying your movements and posture.
Encourage Team Communication and Collaboration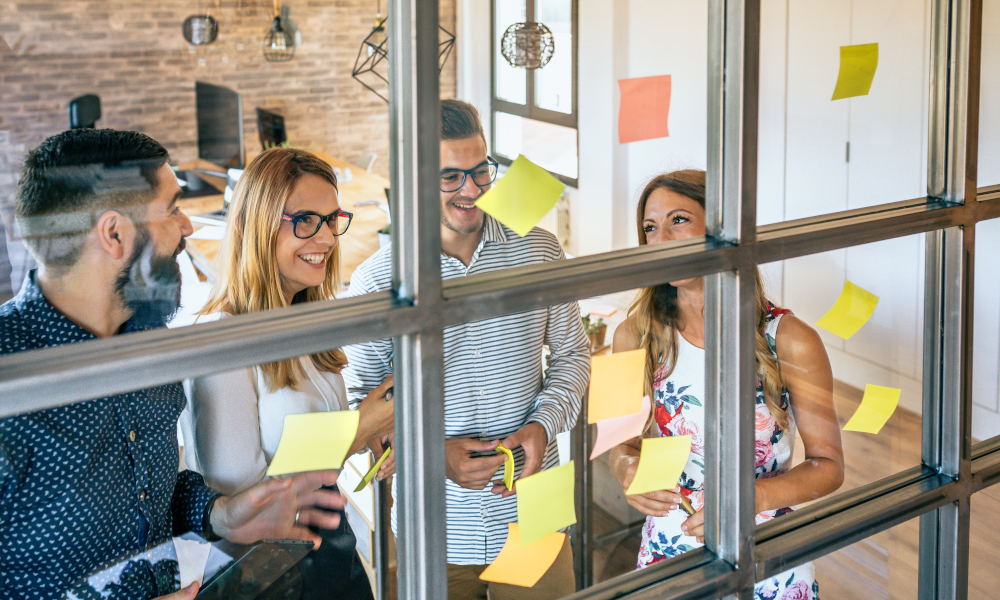 While sitting at your desk may give you laser focus, it builds an invisible wall that says: Do not disturb. Working in silos may keep distraction away, but it could hinder your opportunity to learn new information or career progress.
Standing while working creates a more relaxed and casual atmosphere among teammates. When colleagues join you at the standing desk, it creates an open invitation for communication and discussion.
Besides a quick chat to show your care towards your workmates, the standing desks offer room for brainstorming sessions that may lead to future collaboration.
Improve Mood and Stress Levels
Sitting for hours in the same position can drain your energy level and cause lethargy and mental fatigue. When you're feeling stiff and tired, it is natural to feel demotivated.
A change of physical activity, such as standing up, may improve your mood and realign your focus. Moreover, when you switch your working posture, you are forcing yourself to snap out of any mental lows that you're experiencing while stuck at your desk.
Also, when you have a quick catch-up with your co-workers, it will help lighten the mental burden.
Boost Productivity and Output
Generally, this is the outcome of having better health and a lighter mood. When you're in good spirits and your body feels great, you will be inclined towards better productivity at work.
When you're energized physically and mentally, you will happily get more work done. Now, isn't that a positive accomplishment?
Best Way to Reap the Benefits of a Standing Desk
Will the standing desk replace the conventional sitting desk? No. Standing for too long hours in a lopsided position is not good either. The standing desk is a complementary function in the office for a healthier working environment.
You can reap the benefits of a standing desk by alternating between sitting and standing when you're at work. Standing at work after a heavy lunch break helps keep your calories burning.
Try a mix of movement and stretches while you're at work. The best form of exercise you can get is not to stay idle in one position for the entire day.
Adjustable Standing Desk
Unix Singapore has created the world's first quartz standing desk, revolutionising the combination of productivity and elegance using quartz stone. Unix is giving the popular quartz stone a new spin taking it from kitchen to office.
Quartz stones are favoured for their marble-like design. The material is highly resistant to stains, heat, scratches, and impact, making it a more ideal material as a tabletop compared to laminated tops and wood. Each tabletop is handcrafted from an uncut stone slab and polished to reveal an elegant working surface.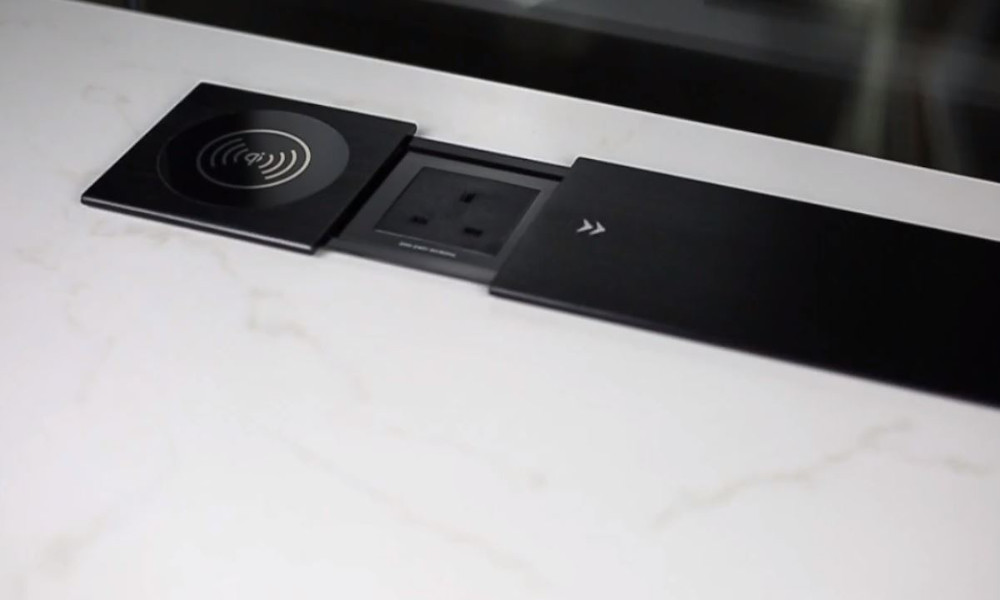 The minimalist one-piece design incorporates a built-in touch-sensitive control panel with 2 programmable presets and a power hub. Best of all, Unix allows customisation on the control panel and power hub to be on either the right or left side of the table. This thoughtful feature works great for both left and right-handers.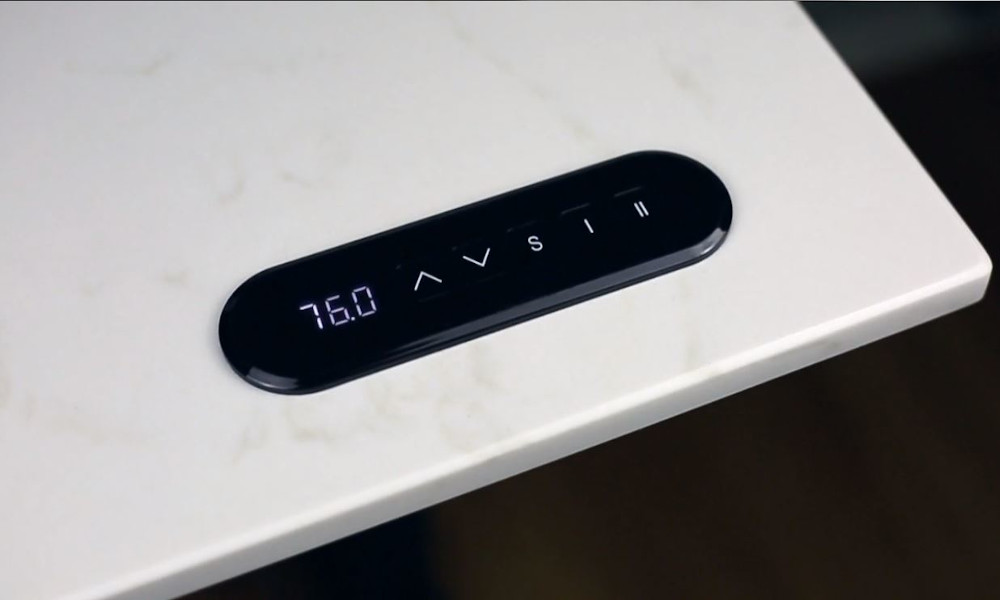 Now you can easily switch between your preferred standing and sitting height so that you can enjoy the maximum benefits of both worlds.