The humble side table may not always be an attention grabber. But subtly, this tiny piece of furniture has been offering so much form and function to your daily life.
Below, we have some side table ideas for your small living room and bedroom.
C-Side Table
The C-side table is a modern addition to homes that crave space. Breakfast in bed? Working from home? C-table is the answer.
Its sleek curve is designed to fit your bed and sofa while giving you the functionality of a proper table. It addresses your work-from-home needs in the comforts of your bedroom, living room, or anywhere around your house.
Convert your living room and bedroom into a temporary home office. And when not in use, you can conveniently transform it into a cool side table for your living room and bedroom.
If you seek function, flexibility and elegance, the C-table is a piece of must-have furniture to grace your home.
Trolley Side Table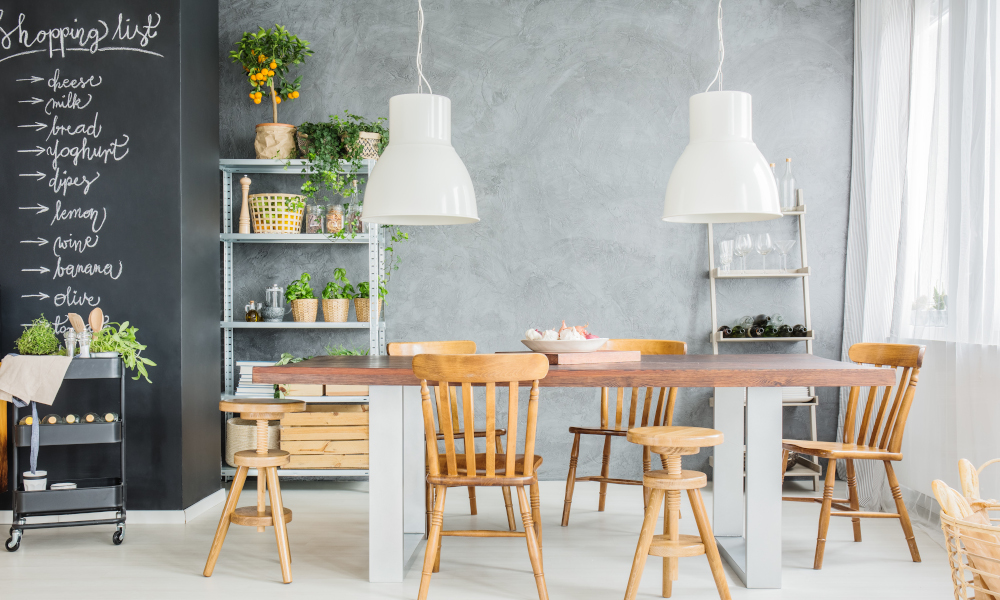 The trolley side table is a practical table that comes in two to three tiers of shelving on wheels. This versatile table looks chic beside your sofa or bed. Besides providing additional storage, you can wheel your trolley table away to make more space for your living area.
If you plan to serve food and drinks to your guests, it's so easy to wheel out food and drinks from the kitchen to the living room without the hassle of making multiple trips.
Book Shelf Side Table
Book lovers will adore this side table idea. Imagine surrounding yourself with books and magazines for your reading pleasure be it in the living room or bedroom.
This is one of the no-frills side table ideas which is easy to execute and offers plenty of storage for your reading material, some personal mementos, alarm clock and knick-knacks.
Ottoman Side Tables
The ottoman is more than just a footrest. It can be converted into extra seats for guests, coffee table, or side table depending on the activity of the day.
Besides, it makes a decorative hidden storage compartment for your small home. You can easily manage your clutter with these awesome multipurpose ottomans, and no one has to know what's inside them.
Side Table that Doubles as A Pet House
Are you the parent of a fur kid? Make room for your pet kitty with a discreet litter box confined within your corner table.
Leave the unsightly litter box out of sight, and create more space for your home. Be sure to replace your kitty litter periodically. When it is out of sight, it can so easily slip out of mind.
Wicker Basket Side Table
Wicker or woven basket side tables exude a traditional touch to your living room. Make a statement with a quaint basket table that provides an old-school decorative element as well as hidden storage for your magazines, kids' toys and household items.
Sleek Wall-Mounted Open Shelves
Free your floor space by installing sleek open shelves mounted to the wall beside your bed. A simple tier or two offers modern simplicity to your room ambience. You don't have to worry waking up groggily and hitting your toes onto the table feet.
Hanging Side Table
Another alternative to creating more floor space is to install a hanging side table. Hanging side tables provide an unconventional twist to your home décor. Create a whimsical environment by hanging your table to the wall or ceiling.
This design is creative and can be DIY-ed. However, this may not be suitable for homes with small children because it may not be 100% stable should they decide to use them as a swing.
Convertible Drop Table
Convertible furniture is the rage with the emergence of small homes. With a mounted drop table, you can toggle between having a nightstand and removing it when not in use.
Just unlock the table, and you can place the surface parallel to the wall. There are drop tables that can be transformed from a small narrow tabletop to a larger side table.
Customise Your Side Table with Unix
When it comes to small spaces, you need to be mindful of your furniture and décor. Keeping things optimal, practical yet stylish is always the goal. Sometimes, regular furniture and fittings do not belong in small spaces. That's where customisation becomes your saviour.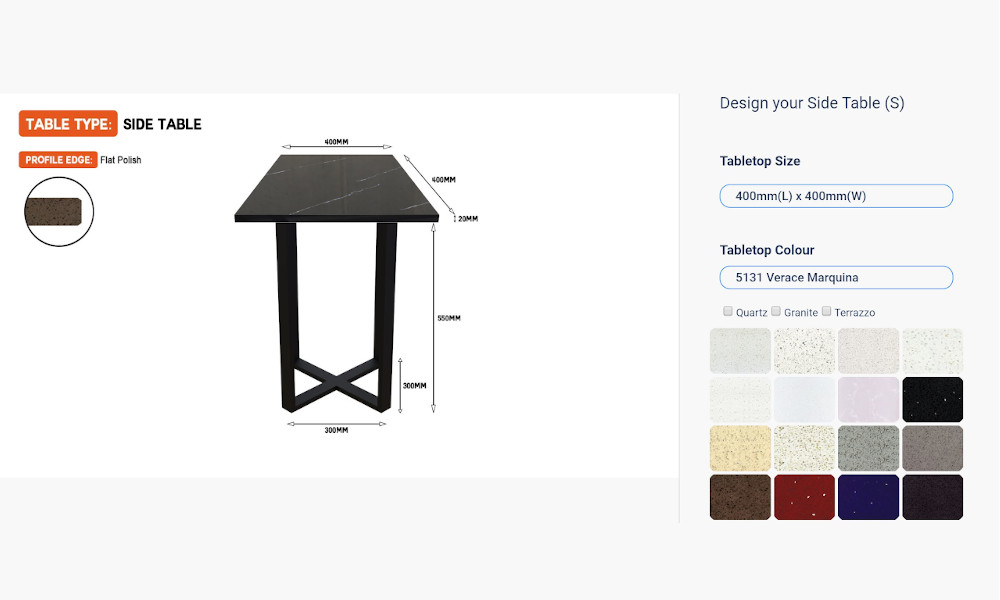 At Unix, you can bring your side table ideas to life by customising it to any size you want. From choosing your tabletop material and colour to the table leg design, Unix has got you covered! Contact the Unix design team with your specifications.