Getting your home ready for Chinese New Year should be a fun-filled family activity. The excitement is even more apparent if you're opening up your newly renovated home to friends and family during this auspicious celebration. In line with the Chinese's lucky number, we have 8 stress-free tips for hosting guests during the Chinese New Year.
1.    Select a Specific Date for Hosting Guests
Chinese New Year is a 15-day celebration. That means any day is a potential day for guests to pop by for a visit. If you prefer to take control of your time, you can organise a get-together on a specific date and time. If you have a small space for entertaining guests, you can even split the get-togethers between family and friends separately.
This tip works very well for those who have a busy schedule, but still want to partake in the camaraderie of relatives and friends. Once the date is selected, remember to send out the invitations and get an RSVP. You will be able to plan out your Chinese New Year activities and be more prepared accordingly.
2.    Make Steamboat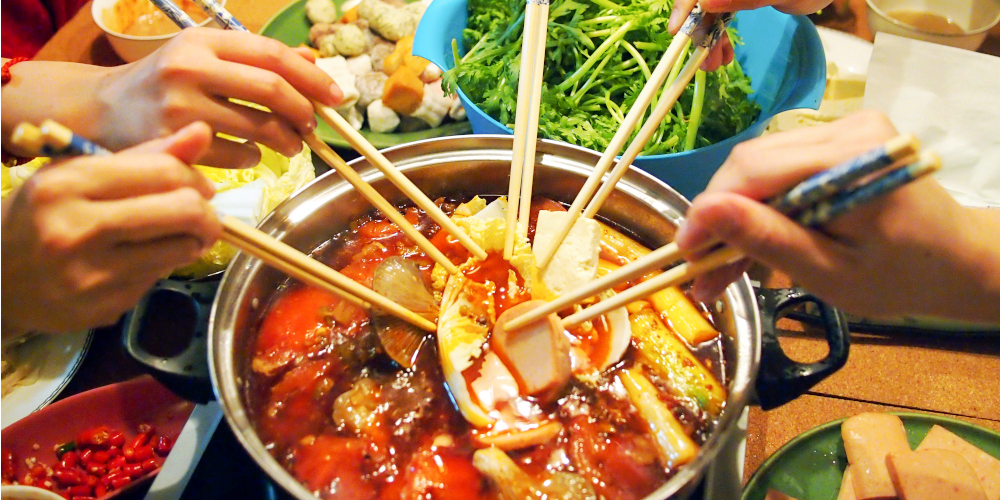 Cooking for large crowds can be stressful. If you are not into cooking multiple dishes, perhaps you can consider preparing steamboat for your guests. Simply boil the soup base, and the rest of the ingredients can be added into the soup during the meal.
Steamboat is one of the best meal options for Chinese New Year because it is a pot full of tasty goodness that will satisfy everyone, including the host. The ease of preparation and cleaning up are some of the benefits of serving a steamboat meal.
3.    Homemade and Store-Bought Goodies
Chinese New Year can never be complete with the traditional homemade goodies. If you enjoy baking, this is the time to showcase your culinary skills and fully utilise your kitchen countertop. A quartz countertop is an amazing worktop for bakers because of its hygienic qualities. You can knead and roll your dough directly on the countertop and clean up easily after that.
And if baking isn't your cup of tea, you can always pre-order your stock of goodies and snacks, or even buy them from the store. There are so many small home businesses selling delicious cookies, pastries and cakes. So, go ahead and support them.
4.    Self-Serving Drink Station at the Home Bar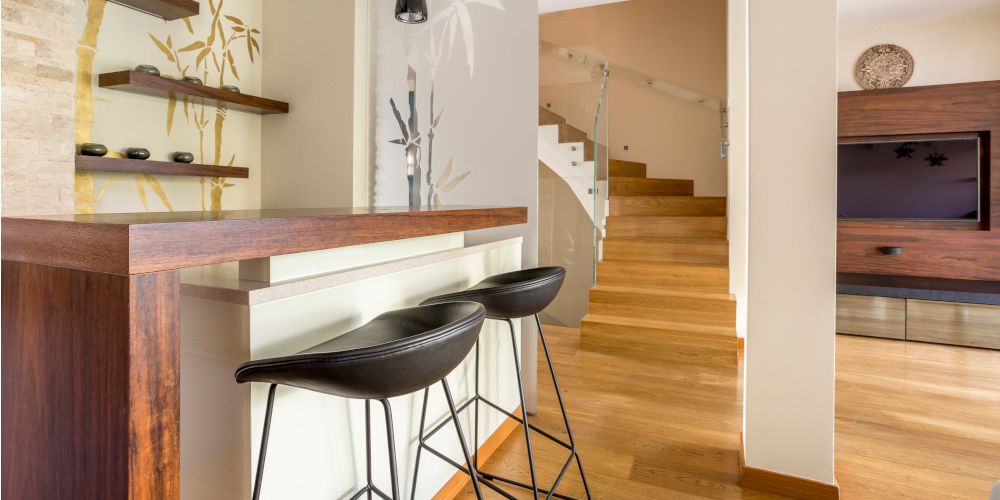 Put your home bar to good use by setting up a self-serving drink station for guests to help themselves with. Besides the regular canned and boxed drink, we recommend adding a water station. Add a few slices of lemon into your iced water for a refreshing thirst quencher. This is definitely a healthier choice for drinks. You'd be surprised that many guests will opt for a glass of water over sugared drinks.
5.    Simple but Festive Decoration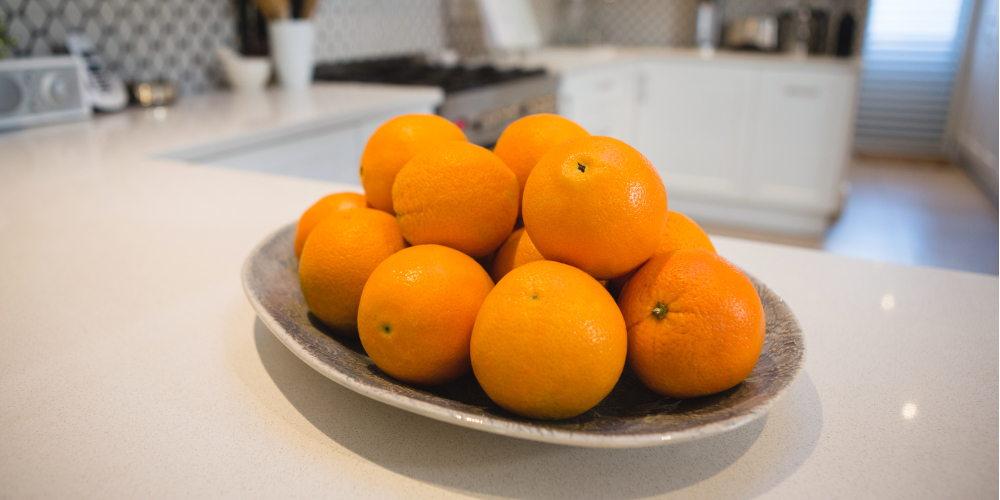 We know it's Chinese New Year. But you need not have to transform your home into a Chinatown setting with overtly festive ornaments if that's not right up your alley.
Simple yet festive decoration can complement and bring out the best of your home. A basket of mandarin oranges makes an attractive centerpiece on your coffee table, kitchen countertop and home bar.  Pretty angpows and decorative adhesives can be used to decorate your doorway to exude a more festive vibe.
6.    Natural Lighting
For daytime hosting, take advantage of natural lighting. Open the drapes and windows to allow the warm sunlight into your home. Natural light can brighten and accentuate the colours of your home.
7.    Proper Ventilation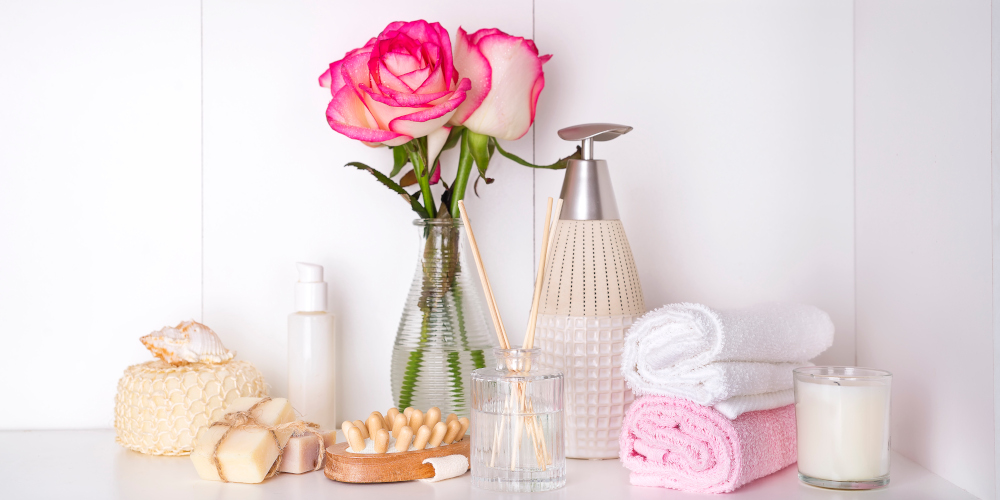 Before your guests arrive, ensure that your entire home is properly aired. A proper ventilated home with the scent of good food wafting through the doorway creates a very welcoming atmosphere.
When you are playing host to guests in your home, don't forget to freshen up your bathroom. Don't just stop at a clean and dry bathroom. Impress your guests further with some lightly scented aromatherapy for your bathroom.
8.    Dine-out
We saved the best tip for last. If you need a bigger space or aren't too keen about the preparation and cleaning, then there is always the option of dining out.
However, you will need to make your reservations way in advance. Popular dining places will be serving many people and are usually fully booked. Brace yourself for disappointment if you intend to casually walk in and expect an empty table. Also, prices in restaurants during the Chinese New Year festivities tend to be significantly higher.
Plan Ahead and Take the Stress Away When Hosting Guests
Chinese New Year is a time for reunion and merriment with the people your care and love. With a little early planning, you can stay on top of your game with less stress and more enjoyment with your guests.