Homeownership is a huge responsibility. It is a significant milestone to achieve, but it takes continuous effort to maintain a clean, happy and comfortable home. As homeowners, there are many household tasks that need to be done. While you may be tempted to engage professionals to ease your life, this option may not necessarily be cost-effective because there are easy home maintenance tasks that you can perform on your own.
Below, we have listed 8 easy home maintenance tasks that every homeowner should know how to do without professional help.
1. Patch a Nail Hole
Art and photos make great wall décor. But what if you have drilled a hole and decided you don't want your picture there?
Well, don't fret. You can easily patch up the hole in the wall with some plaster or spackle bought from hardware shops. Just paint over the wall and your wall is as good as new.
2. Paint a Wall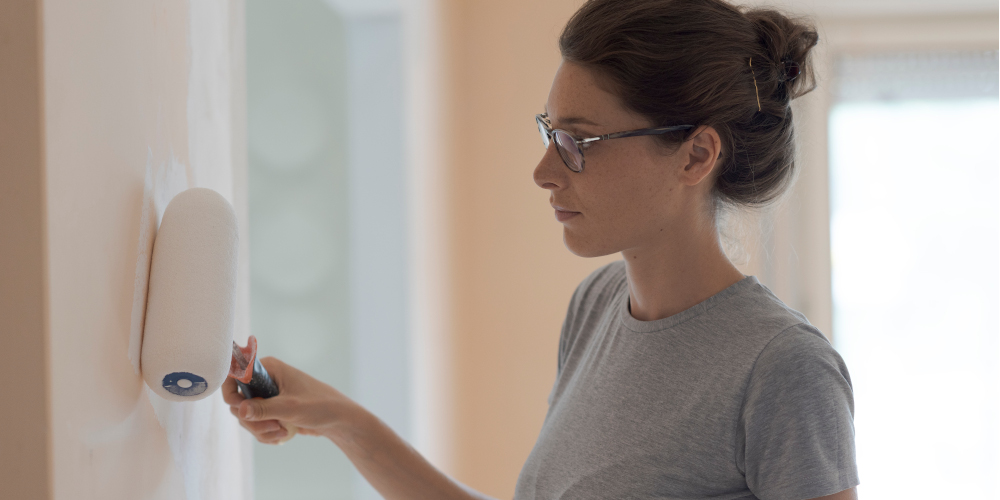 If you intend to refresh your home, painting the wall is an easy way to brighten up your living space. If you are looking at painting a feature wall or just a small area, you can complete this weekend project by yourself. Paint supplies are getting more user-friendly, and you are spoilt for choice with the variety of DIY paints available in the market.
3. Replace a Light Bulb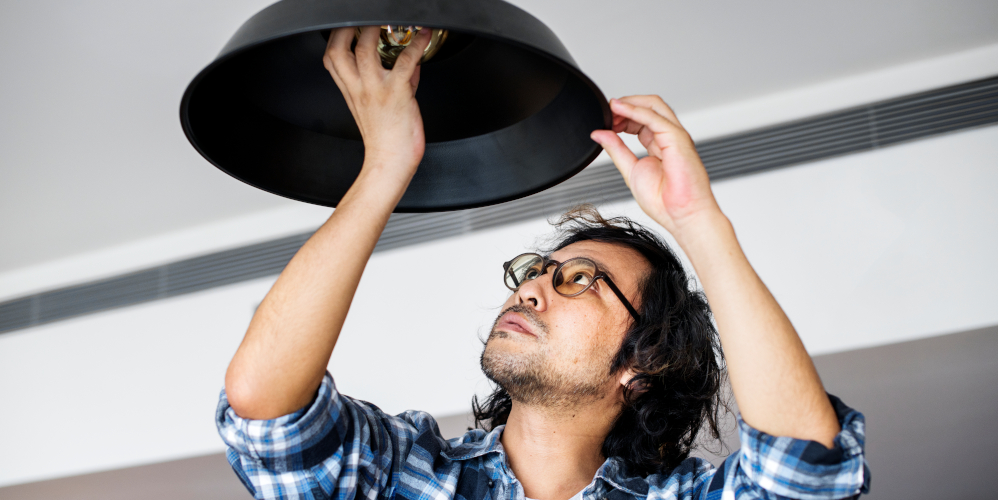 How many electricians does it take to change a light bulb? Answer: None.
Contrary to the lightbulb joke, you do not need to be an electrician to replace a light bulb. A fused lightbulb is a common household annoyance that can be easily fixed. All you need is a spare light bulb of the same model and a ladder. You can simply unscrew the faulty piece and replace it with the new one.
If you haven't installed them before, we recommend energy-saving lights to conserve electricity.
4. Countertop Surface Maintenance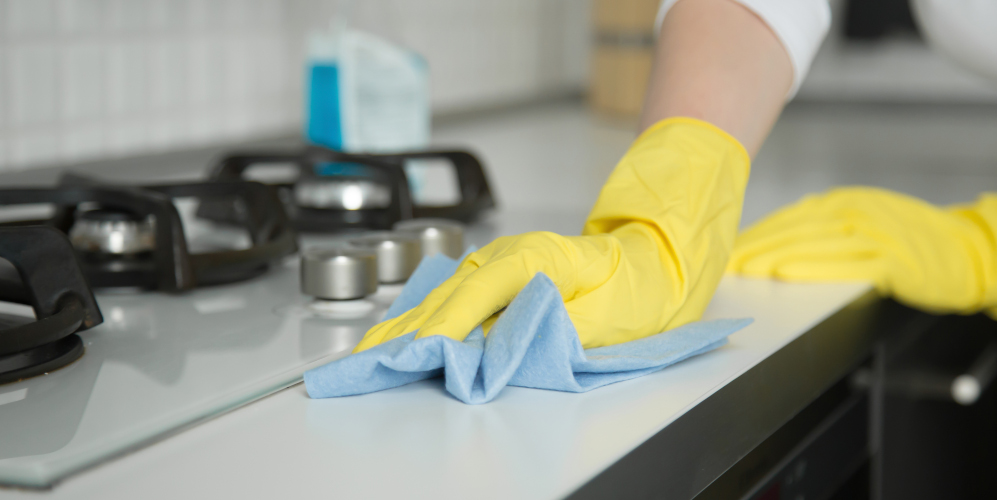 Depending on your countertop material, surface maintenance is necessary to preserve your countertop's aesthetics and lifespan. For premium countertops made of porous natural stone like granite and marble, regular maintenance is required to ensure that your beautiful countertops do not stain and etch. Unlike its natural stone counterparts, quartz countertops are much easier to maintain. Just a simple wipe clean with water is all you need to keep your countertop pristine.
5. Unclog the Sink Drainage
Sinks get clogged over time due to grease build-up and accumulation of food particles that fall into the drain. This is one of the most common plumbing issues. Most times, you can unclog your sink with this DIY hack by using baking soda, vinegar, hot water and a plunger.
This hack works like magic, and you need not have to dial for your plumber.
6. Check for Visible Leakages
This is a check that must be done periodically. If you observe dampness or mysterious puddles of water in the sink, on the floor, wall or furniture, chances are there is a leak. Some leaks can be rectified easily by tightening the pipes or turning off the tap.
Not only is water leakage a waste of resources, but it also causes damage to your home if left unchecked. Mould and wood rot can destroy your furniture and fixtures and it will cost a bomb to replace them.
On average, homeowners spend S$2,750 for kitchen cabinet replacements due to sink leakages. But did you know that you can prevent kitchen sink leakages by installing a leakproof sink? Aurasink is a revolutionary undermount sink that utilises a customised clamping installation system to prevent leaks.
7. Replace the Bidet Spray, Faucet or Showerhead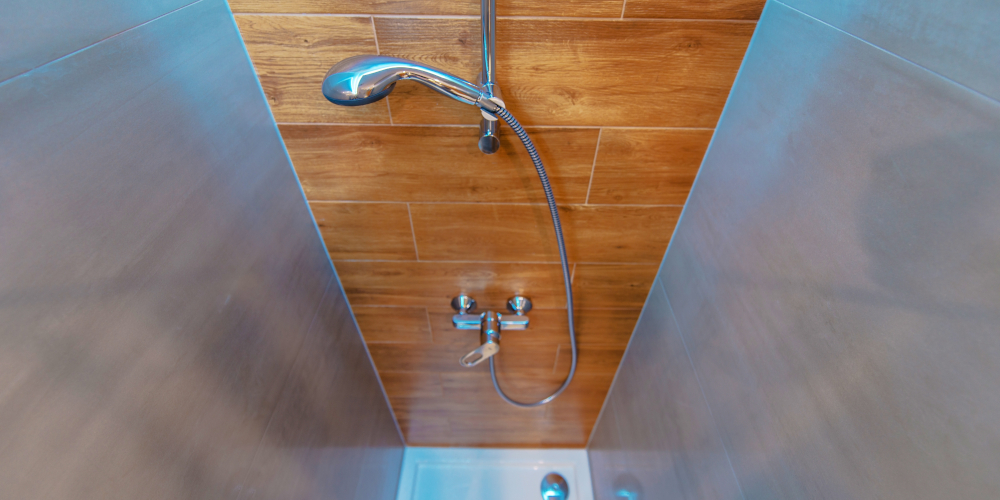 When tightening the bidet spray, faucet or showerhead is not possible, then it is due for replacement. Hairline cracks, worn out wax gaskets and O-rings, and even different washer sizes are common reasons for leakages. All you need to do is to purchase a new set to replace the faulty piece. Most bidet sprays, faucets and showerheads are easily dismantled with a twist and turn. Remember to always turn off the water supply first before replacing these items, or risk getting wet.
8. Tighten Loose Hinges
Is your cabinet door lopsided? The more probable cause is a loose hinge. Well, you don't need to call a carpenter to fix it. This simple task only requires a screwdriver and possibly, some screws if the existing ones are missing. This is a 5-minute job with the right tools. That is why a basic handyman toolkit is essential for every household because there are bound to be minor repairs or fixing required.
Save Money Doing These Easy Home Maintenance Tasks
Knowing how to perform these easy home maintenance tasks can save you time and money in the long run. Consistent maintenance will keep your home spick and span and increase its value. Also, by selecting high-quality materials and paying for good workmanship during installation, you will have lesser worries about things falling apart.
If you are looking for high-quality kitchen solutions, Aurastone offers you premium materials and excellent workmanship to build your dream kitchen countertop. Contact us for a chat.