The dust has finally settled (and vacuumed up) after your new kitchen overhaul. What a relief! You have just survived a kitchen renovation! With your newly designed kitchen and beautiful countertop, you are set to liven up the pulse of your home again.
Get ready to dress up your kitchen counters with your personal style. After all, who could bear to look at a bare kitchen countertop, cold and devoid of character?
You can create a welcoming culinary area by sprucing up your kitchen countertop with these 5 simple tricks.
1. Declutter
You've just prepared a culinary delight in the kitchen, and finished washing up. Do you let your dishware and utensils sprawl out to dry on your kitchen counter?
Allow your polished designer kitchen countertop to shine by removing the clutter and getting organized.
Store away unused items in enclosed cabinets and leave the bare necessities arranged neatly on the counter.
To maximize space, rearrange them on tiered storage or hang them up for easy access.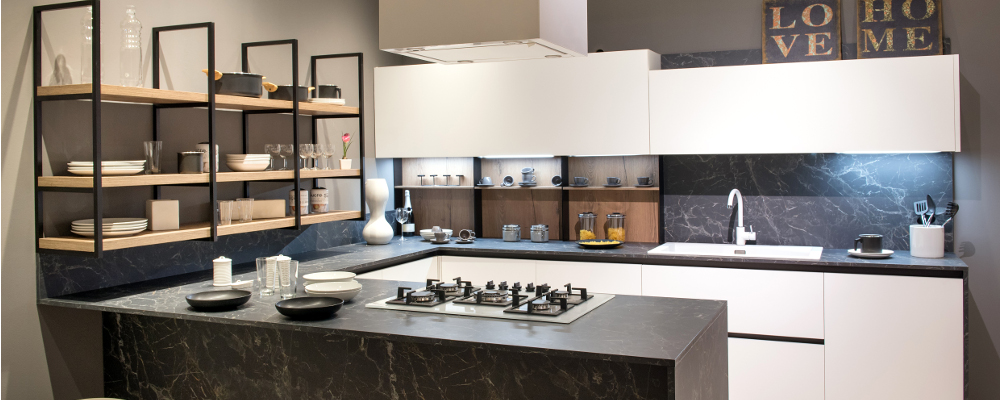 Depending on your countertop material, especially marble, keep away heavy and sharp items when not used. This helps minimize the risk of unsightly scratch marks should you accidently graze them on your countertop.
2. Functional Décor
Fret not even when you are limited by space.
Décor can be more than just aesthetics. Achieve more value by incorporating functional décor. Think: Matching utensils, chic uniformed appliances and interesting objects that can be utilized as storage.
Inject some fun with bright multi-coloured and novelty shaped utensils.
Or, be classy with colour coordinated minimalist designed storage sets like mason jars and apothecary containers.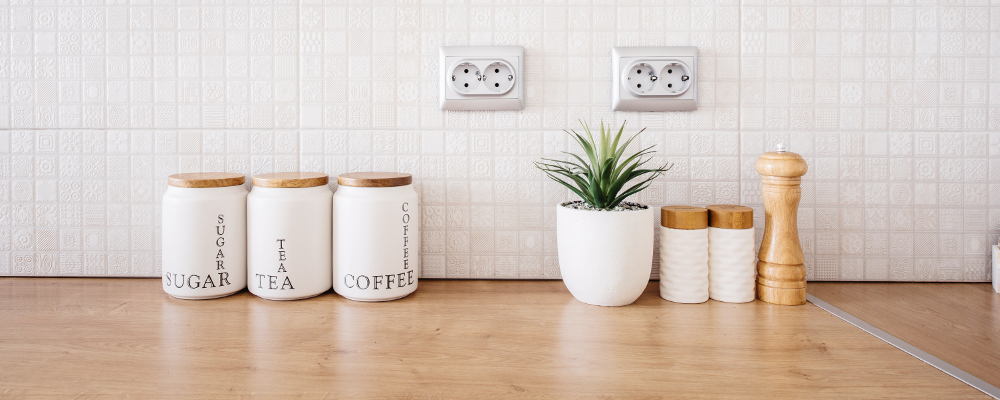 Regardless the preference of style, stick to a theme and you won't go wrong. When these items are not in used, they provide an interesting decorative element your kitchen countertop.
3. Fresh Fruits and Herbs
Add vibrancy to your kitchen countertop with bright and colourful fruits. Free up space in your fridge and store your fresh fruits in a beautiful fruit basket. The fruits provide a pop of colour and the basket which usually comes in various designs, add character to the entire kitchen ensemble.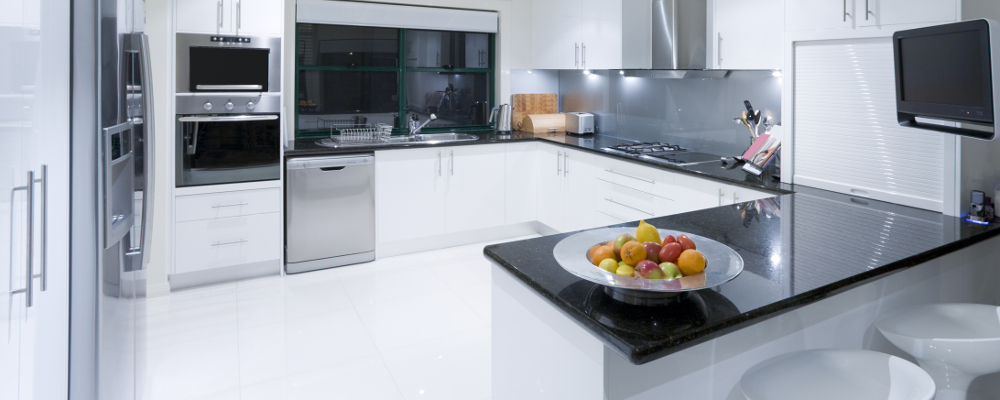 If you enjoy greenery, be sure to make it edible. A countertop herb garden adds charm to your kitchen surface and provides you with fresh herbs for cooking. Immerse in the delightful pleasure of plucking fresh herbs directly from the source – it brings freshness to a new level, especially if you enjoy cooking.
These edible decorations will undoubtedly create a more inviting space, bringing the kitchen to life.
Should you prefer to keep your edibles off your counter, a vase of flowers will also do the trick!
4. The Warm Glow of Lighting
Never underestimate the power of lighting in the kitchen as it does to a stage. With the correct tone and hue, it sets the right mood for a perfect cooking ambience.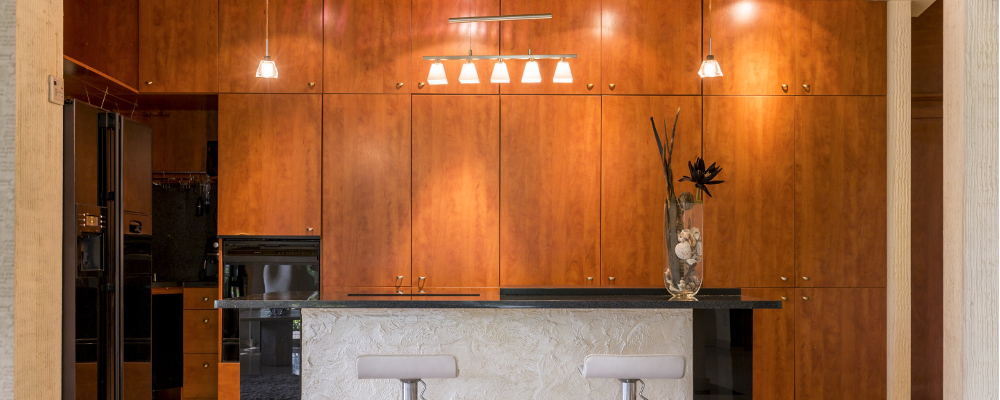 Add some flare to your kitchen countertop with fancy accent lighting to build up the visual impact. Watch as the light bounces off your polished countertop creating harmonious warm glow.
To illuminate the darker areas of your countertop, particularly the cabinet area, you can install under cabinet lights and vanity lights.
Besides enhancing the look of your kitchen countertop, extra lighting helps you see when you are chopping, cooking and cleaning.
5. Back to Basics with Cleanliness
Preserve your kitchen countertop by keeping it dry and sparkling clean. Nothing beats the allure of a clean and shiny countertop.
Wipe off any grime or spillage immediately, especially from food like beets, turmeric and wine, to prevent your surface from staining. Keep your counter dry when not in use. Countertops that are unsealed provide a gateway for water and colour pigments to seep in.
Also, a damp crevice is a haven for harbouring germs and bacteria – a definite no-no when it comes to food preparation.
If you have installed a quartz countertop, you are relieved of this hygiene concern because most quartz countertops are NSF-certified.
Beautifying Kitchen Countertops Need Not be Expensive
Decorating your kitchen countertop need not be an expensive affair. By combining aesthetics with functionality, you can kill two birds with a stone.
And, if you have chosen the right design and material from the start, your countertop on its own would be a beauty to behold. Countertops that are made from quartz are well known for their durability, functionality and beautiful patterns that mimic natural stone (minus the pores).
Have fun decorating your kitchen countertop. When in doubt, always remember: Less is more.