As new home-buyers usher in the new year with great expectation of their spanking new home, the excitement of transforming their abode into a comfortable and chic living space rises in tandem with the brewing home trends for the year. Before your start renovating, stay up-to-date with some of the latest 2019 interior design trends for Singapore homes that are riding the high tide.
Below are some of 2019's home trends to watch out for if you are planning to redesign and renovate your home.
1. Less Rustic, More Contemporary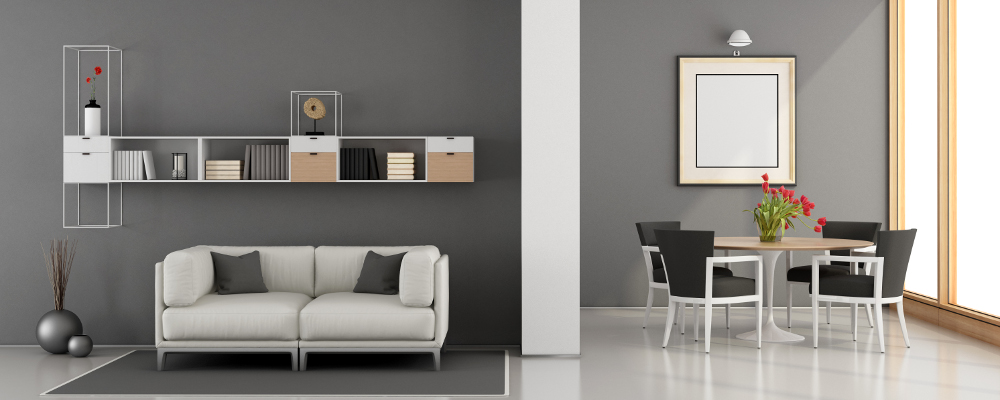 The strong presence of Scandinavian elements is beginning to diminish as 2019 embraces the fluid lines of contemporary décor. The rustic woody features which were in vogue will take a backseat to make way for sleeker patterns and textures.
But this doesn't necessarily connote the entire demise of rustic elements. This year will witness an overlapping of different elements – rustic, industrial and luxe all share a combined spotlight along the blurred lines of modern simplicity.
This provides homeowners with more flexibility when designing and decorating their homes.
2. Framed Sliding Glass Panels for Semi Open Spaces 
Semi-opened spaces are very much welcomed because it offers homeowners the flexibility of a wider open area and the choice to make room for a little privacy.
Kitchens are now spotting a semi-open concept because in smaller homes, open kitchens without proper ventilation can cause the entire place to reek of food.   
The solution to this is simple: Framed statement glass panels to subtly segregate the living area and the kitchen space.
Sliding glass panels framed by a solid dark colour enhances the look of the open space with a bold industrial statement. Best of all, it doesn't take up too much space unlike the conventional door, which makes it great for small HDB units!
3. Customised Build-ins to Optimise Small Spaces
Contrary to popular belief, customised build-ins are not only just for bigger homes, they are also highly suitable for smaller units. This is because they are able to optimise the awkward spaces which would otherwise be unused.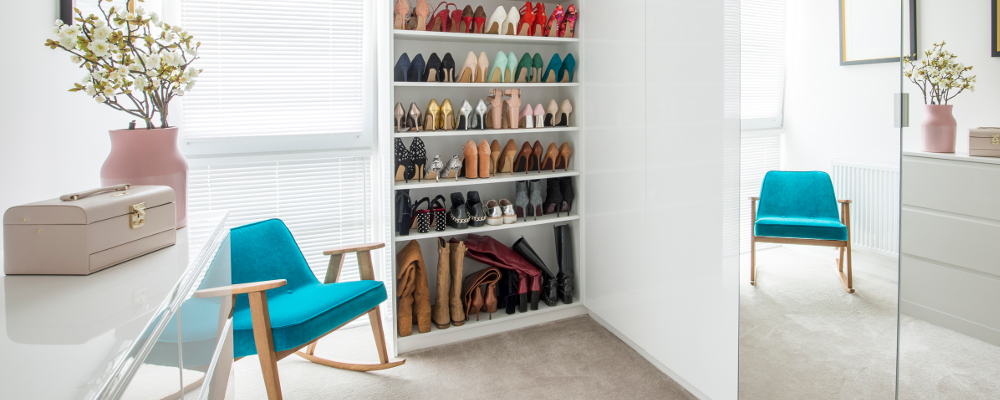 With customised build-ins, you are able to dictate and fully utilise your home space, be it the bedroom, living area, kitchen and bathroom.
For the kitchen, try getting a custom made kitchen countertop that can double up as a dining and working area. Just ensure that your countertop surface is made of durable and high quality material to withstand its multipurpose usage.
4. Space Saving Hideaways and Collapsible Furniture
Clean and simple living spaces are making a comeback in the age of small homes where clutter is an unwelcome sight.
Store your belongings discreetly in hideaway storage to make more living room for your home. Hideaway storage maximises the unused space behind your walls, and under your bed and sofa, and even inside your ottoman.
Besides space saving storage, collapsible furniture which can be pull out and expanded offer you much flexibility of functionality without hogging too much space.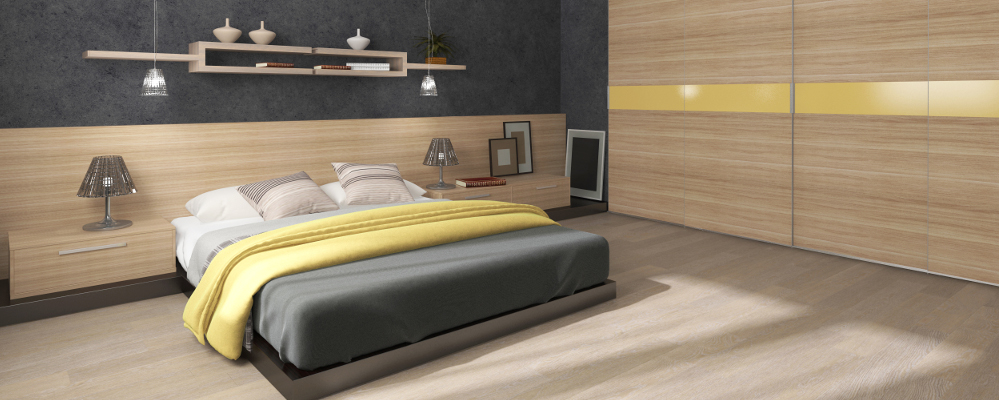 Picture a comfortable sofa bed, an extendable dining table cum breakfast counter and hidden closets to neatly organise your home. This will allow you to have more breathing room for things that truly matter.
5. Going Green
The trend for decorative indoor plants is growing steadily into the hearts of many homeowners. Expect to find lush greenery weaving its magic into the homes of the urban jungle.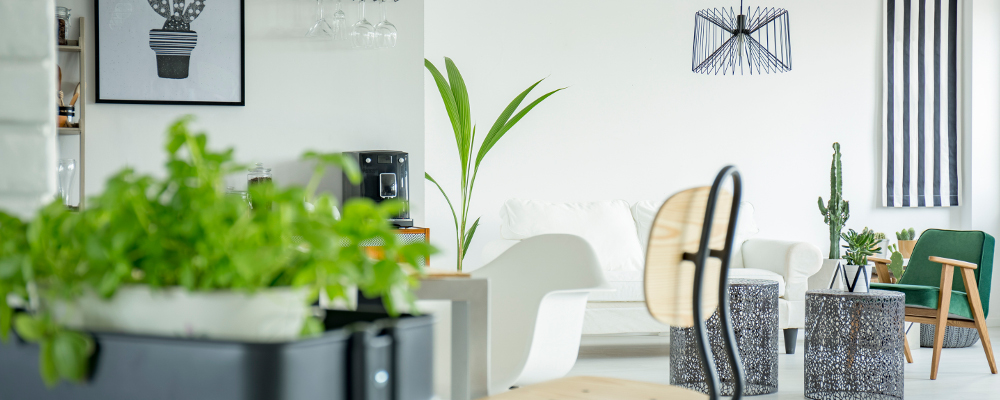 Besides ornamental plants, a miniature herb garden at the sunniest spot of your kitchen countertop makes a delightful and functional decoration. These small potted herbs bring a fresh perspective to the home as well as a delicious addition to your cooking.
For those who love cold industrial contemporary elements, you can balance it with the organic touch of greenery to liven up the space. Indoor plants are not only decorative, they literally breathe life into the home during the day.
Just be sure to shower them with lots of love and adequate water.
Riding the High Tide with 2019 Home Trends
The year 2019 brings a breath of fresh air to home owners with lively green additions and the flexibility of design and space optimisation. These trends will continue to be a favourite as homes become more compact and the need for more comfortable and functional living spaces rises.
To get more of your home space, read our article on how to maximise your small home.