If you're like most people, you probably start thinking about your home's interior design around this time of year. No wonder – who doesn't love getting all-refreshed in spring? So, prepare to update your living room with one of these hot new living room trends for 2022!
Living Room Trends for 2022
Bold & Colourful Walls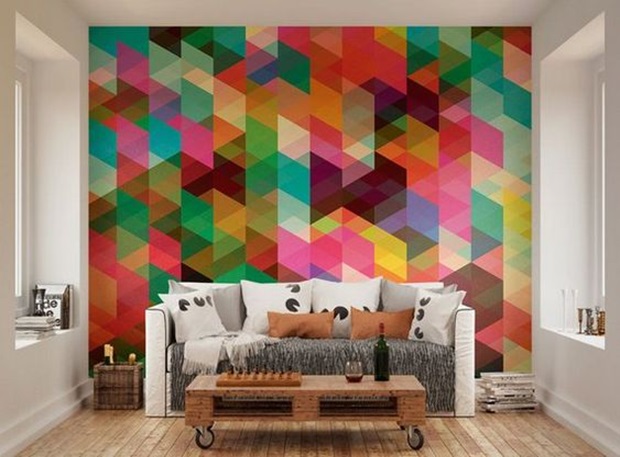 Gone are the days of bland white walls – now is the time to experiment and see what works best for your space, as well as mood. In other words, this year is your chance to be daring with shades. Not ready to make a commitment to a strong hue? Try painting all of your walls in its soft pastel version. But if you're feeling extra bold, go for a brightly-coloured, geometrically patterned accent wall.
Mixed Materials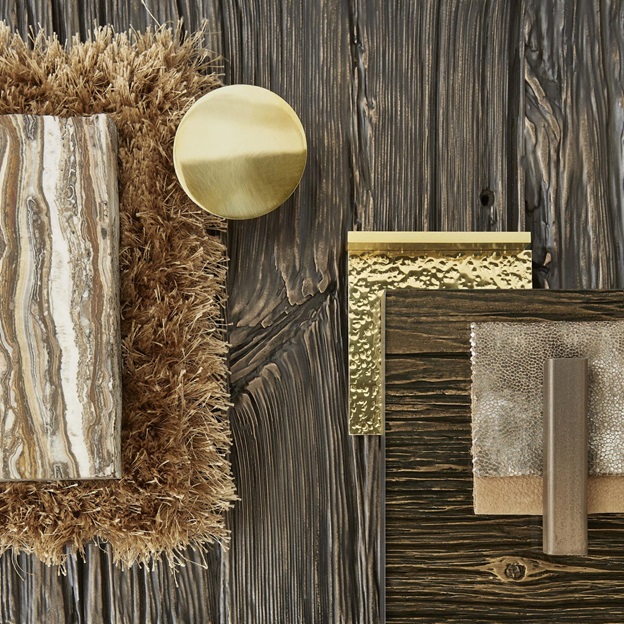 Another popular living room trend to look forward to is the use of mixed materials. This can mean anything from combining different types of raw and reclaimed wood furniture to pairing metal with glass. The key is to mix and match different elements creating an interesting and unique, customized aesthetic.
Layered Textures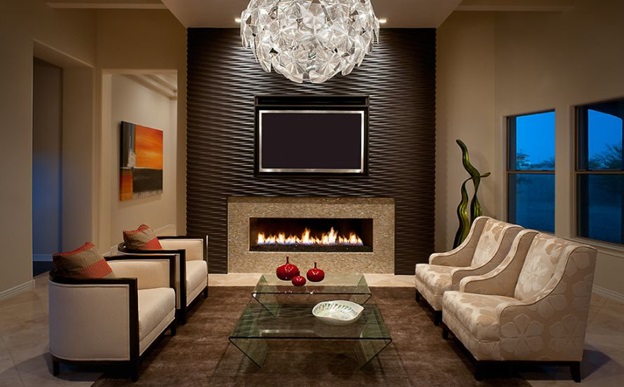 Blending diverse textures is another way to add interest and depth to your space. Think pairing a rough-hewn wood table with a smooth leather sofa or combining different patterns and fabrics in your cushions and throws. Also, feel free to experiment until you find a combination you'll love.
Global-inspired Designs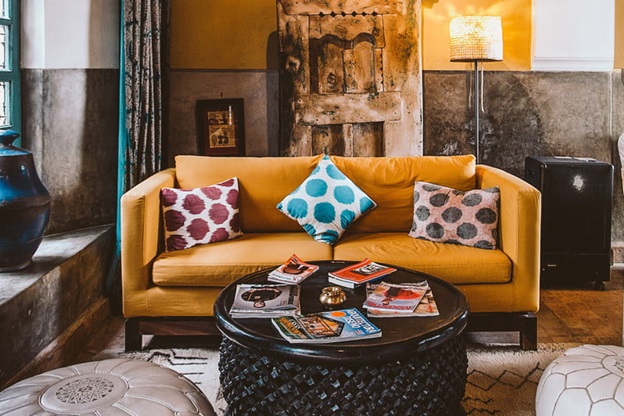 We're also witnessing a rise in global-inspired design, as people are becoming more interested in incorporating different cultures into their homes. If you're looking to add a touch of global flair to your space, try merging some traditional elements like carved wood furniture with ethnic patterns and colourful textiles.
Luxe Boho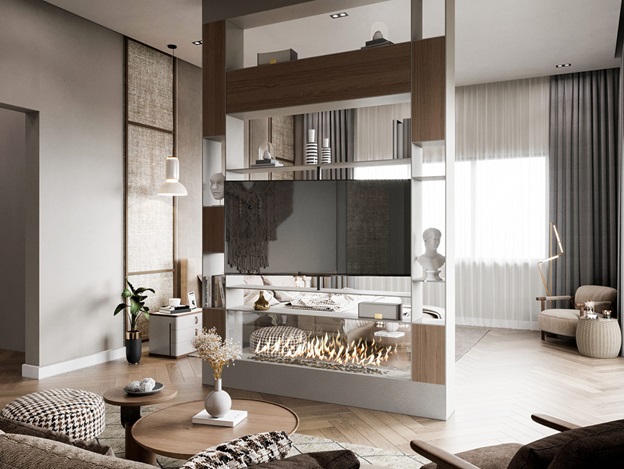 While globally influenced neutral rooms such as Boho are still a thing – the style is getting spiced up with an unexpected layer of luxury. Think monochromatic layers of rich textures, decorative trimmings, and eclectic yet refined flair. A luxe boho room is inviting and cosy, characterized by plenty of surface diversity in bright neutral hues and a strong designer touch.
Organic Shapes & Rounded Edges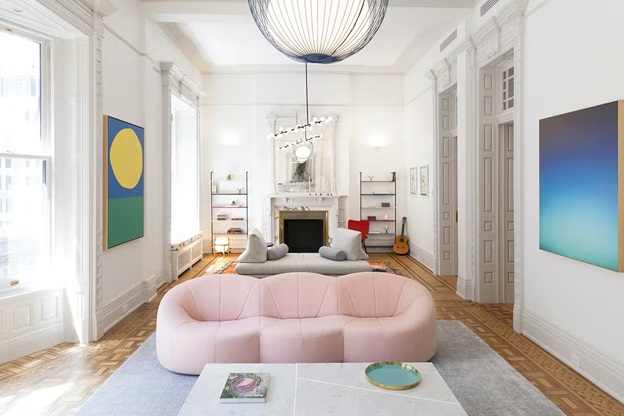 As we keep moving away from the harsh angles of the past decade, we are welcoming in softer, more rounded lines. Organic shapes are another big trend for 2022, related to anything from curved furniture to free-form light fixtures. The goal is to create a softer, more natural appeal that feels inviting and comfortable. Look for rounded coffee tables, sofas with curved lines, and organic shaped lamps and vases.
Statement Lighting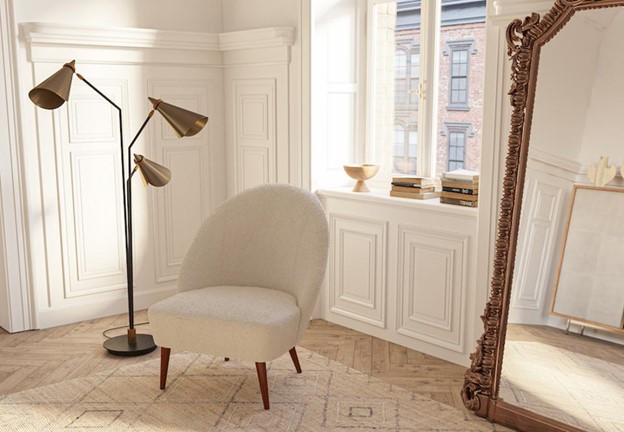 Lighting is as important as ever in a living room, but in 2022 we predict that it will become even more of a focal point. That's why we recommend investing in some statement pieces, like a crystal chandelier (still in style) or an abstract floor lamp. Not only will they illuminate your space, but they'll also help to create an inviting and stylish atmosphere. Note to remember: the hottest 2022 trend in lighting fixtures boasts a combination of white with brass.
Natural Elements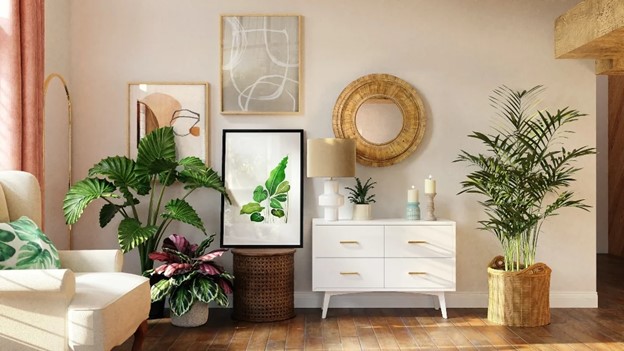 The past years brought a lasting focus on incorporating natural elements into the home. Sustainability is imperative and, when it comes to living room trends for 2022, going green becomes more meaningful than ever. All shades of green colour pair beautifully with natural materials like rattan, raw or reclaimed wood, and global-style fabric textures. Bringing the outside in also means using live plants throughout the space. The objective is to form a connection with nature from within.